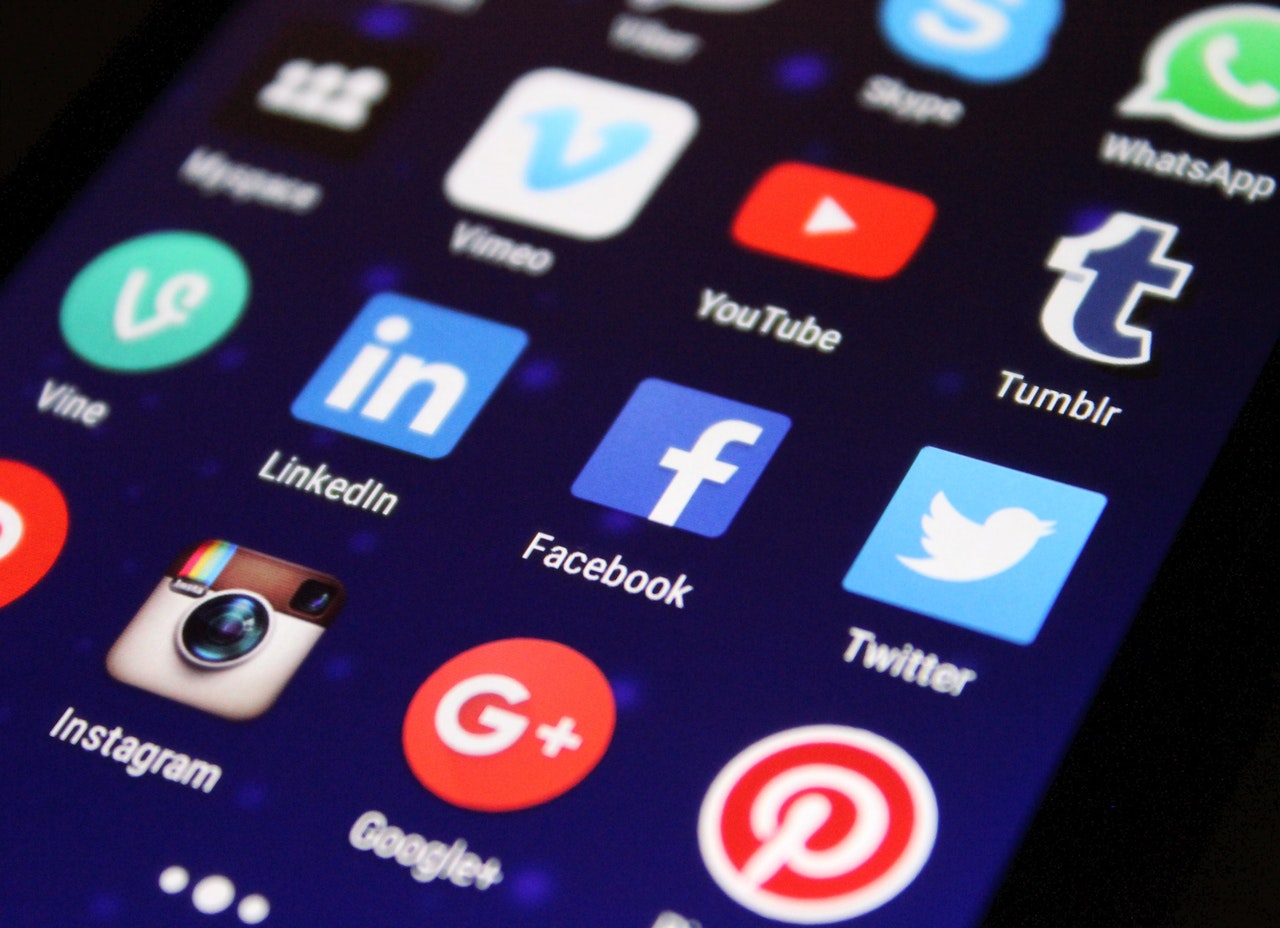 Whether you're an Instagram influencer, social media professional, or business owner with various social media pages, you'll have to look at different kinds of social media marketing metrics if you want to grow your brand.
Of course, not all kinds of social media marketing metrics are relevant. In fact, the majority of us get bogged down by vanity metrics that can really slow our progress.
Social media marketing metrics and social media marketing KPIs will show you the exact data impacting your business. This will allow you to double down on these areas, allowing you to make smarter decisions and achieve a higher social media ROI.
So, what are the social media marketing metrics you should be looking at? And how exactly are you supposed to track these key metrics for social media marketing? Read on to find out!
Related: A Small Business's Guide To Start Selling On Instagram
What are social media marketing metrics?
In a nutshell, social media metrics can help you track your social media goals. They can, additionally, help you measure the success of campaigns, content, and much more.
For example, if you want to start a new company and build brand awareness, then your social media goal should be to increase your brand's visibility. The most common social media marketing metrics for awareness are
post reach,
impressions,
audience growth rate, and
social share of voice.
Now, tracking each is a different story. You'll have to follow specific methods to accumulate data. And the backend analytics of the social media platform isn't likely to track some of these social media marketing KPIs like customer response rate and conversions. However, these analytics can track impressions, content interactions such as likes, comments, and more.
So, why should you track these key metrics for social media marketing?
Well, by tracking these metrics, you can determine if your campaigns are working. Also, tracking these data points can help you course-correct if you're not hitting your goals.
Not only can it help you measure and take charge of a simple campaign but it can also help you make major business decisions like budget allocation. Moreover, tracking social media marketing metrics and social media ROI can help you judge your performance against your competition. Additionally, it can give some insight into competitor metrics.
Related: 6 Benefits Of Creativity In Your Marketing Campaign
What are the most important social media marketing metrics?
1. Impressions
On social media, impressions refer to how many people have come across your post since it went live. Impressions refer to only people who've seen your post. This metric doesn't track those who have clicked or interacted with it.
For example, an impression is counted when a person sees your post, whether it's on their feed, under a hashtag, or shared by someone else.
If used well, it can drastically boost your brand awareness. For example, posting your content when your potential audience is online can get your brand in front of a lot more eyeballs. Overall, this metric is great if you want to build awareness.
So, how to track impressions?
While most backend analytics do give you impression data, you can calculate the impressions percentage by dividing your post reach data by your total number of followers and multiplying that by 100 to give you the post-reach percentage. Of course, this isn't absolute. Especially as hashtags can place your post in front of users that may not be your followers.
Related: Why Video Marketing Is The Future Of Content Marketing
2. Conversions
Conversions can be anything depending on the goal. It doesn't have to be purchasing a product per se. It can even be as simple as signing up for a newsletter. However, it's quite an important factor to a business as it could potentially mean more revenue.
Conversions are typically synonymous with content. After all, content is what convinces your target audience to take the conversion-oriented action. So, improving the quantity and quality of the content could result in a higher conversion rate.
But how do you track conversions?
You can track conversions using a UTM link or Urchin Tracking Module. A UTM is essentially a simple code that can be attached to a URL and can then track all the clicks. You can track this using Google Analytics. Once you have the clicks data, you can figure out the conversion rate.
All you need to do is divide the conversions by total clicks and multiply that by 100 to get the conversion rate.
Related: UTM Parameters: What They Are And How To Use Them To Track Your Online Marketing
3. Engagement: Likes, comments & shares
Engagement is quite different from direct sales-oriented metrics like conversions and awareness. Engagement metrics are a precursor to a trustworthy brand as it's essentially people interacting directly with your brand via likes and comments.
More likes and comments can help create a snowball effect which can result in a lot more views. Additionally, the social media algorithm may reward you by placing your content in front of more eyes.
Sharing, on the other hand, is an impactful action taken by your audience to share your content with their followers. If used right, your audience can do the marketing for you.
And if you purely want more interactions on a campaign, you can stick to improving likes and comments. So, how do you track engagement metrics?
Fortunately, tracking these metrics is easy as the backend analytics of the platform does the job for you.
Related: How To Calculate Your Instagram Engagement Rate For The Best Results
4. Response Rate & Time
Sometimes it is more about the customer and their experience with your brand. If you want repeat customers or referrals, then you'll have to focus on improving customer-centric metrics like response time and rate.
Response rate and time refer to the business's own performance of responding to queries or any relevant communication. After all, the more seamless this transaction, the better it is for the customer's experience.
So, how to track the response rate and time?
To calculate the response rate all you have to do is divide the number of your business responses by the number of people who've asked you questions or engaged with your brand and all you need to do is multiply that number by 100.
If it's a single social media account, you get to see when the comment or a message was posted. You simply subtract that from the response time to get the duration.
Track 10+ Social Media Marketing Metrics with Simplified
Although there are a ton of metrics out there, we've chosen the most essential social media marketing metrics for budding businesses and major enterprises. Tracking all metrics listed above and more with Simplified. It's analytics feature within the content calendar is the tool that'll help you better understand your social media progress. With this AI powered tool, get access to metrics for all your social channels such as –
Comments
Engagements
Impressions
Likes
Reactions
Reach
Shares
Simplified AI is the first AI-powered design platform built by people who want to make marketing accessible and easy. Create your monthly content calendar in 5 minutes. What's more? You can write blogs, Facebook ads, website copy and more in seconds! Simplified does all the heavy lifting and gives you all the tools you need for success. Track which posts are performing well and what content is getting the most engagement with Simplified.