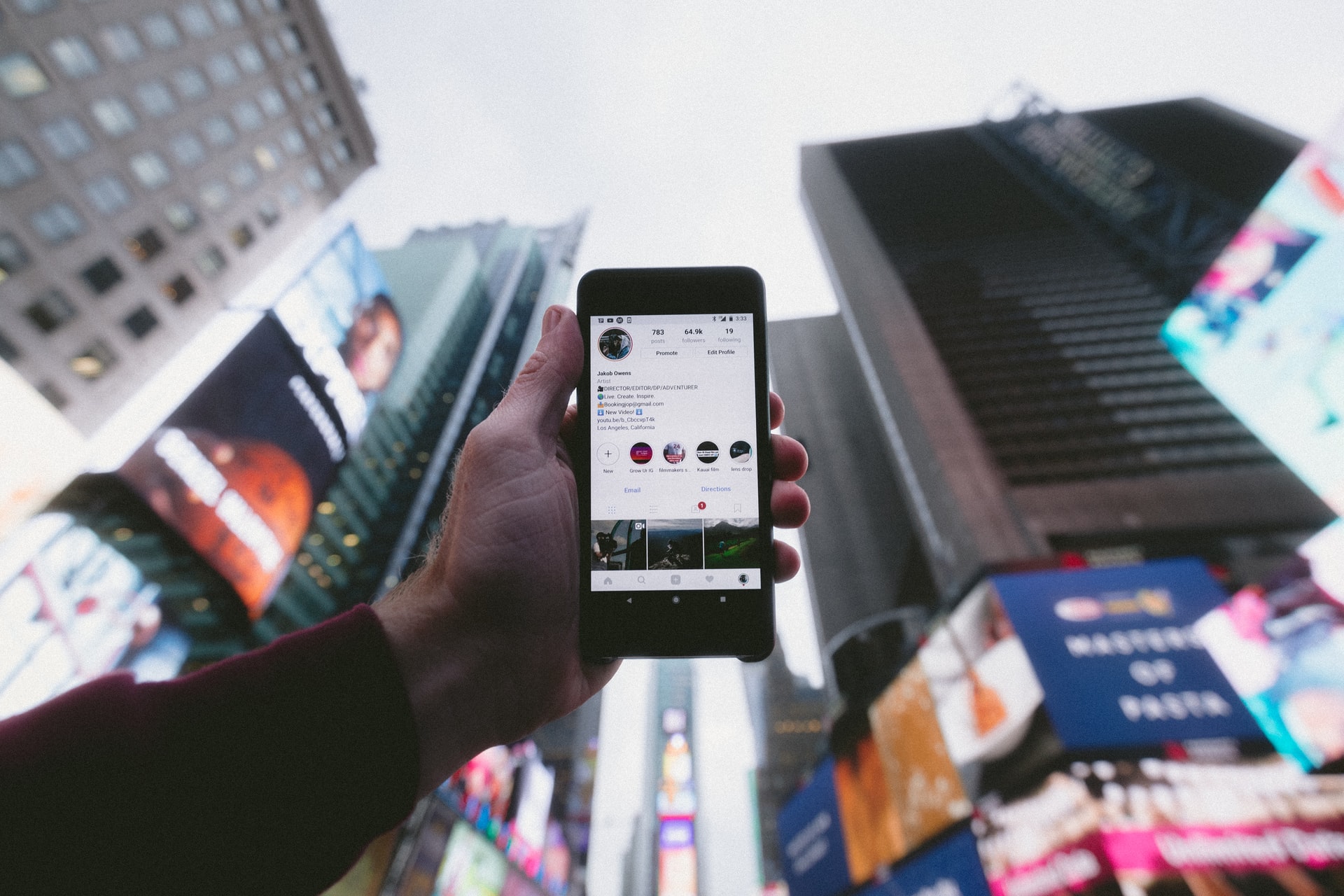 Over the past ten years and more, Instagram has evolved from a photo-sharing app to a hotbed of brand activity. As of 2021, more than one billion individuals use Instagram every month, with nearly 90% of them following at least one brand. This would suggest that optimizing your business account on Instagram for marketing is a highly beneficial move.
The software is updated with new business tools, features, and suggestions on a regular basis. Now, brands can host fundraisers through Instagram Live broadcasts, launch stores from their profiles, and allow users to make reservations directly from their profiles. However, keeping track of everything might be difficult, especially if maintaining an Instagram business account is only one aspect of your job.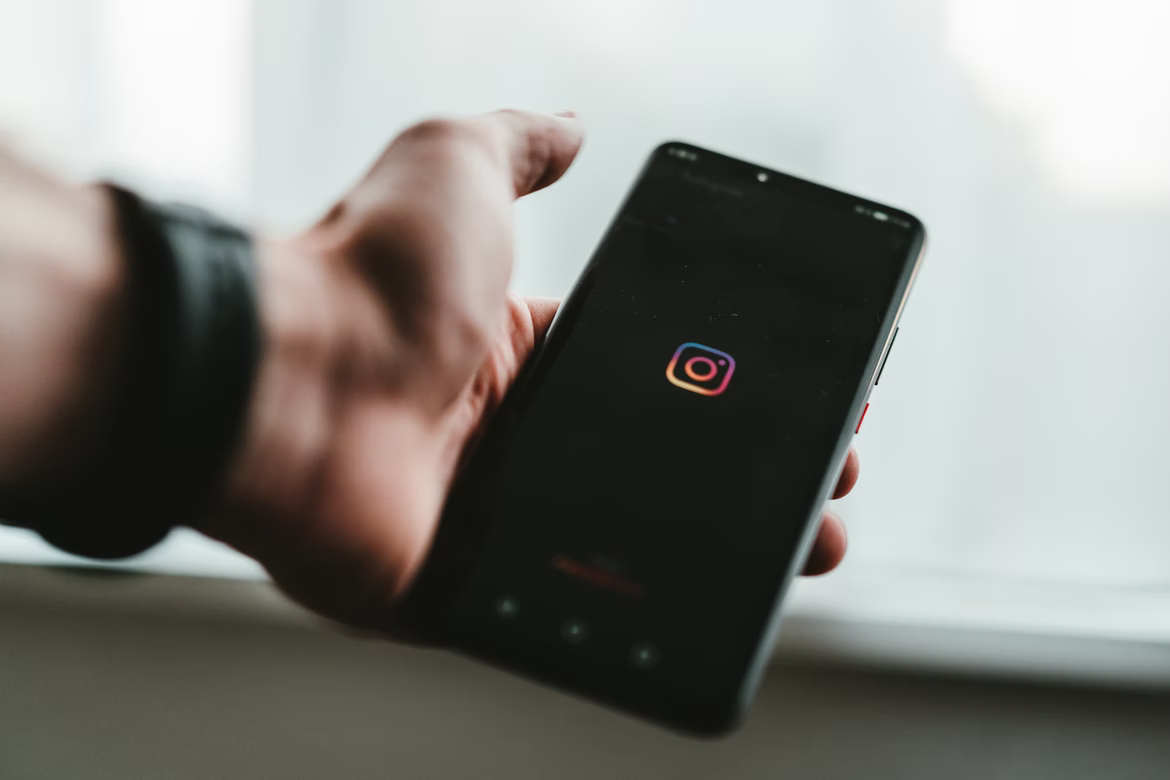 Knowing this, we've put together a quick guide on how to use a business account on Instagram. Keep reading to find out everything you need to know about using your business account on Instagram, from creating an account to tips to help you take your Instagram marketing to the next level.
What is the difference between a personal and a business account on Instagram?
Instagram users have two free professional profile options: Instagram business accounts and Instagram business profiles. Instagram Business profiles look slightly different from standard personal accounts, and starting a professional account gets you access to a variety of features not available to personal users.
These additional social media marketing tools and services include:
Instagram metrics for reach, impressions, and demographics of followers.
The ability to run Instagram advertising and promote posts.
Your brand gets access to many contact options, such as a phone number, an email address, and a physical location.
Integration of action buttons.
If you operate a company and have an Instagram plan for selling things, marketing your business, or simply increasing brand recognition, you'll profit through engagement from a business account on Instagram.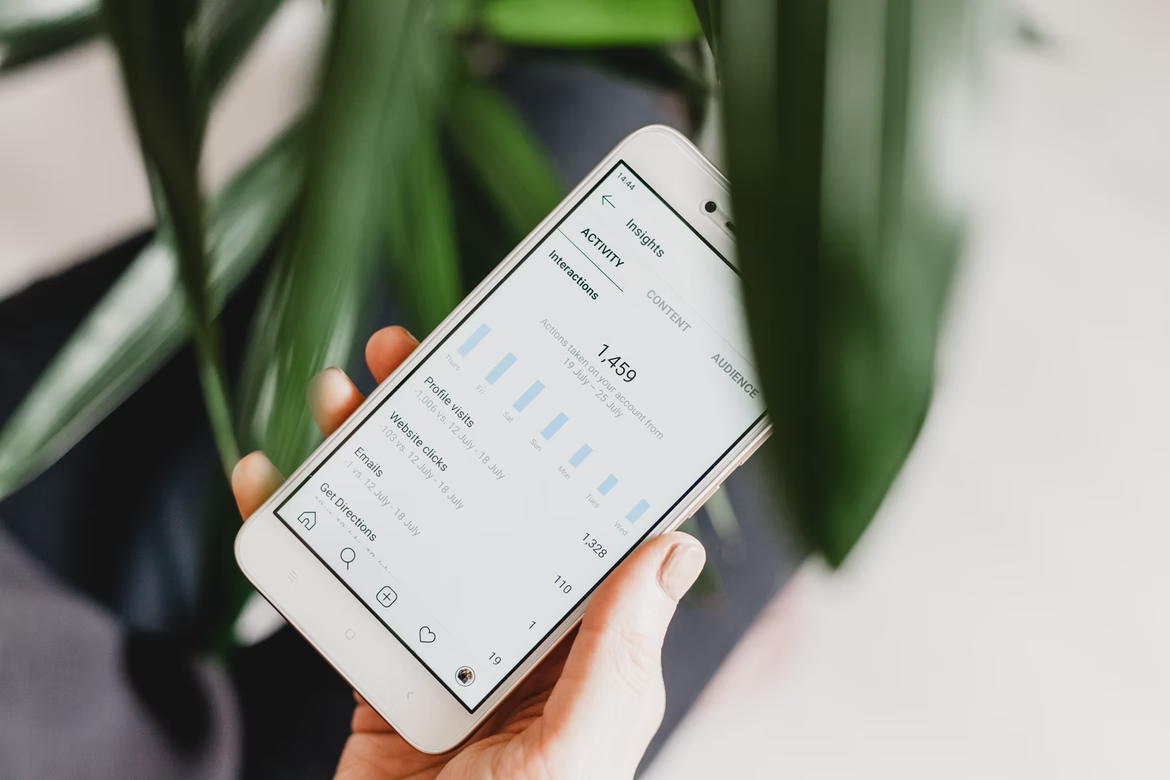 Track analytics to form Instagram marketing strategies
A business account on Instagram gives you the opportunity to boost your posts.
Adding links to your Stories is now possible (if you have 10,000 or more followers).
You get native analytics access.
Features like Shoppable posts let you sell straight from your Instagram posts.
There's the option to add branded partner accounts that may post on your behalf.
Add clickable CTAs that direct customers to your website and allow them to make in-app appointments.
6 steps on how to use business account on Instagram
Step 1: Get an Instagram business account
Know how to switch from a personal to a business account.
How to switch from a personal account to an business account on Instagram:
From your profile, tap the hamburger menu in the upper-right corner.
Tap Settings. Some accounts may see Switch to Professional Account from this menu. If you do, tap it. Otherwise, proceed to the next step.
Tap Account.
Choose Business.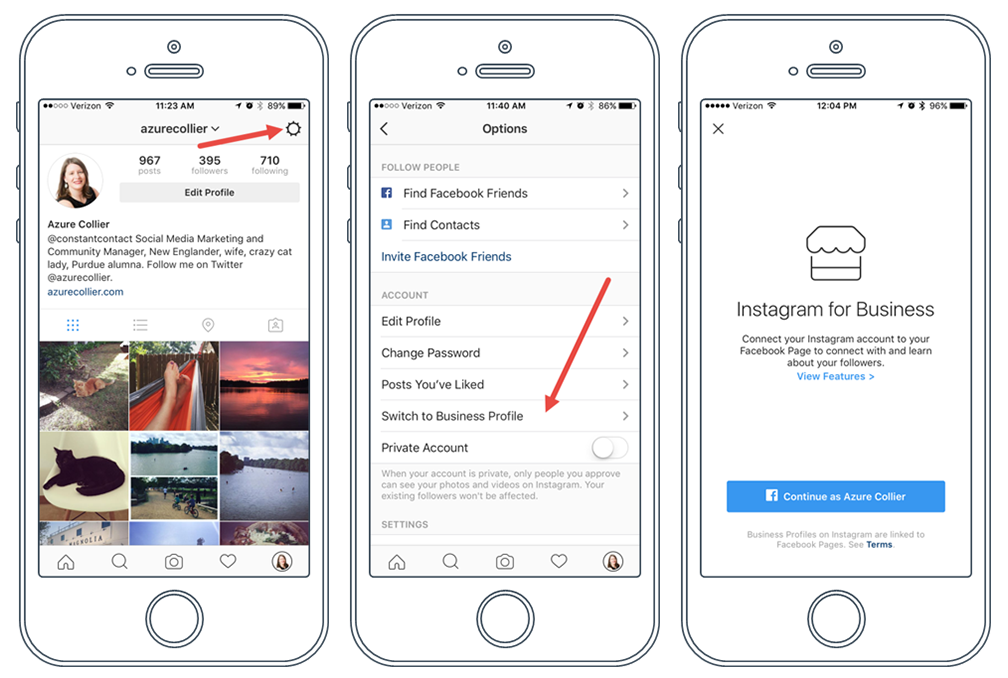 If you plan to connect your Instagram and Facebook business accounts, follow the steps to connect your account to your Facebook Page.
Select your business category and add relevant contact details.
Tap Done.
Step 2: Create a winning Instagram marketing strategy
Define your target audience
A solid grasp of your target audience is the foundation of any successful social media marketing strategy. We've produced a step-by-step tutorial that covers all the specifics, since selecting your target market is one of the most crucial components of your marketing plan, no matter what you're selling. Here's the gist of it:
Figure out who already purchases from you.
Look at your other social media networks' stats to see who follows you there.
Do some competition research and see how your audiences differ.
Set goals and objectives
What you want to achieve on Instagram should be outlined in your Instagram marketing strategy.
Begin by identifying your company goals and how Instagram can help you to achieve them. To guarantee that your objectives are met, we propose using the SMART framework.
Specific, Measurable, Attainable, Relevant, and Timely.
Track the right performance metrics
These will vary depending on the company, but in general, analytics connected to the social funnel should be prioritized. Align your objectives to one of the four client journey stages:
Awareness
Interest
Desire
Action
Create a content calendar
A well-planned social media content schedule guarantees that you don't miss critical dates and gives you enough time to produce original content on your business account on Instagram.
Step 3: Optimize your Instagram profile to do business
An Instagram business profile allows you to do a lot, even with a limited amount of space. It's where Instagram users can learn more about your company, browse your website, and even schedule an appointment.
Write a great bio for your business account on Instagram.
Add relevant contact info.
Configure action buttons.
Add Story Highlights and covers.
Step 4: Share high-quality content
Create a visual aesthetic for your brand.
Take thumb-stopping photos.
Use tools to help you edit your photos.
Write compelling captions.
Remember: consistency across your posts is key for business accounts on Instagram
Step 5: Grow and engage your audience
Respond to comments and mentions
Respond to Instagram comments and mentions to encourage consumers to keep connecting with your brand.
You might be tempted to use bots to automate your involvement. Or, if you employ a Social Media Manager, ensure that social media standards, troll policies, and mental health services are in place to help the individual in this job create and maintain a constructive community.
Use the right hashtags.
Promote your business account on Instagram on other channels.
Collaborate with Instagram influencers.
Use Instagram ads to get in front of a huge, targeted audience.
Run an Instagram-specific campaign.
Step 6: Measure success and make adjustments
Track results with analytics tools
When you're using Instagram for business, it's important that you track your progress to measure how close you are to achieving your goals. With a business account on Instagram, you have access to the platform's built-in analytics tool. Keep in mind that Instagram Insights only tracks data back 30 days.
Get Started On All Your Instagram Content in Minutes With Simplified
Design Instagram ads, posts, and stories using premium Instagram templates. Spark engagement and tell your story with original graphics and layouts—all for free. Moreover, speed up your social media content planning with a faster, easier workflow.
You can start and finish your design, bring your team in for collaboration and approvals, and publish to your feed all in one app!
One Free app to design, collaborate, and scale your work – try Simplified today.