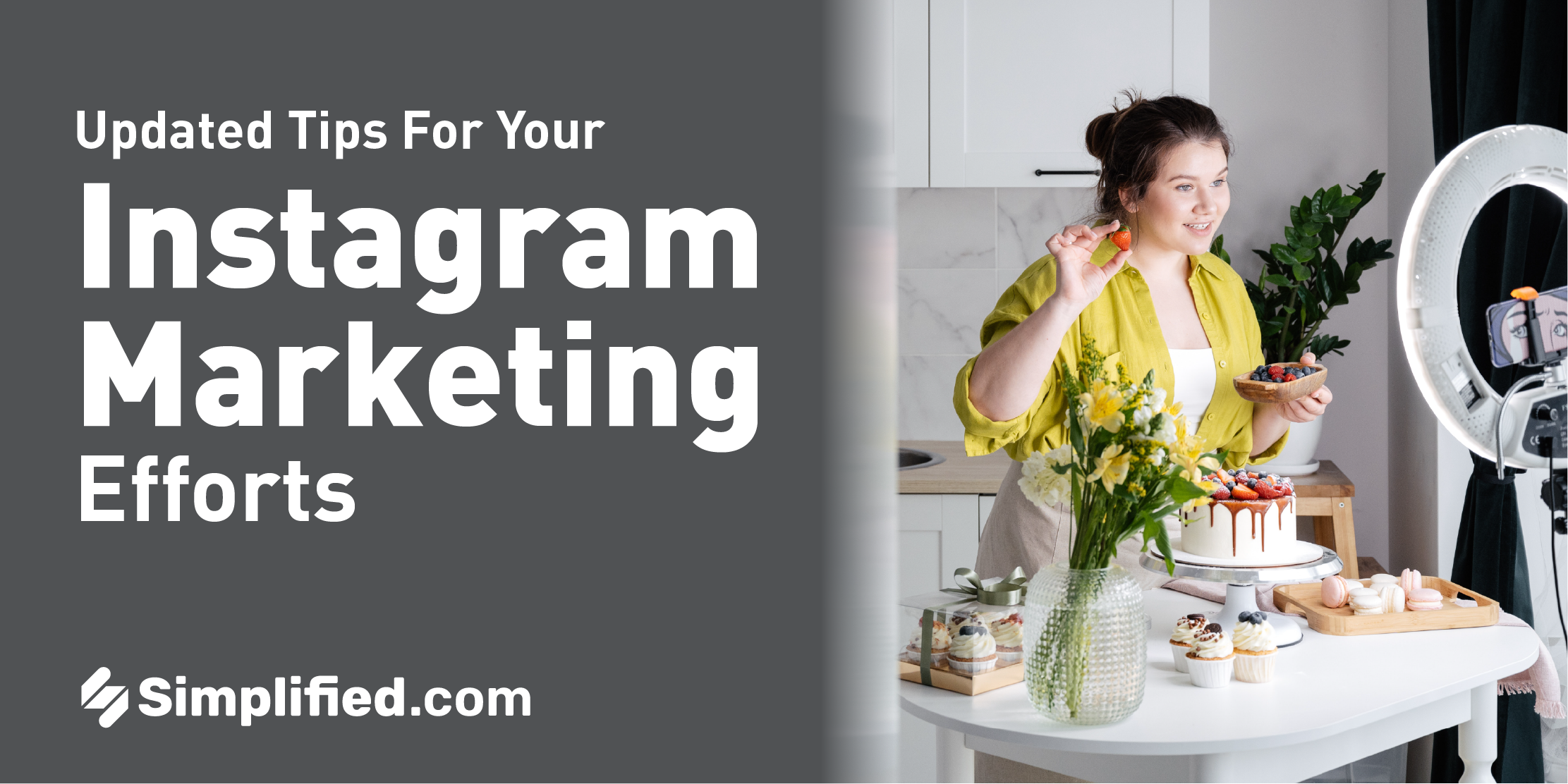 Instagram marketing has transformed from a photo-sharing software to a powerhouse of brand activity over the last ten years and more. It is now a worldwide platform that allows businesses to personalize their content, acquire fresh talent, promote services, and inspire users.
However, with constantly changing algorithms and the ever-growing competition, it can be challenging to effectively market your business on Instagram. That's why we've put together this list of 11 powerful tips for Instagram marketing in 2023.
Instagram Marketing 2023: 11 Powerful Tips
These tips will help you get started on the right foot and set you up for success.
1. Define Your Marketing Goals And Target Audience
Before you start any marketing campaign, it's important to define what you want to achieve. Do you want to increase brand awareness? Increase website visits and sales? Grow your following? Knowing your goals and audience will help you measure and track your success.
Start with understanding demographics, like age, location, and interests, to determine what content your target audience would connect with. Then, you can use tools like Simplified to create eye-catching graphic design for your brand marketing.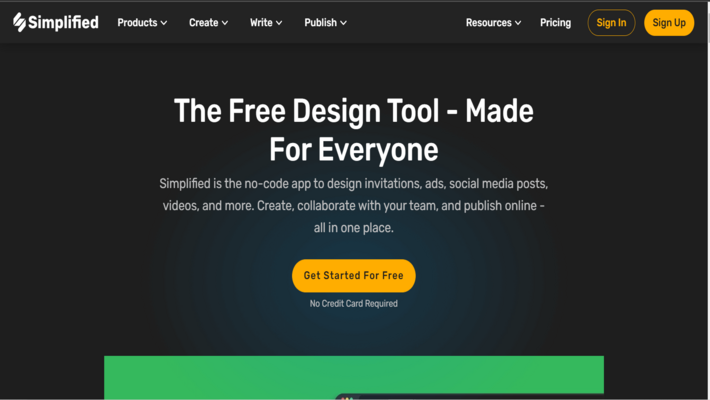 Related: The 3-Step Guide To Run A Profitable Instagram Shop
2. Utilize Instagram Hashtags
Hashtags play a significant role in reaching a wider audience, research your industry and find relevant hashtags that represent your business which can help you attract your target audience. You can also create your own branded hashtag to encourage users to share their own content related to your brand.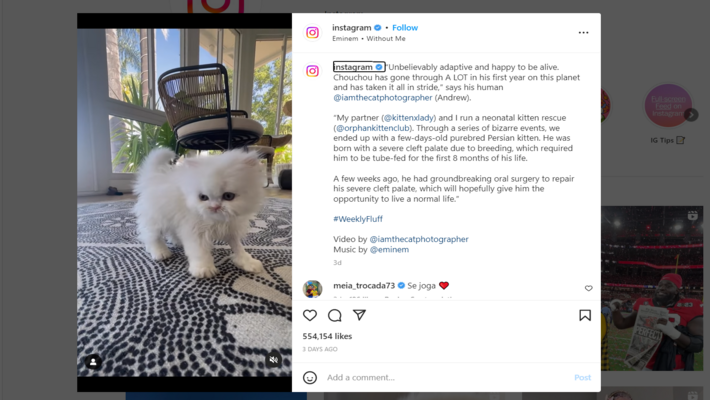 Note: Remember to use these hashtags at the end of your Instagram posts rather than in the comments section. Using hashtags in the caption helps Instagram better identify what the post is about.
3. Utilize Instagram Stories
Instagram stories are one of the most powerful features of the platforms. They can be videos or images. Instagram stories stay up for 24 hours, and businesses can use them to create additional engagement by using question stickers, the poll feature, and links to their products or services.
You can also showcase behind-the-scenes footage, team workings, or your product packaging which have be shown to be very popular with users because they tell a story.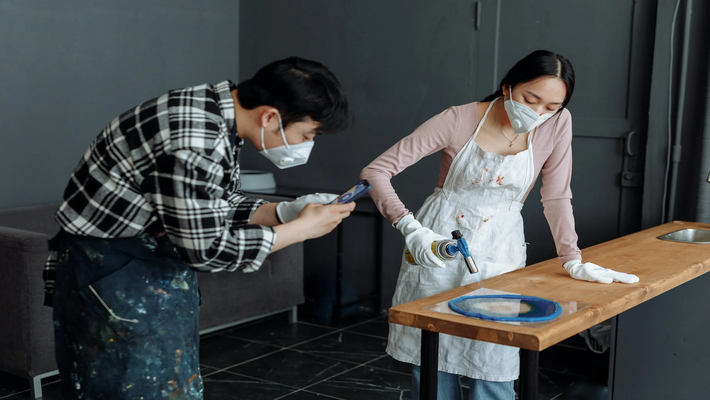 4. Set Up Your Instagram Shop
If you sell products, then setting up an Instagram Shop should be a no-brainer. With around 500 million daily active users, it's a great alternative or addition to an e-commerce store, with a massive pre-built audience. A shop on Instagram also provides a simple conversion journey for your potential Instagram customers. However, there are a few steps to take before you can get started setting up your Instagram shop.
Step 1: Review the eligibility checklist
For your business to start selling on Instagram, ensure that your profile meets the following required eligibility criteria:
It must have Instagram for Business mode activated: Login → Settings → Switch To Business Profile.
Must be located in one of the approved countries for the shopping feature.
It must be selling physical goods.
Adhere to the commerce policies.
Link your account to a Facebook page.
Step 2: Connect your catalog.
Step 3: Submit for a review!
5. Use Reels To Go Viral
Reels are on a roll, and brands and small businesses have doubled down on videos to engage their audience. To compete with the massively popular Tik-Tok, over the last year Instagram has focused on pushing reels and even announcing back in June 2021 that they were "no longer a photo-sharing app".
There are many types of reels to explore, but here are a few ideas that are quite popular on the app for marketers and brands:
Educational Reel- Burst a myth about your niche
Entertaining Reel- Behind-the-scenes footage of your team.
Engaging Reel- Ask a question in your reel, and push the audience to comment.
Reel ideas are endless, but to make them of quality and value, remember to include factors of good captions, storytelling, and brand messaging. To generate great captions for your photos and videos, use Instagram caption generator.
Related: 8 Instagram Reels Hacks You Need to Know in 2023
6. Collaborate With Influencers
As in previous years, influencer marketing will play a major role in marketing campaigns in 2023. You can contact and reach out to influencers in your niche that align with your values. They are many influencers with different sizes followings. Obviously, the higher the number of followers the more the influencer will likely ask for. However, collaborating with micro-influencers has proven to be just as valuable for many brands as what matters most is not the follower count but the engagement of those followers.
7. Use Instagram Highlights And Guides
Instagram Highlights allows you to showcase your best 'IG stories' on your profile permanently. This is a great way to give your new followers an idea of what your business is all about and to showcase your products or services.
An undervalued tool to hook your audience is 'Instagram Guides,' this feature lets you bunch your content with similar topics in the form of a slide through presentation, so that your audience doesn't have to scroll to the very end of the feed to find an old but valuable piece of content.
Related: All About Instagram Reels Analytics for Video Creators in 2023
8. Use Instagram Lives And Run Ads
Instagram Live allows you to broadcast live and interactive videos to your followers. This is a great way to showcase events, answer questions, and demonstrate your products in action. Instagram Live also boosts social media engagement, as viewers can leave comments and likes in real-time.
You can also hold giveaways and contests to build rapport with your audience. They help you with generating more leads and potential customers for your business. When it comes to generating leads, running ads can help you reach a larger audience.
Use Instagram ads to target the right people. Ads are also an effective way to boost website visits and sales.
9. Build A Personal Brand
The best way to build a personal brand that also connects to your business. This means putting a face to your brand or business, which builds trust and authenticity. For example, most of the Instagram updates are not released via the company website but personally by Adam Mosseri, the CEO of Instagram. This assures the users that their information is reliable and from a trusted search. Although you don't have to make your entire brand about your business, ensuring that your personal brand reflects your business's values will help strengthen marketing and your business's reputation rather than tarnish it.
10. Use a Content Scheduler
Managing an Instagram account can be time-consuming, which is where a content scheduler can come in handy. A scheduler allows you to plan and schedule your posts in advance, saving you time and helping you stay consistent.
Simplified's content calendar includes all the features to automate your posting workflow successfully. You can design visual content, long-form blogs and also use the social media calendar tools to schedule content in advance.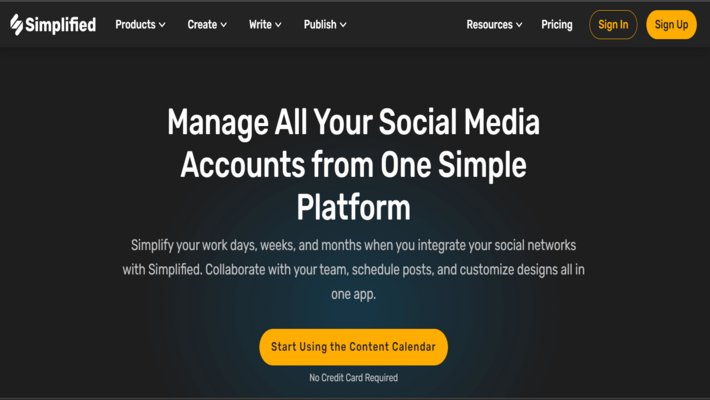 Conclusion
Now that you have these 11 powerful tips for Instagram marketing in 2023, it's time to put them into action. Also, if you're looking for a way to save time and stay organized, consider trying a free social media scheduler.
With the right tools like Simplified, you can cut down your marketing efforts into half. This all-in-one tool lets you create Instagram posts in minutes with thousands of templates in all formats with additional features like AI content writing tool and Al Image generators.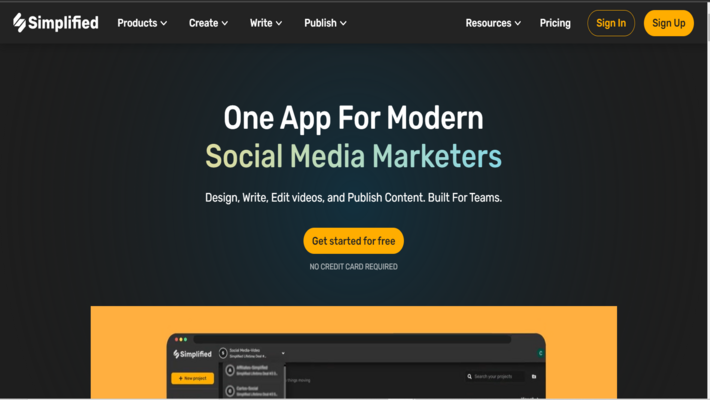 Try Simplified today and streamline all of your Instagram and social media marketing plans– for free!
This can help you create content that's more relevant to them, which increases engagement and interaction. You can also use tools like Instagram Insights to help you learn more about your followers.