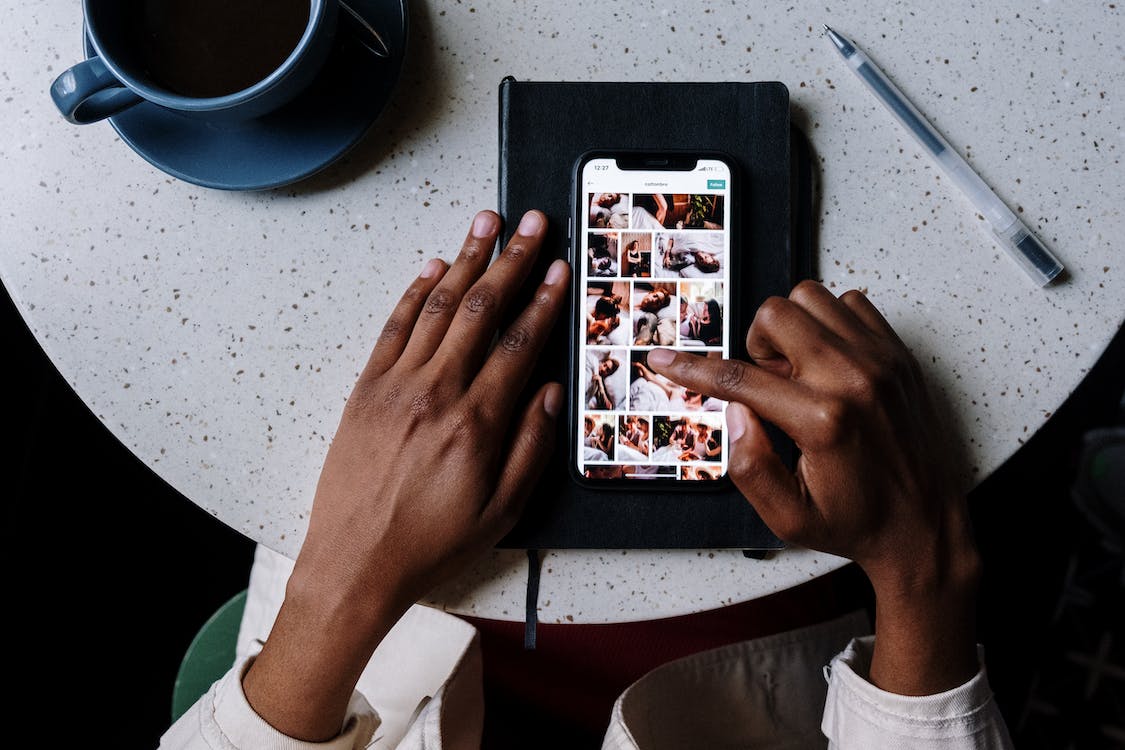 Instagram reels have quickly become one of the hottest new features on the platform, with users flocking to create and watch quick, fun videos. Posting reels is one of the best Instagram marketing strategies for influencers and brands who want to grow and engage their audiences.
If you're looking to get in on the action and start using reels for your business, then you'll need to know some essential tips and tricks.
In this blog, we'll be sharing to share 8 Instagram reel hacks that you need to know in 2023. These hacks will help you create reels that stand out, get more views, boost your engagement, and connect with your audience differently.
Instagram Reel Hack #1: Make Your Content Accessible
No matter which social media app you're on, the best way to get more views is to make them accessible. An important tip for Instagram reels is to include closed captions on the screen. Unlike YouTube or Facebook, you can't add closed captions to Instagram reels just yet.
Instead, type out what you're saying and position it in the center of the screen. This way, everyone can see what you're saying with the volume off. Seems like a time-consuming process? Simply turn on the speech-to-text feature on your keyboard as you let the video play and you're good to go in seconds!
For brands, it's important to draw users' attention to specific parts of their reels. But, how do you do that when you're relying on closed captions?
Well, let Simplified's text animator come to your rescue! With this tool, you can make your reels more accessible, create CTAs that easily stand out, and animate texts to draw attention to key parts of your reel. It's easy enough that you'll have your reel ready in minutes.
Related: All About Instagram Reels Analytics for Video Creators in 2023
Instagram Reel Hack #2: Finding the Right Music
One of the best hacks for Instagram reels is finding the best music for your content. Just like TikTok, Instagram reels follow trends as well. As a result, using music that is popular at the moment will help get you the most views on your reels.
However, you need to select your music carefully, especially if the ongoing trend doesn't suit your brand's style. When you come across a great song while scrolling through reels, tap on the bottom left of the screen to get redirected to the audio page where you can save it.
You'll be able to access all your saved songs when you're ready to make a reel for your profile. Instagram has strict IP laws, so it's best to stick to audio that is featured on the app itself.
Now, Simplified's audio library is filled with tons of amazing sounds categorized into mood, genre, instruments, and sound effects. Whatever your content is about, you can find music that suits your reel using Simplified. What's more, you can also add your own music easily from your device.
Instagram Reel Hack #3: Creating Reels with Pictures
Marketing through Instagram reels can be tough for brands. It's not easy to find someone to represent your brand at all times, is it? Luckily, you can use pictures for reels instead! This Instagram reel templates is great for brands that want all eyes to be on their product.
You can easily create stop-motion-style Instagram reels by adding the pictures you need and scaling down the timing for each picture. It may take a couple of tries for you to master this hack, but it's worth the effort.
Finding it difficult to capture the perfect set of pictures? What if you could animate your pictures instead? Nope, you don't need a complicated tool, using Simplified's Image Animator is easy.
Once you've chosen a template, simply add the desired image and click on the 'animate' option, and you're good to go! Who would have thought that animation could be made so easily? With Simplified's tool, you don't need to learn how to use complicated tools – it's as easy as 1-2-3!
Instagram Reel Hack #4: Perfect Your Voiceover
If you've been trying your hands at create Instagram reels, you'll know that you can add voiceovers to your reels by tapping the microphone icon at the top of the screen. If you've been finding it hard to master this feature, this hack will be great for you.
As your reel plays, you can hold the recorder during specific parts to add the voiceover in sections – messed something up? Select the back button beside the recorder and you'll be able to delete recordings for various sections. Convenient, isn't it?
Did you know that you can also create voiceovers for your reels with Simplified? Simply select your template, tap on the 'Media' icon and click on 'Record.'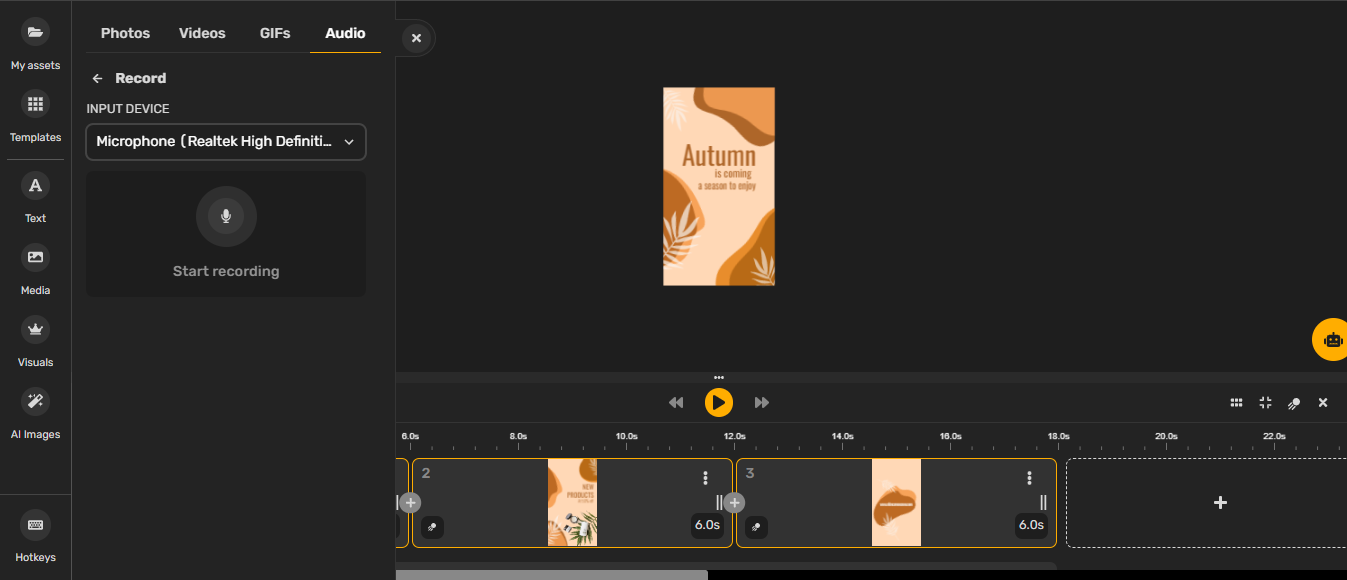 Related: Instagram Reels: What They Are And How You Can Optimize Them For Highest Engagement
Instagram Reel Hack #5: Understand the Tools Bar
When you're creating Instagram reels, it's hard to miss the bar on the left side of the screen. From syncing your audio to adding texts and scaling your display, it has almost every feature you need to create your reel.
Before you start posting your reels, make sure to familiarize yourself with this toolbar by making a few practice ones. The nifty tools that Instagram offers definitely make it easier for you to produce creative reels.
But, wouldn't it be better if you could edit all your videos faster? It's especially helpful for brands to be able to post consistent ads and designs across their social media accounts. Unfortunately, due to varying display sizes, it takes time to resize designs across all platforms.
Simplified, however, provides all the features you need to create the perfect Instagram reel with the correct dimensions. With this tool, you don't have to worry about deleting your reel because your pictures didn't come out right.
Instagram Reel Hack #6: Post Consistently to Your Feed
The best way to get more views on your Instagram reels is to post them to your feed, as well as the reels tab. The more views and likes you get on the reel, the higher the chances for your reel to end up on the Explore page. However, the hardest part about this hack is posting reels consistently. Creating reels is not as easy as these few second-long clips would suggest.
Often, it can take hours to create and edit a reel that is only 30 seconds long. Consistency is, however, the key to ensuring that more people notice your page via your reels and that you don't end up as a one-hit-wonder.
If you need help organizing your social media posting schedule, Simplified's content calendar is a perfect choice. With this tool, you can effectively plan and publish your content so you never have to miss a posting deadline again!
Related: Social Branding 101: How To Create A Powerful Social Media Calendar
Instagram Reel Hack #7: Use Relevant Captions and Hashtags on Your Reels
If you're looking to get more views on your Instagram reels, you need to make sure you're using captions and hashtags that are relevant to the content you're posting. This way, people who are searching for content like yours will be more likely to find your reels.
Here are some tips for this:
Make your caption well-descriptive and concise
Add fun and relevant emojis to draw attention to your reel
Use popular and SEO-optimized hashtags
Simplified has tons of copywriting templates, including a hashtag and photo caption generator. This way, you can easily get the perfect ones to use for your reels!
Related: Create a #Winning Instagram Hashtag Strategy – 2021
Instagram Reel Hack #8: Make Your Reel Thumbnail Attractive
Your Instagram reel thumbnail is like your profile picture – it's the first thing people see when they come across your reel, so you want to make sure it's attractive and catches people's attention. If you want to use this Instagram reel hack , here are a few tips to try out:
Use bright colors and bold images
Keep it simple; don't try to cram too much into the thumbnail
Make sure the thumbnail is relevant to the reel it's representing
Create Instagram Reels for Free Today With Simplified
Simplified makes it easier than ever to make eye-catching Instagram reels that stand out. With thousands of professionally designed, customizable Instagram video templates at your fingertips, you can satisfy all business needs without a hitch. Create Instagram reels for free that will draw your audience's attention today !