You've created amazing video content for your brand, but how do you generate views and boost your visibility on Instagram? By using Instagram reels, that's how! Insta is a goldmine for many brands and businesses, especially after the introduction of the reels feature in 2019.For many people, the feature has completely revolutionized the visibility of their businesses. In this must-read guide for video creators, we'll be telling you all you need to know about Instagram reels, the algorithm, and the analytics to help boost your content. Let's get right into it!
What are Instagram Reels, and How Do You Access the Analytics?
Simply put, Instagram reels are short video portrait videos that are accessible on the app. Just like on Tiktok, you can create reels on Instagram from a timeframe of 15 to 60 seconds. These videos can then be shared on Instagram stories, the Reel tab on your profile, and the explore tab.Reels have become a core feature of Instagram. For one, they're entertaining enough to keep you scrolling for hours, and they also offer an excellent opportunity for businesses to engage with a diverse audience and promote their products and services. Now that that's out of the way, the question is, how do you access your Instagram reel analytics? It wouldn't be ideal to continue posting reels without knowing the engagement you're getting from them.Here's how to check analytics for your Instagram reels:
Open your account on the Instagram mobile app, then tap the Insights button just below your bio. You should, however, note that this feature is only available for professional accounts. But, hey, that's not an issue. It's very easy to switch to a Business or Creator account in your Instagram settings, even if you have a brand new account.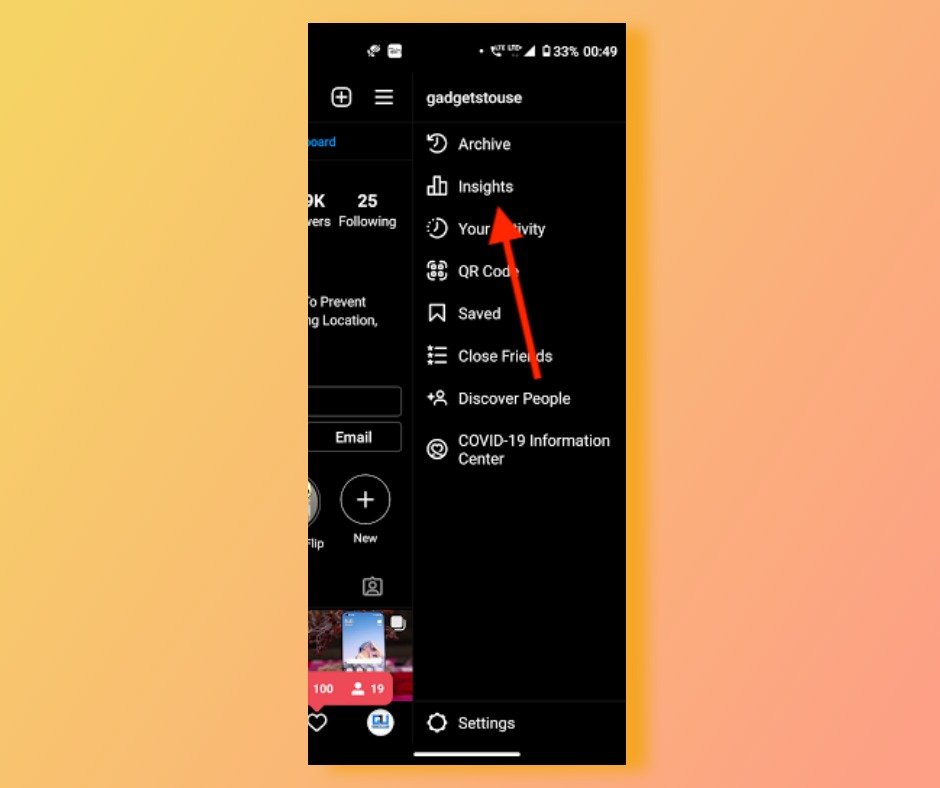 In the Insights tab, tap on the overview section to get the analytics on the 'Accounts Reached'. In order to make things easier and help users see the importance of reels, Instagram has included reel analytics in the Reach breakdown.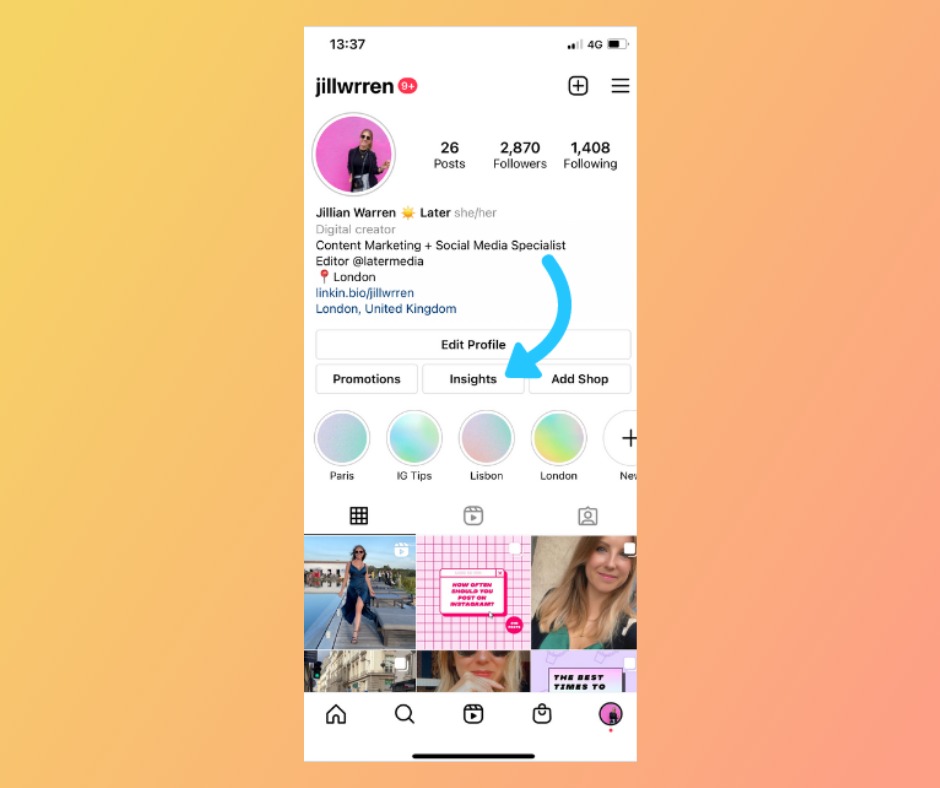 Now, if you want to see the analytics for specific Instagram reels only, you'll need to scroll down to Reels in the Insights overview screen. Next, tap the right arrow next to your number of reels where you can see the performance metrics of all your reels in one place.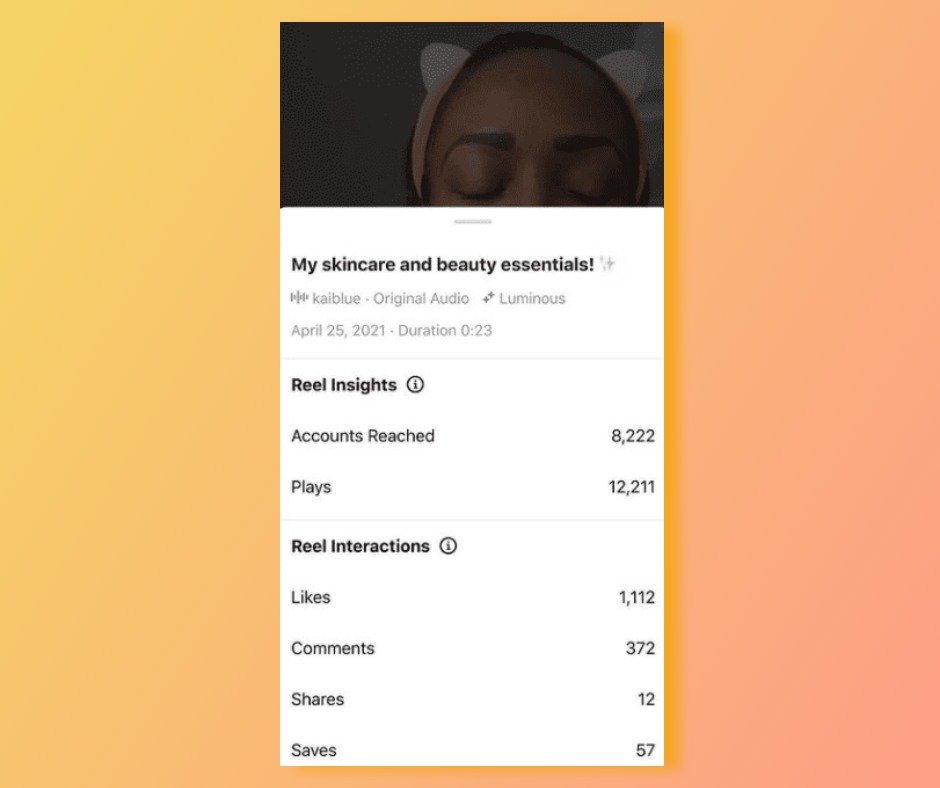 Which Reels Does The Algorithm Decide To Show You?
The Instagram algorithm decides the type of reels that would pop up on your feed. The algorithm tries to entertain you with content it feels you'll enjoy whether you're following the creator or not. So, it selects reels from both accounts you follow and accounts you don't follow.The Instagram algorithm decides to show you reels based on:
Your activity: Instagram takes into account which reels you've liked, commented on, and engaged with. This way, it helps the system consider the kind of content that suits your taste. IThe algorithm also tracks whether you've had any direct interaction with the creators of reels you've watched. As a reels creator, responding to comments, using tags, and interacting with followers helps to push your content in your followers' feeds.
Your history of interaction with the reel creator: Sometimes, you may see reels on your feed from people you aren't following. This is because, in one way or another, you've interacted with them previously. So, this means that the algorithm interprets that what they share on Reels is relevant and of interest to you.
Information about the reel's content: The Instagram algorithm considers the video's audio track, popularity, and even the pixels and frames to determine the kind of content to show you. This is why, as an Instagram reels creator, it's important that you record videos with high quality so your content can be considered.
Information about the creator of the reel: If the creator is one who has a large following and receives massive engagement in the form of likes and shares, then you're most likely to see their reels on your feed. However, this doesn't mean that Instagram doesn't value reels from less popular creators.
Instagram Reels Engagement Metrics You Need To Track
It's advisable to frequently check and measure the insights of your reels to help you find out if they can reach your target audience and interest them or not. Here are some engagement metrics you need to track:
Comments: These metrics provide data and information about the amount of likes that a particular reel has garnered.
Likes: It shows you the total number of users who liked your reel.
Saves: This shows you how many times a user has bookmarked your reel.
Shares: It takes into account the number of times users have shared your reel on the story or sent it to a fellow Instagram user.
Aspects to Avoid to Succeed With The Reels Algorithm
Here's where things get tricky. You need to be careful of some features and themes in your reels before posting so that Instagram doesn't disregard or penalize your content. Avoid posting:
Videos with poor quality: Try as much as possible to record reels with the highest quality, and avoid editing videos with programs that leave watermarks. Reels with low-quality content and watermarks will lose positions in the ranking.
Political content: If you post a reel that is associated with political themes, the algorithm will not recommend it.
Political figures: The algorithm avoids recommending reels created and shared by political figures, supporters of these figures, or reels recorded on their behalf.