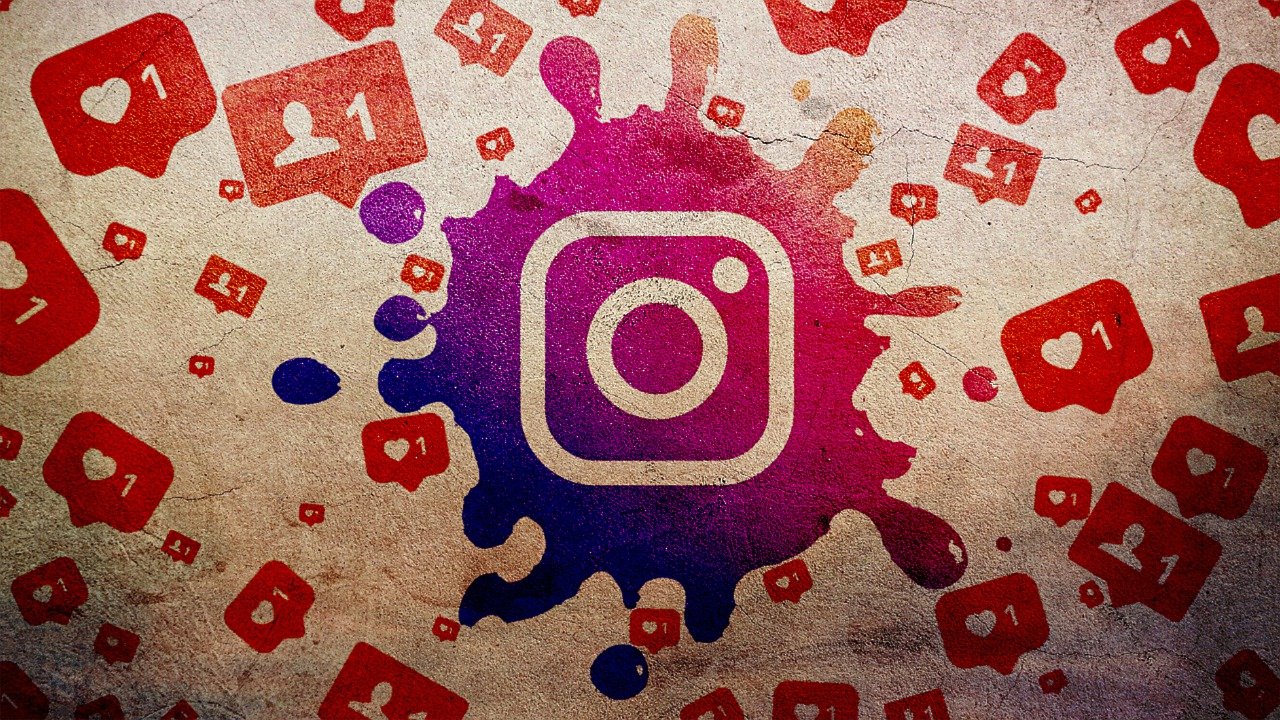 Instagram has become the Holy Grail for most brands and marketers to grow their businesses and create a genuine following. However, unless you're famous, gaining a huge following on Instagram doesn't happen without some hard work. Luckily, there are many tips on how to get more Instagram followers that actually work! All it takes is proper planning and a little patience. In this comprehensive guide on how to boost engagement on Instagram, we've listed 10 tips that are feasible and relevant for building your brand.
10 tips on how to boost engagement on Instagram:
1. Write a captivating bio
The first thing that people see when they visit your profile is your bio. Having a compelling bio will create a good first impression. Here's what you need to include in your bio:
Basic contact details
Website link
Tell your brand story in a compelling way
Add appropriate CTAs
Add hashtags
Show new promotional offers
2. Follow best photography and editing practices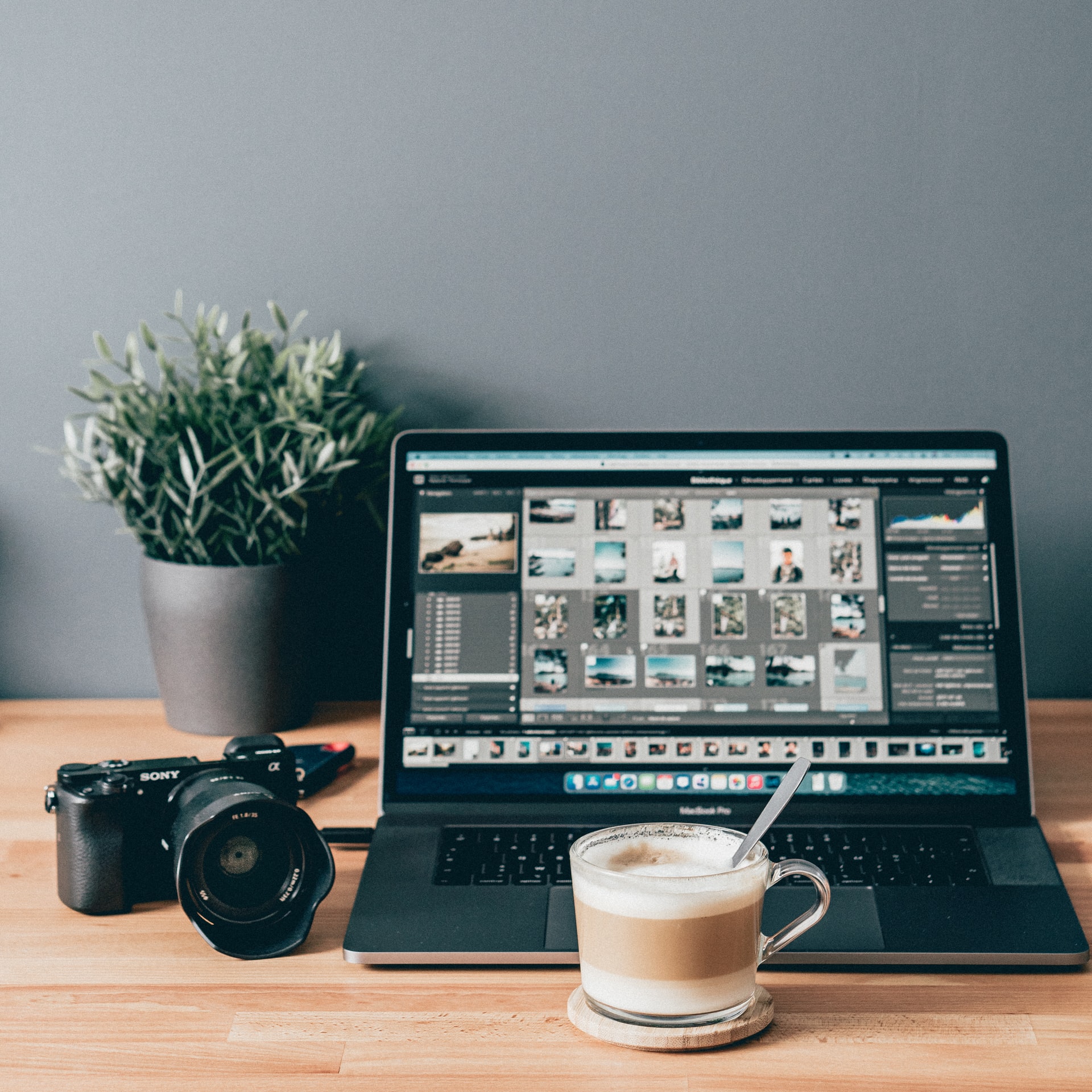 The quality of your posts matters a lot on Instagram. However, you don't have to spend loads of money or practice for weeks to improve your Instagram photos. Try to get familiar with basic editing apps and learn some photography skills to improve the quality of your pictures. Also, having a cohesive theme on your profile is a big plus point.
If you're looking for an easy-to-use, free photo editing tool, Simplified's photo editor is the one for you. You get to choose from thousands of effects, filters, and templates to create your posts in a jiffy. Simplified has templates specifically made for Instagram. Be it posts or stories, these templates help you create your Instagram content in just a few clicks.
Related: Elevate your photos with these 10 free photo editing apps
3. Use a consistent brand voice and aesthetic
Yes, photos and videos are the most significant aspects of your Instagram posts. However, try not to overlook other aspects like captions and comments. When you ponder upon how to get more Instagram followers, consider cultivating a consistent voice that humanizes your brand. This shows your potential followers that you are trustworthy and approachable, rather than stuffy or intimidating.
The impression that a user gets from looking at your feed helps in determining whether or not they like your brand. It is also essential to keep consistency in colors, type of post, tone of voice, and so on. These are the things that define your brand's personality. And it should be written in such a way that everybody who sees it immediately identifies it with your brand.
4. Optimize your captions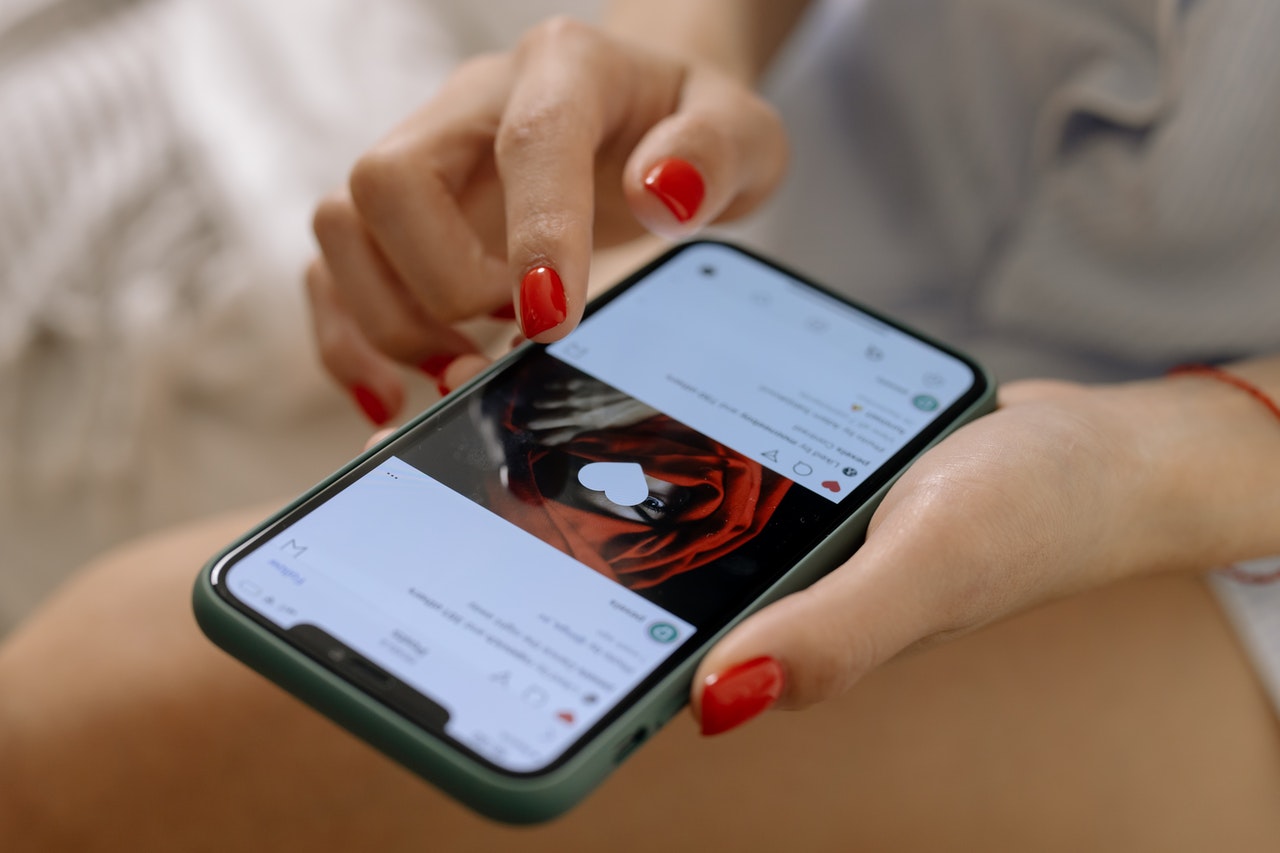 The captions of your Instagram posts allow you to interact with your audience. There's a lot you can do with your Instagram captions, like tag people, ask questions, create conversations, and so on. The more you encourage your audience to engage, the more likely they are to ask their friends to join the conversation.
You can also provide discounts or promotions and urge your followers to tag their friends to promote the deal. Also, remember to share the story behind the image or video you're sharing, since this can increase interaction.
5. Post consistently
Consistency is the key when it comes to getting Instagram followers. Your current Instagram followers want to see more content from you. That's why they were interested in you in the first place.
When users connect with your posts, the higher engagement helps you stay higher up in the algorithm. Giving your current followers something fun to connect with will help you gain new free Instagram followers as well.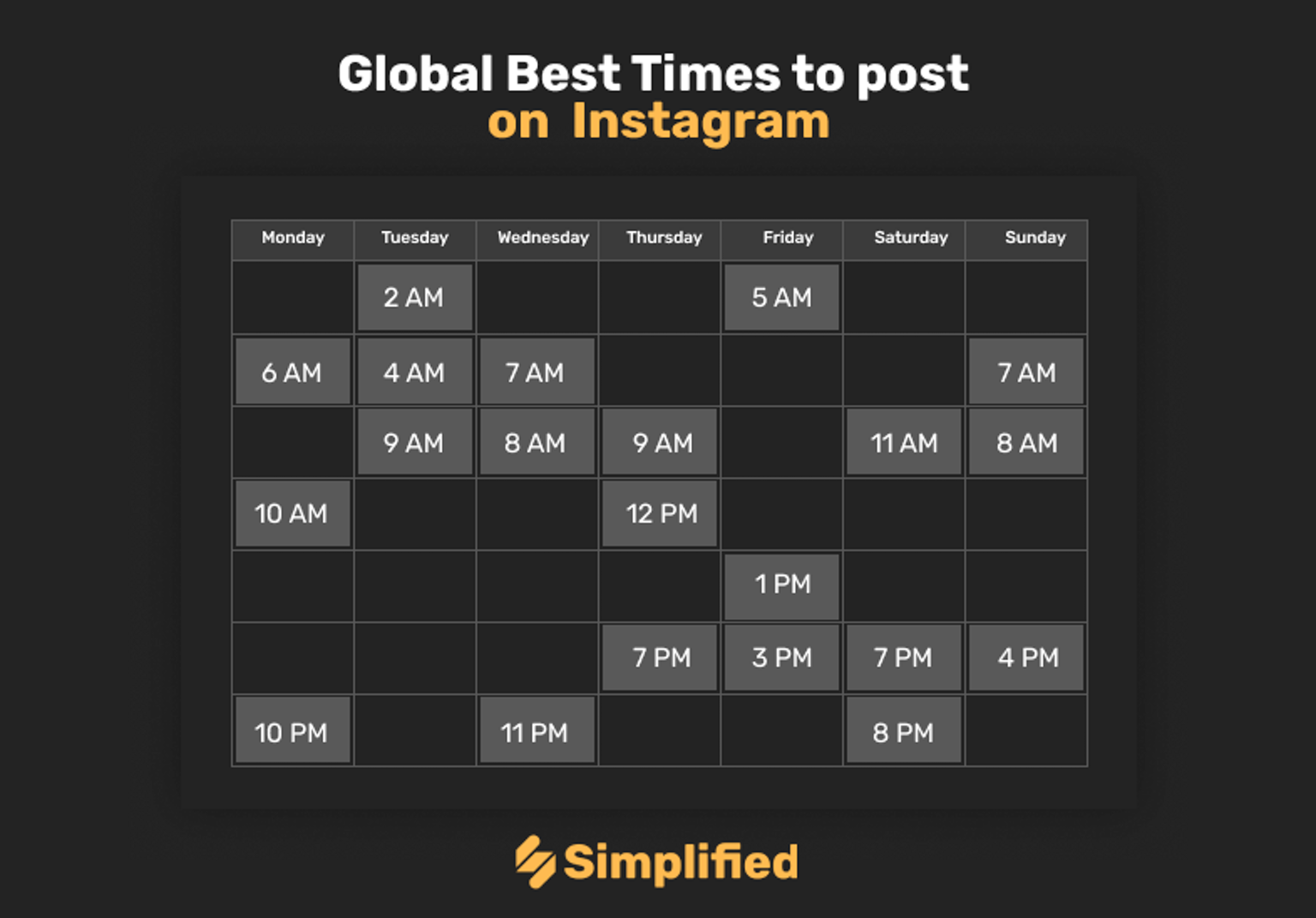 6. Use relevant hashtags
Hashtags come at the top of the list on how to get more Instagram followers. Using hashtags is useful for reaching out to more people and getting more Instagram followers. You must research to determine which hashtags are popular in your niche. You also have to find which ones are relevant to your business and content. Then, for all of your Instagram content, utilize a combination of these hashtags to target individuals who follow those hashtags.
Also, remember to change it up and include both common industry-level hashtags and niche ones that help you stand out. Instagram allows you to add up to 30 hashtags to each post, which you should take advantage of.
Get Hashtags in one click with an instant AI generator
When it comes to hashtags, it's about quality over quantity— and choosing the right hashtags is the key to getting noticed. Simplified's free online hashtag generator uses AI to generate relevant, popular hashtags that'll help your posts reach a bigger, broader audience.
7. Make your content in trending formats
Short-form videos have become one of the most effective content formats on social media with the entry of TikTok. Following TikTok, Instagram introduced IG Reels, which is a terrific way to put out amusing, relatable content.
When Instagram releases new tools, like Reels, don't hesitate to use them because that's how to get more Instagram followers.
Related: Instagram Reels: What They Are And How You Can Optimize Them For Highest Engagement
8. Leverage influencers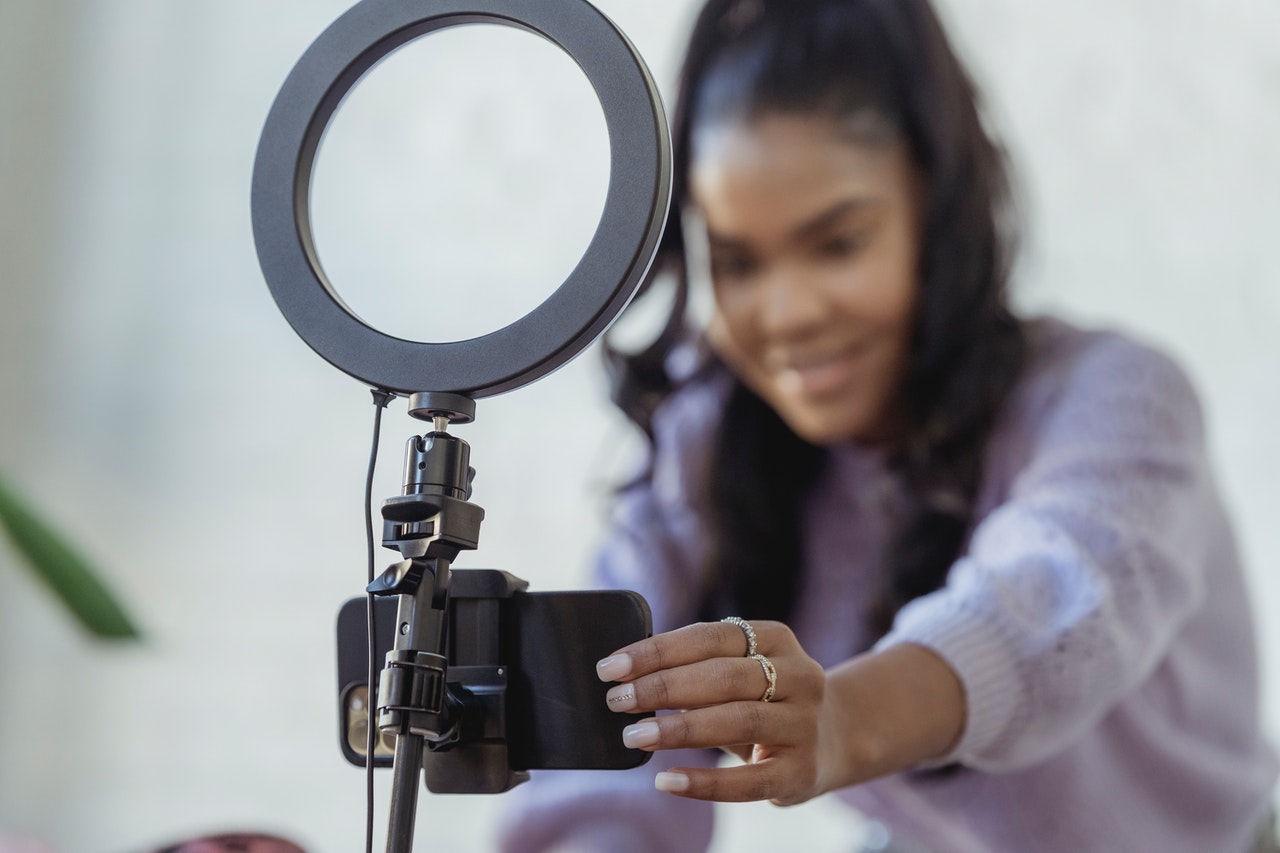 Influencers have a large number of loyal followers, which is something that everyone wants in their audience. You can use influencers to gain access to their dedicated followers and convert them to your own.
The most crucial thing to remember is that the influencers should be relevant to your company and from your specialty. As long as those requirements are met, you can make the best use of influencer marketing. It is a sure-fire approach to increase your genuine free Instagram followers.
Related: Instagram Marketing: 11 Powerful Tips
9. Make sure you post content that your followers want to see
Understanding who your target audience is gives you the answer to how to get more Instagram followers. After you've set up your Instagram account, keep track of which posts perform the best.
Is it interactive material, behind-the-scenes stories, hilarious and relatable posts, or something else? Continue to generate that type of content once you have a broad sense of what works best.
You can also use Instagram's tools and features, such as IGTV, IG Reels, Instagram Stories, Instagram Live, Highlights, etc. Begin by presenting a variety of content styles to observe which one performs best. Then devise a strategy and master that single tool. This way you can create material that your followers desire to see and gain new followers.
10. Promote your Instagram
Promoting your Instagram account is one of the best strategies to get Instagram followers. Embed posts in your blogs, post on your other social media platforms, and include social media links in your email newsletters. Asking current Instagram followers on other platforms if they want to follow you on another network is a great way of getting Instagram followers.
Additionally, to advertise your Instagram, you should begin with Instagram promos and ads. This will allow you to reach a larger audience.
Are you looking for a quick and easy-to-use graphic design tool to create the most aesthetic Instagram posts? With Simplified, you can get access to a range of templates, fonts, and other components. Get started with the free Simplified graphic designer today and impress your audience with your breath-taking pictures!
One Free app to design, collaborate, and scale your work – try Simplified today