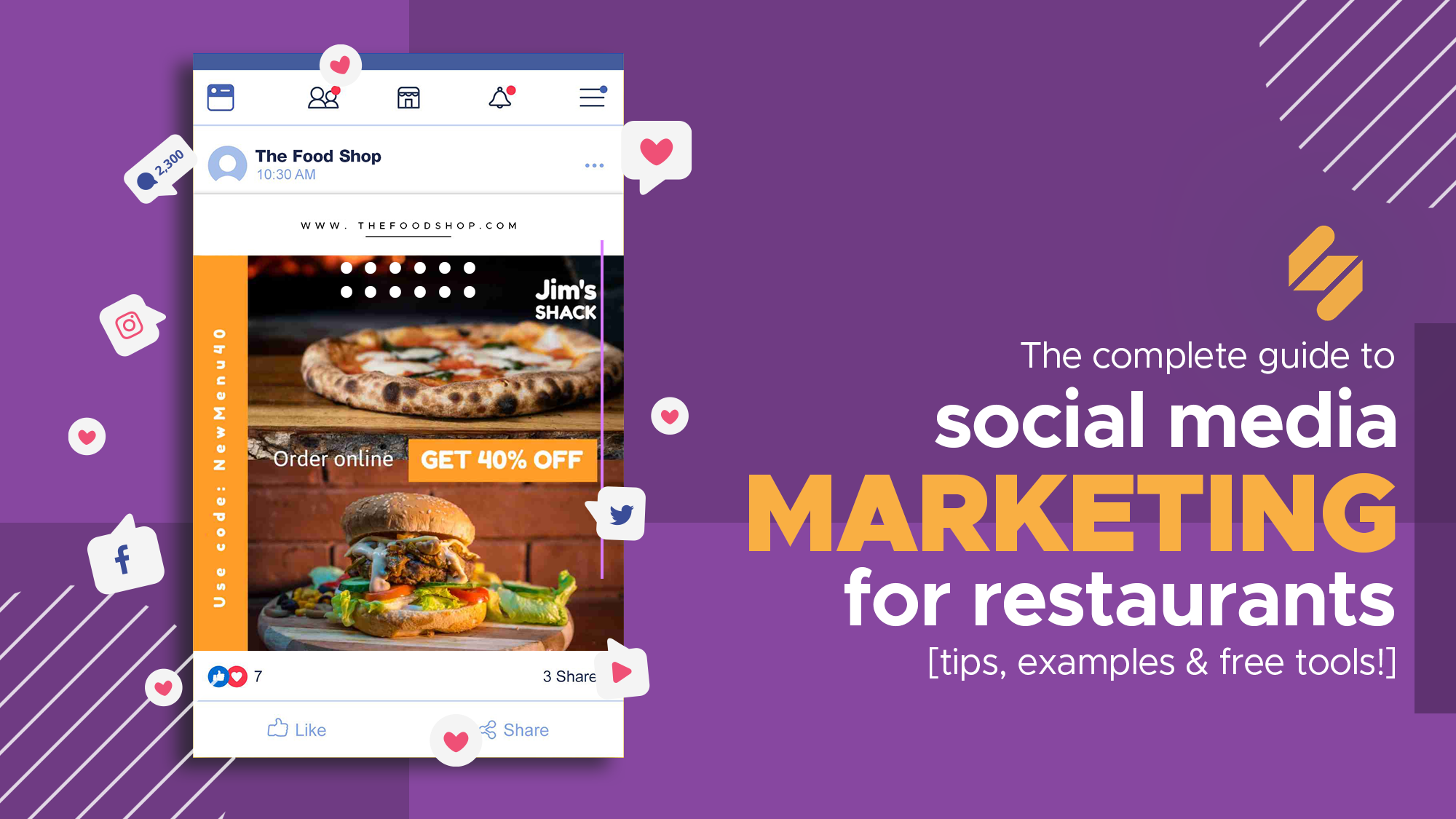 Running a successful restaurant is no easy feat. In addition to creating great menus and providing excellent customer service, you also need to market your business effectively. And in today's world, that means being active on social media. Social media marketing for restaurants can be a great way to connect with your customers, build brand awareness, and boost your business. But it can also be time-consuming and overwhelming, especially if you're not sure where to start.
That's why we've put together this complete guide to social media marketing for restaurants. We'll give you tips and examples to show the best restaurant social media campaigns. Plus, we have an excellent tool to align your entire strategy perfectly.
How to do Social Media Marketing for Restaurants: 7 Solid Steps to Grow
Social media is all about having fun while interacting with your audience. There is no end to creativity when it comes to creating engaging content but here are a few tips to guide you. Try these tips on Facebook, Twitter, Instagram, TikTok, and other platforms to watch your business grow.
1. Create a business page for your restaurant
The first step is the most important. Make a business page with your restaurant name on Facebook, Instagram, TikTok, and YouTube. Create a professional restaurant logo and use it consistently across platforms. Your logo should be simple yet expressive of your brand. The colors of your logo can also become your brand colors in the long run.
Add a strong bio or description about your page. Write a short and crisp message to introduce your restaurant. Add your restaurant website, working hours, menu, cuisines, and any special offers that may be up. You can also add highlights on Instagram to feature your bestsellers or your menu items. Update your bio regularly to stay relevant to your audience.
2. Share high-quality pictures and videos of your food
Nothing can beat an attractive social media page with delicious images of food. You can work on a photo shoot to kick-start your page with some HD images. Eventually, you can also click images from your smartphones under good lighting and add them to your page. Depending on your target audience's active hours, you can pick the best time to post on Instagram or Facebook for maximum engagement.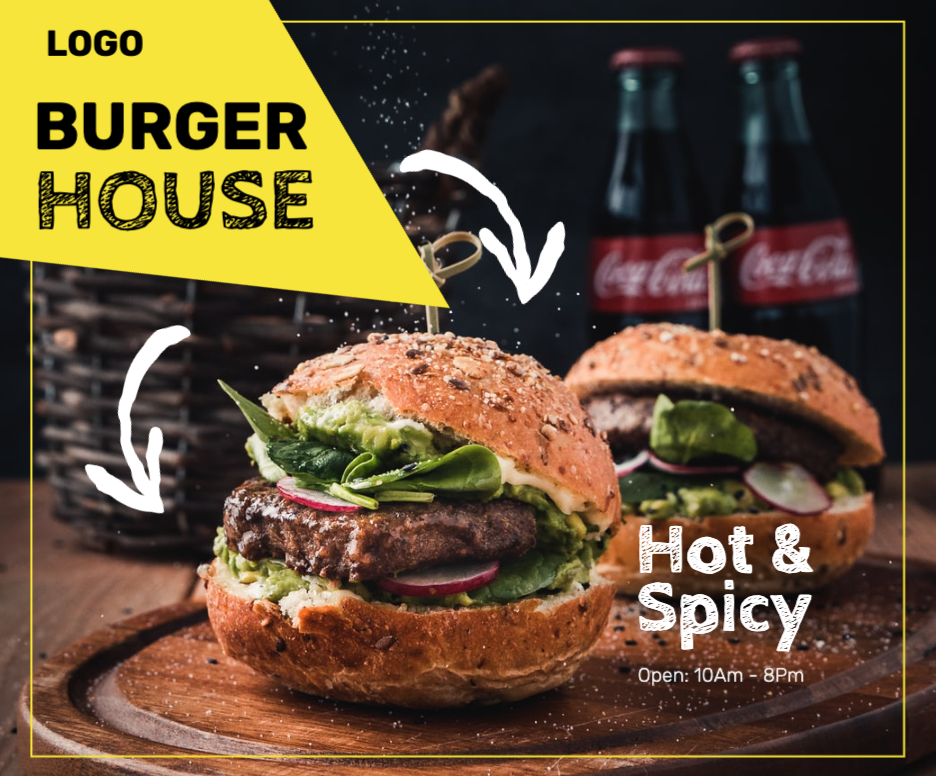 Create YouTube videos showcasing your best recipes and share them on your social media. You can also create short videos, reels, and TikToks to boost your reach and engagement. Here's an example of Ama Cafe in Delhi that tempts customers to its cozy ambiance through strong visual language.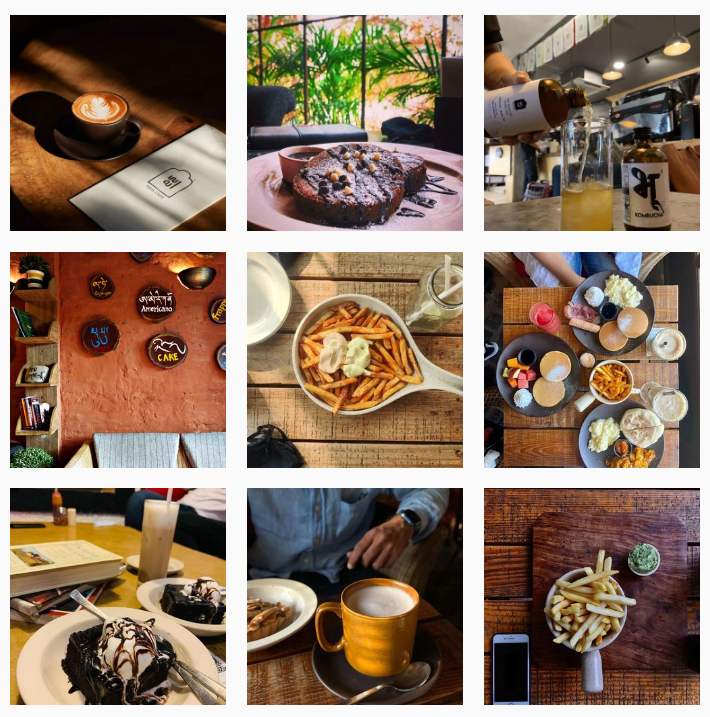 3. Reshare content created by customers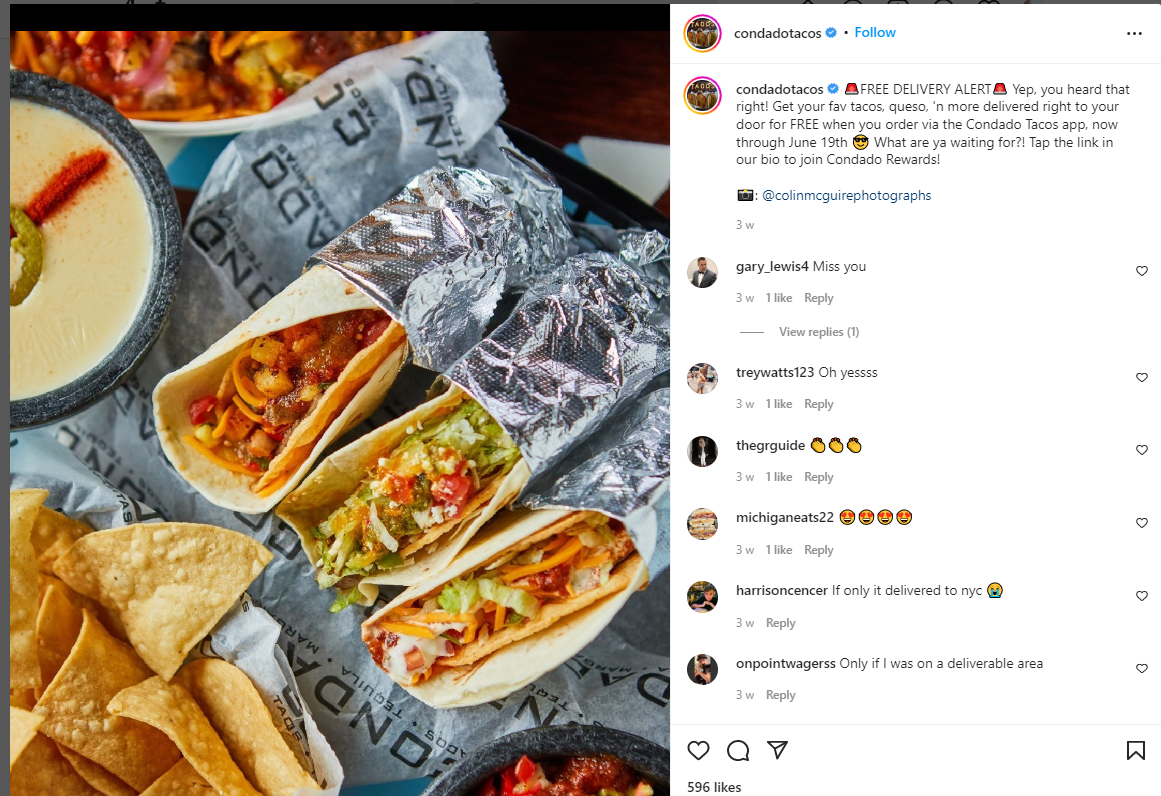 Your customers are your best assets when it comes to social media marketing for restaurants. People love taking pictures of food and many of them are quite good at it! UGC, or user-generated content, showcases your customers' appreciation for your food. For the same reason, you must be very careful about the aesthetic presentation of your food while serving. A great presentation will compel your customers to capture the look. While they share their pictures on their feeds, you can repost them by giving them credit. This also strengthens your relationship with customers and keeps them coming back!
4. Always acknowledge your customer's reviews
The customer is king when it comes to food marketing. One bad review and your sales can tumble down. As you create your plan for social media marketing for restaurants, make sure to dedicate time daily to acknowledge reviews, questions, and opinions on social media.
If you encounter anyone who's had a bad experience, ask them about what went wrong and address their problem. Maybe they felt the food did not taste as good as their expectation or the prices were too high. Discuss with your team and make improvements. While you make sure that your customer feels valued, you also make your team better at their jobs.
Generate Unique, Mistake-free Review Responder Copy
Simplified's review responder can help you quickly generate unique, mistake-free copy in response to customer reviews. With just a few clicks, you can acknowledge your customer's feedback and take action to improve their experience.
5. Create buzz about new dishes & offers
Social media marketing for restaurants is all about keeping your audience on their toes. As your business grows, you can introduce new items to the menu. Perhaps ask your customers about what they would like more of and add them to your menu. Ask your audience to follow your page for new updates and offers. And a new dish on their feed is bound to delight them and make them want to visit your establishment.
Add some exclusive offers for dine-in or takeaways. You could add a discount to some of the bestsellers on weekends. Or offer a freebie with a large order value. Post the offers online with professional restaurant design templates that grab your audience's attention.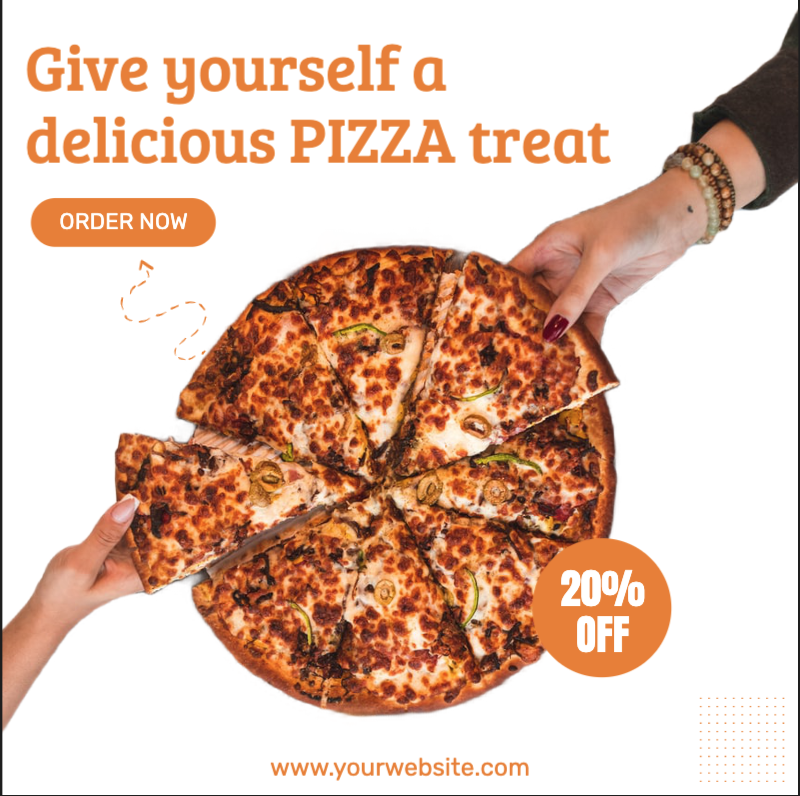 6. Show behind the scenes & highlight your employees
It's no wonder that every growing business is made with some excellent employees. Highlighting their stories and efforts is a great way to make your brand more relatable. Your customers would also like to know who is making the delicious food and how are they doing it. So, don't hesitate to do some shooting behind the scenes without disturbing the cooking process. Capture these moments and post them online. You can also have a few days of the month to highlight the star employees of the month. Bring up important values related to work and life, which gives a human touch to your branding!
Sandwich Hag does it beautifully by telling stories about their employees living with disabilities.
7. Maintain a brand tone that stays consistent
Social media plays a key role in your branding strategy. And you must maintain a consistent brand tone across your content to create the right impact. You can create a brand tone depending on the type of audience you are catering to or the values behind your business. Are you creating a fun, playful brand that is essentially catering to young people? Or are you focusing on a more polished brand tone that gives your customers a taste of royalty?
Accordingly, you can play with your content and the audio-visual presentation. Make sure that your social media language resonates with the aesthetics of the physical restaurants. For example, Wendy's has created a strong visual language with the color red and its iconic mascot representing the brand across the world. Their social media is full of fun memes while broadcasting new offers. The team is always hopping on the latest pop-culture trend to stay top of mind. And when there's a new trend, people actively seek out the burger chain to see how it'll react.
Time to Cook Great Content for Your Social Media!
Restaurants have to be strategic when it comes to social media marketing. Why? Because people are constantly searching for new restaurants to try, and if your restaurant doesn't come up in their search results, you're likely to lose out on potential customers. Social media marketing for restaurants is the best way to keep them coming back. We hope this guide covered a lot of doubts about how to get started.
To create an engaging feed of great posts and videos, you can trust Simplified as your go-to online design tool. The easy-to-use platform offers you everything from attractive design templates to an awesome copywriter. Worried about how to post content on time? Check out the restaurant social media content calendar! Moreover, you can collaborate with your entire team to work on creating a great strategy and brilliant posts. What's even better? You can get all these features in the free plan.