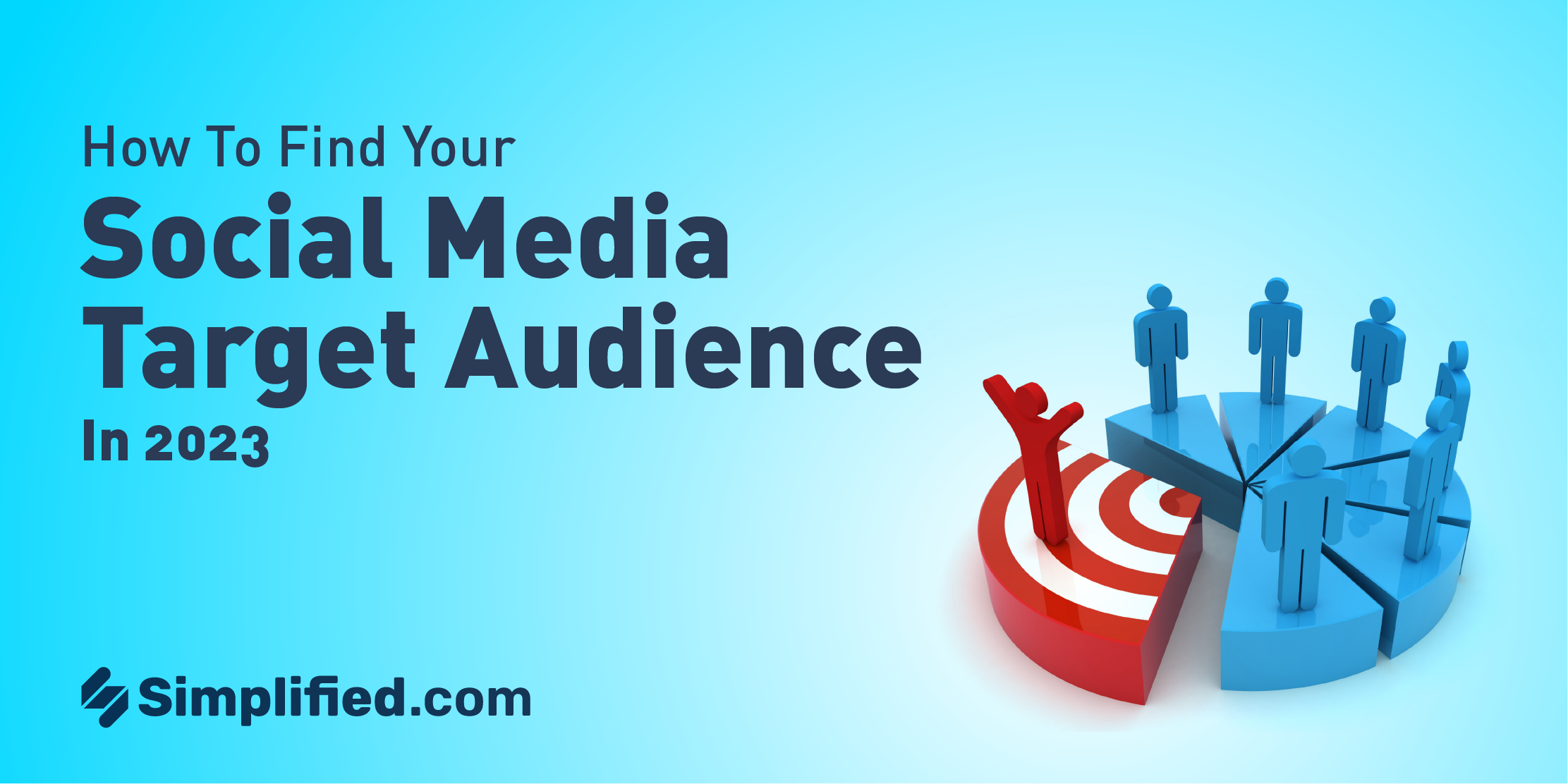 Social media marketing is the most common marketing avenue companies and individuals use to promote their brands. These brands encompass all ends of the spectrum, from product lines and services to ideas and critical messages.
One of the key rules in the business industry is that your target market sets the tone for your entire marketing campaign, from how you name your products to how you promote them through various marketing channels.
This guide will discuss what social media target audience is, why it's essential, and how you can find yours in 2023.
Related: Measure the Impact of Your Social Media With Analytics
What Is A Social Media Target Audience?
Here's a hot tip: Not everyone is your target market. Your social media target audience is a group of people interested in your products and services.
In a nutshell, you need to thoroughly understand your brand to know who your target audience is. These individuals can relate to your products and company ethos the most.
As you jumpstart your marketing campaign, there's one step you should not skip – defining a target audience. It's the core factor of a robust marketing plan that can trailblaze your organization's success.
Why Should You Define Your Target Audience On Social Media?
By understanding the importance of defining your social media target audience, you'll find it easier to put the right amount of time and effort into this marketing stage.
Here's why you should define your target market as early as possible:
When you clearly define your audience, you can focus on connecting with them on a deeper level.
Knowing your target market makes understanding their concerns with your products and services easier.
By identifying your audience's troubles, you know the right way to market your solutions.
A solid connection with your audience helps you understand what language to use to resonate with them.
You can improve your marketing campaign and products with a deep understanding of your social media target audience.
How Can You Find a Target Audience on Social Media?
With the internet and social media marketing tools at your fingertips, it's easier than ever to find the right target demographic for your business.
Here are a few guidelines to help streamline this process.
1. Create a Buyer Persona
Buyer personas are specific types of people you want your business to reach. Creating a buyer persona can give your target audience a face.
For example, if your business sells shoes, you may create a buyer persona of a 25 to a 28-year-old woman who lives alone in the early stages of her career, with a pet and an undergraduate degree.
In this manner, you can create as many buyer personas as you need depending on the number of categories or products your business has.
Buyer personas are usually created through extensive research into the target audience's buying habits.
Related: Social Media Marketing Metrics You Need To Track In 2023
2. Monitor the Activity of Your Audience
You need to know when your audience is online to target them at the right time. Keep an eye out for who follows you and how often they interact with you, and categorize these individuals into groups based on demographic details.
You can also check if posting at different times of the day gives you access to other parts of your target audience on social media.
Doing this on different social media platforms will give you an idea of which of your buyer personas are active on specific platforms and at what time.
3. Learn From Your Competitors
If you need help figuring out exactly who your target audience is, take a quick look at what your competitors are doing.
You can look at specific aspects like their language, the hashtags, and who follows them.
With these indicators, you can begin forming your target audience.
4. Talk to Your Customers
One of the best ways to figure out your audience is by talking to your existing customers. This aims to discover what they like and how they enjoy engaging with your brand.
You can do this through surveys circulated via email, Facebook or Instagram Lives, Ask Me Anything stickers or sessions on social media platforms, and so on.
You can tailor your content using this information to engage with your target audience.
Related: Fresh Social Media Engagement Ideas For Your Brand
Use Simplified to Track Your Social Media Performance
Social media is here to stay, so it's crucial to take advantage of technology's recent advances to narrow down your social media target audience.
Streamline your data collection tasks using Simplified's Social Analytics Tools !
Simplified will help you with A/B testing, assigning and monitoring team roles, writing original AI-generated captions, creating breathtaking graphics, and more.
Simplified's social media analytics tools help agencies, modern marketers, and content creators:
Gauge clicks, likes, and impressions
Analyze content in a single click
Access up to 12 different metrics to increase ROI
Download data reports in PDF and PNG formats
Reinforce your social media strategies
How to analyze your social media posts using Simplified:
Go to the Simplified Dashboard and click the "Social Media" button located on the left sidebar
From the dropdown options, choose the "Analytics" tab
Select the account you want and click the dropdown menu to adjust the metrics you want to see
Download your social media analytics report by clicking the "+ New Report."
View your result and alter your marketing campaign based on the data you received
This all-in-one software will help you identify your followers' thoughts, helping you deliver more content they would love. Track Social Media Performance with Simplified's Social Analytics Tools now and enjoy its perks!