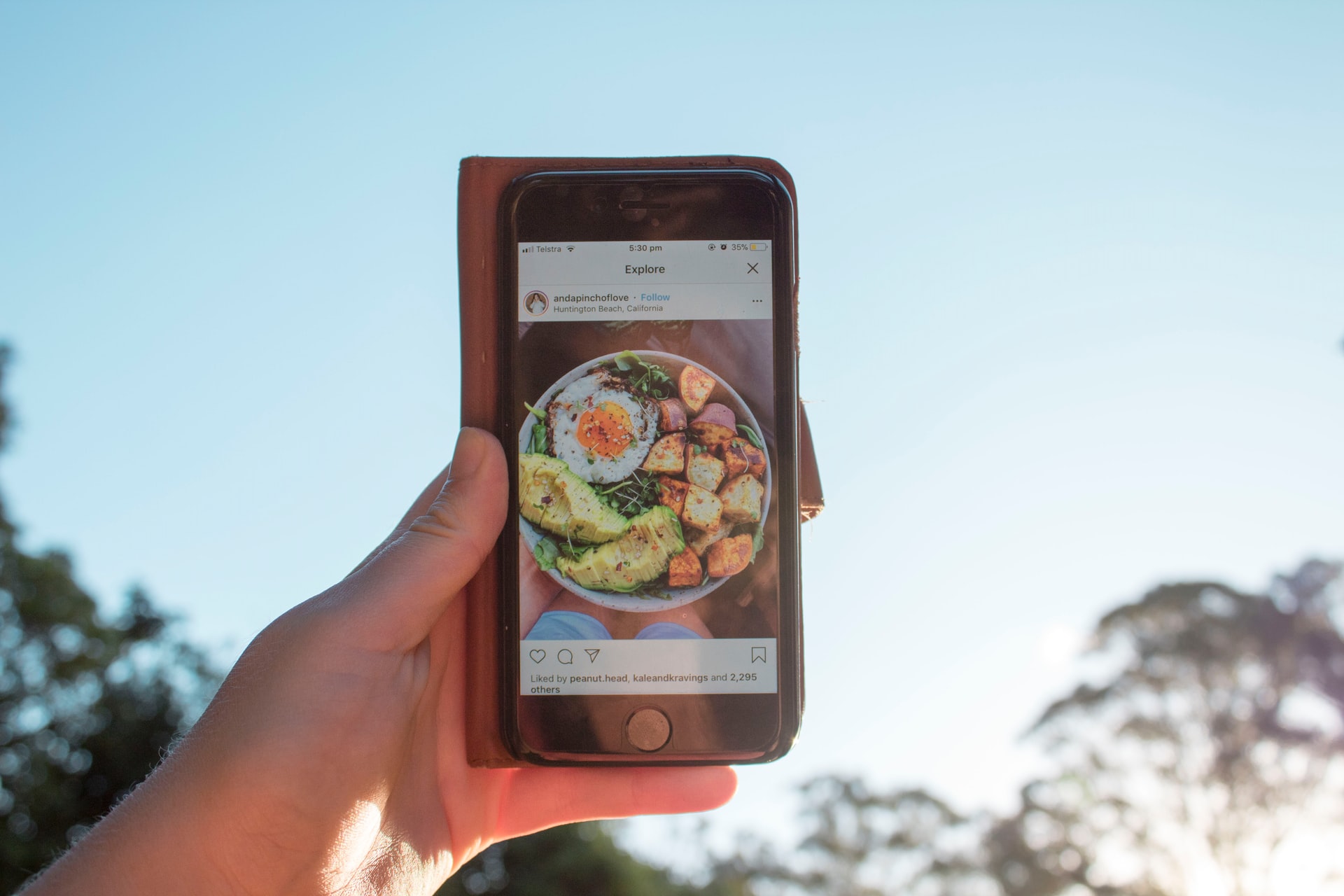 Have you ever posted on your Instagram page, only to wish you had written something else or tagged your location? Or maybe you forgot a hashtag or two? We've all been there. It's never too late to add a few touch-ups to your posts to improve your Instagram content and boost your marketing.
In this blog, we'll give you an overview of how to edit an Instagram post after you've published it, to help you fix any mishaps. Let's jump right in.
Why Would You Want To Edit An Instagram Post?
You want your followers to think you're perfect, right? Maybe it was late or maybe you were distracted, but whatever the reason, you now regret what you posted. Well, you're certainly not alone! Here are the top three reasons why you might want to edit your Instagram posts.
Improve Instagram Marketing
If you want to improve your Instagram Marketing, you may want to consider targeting people in a specific city. You can then use geographical hashtags and locations in your posts to draw attention to your local business. If you're a restaurant owner, for example, localization is super important. Going back and adding geographical hashtags and locations to your posts will help attract more nearby Instagram users who could become customers.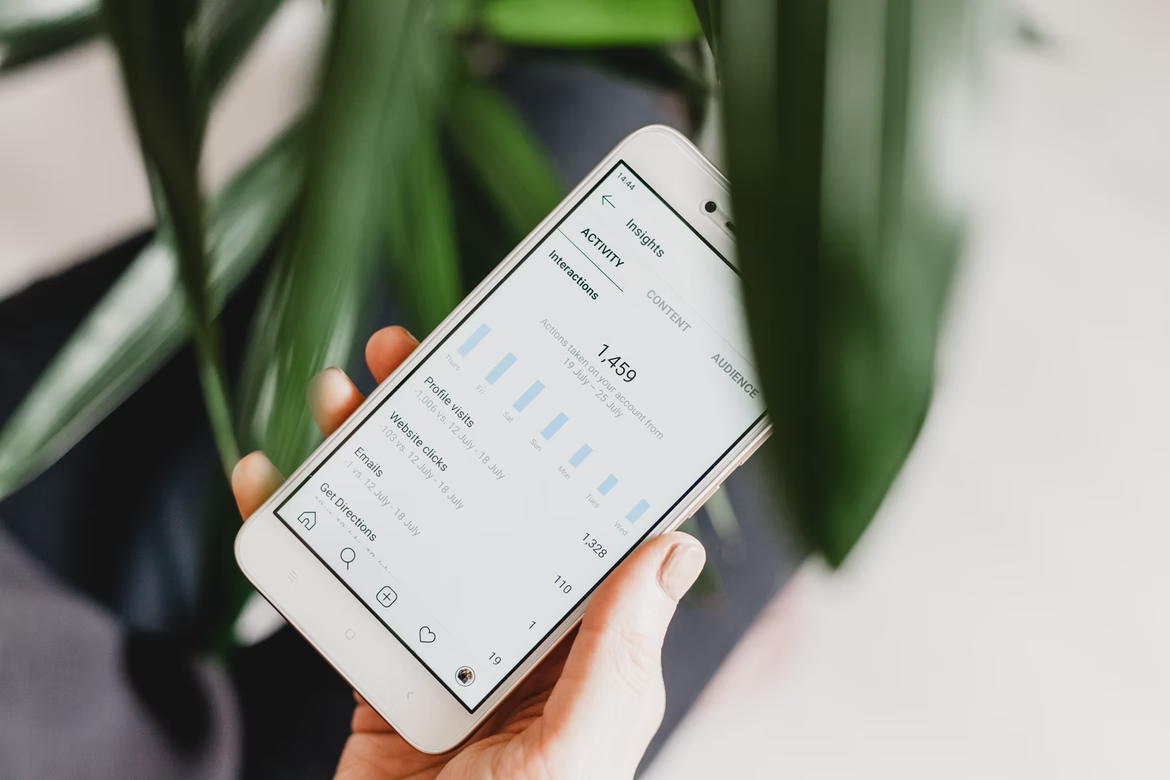 Correcting Typos
One of the best bits of editing advice in any industry is to double-check and proofread any single pixel. Yes, you heard us right! Read your content and read it again until you're 100% sure it's right! If you do this, you'll save yourself the stress and hassle of having to repost everything or go back and change things.
Keep in mind that if you're an influencer or a business, creating content for the web is one of the biggest parts of your job. As a result, everything you put out there online should be as perfect and professional as possible. Having posts without errors gives credibility to your brand and makes you look flawless at what you're doing. Take your time to reflect on your posts and the text that accompanies them. And if you need to, go back in and edit your captions to improve them!
Improving Old Content
Over time, social media audiences and algorithms change. This is one of the reasons why editing is a great way to improve old Instagram posts. For instance, you could try adding or removing certain hashtags or making the caption more punchy. Either way, it's always good to look back every now and then and think "what can I do to make this look and sound better?" If you believe that you can improve an old Instagram post by adding a new caption, give it a try!
However, bear in mind that you can't edit images after they've been uploaded (more on this later). You should therefore make your visuals as compelling as possible the first time around. If in doubt, try Simplified's IG design tools to create eye-catching graphics for your Instagram feed.
How To Edit Posts On Instagram?
Editing posts on Instagram is super simple, so let's walk you through the steps:
Find the Instagram post that you want to edit.
After this, find the three dots in the right corner of your screen and click on them.
You will see a drop-down menu and you then need to click on "Edit".
Choose one of the 5 items that you are allowed to edit – learn what these are in the next section.
Click the tick if you're an Android user or "Done" if you're an iOS user to complete.
What Can You Edit On An Instagram Post After It's Been Published?
A mentioned above, there are a few things that you can edit on Instagram after uploading a post, so let's explore what these are in more depth.
1. Caption
If for any reason you want to change or edit your caption, Instagram's got your back. You don't have to worry about deleting and reposting your content because you can simply change what's already there. If you need a new caption, and you've hit the infamous writer's block, we've got a solution for you. Simplified's quote generator can do the heavy lifting for you and save you some stress by providing you with inspirational quotes to use!
2. Location (top left)
If you want to add a location to your post at another point, after publishing, Instagram will allow that without any worries. As mentioned earlier, this is a great option for local businesses that want to improve their footfall.
3. Hashtags
Hashtags are an important aspect of your Instagram marketing campaign, so be mindful to include the right number of them with the correct words. However, we understand that this could be a tedious task if you post content on a daily basis. That's why we've created a tool that can do this for you. Simplified's hashtag generator will provide you with the best hashtags you can think of in seconds, saving you time and effort, and improving your marketing strategy!
4. Tagged People (bottom left)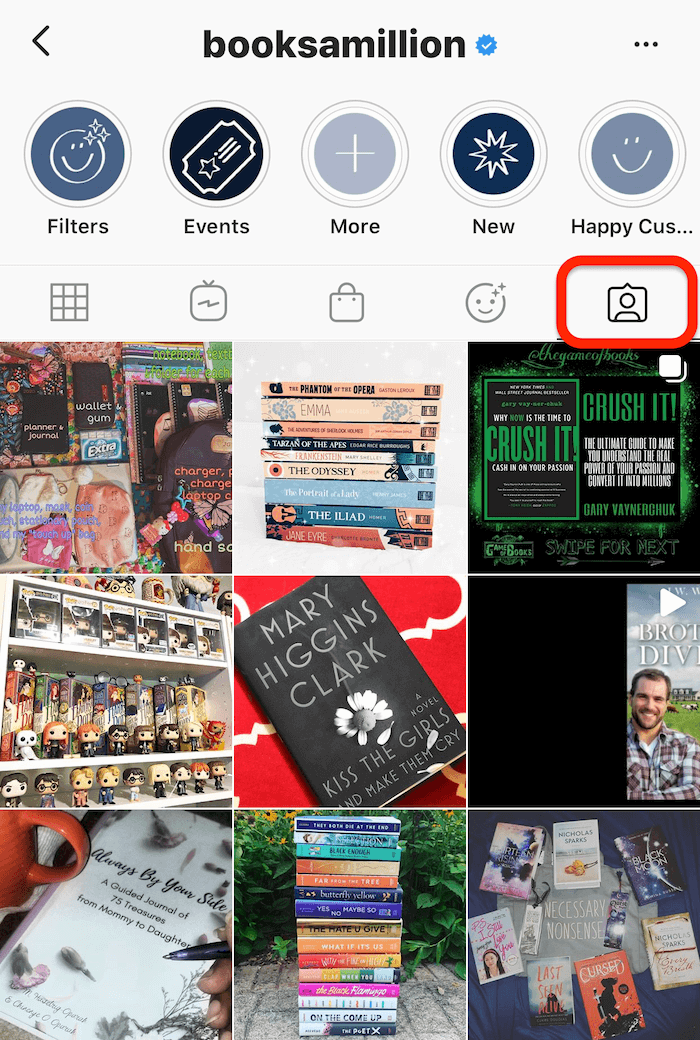 In case you happen to miss tagging somebody in a post, you can always come back to that video or image and edit your old content later. Tagging is important because whenever you tag an account, they will receive a separate notification, which allows you to stand out against all other notifications and ensure that the tagged account sees your content. The second reason for tagging separate accounts is that when this happens, the content is stored on a separate tab on their IG account.
5. Instagram Alt Text (bottom right)
If you're not familiar with "Alt Text", don't worry. It's simply a short line of text that describes your photos for people with visual impairments. If you'd like to make your posts more accessible, go back and add alt text to improve them.
What Can't You Edit On An Instagram Post After It's Been Published?
Now for the bad news… Although you can edit a certain amount of things on Instagram, there are still limits to what you can do. Here are two of the edits you won't be able to make after upload.
1. Pictures After They Are Posted
Sadly, Instagram doesn't support any features that will allow you to edit an old Instagram post. So if you chose the wrong filter or for some reason you need to adjust your image, that's just too bad.
If this is the case for you, there's only one way out. Your best shot is to delete your post, make the adjustments you want, and then re-upload it. Just remember to copy your text and hashtags before deleting your IG posts because otherwise, you'll lose all of your work!
2. Adding Images To An Existing Post
Yes, you read that right. Unfortunately, Instagram doesn't allow you to add new photos to an old post. If you missed an important image in your latest carousel post, then the only thing left to do is to re-post your content with the correct number of images! And the same goes for video content too. But please, double-check everything before you click delete to avoid removing posts you want to keep!
Tips & Frequently Asked Questions
Double Check Your Images and Captions
Before sharing content on IG, make sure that you double-check any image, filter, and frame you have. You can explore different filters and crop the image more than once, but do not rush. Since you can't edit images after uploading them, take your time and think through what you're doing.
Keep in mind that your Instagram uploads reflect back on you and your business, so you don't want content full of mistakes. Taking your time to proofread and review everything will reduce the risk of having to go back and improve old Instagram posts.
The More, The Better
To begin with, if you're a business owner and you're running a promotion, using more images will tell a better story. In addition to this, by uploading more than one image, the spamming factor is minimized because you're not posting image after image focusing on the same topic. In fact, you're putting them together in one targeted post with a suitable caption and hashtags.
Don't Click The Space Button After A Period
If you click the space bar after a period, you may end up with some weird formatting in your caption. So when you're done with your text and you want to have a line break, click on "Enter". Then you can type a symbol such as a dash or a period. After this symbol, you can click "Enter" again and type your next paragraph with an aesthetic line break between the two. If you're still unsure, you can use Simplified's quote generator to can make all of this way easier!
How Do Spaces Work?
Adding spaces to IG posts can be challenging. If you don't do it, especially with longer posts, your text may look like a mess. Imagine if you wrote that brilliant post with captivating words, with the right number of emojis, and perfect hashtags. You share it and it just comes out as a big jumble of words that are hard to read because it lacks formatting. So, keep your spacing strong to ensure compelling text. If you've forgotten to do this before, you should probably go back and improve your old Instagram post.
Should You Change Hashtags After You've Already Posted?
Hashtags are super important for businesses and influencers. For example, you can use key hashtags to promote a service or a product. In addition to this, hashtags can help consumers and users find the content they need best or target specific audiences. If you're new to this, using hashtags smartly can help you gain more followers based on their interests. If you do decide to edit posts on Instagram and add some amazing hashtags, simply follow the steps we listed above.
Final Thoughts…
In recent years, Instagram has become a huge social media platform for businesses and individuals to share their photos and videos with the world. In this blog, you read about the steps you need to take to edit an Instagram post, as well as some of the limits the platform sets for you. While it's easy enough to post content and even edit captions and hashtags, altering images is a different story. That's why it's so important to take your time and double-check everything before you upload it.
If you're ready to post on the platform or you want to improve your old Instagram posts, why not try Simplified? The all-in-one design and AI copywriting platform can help you with everything from editing an Instagram post to upping your Instagram marketing game, and more! Sign up now and unleash your inner marketing guru!
One Free app to design, collaborate, and scale your work – try Simplified today.