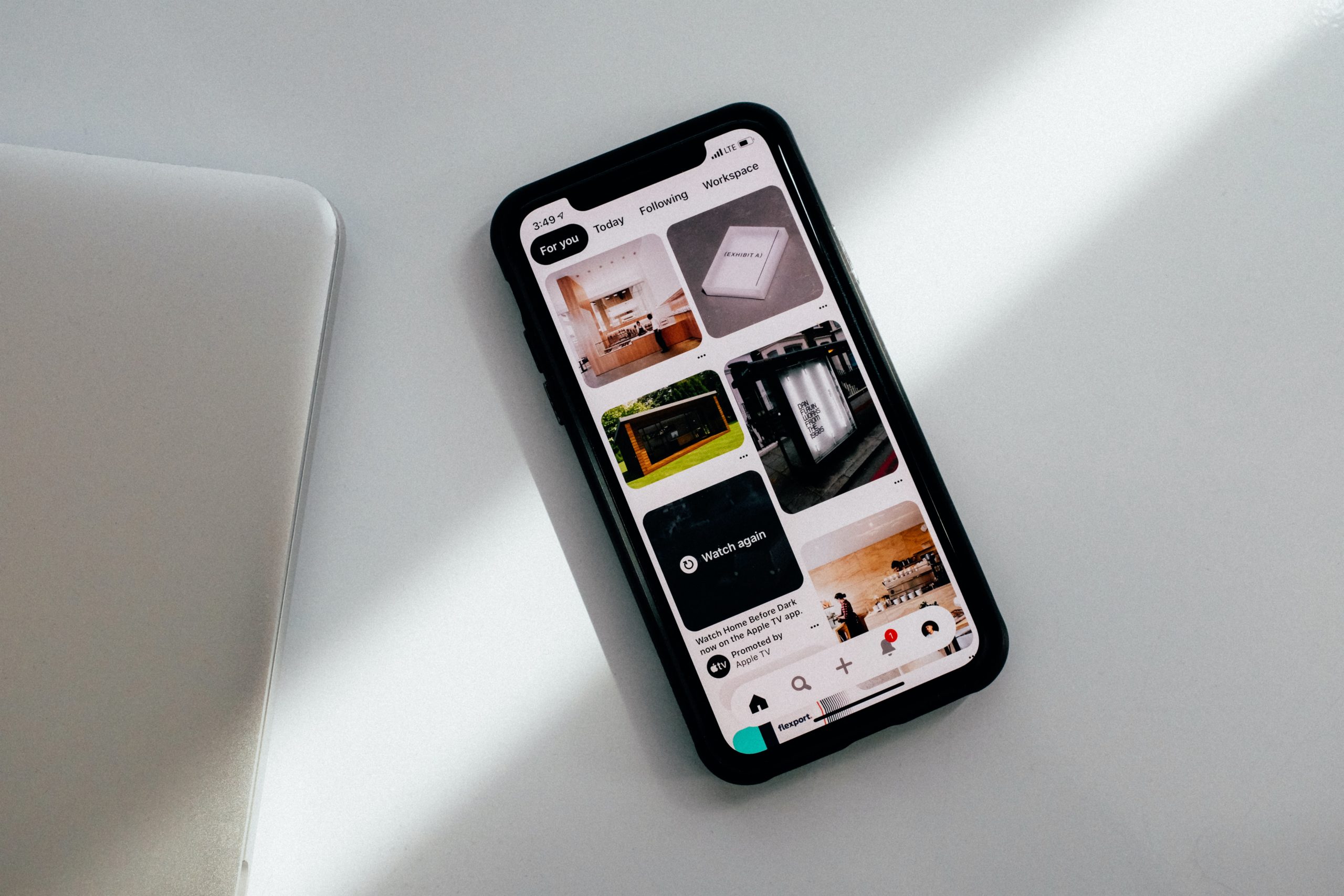 We've all rushed to Pinterest when we needed inspiration for home decor, clothes, or DIY. Only to end up scrolling for hours, captivated by the beautiful ideas pinned by the many users of the app. 
We've all created boards, saved pins for later, discovered new brands, and made a purchase.The platform has never failed to inspire us.However, it's more than a portal of ideas; it's a powerful visual marketing tool that brands, creators, bloggers, and digital marketers use to reach newer audiences. 
While most businesses keep their marketing efforts centered on Instagram, Facebook, and Twitter, many realize the untapped potential of Pinterest for Business.
With 431 million users per month, Pinterest is a growing Social Media Marketing platform with an audience that's eager to try new things, save ideas and make their next purchase. 
If you aren't here yet, your brand is missing a LOT of new users!In this guide, we will share Pinterest strategies for business, get you started with the platform, help you build a community of subscribers & paying customers. Hop on. We are getting started now!
How to use Pinterest for Business?
97% of users look for unbranded content meaning that the audience on the platform is open-minded and ready to see what your brand has to offer. This allows small businesses and new creators to share their content without being overshadowed by existing competition.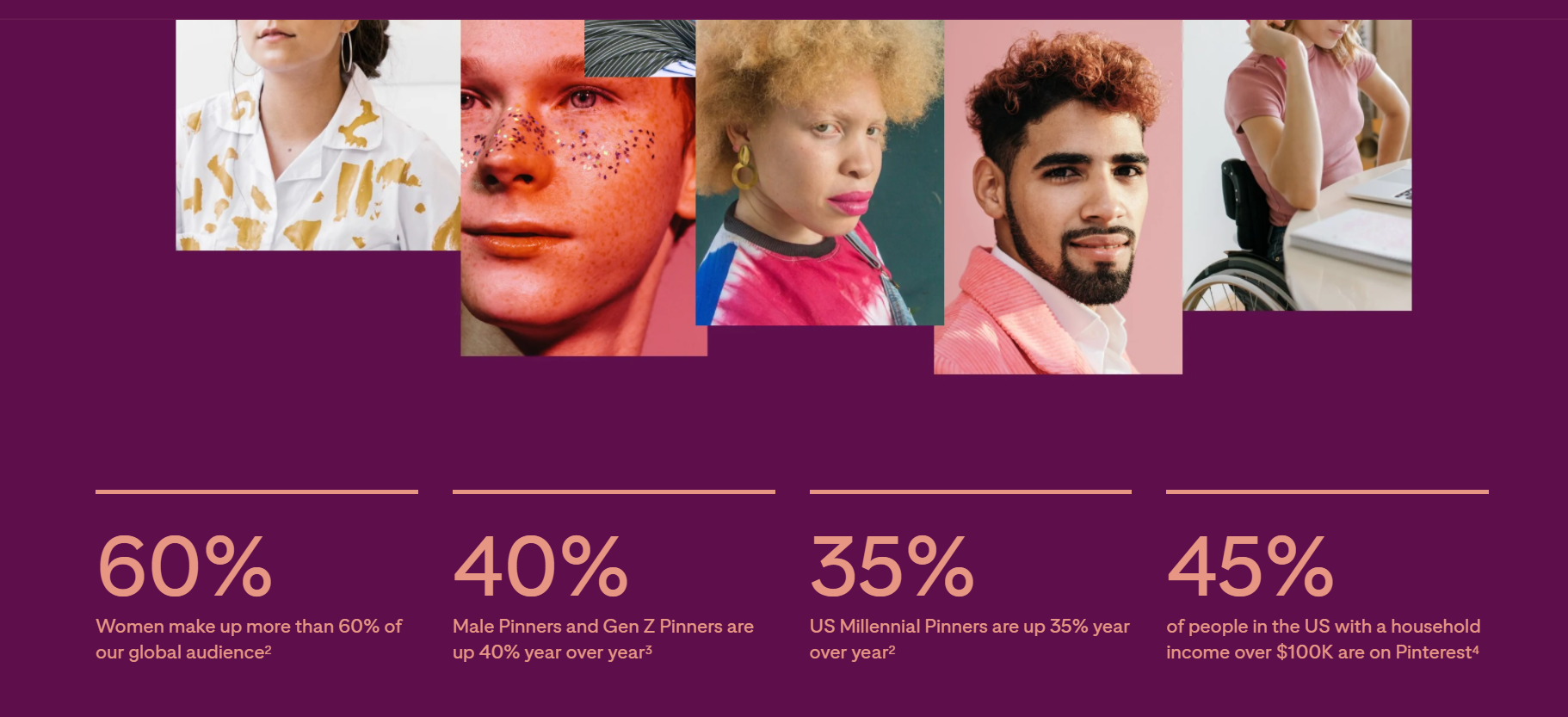 The first step in your Pinterest marketing strategy is to create a business account. Like Instagram and Facebook, Pinterest also has a business account and a personal one. Make sure to keep the two separate and to use the Business account(only) for your brand.
Now, the second step is to identify the content on your website or brand page that can be turned into a pin. 
Believe us when we say that all your website content- products, services, freebies, courses literally all CTAs can be turned into a 'Pin' to drive traffic to your site. The idea is to keep it simple, legible, and descriptive, such that your audience knows exactly what they will find when they click on it.
8 Simple (but long term) Marketing Strategies To Build Your Brand Presence On Pinterest 
1. Set realistic goals
Ideate and understand what you want to achieve with your marketing efforts on Pinterest? Do you want to grow your blog subscribers, get more brand visibility or drive more traffic to your sales page? Whatever your end goal, starting small and setting realistic goals can help you reach your target more efficiently.
Pinterest is vast, and it's easy to lose your content if you're not connecting with the right people. To reach your target group, start by identifying your ideal Pinners: what their interests are, what makes them happy or what makes them click, and see how your brand can meet their needs. \
/
Simplified Tip: Startings are usually overwhelming- with so many possibilities, it's easy to get caught up in the creative process. Our recommendation? Repurpose what you have and make it better. Once you're in the groove, it will get easier to create new content. 
2. Optimize your Pinterest profile
Who are you? What do you sell? What's your niche? 
When people look at your profile, they should instantly understand your brand and what they can expect from you.
Here are simple ways to create impact with your Pinterest for Business account:
When setting up your business account, choose the correct categories to describe yourself/your brand. Some of the most popular ones are: travel, health, DIY, beauty & wellness
Add a simple logo as your profile photo, and make sure it's following the Pinterest size guidelines.
 Add a cover photo that conveys your brand personality.
Add a website URL and a description of the services your brand offers.
Create a few well-thought and organized boards 
Benefit cosmetics does it well. They have a simple logo, a great description, a cover photo with their new release, and well-organized boards.
Not to miss how all of their creatives, stay true to their brand identity with consistency in color and font.
Create your very own custom Pinterest Brand Kit using Simplified.
Simplified Tip: When creating boards, add Pins from your brand and also other brands that inspire you. That way, your audience will perceive you as someone who's genuinely interested in building a community rather than hard-selling products. Use the 70-30 rule: 70% of your content + 30% of other brands. 
3. Create stunning visual content always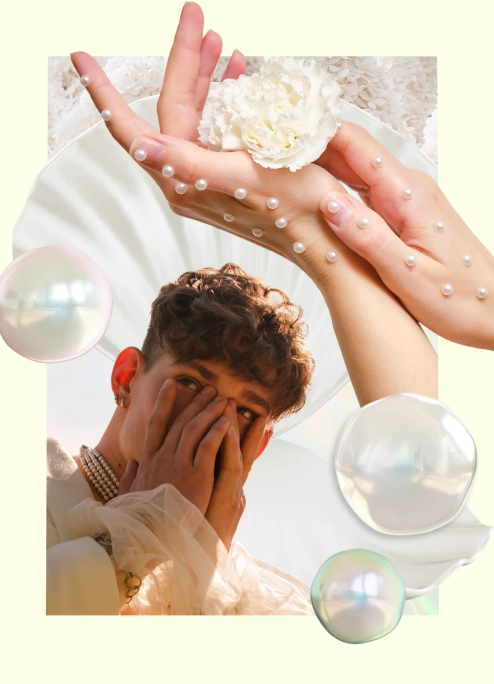 This might sound like an obvious one, but it goes deeper. Remember how we mentioned that your Pinterest marketing strategy needs to align with the audience you're catering to or want to capture. The same goes for the content visuals they prefer: is it videos, infographics, text & images, or just beautiful lifestyle photos. On Pinterest, you can do it all!
Experiment with stunning imagery, instructional infographics, and 30-90secs videos using colors that pop and complement the mood you're going for. Always post Hi-res content; anything mediocre will not work on the platform. Here are a few foolproof ways to ensure your Pinterest strategy is always on point:
Use vertical pins(1000x1500px) as most Pinterest users use the app on their phones. Maintain a 2:3 aspect ratio in all your creatives to avoid cropping on different devices and formats.
Pin images and videos that show your product in action so users can envision using them in their lives too
Use branded images without people or faces as they tend to get more re-pins. Include your brand logo and add relevant URLs in the description so people can find you easily
Create educational content like infographics, resources, and tutorials, as 85% of users say they come to Pinterest to learn
Ensure your URLs are not broken
Add text overlay to keep your messaging strong
4. Know when to post on Pinterest
Timing is of the essence on Pinterest. Knowing when to post can make a huge difference to boost your Pinterest marketing strategy. Unlike fast-paced platforms like Instagram and Facebook- Pinterest offers a longer shelf life to your visual content. Which is great, right?If you really want to nail your strategy and grab the most attention, aim for seasonal, festive, or trending content. Think Christmas, Halloween, Spring-Summer, Fall, and connect it to your brand. From DIY, decor, recipes, and apparel, the Pinterest world is your oyster. With all of this, the key is to plan ahead!
Many Pinners start searching and engaging with seasonal or festive content months before the holiday or event. So knowing when to post your content, can take your engagement to the next level!
5. Add keywords to your pins
Keywords help your content climb and organically reach your target audience's search page. It's one of the best ways to capture your audience and sell on Pinterest without spending money.
Pinterest is a visual search engine, so make sure to add keywords to your bio, profile, titles, Pin descriptions, and even the image Alt Text.  
Google Keyword Planner, SemRush, and Moz Keyword Explorer are some popular keyword research tools that you can use to find keywords for Pinterest. 
Create more Rich Pins to boost organic traffic to your website and increase your visibility. The best part about Rich Pins is that it's a free product from Pinterest that syncs with your website to provide maximum value & information to your Pin. If anything changes on your website, the Rich Pin is auto-updated, so your content is always fresh.
5. Add hashtags to your content
Hashtags are not limited to Instagram and Twitter only; they are also used widely on Pinterest. The infamous '#' helps you reach your target audience organically, making it an effective add-on to your existing content strategy. 
Including trending Pinterest hashtags to your pins, boards, and Pinterest ads will make your content search-friendly and help you gain more visibility.
Use Simplified Hashtag generator to find unique and relevant Pinterest hashtags for your business. 
6. Engage with other brands
Follow and engage with other Pinterest users that you either find interesting, wish to collaborate with, or feel like they would find the same values in your brand. The best way to establish trust and transparency is to humanize your brand and make meaningful personal relationships with other users. Although recognized as a marketing tactic, this should be done sincerely to build connections and a strong community of people who love what you do. 
Here are some ways to engage with your audience meaningfully:
Show similar interest: Re-pin, comment, and share the content your followers are sharing and is relevant to your business.
Involve them: Establish yourself as an expert in your niche by sharing unique tips, uncommon and fresh advice, plus creating educational posts. Always aim to make the lives of your followers/TG easier or better. This could be with or without your product. You can also engage them via giveaways and contests.
Make them feel special: A new follower can always brighten the day of even the most popular influencer. So make sure to research and follow users who either appreciate the type of content you create, show interest in your competitor's content, or are related to your niche. 
Talk to them: Make sure to respond to their comments and messages on your pins or profile as soon as possible. 
7. Cross-Promote your Pinterest profile
Interlinking and promoting your profile on other social media platforms can help your loyal following find you on Pinterest. Here's how you can do that:
If you have an active weekly newsletter, you can introduce your Pinterest profile to your subscribers or simply add the Pinterest icon with other handles at the bottom.
Link your Pinterest feed to your brand's website
Add the Pinterest link to your email signature, among other handles.
Cross-promote your content or create specific content that users click to reach your Pinterest profile.
Another amazing way to increase your overall subscribers and followers is to encourage users to pin your site's content using the Pinterest save buttons. Here's how you can build a save button for your website. 
8. Track your performance using Pinterest Analytics
Metrics of your overall profile growth 
The number of people loving or relating to your content. It shows insights about saved content and re-pins
Content interaction via different devices like phones, laptops, tablets, etc. This can help you design your content in a way it's optimized for each device.
Data about your most loved Pins
A must-have free Pinterest marketing tool for your business: Simplified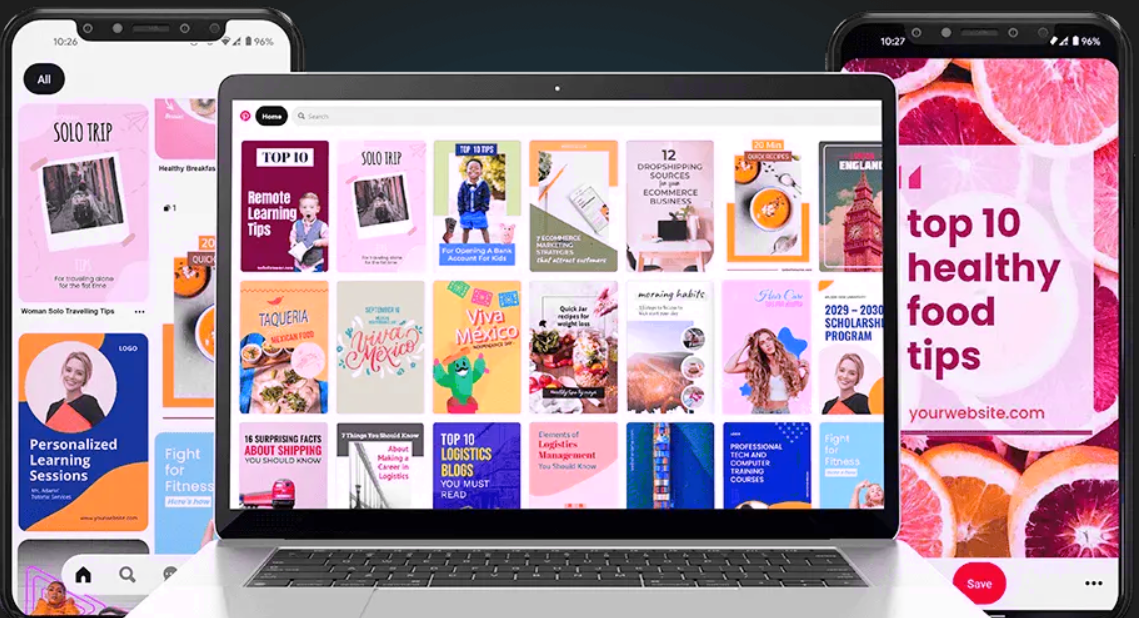 Now that you know all about starting your Pinterest for Business account, you need a tool that can help you do it all. Simplified is an all-in-one Social Media Marketing tool with advanced features like design, editing, AI writer, and content scheduler that can help with all your Pinterest Marketing needs.
Here's how:
Design using one-click features: Need stunning designs for your Pinterest board and pins? Whether it's Pinterest video pins, carousel, or image pins- Simplified has got you! From professional pre-made design templates, access to a huge library of stock audio/video/images, background remover, one-click animations, and so much more- designing can't get simpler than this.   
Write gripping content using an AI copywriter: No more writer's block! Create gripping on-image content, descriptions, profile intro, and so much more using the AI copywriter by Simplified.
Schedule posts using Simplified's Content Calendar: Gone are the days of posting every day by the clock. Use the Pinterest Content calendar to plan your content and always stay ahead of trends! Try the Content Calendar for free!
Collaborate with your team: Whether it's designing creatives, scheduling, or writing, Simplified makes it easy for team members to work together seamlessly. Work on the same file, comment in real-time, and even edit access restrictions- it's all in your control.
Create  Pin-Worthy Designs For Pinterest
Create pin-worthy templates, graphics, quotes, and typography. Edit and stylize your Pinterest layouts with Simplified's colorful, unlimited, and free design tools.