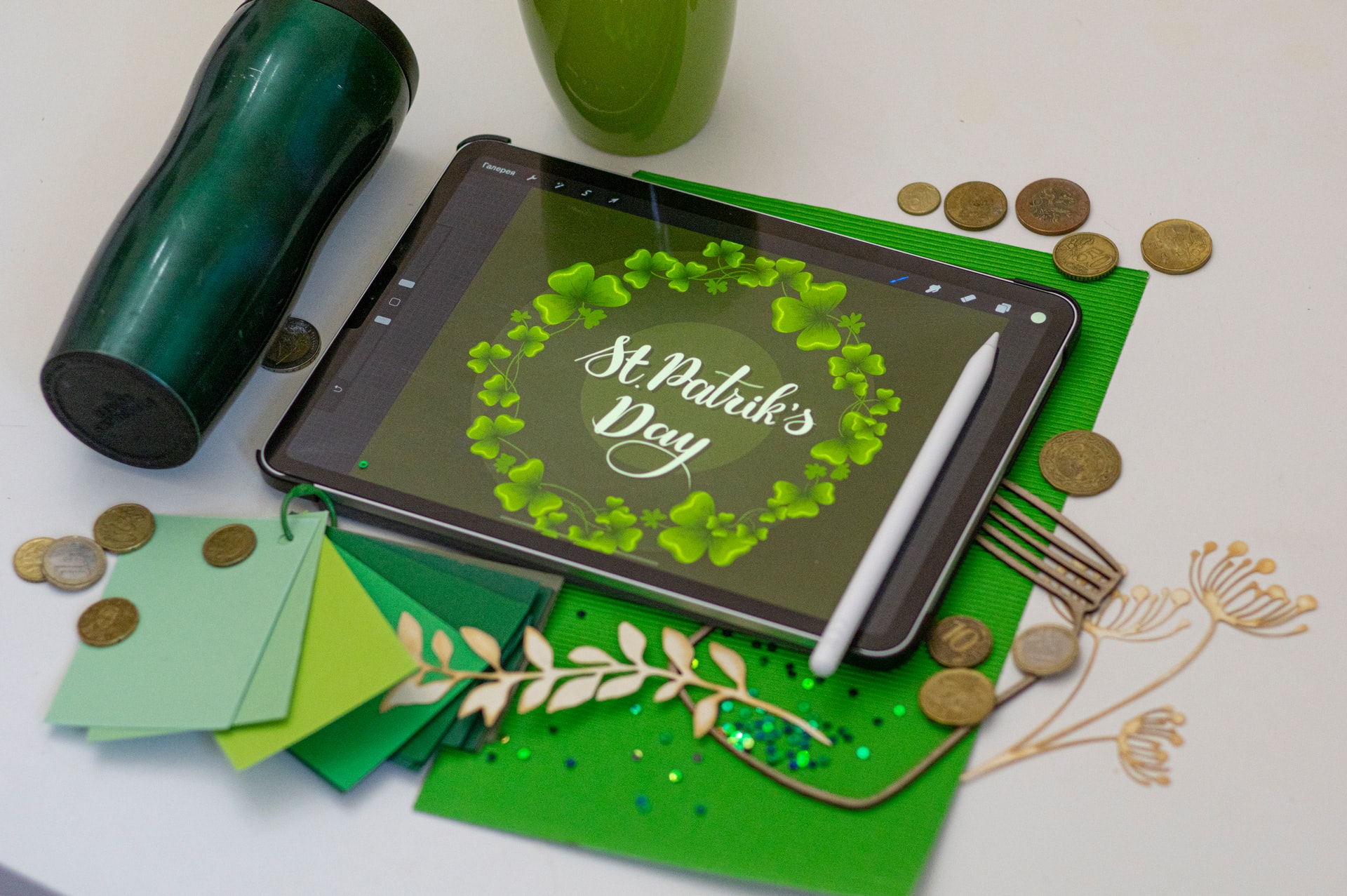 St. Patrick's Day is just around the corner and it's time to show some love for the land of shamrocks. People from around the world are dressed up in green, celebrating with friends, family, food, and a pint of beer. Just like any great celebration, this is a great time to showcase your small business or young brand to your target audience with the right strategy!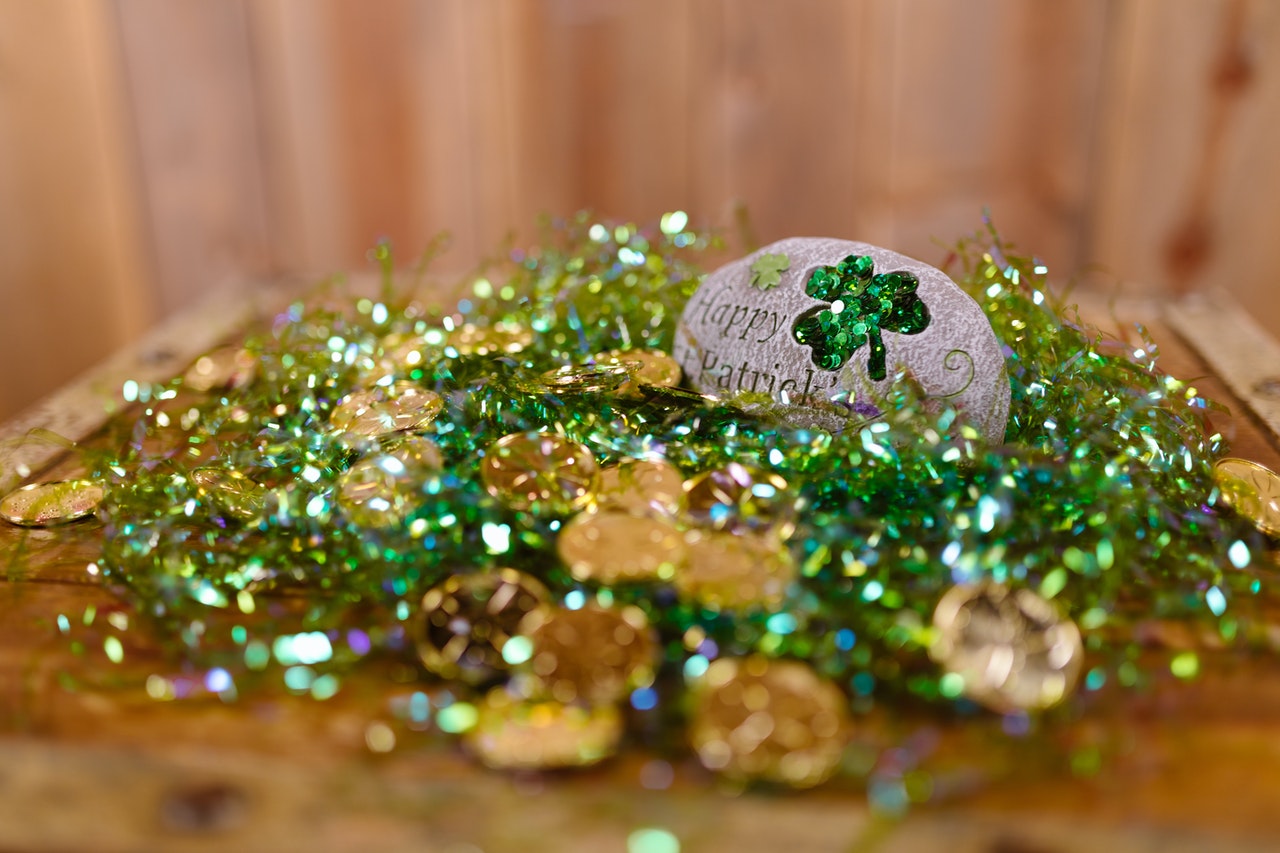 It is an especially lucky time for retail services and shops as many people are shopping around to find something cool and special for the occasion. In this blog, we have compiled some of the best St. Patrick's marketing ideas to help you make the most of the holiday.
Related: What is Brand Identity?
Here are the best St. Patrick's Day marketing ideas to grow your business
1. Be mindful of Irish culture
Let's begin by reminding you that March 17th is a Catholic holiday that originally began as the feast day of St. Patrick's. As it has expanded across the world, it has popularly become a secular celebration of Irish culture in general, involving public parades, parties, and wearing the color green.
Though it is a cheerful occasion to indulge in revelry and laugh at puns— it is important that you be mindful of the holiday's origins and how it can have different connotations for different people.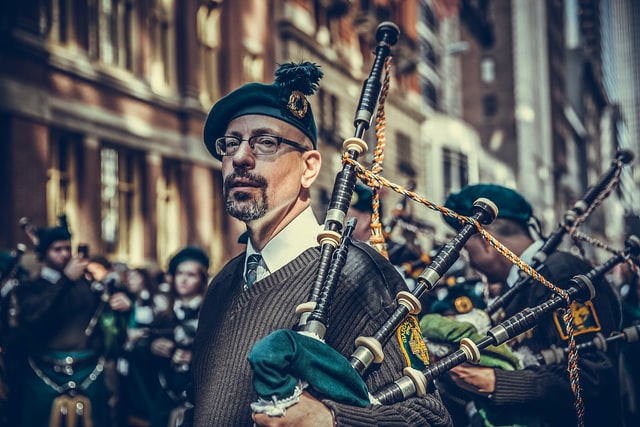 Before you craft an exciting St. Patrick's Day campaign, it is best to stick to the Irish theme for the broadest appeal. Again, be mindful and avoid using Irish stereotypes that can have negative implications.
2. Dress up your store in green
Green is the color of every St. Patrick's Day marketing campaign. Not only is green a symbolic color for Irish culture, but it signifies wealth and prosperity according to color psychology.
Try bold new signage for your store with your brand logo in green. Consider painting the door or windows for the occasion. For retail stores, showcase your green products in the front. Many people are looking to purchase green accessories, clothes, and gifts for friends.
If you have an online store, change the look of the homepage and social media pages. Highlight your brand aesthetics with elegant font styles and colorful patterns. Even if green is not a part of brand identity, you can incorporate the color creatively in a few design elements. Align this change with a special St. Patrick's Day marketing event, workshop, or sale. Show your greens on social media as well with some catchy slogans!
3. Create a new inventory for St. Patrick's Day
This may not be possible for every business but if you have the budget and time, an exclusive inventory can do wonders. We do not imply that you completely transform your entire business but try to create something innovative or eye-catching that your fellow Irish culture enthusiast can appreciate. Incorporating the green theme or subtle elements of Irish culture is not so difficult and in fact, can be really fun.
For example, if you own a fashion brand, launch a line-up of green T-shirts, caps, or hoodies with quirky St. Patrick's Day marketing slogans. And a leprechaun for luck!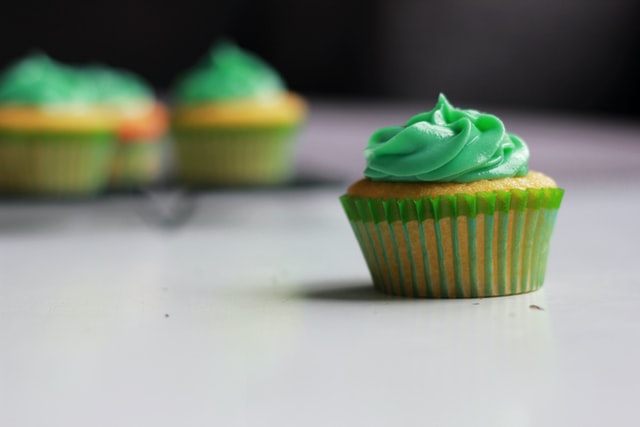 If you own a restaurant, create a special menu for St. Patrick's Day. You may take inspiration from some classic Irish recipes. How about a special version of the Irish stew? Or if you are a baker, the Tiramisu with some Irish liquor can be quite a hot sell.
4. St. Patrick's Day marketing campaign for social media
We all know the value of social media for brand awareness. Instagram, Facebook, and Twitter are best to get customer engagement with good content. Creating a strong St. Patrick's Day marketing campaign can get a wider audience for your brand.
Is there something new brewing in your catalog for St. Patrick's Day? Design a campaign around it and spread the word. Create a shareable Pinterest board with Irish theme decorations and recipes. This will attract people looking for holiday ideas and you can promote your brand name or products. Start a hashtag campaign aligning with the celebratory theme. For example- you can ask your followers to post their favorite thing about St. Patrick's Day with your hashtag. This can help you get user-generated content that is relatable to the audience as well. You can also connect with social media influencers to promote your campaign or your bestsellers.
Related: Paid vs Organic Social: Everything You Need To Know
5. Collaborate with other brands and organize an event
St. Patrick's Day is all about celebration and gathering. If you have been considering having an event for brand awareness, this is an opportune moment. Whether you host an in-store or a virtual event, people will join in to have fun and meet new people. Conduct an Instagram Live to engage with your audience for the occasion or a Twitter storm for the launch of a new product.
You can host a party by collaborating with other small businesses in your community or city. You can also be a part of an event in your neighborhood and expand your network. Throw in lots of green decorations with hats and props to add to the festive atmosphere. Adding a charming photo booth can help in promoting your brand as many people will want to take pictures and post them on social media.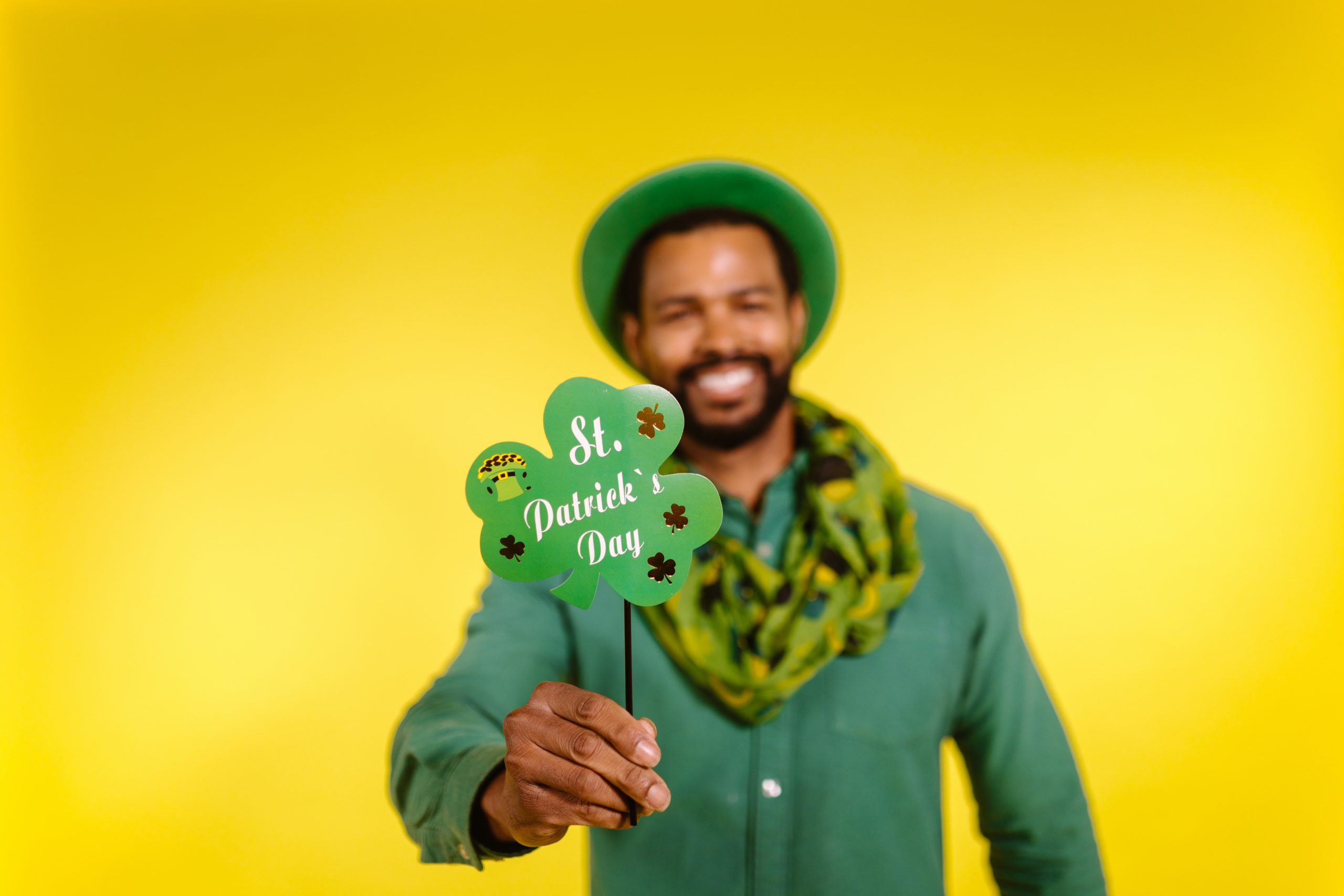 Related: Creative Branding Trends Of 2022
6. A lucky draw or giveaway for customers
This is the time for Lady Luck to shine. Your customers will love to participate in a lucky draw or a giveaway this month. The classic giveaway campaign can bring a lot of good attention to your brand. Attract your target audience with the promise of rewards.
But if you have the budget, you may take this to the next level. Instead of one winner, make all your followers feel lucky on this day. Offer some free goodies to your new subscribers or customers. You could offer a virtual reward— a recipe book or an educative booklet related to your industry. Invest in some merchandise that your valued customers can get along with a purchase on this special occasion. If that's too expensive, make some handmade cards or bookmarks. In the long run, these small gifts will result in customer loyalty and create brand trust.
Related: 13 WhatsApp Status Tricks That Will Help Your Marketing Campaign
7. Post inspiring and educational content
As we mentioned earlier, St. Patrick's Day is not just about fun and games but about the history and culture of Ireland. People are looking to know more about the event and the best ways to celebrate it in 2022. Give them the content that they can use on this special occasion.
Creating relevant content can help tremendously in your St. Patrick's Day marketing. Post inspirational quotes and facts about Ireland that your audience can share. You can also organize a fun quiz with your audience to test their knowledge about Irish cultures such as Irish food, beverages, and landmarks.
How to use Simplified for St. Patrick's Day Marketing
If you are looking for an all-in-one design tool to help you create posters, banners, and a ton of amazing content— Simplified has you covered!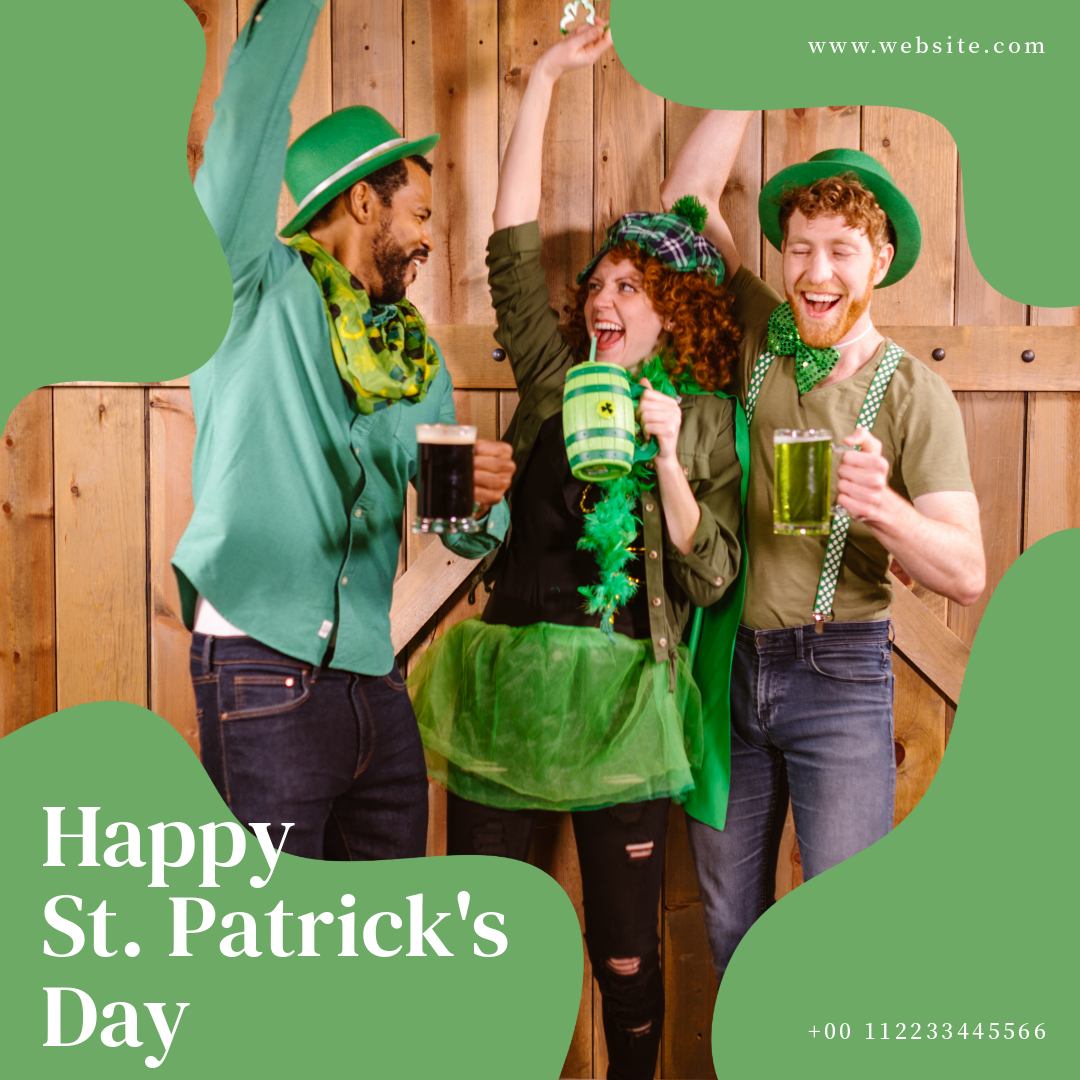 This amazing tool is almost like magic with the ease of usage and the plethora of creative media options you get. Get started with the coolest St. Patrick's Day marketing templates and edit them according to your brand. Whether you are organizing a sale or an in-store event, you can design stunning posters to print out in high quality. You can also format social media posts for Instagram, Facebook, and Twitter with the correct dimensions in just a few clicks.
Create designs with the latest font trends that align with your brand. Add photos and gifs related to the theme and of course, don't forget the color green!
Explore Simplified today with their free forever plan and get ready for the fun!
One Free app to design, collaborate, and scale your work – try Simplified today