As artists, it's not uncommon to feel quite out of place when our talent seems inadequate to help people in crises. But with efforts in the right direction, anything is possible – even powerful change. Graphic designers have an opportunity to make a real difference in the world around them. Moreover, with the emphasis on social change now more than ever, we are in desperate need of such creative professionals.
As we progress towards a revolutionary digital era with the advent of Metaverse, Web3, NFTs and more, the role of graphic design becomes all the more important. Can design change the world as we see it? Yes! Absolutely.
Great designs are those that help create a better life for people and bring us, humans, in tandem with modern information & technology. Some examples include creating infographics and resource tools for protests or designing signs for the homeless.
In this blog, we will take you through some more awesome ways to start making a difference today. Let's get designing!
Ways You Can Make A Difference
Behind the success of any powerful social movement is the determination and passion of people with a collective vision. Who doesn't remember Greta Thunberg's iconic placard? With the very magic of creative professionals like artists and visual designers, it ended up becoming the face of the climate change revolution.
Here are different ways your designs can contribute towards change:
Sustainable Designs in 2023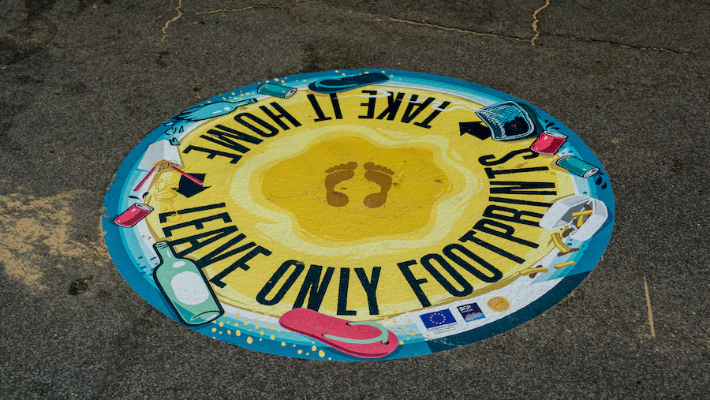 Designers are responsible for minimizing their ecological footprint and making less wasteful decisions. How can graphic design change the world towards sustainability?
Most designs are now on digital platforms. NFTs and blockchain technology, are often blamed for their unsustainability and their harmful effects on the environment. Designers must make conscious choices that contribute to the betterment of the earth.
Other ways you could help in sustainability:
Infographics: As a skincare brand, educating people about what 'cruelty-free/vegan products' mean
Campaign posters: Working with freelance graphic designers for a grassroots political campaign (we love what AOC did with her posters)
Merch: As a clothing brand, designing merchandise to raise money for funding local non-profits
Designs That Are Accessible
Graphic designers could play a pivotal role in increasing inclusivity in society with modern technology. Designing while keeping accessibility in mind is important. There isn't enough digital content available for those with special needs. If we fail to cater to this fraction of society, we prevent them from accessing the content that could help them.
Simplified lets you add custom fonts that are easy to read and comprehend by those with special needs. You can also find royalty-free stock images that promote inclusivity. As designers in the new age, it's important to create templates and brand kits that are more special-needs-friendly.
Related: The 10 Best AI Graphic Design Tools You Need To Know About
Designs Promote Individuality & Uniqueness
Can graphic design change the world that now embraces individuality? In a world where we believe in 'you do you' and encourage people to be their true versions, art is a way of expression.
Whether you identify as a non-binary person or a person of colour, the perfect way to express yourself and what you stand for is through your designs. Whether it's through color palettes, typography or images, you must have your own unique identity and personality.
Be innovative and creative with designs, for uniqueness will make a difference. With Simplified, you can create your personal brand kits, add custom fonts, and use existing templates to create unique designs that speak for you. You can literally turn your thoughts into reality and directly post them on socials from Simplified.
Designs That Revive Cultures & History
As we move forward with the digital era, it's also important for us to be in touch with who we are, our culture and our history. Because it's a culture that brings people and communities together.
With newer technologies and modes of communication, people are becoming more distant and the sense of a community is beginning to fade. Design can help people resonate and connect with each other.
Graphic design has the ability to emphasize deeper cultural meanings and strengthen mutual understanding amongst people & nations.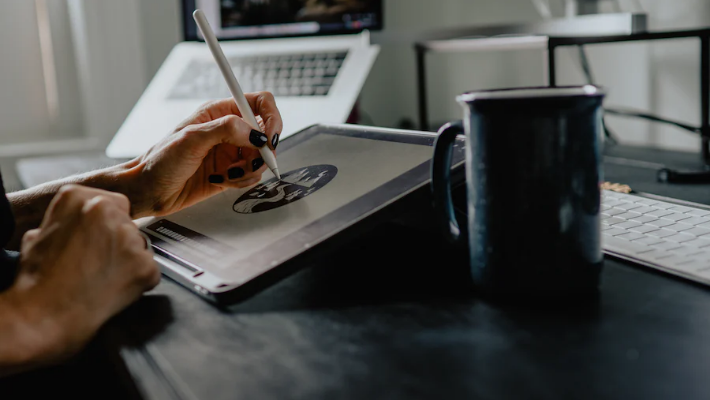 Designs That Stop Misinformation & False Information
Media has an enormous impact on us. It shapes what we see, and how we understand the world. The way information is displayed is a powerful method to promote cultural identity.
Graphic designs impact media types such as books, advertising, websites, television, movies, product packaging, signage, social media & much more. Thus, it's important that designs are true in their essence and do not promote fabricated or wrong information.
The Free Design Tool – Made For Everyone
For years, designs have shaped cultural trends, portrayed ideas and beliefs, promoted unique identities and encouraged inclusive and sustainable causes. Design can change the world by
impacting social structures, cultural development and changing perceptions across the world.
If this blog inspired you and you wish to make a real difference in the world with your art, check out Simplified- a heaven in disguise for graphic designers and newbie designers. Work with a creative AI assistant and create designs that impact people. Here's a strong design made using Simplified's design template: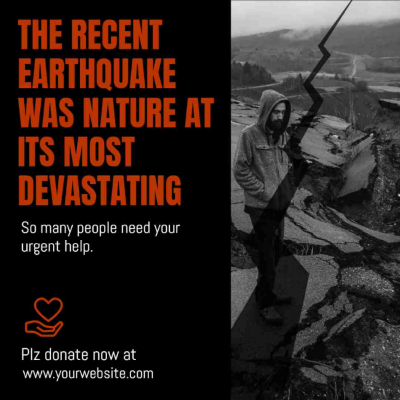 From royalty-free assets, typography and premium templates to extensive brand kits and AI text-to-image generators, find everything you need to create designs that speak to people. Design for a cause, design to make a difference. If this blog inspired you and you wish to make a real difference in the world with your art, check out Simplified !