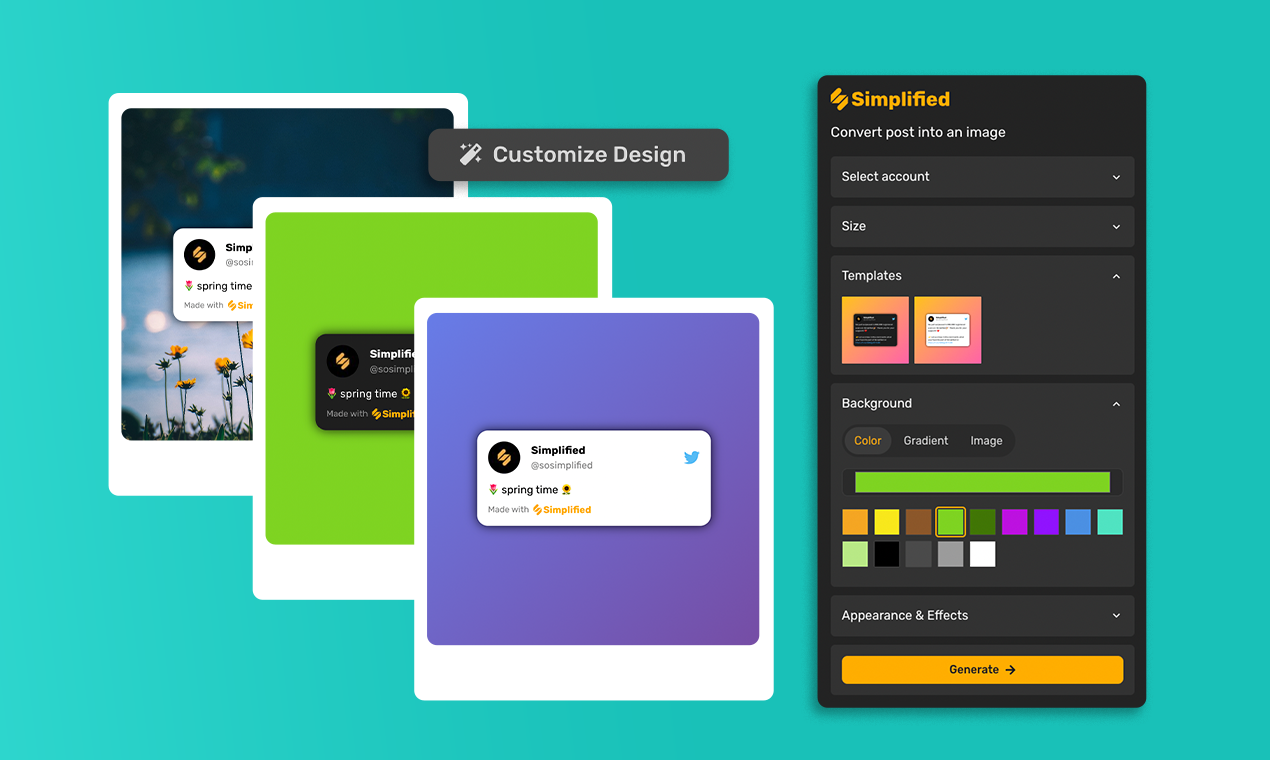 New Quick Tools that will get the job done faster!
Creating with Simplified is simple and quick. But sometimes you need to go faster than fast: that's why we're presenting Simplified Quick Tools.
With Quick Tools, you can execute the one task you need and call it a day. Do the changes you want right then and there, no distractions. Upload your image or video, select your desired action and get your results in seconds!
Magic Eraser
Remove unwanted elements from your images in seconds. Customize the eraser's size for precision, remove or not the background, and erase away!
Background Remover
Remove the background of your images in seconds! High-quality background removal in one click. All you have to do is upload your image, and we'll take care of the rest.
Image Converter
Upload images and convert them to any format instantly. Upload your chosen file, choose the format you want to convert to, and see your image transformed in seconds.
Video Converter
Upload videos and convert them to any format in seconds. Simply browse your files to upload or drag and drop your video, choose the format you want to convert to, and done.
Tweet to Image
Turn tweets into customizable posts you can repost on your social accounts and increase your following and reach in seconds. Create your post from your tweet and schedule it directly from the Calendar in one click!
⭐ We're in this together!
Like you, I'm excited to build this from the ground up. Keep in touch with the team on Twitter as we #BuildInPublic or meet like-minded creators, marketers around the world at Simplified Facebook Community
⭐ We're here for you.
Reach our support team using the chat service within Simplified for personalized support.
Thanks for being here
KD from Simplified