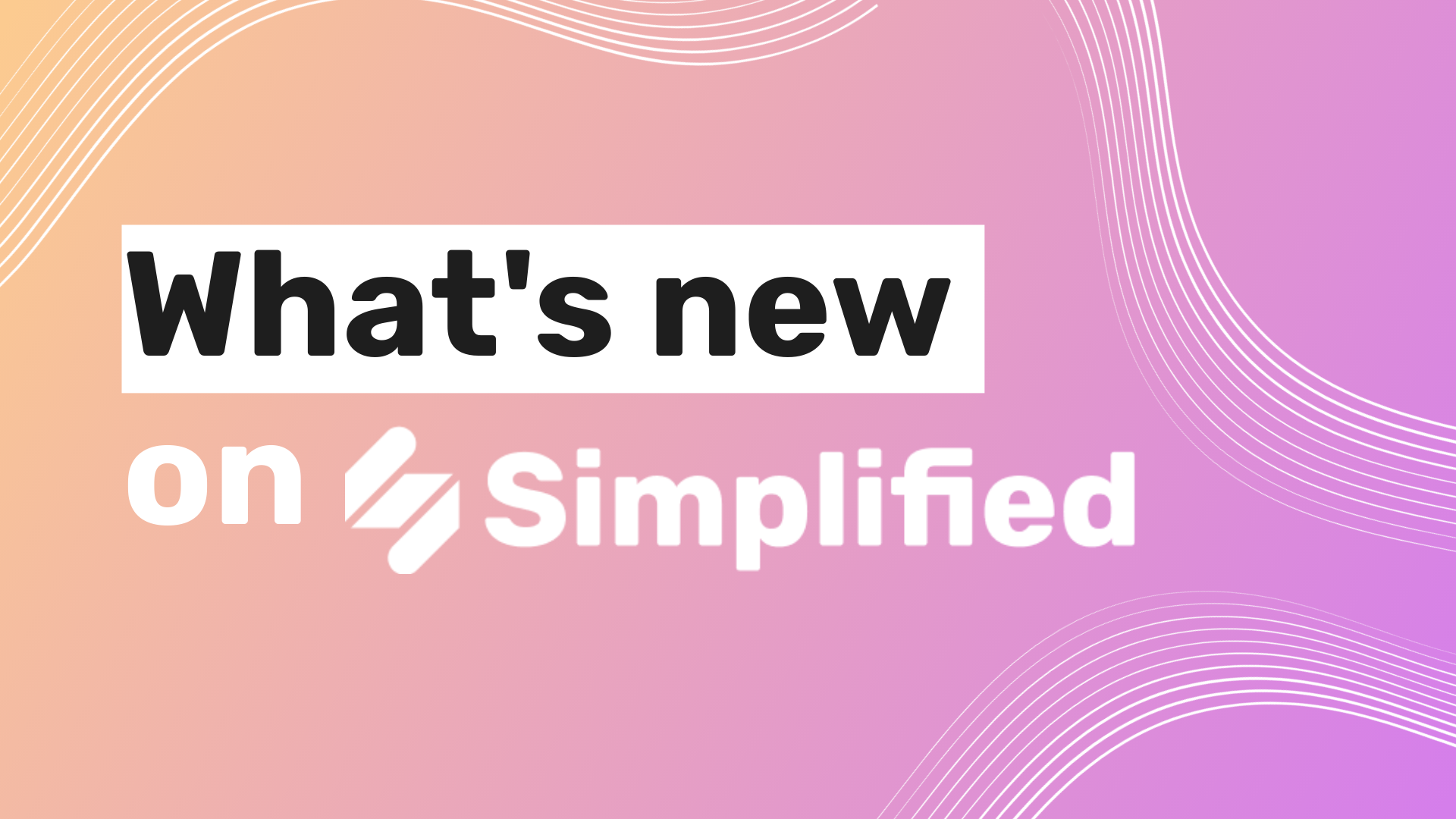 You asked, we answered: we shipped new video features that will take your videos to the next level.
And on top of that, our iOS app is available for download – step up your video creation game on the go!
Check out our new features 👇👇👇
Record audio and make your voice heard
Share your histories in a few clicks. Record audio in Simplified to add the perfect voice-over. Save it and use it as many times as you want.
Add multiple tracks to include music from our audio library that will help make the story.
To try it:
1. Start a video project;
2. Click 🎤 Record;
Text to speech to bring your copy to life
Text to speech is here! Turn your articles,
copy, or any text you want into speech that can be added to your videos.
Grab attention and allow users to listen to your texts on the go, and create enticing videos that grow your reach.
To try it:
1. Start a video project;
2. Click the dropdown arrow next to the 🎤 symbol;
3. Select Add Text-to-Speech;
4. Add your text, select a narrator, press Play, then click Add to artboard;
💡 Tip: use the AI Writer to generate texts you can copy and paste into the Text to Speech tool. And you can generate AI images with the AI Art to edit into your videos and make them unique.
Boost engagement with auto captions
Grow your audience with accessible videos created with Simplified's automatic subtitles. Add accurate subtitles, then publish directly to your social channels.
To try it:
1. Upload your video here;
2. Select your subtitle style;
3. Download your video.
Edit to perfection with split video
Edit your videos in a few clicks with Split Video for professional cutting, trimming, adding effects and layers, and much more.
Once you're done editing, you can resize them in one click to share them everywhere while making sure your videos look custom-made for every social channel.
To try it:
1. Double-click the artboard on the timeline editor;
2. Select the layer and the moment you want to split the video;
3. Click ✂️ Split
Pro video edition, anywhere
Edit, record audio, add captions, then publish to all your social channels, all within the Simplified iOS app.
Create and engage from anywhere, anytime.