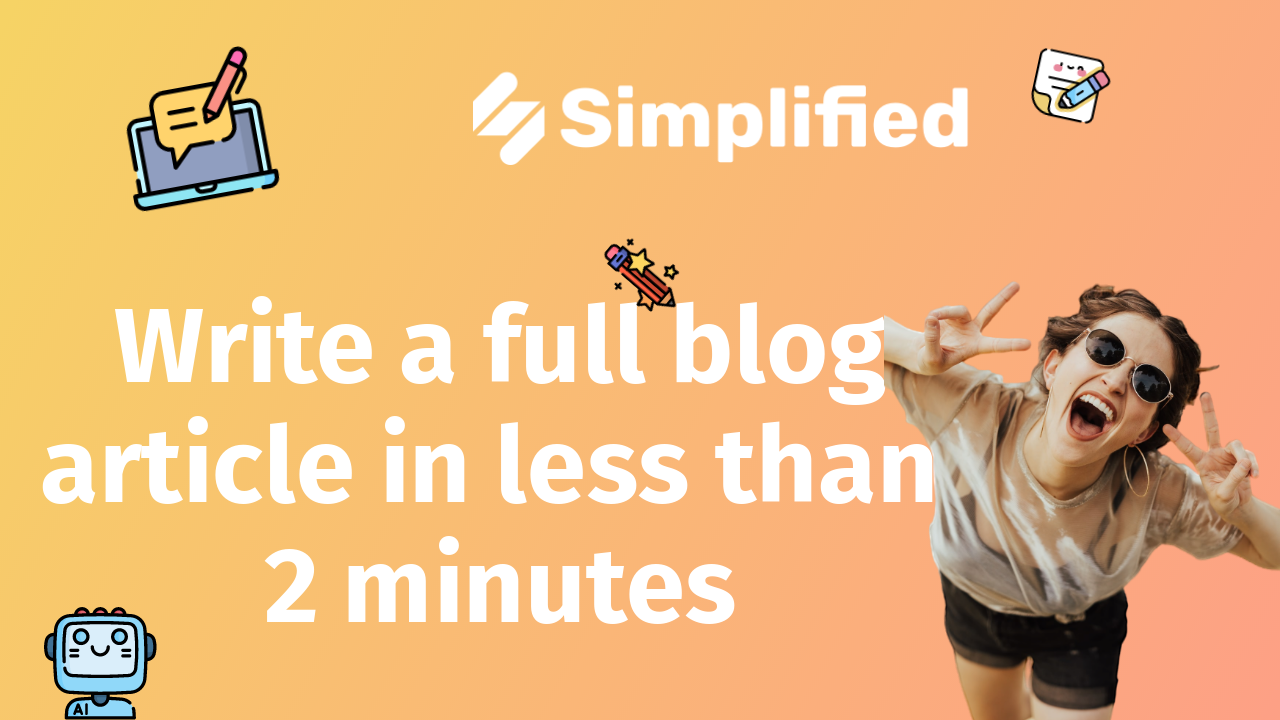 We just released an exciting new AI Writer feature. If you want to write a full blog in one go, you can now do it with AI Blog Writer!
⭐ Select the Full Blog Writer template, complete the prompt, and done! The AI Writer will generate your article.
⭐ Save time while writing consistent articles in under 2 minutes.
⭐ Edit your article directly into the Document Writer.
⭐ Download, share and collaborate in real-time in the Document Writer.
⭐ Seamlessly publish it to social media from the Social Media Calendar.
⭐ Save you favorite results to access any time.
Discover the AI Blog Writer:
Write a full blog
Complete each step's prompt, click Generate, copy the chosen result and click Continue to go to the next step. Then, the Blog Writer will generate a whole long article directly into the Document Writer.
Add media to your blog
The Blog Writer created the full blog, now it's time to add images, videos and GIFs directly into the Document Writer from the media gallery. Choose from our stock libraries, your own (or your team's) projects, or upload your media. Simplified Blog Writer is all you need to have your article from zero to complete in under 5 minutes!
Download and share with people
Download your article in PDF or DOCX, and share it with people in your workspace for easy collaboration. Add your teammates as Editors in the generated article, so you can edit and approve it together, comment and tag, and collaborate like never before!
Publish to social media
Check performance at a glance or in-depth. Customize your Analytics reports' date, social channel, and metrics. Custom reports allow you to see the most important metrics to you so that you can analyze and optimize content and performance.
The Blog Writer is a premium feature. If you don't have access to the full blog writer, or if you need more words, upgrade your plan here!
Everything you need to save time while writing is here!
Thanks for being here
KD from Simplified