Thanks for your interest in becoming a Simplified affiliate. Become an affiliate and start earning with Simplified in just a few clicks.
Simplified's Affiliate Program
1. Register as an affiliate
Be among the first to earn revenue for referring new Simplified subscribers. It's free to join – no fees and no minimum sales. You can sign up to become a Simplified affiliate here: affiliate.simplified.co 🙂
2. Promote Simplified's Paid Plans
Help expand Simplified's global user base and empower modern marketers to do more with less! When your visitors click your link and subscribe to a Simplified paid plan, you make money.
3. Start earning
Earn 30% (for their first month) then 20% recurring commission for each new Simplified subscriber who signs up with your unique referral link. Plus, recruit other affiliates and get 10% commission from their earnings! We offer regular and flexible payment options with no limits on how much you can earn.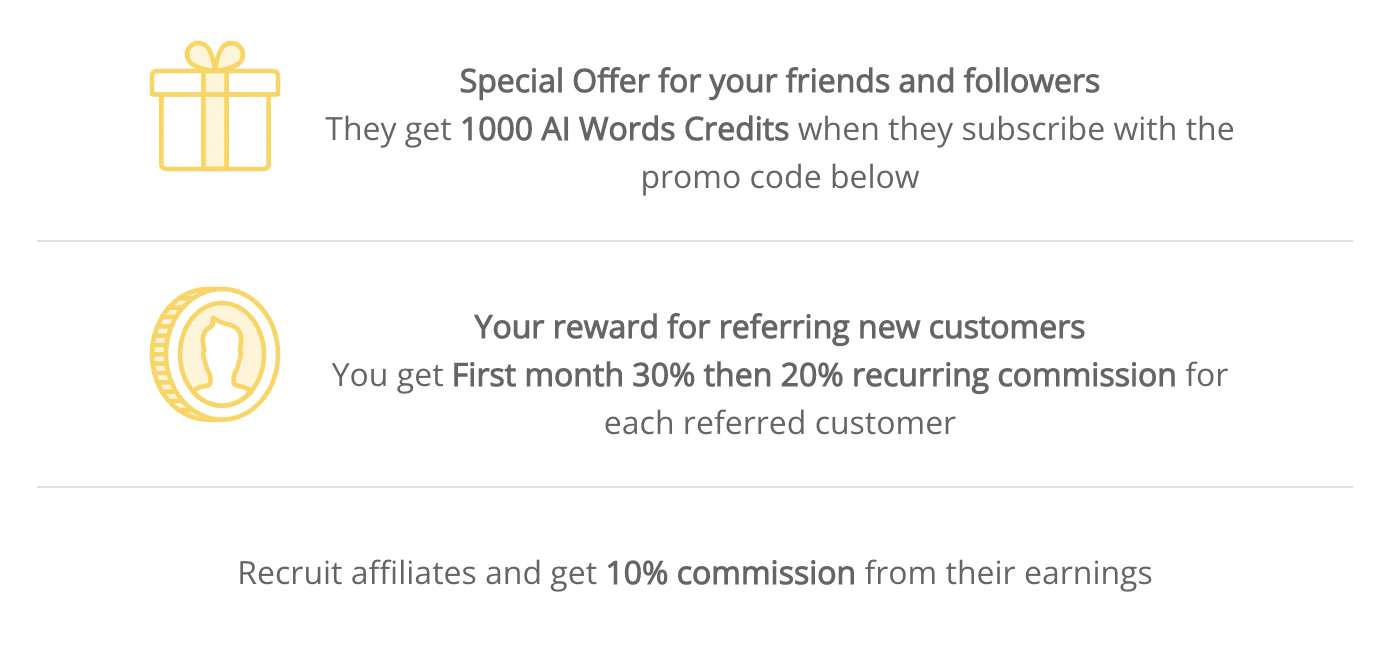 Simplified is the first AI-powered design platform built by people who want to make marketing accessible and easy. Create your monthly content calendar in 5 minutes. Write blogs, Facebook ads, website copy and more in seconds. Powered by AI. All for free.
This video description was generated by Simplified's AI tool for Youtube video descriptions
📚 Simplified shorts on AI tools: https://youtube.com/playlist?list=PLdoy_Z0Pxl6wpcxnCSPjI4_lHORlMo_8t
☑ Simplified Affiliate
☑ Become an Affiliate
⚡️ About Simplified:
Simplified is an all-in-one design platform, powered by AI assistant Loki. Design, scale, and publish images, videos, and more— at lightning speed. All the content-creation tools you'll ever need, in one app.
✅ https://bit.ly/Instagram-simplified
✅ https://bit.ly/facebook-sosimplified
✅ https://bit.ly/twitter-simplified
✅ https://bit.ly/linkedin-sosimplified
✅ https://bit.ly/tiktok-simplified
✅ https://bit.ly/youtube-simplified
👉🏽 To try it out, request access: https://simplified.co/
#simplified_affiliate #affiliate