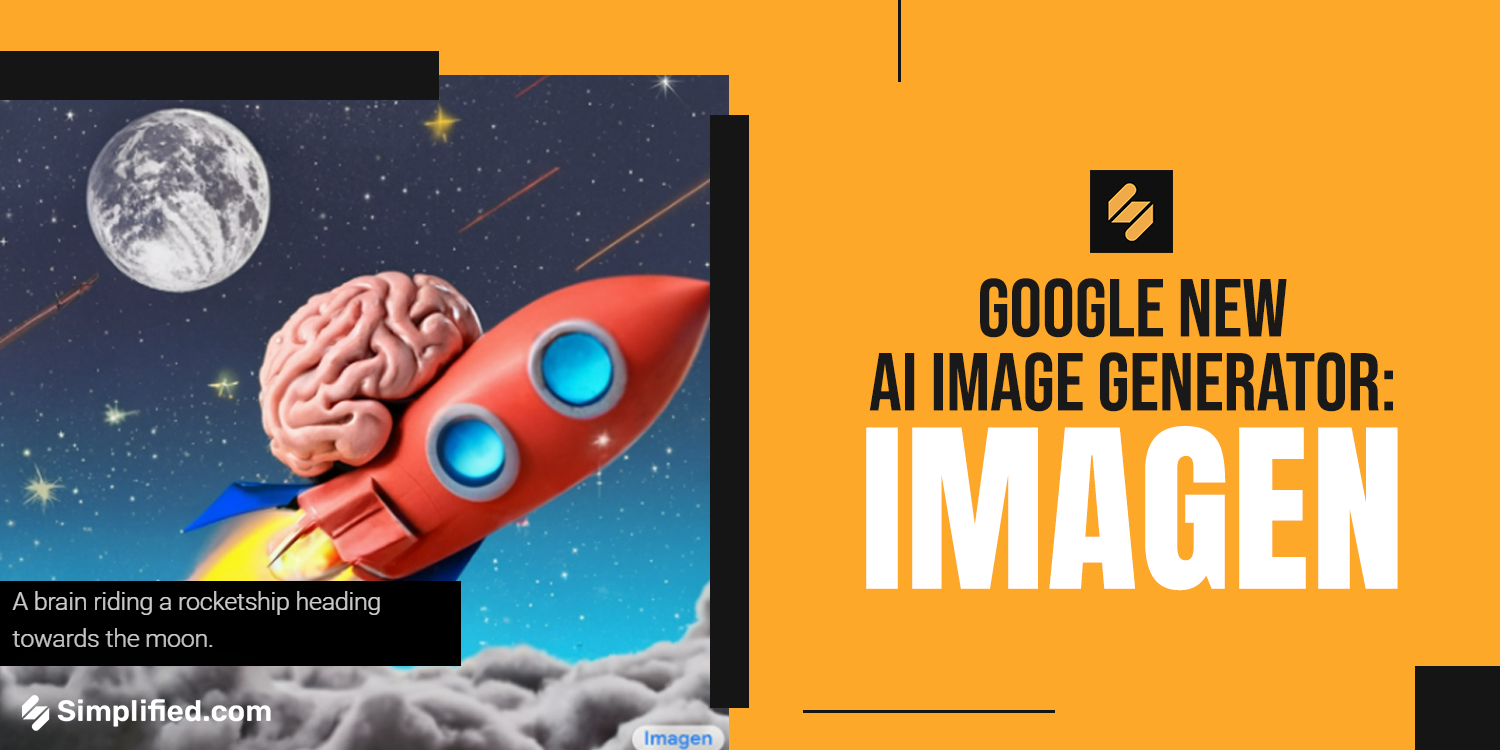 The world is buzzing with the potential of AI Image Generators, a huge upgrade for visual content! From artists to architects, everyone is left with a deep sense of awe as to how these AI-powered tools can create shockingly accurate visual representations from just text. It's bizarre, it's surreal but most of all it's very useful and original.
So it's no wonder that Google joined the club and created its own text-to-image generator called 'Imagen' and if you've heard of it, it's hard to imagine that you're not curious about it like the rest of us. The tool uses machine learning to create any photo based on the prompt, keyword, or description that you give. It can generate photos of people, animals, paintings, landscapes, and more (the sky's the limit!).
So, in this article, we will take a quick look at Google's AI image generator, Imagen, and its potential applications. Plus, a FREE TOOL that you must try! Let's get to it.
What is Google's Imagen illustrator?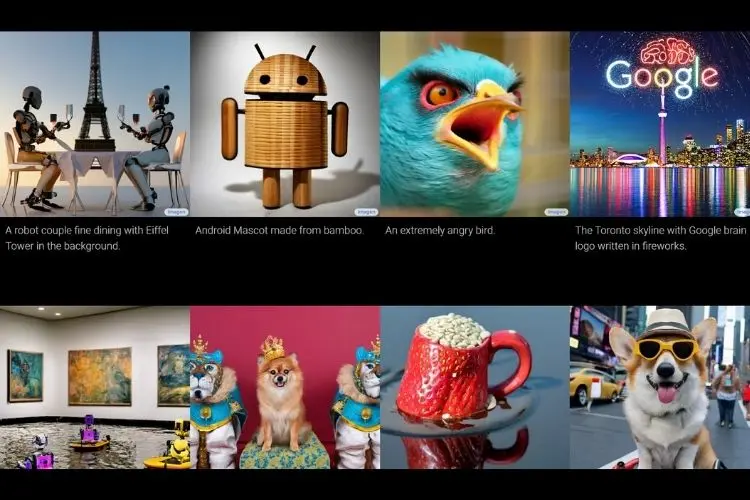 Imagen is about two things: photorealism and language. It's a text-to-image AI generator that can produce photorealistic or artistic rendered images. It goes through a process of a frozen text encoder, and text embedding to the super-resolution diffusion model that results in a 1024 x 1024 image of the text that was inputted.
In simpler terms, through Imagen's processes, the tool uses patterns of dots that produce visuals it can recognize. So, you can put in any prompt like, "a cat wearing shades and blue shoes on the beach" (this can be a new app icon design!), and the tool will generate an image with that specific text prompt.
Look at these examples:
Prompt: A cute corgi lives in a house made out of sushi.
From the prompt, the generated image looks insanely realistic and accurate— the details of the Corgi's fur and paw, all the way to the sushi—hard to say that it's made using AI.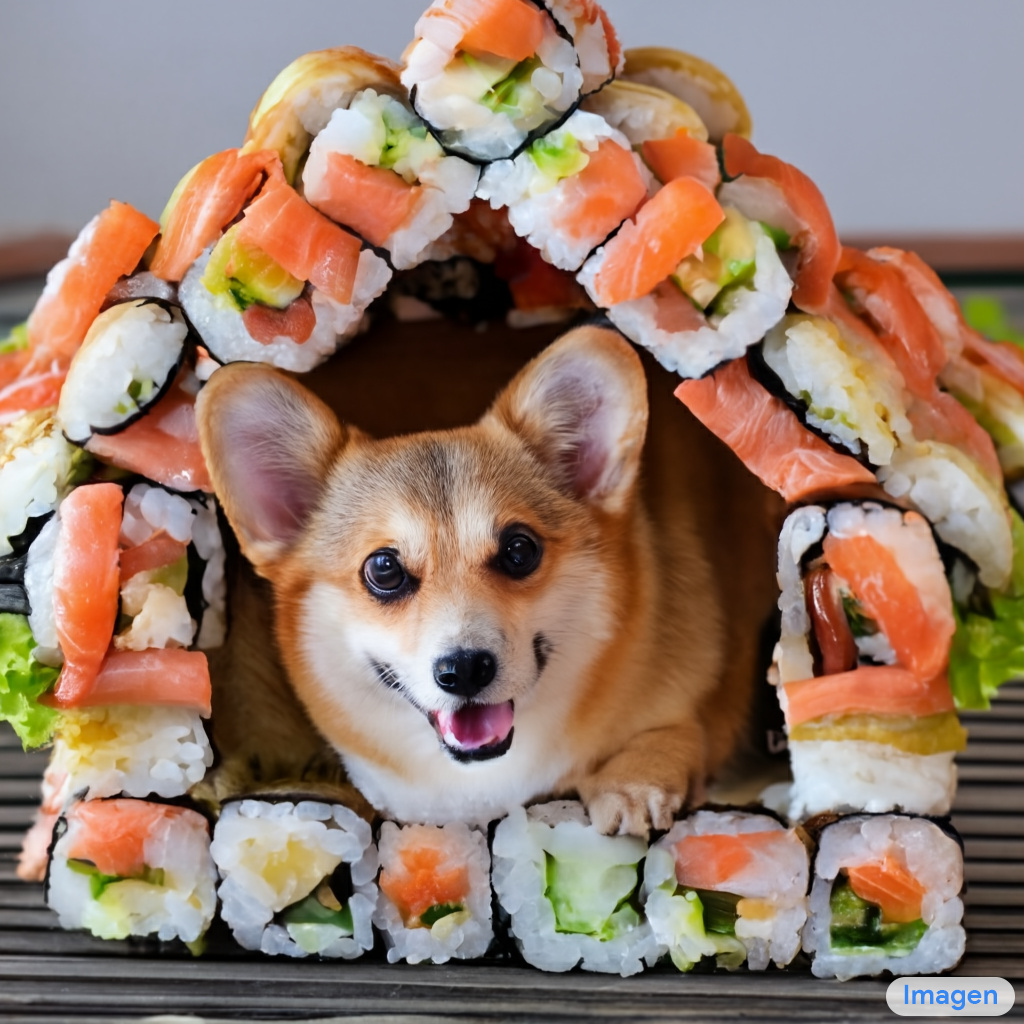 Prompt: Teddy bears swimming at the Olympics 400m Butterfly event.
Teddy bears obviously can't swim, but Imagen made it look like they can from this Google AI art.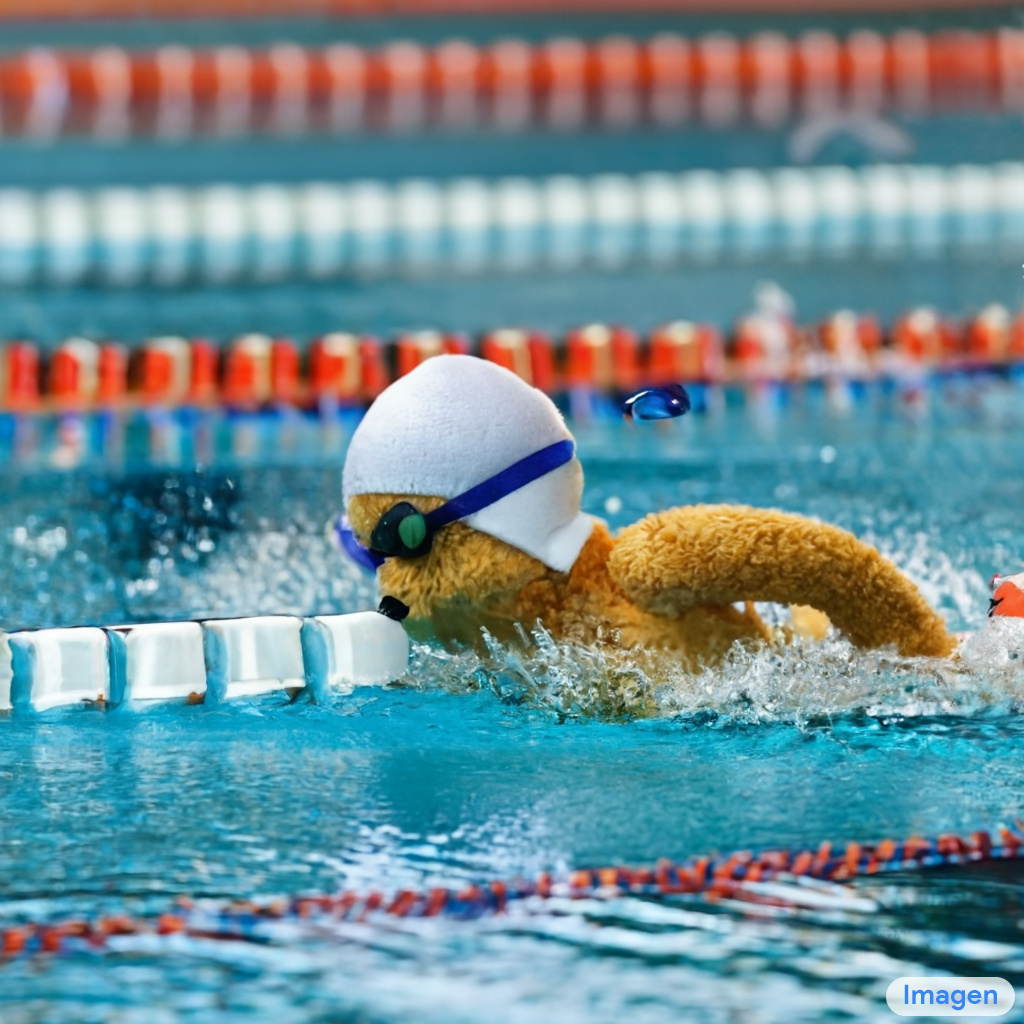 Related: 4 DALL-E 2 Features to Boost Your Creativity
Is Imagen AI available to the public?
Unfortunately, Imagen is not available to the public just yet. Having the AI image generator as an open-source demo also seems unlikely right now, as Google believes that there are potential risks of misuse.
With the tool being able to generate any type of image as realistically as it can, public consumption is not ideal. There are plenty of concerns when it comes to how this kind of technology can be used. Like using words or phrases that are racist, demeaning, harmful, and more to produce various images.
Similarly, it's not possible to use Imagen just yet, but there are plenty of AI image generators already available to the public that you can use. There's DALL-E and Midjourney where you need to pay to be able to generate images. If you're on a limited budget and want a tool where you can do more than produce your own images (like have a social media workflow or create Pinterest pins), we have just the tool for you. Keep reading to find out more about it.