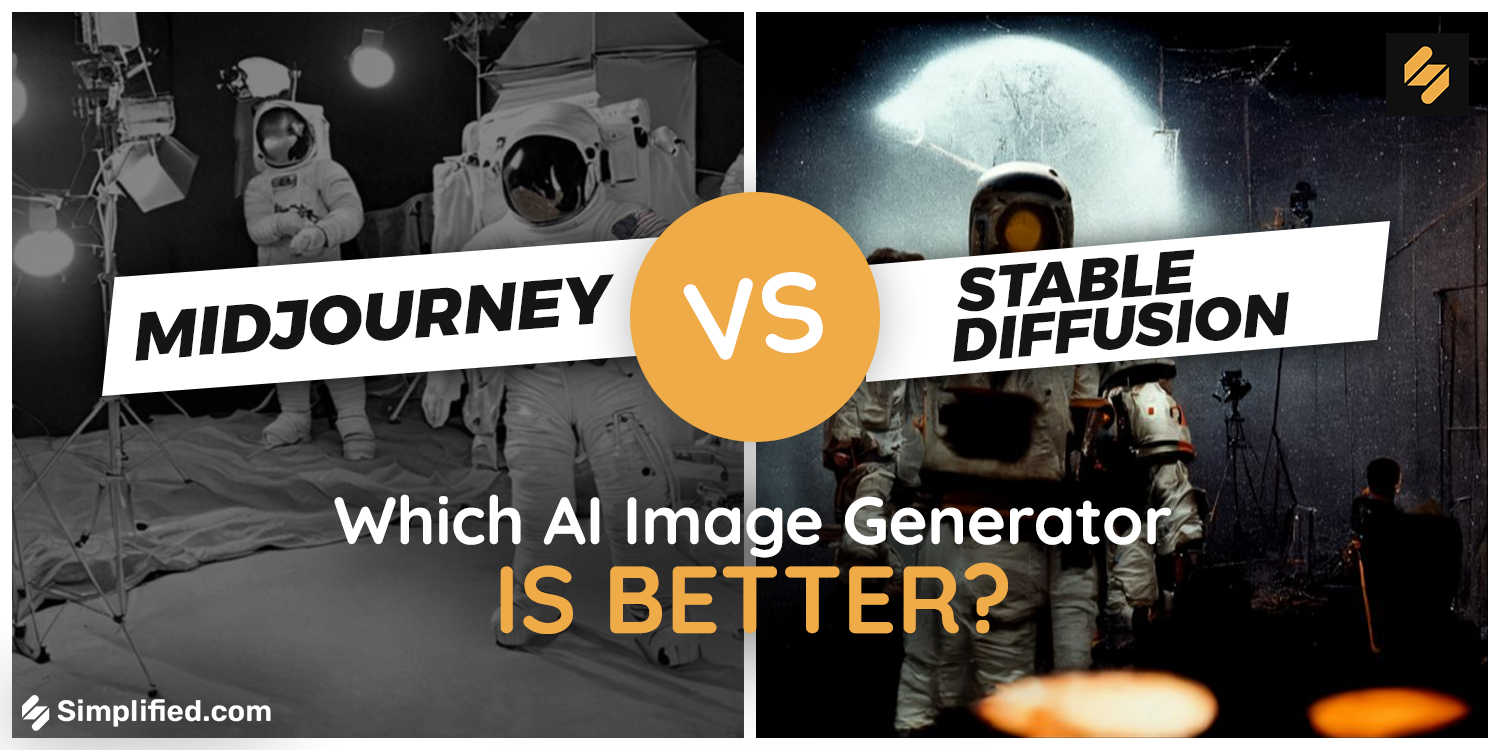 Visual content continues to rule as content that attracts the most attention. There are various generators out there to create attractive art, but if you're looking for an AI art generator that generates images as per your demand, then you have to know which one is the best.
In this article, we're going to analyze two of the most popular AI image generators: Stable Diffusion AI and Midjourney.
Also, at the end of this article, we will reveal a forever-free AI tool for you that generates high-quality art instantly. So, if you are looking for an AI image generator to fulfill your content needs, you are in for a treat!
What is Stable Diffusion AI?
Both Stable Diffusion AI and Midjourney are AI art generators creating images from text. Stable Diffusion AI is a great AI image generator for creating "stylized" images. That is images that look like they've been created by a specific artist or style.
For instance, you can use Stable Diffusion AI to create images that look like they've been created by Banksy or by Van Gogh. Here's an example of art generated by Stable Diffusion AI.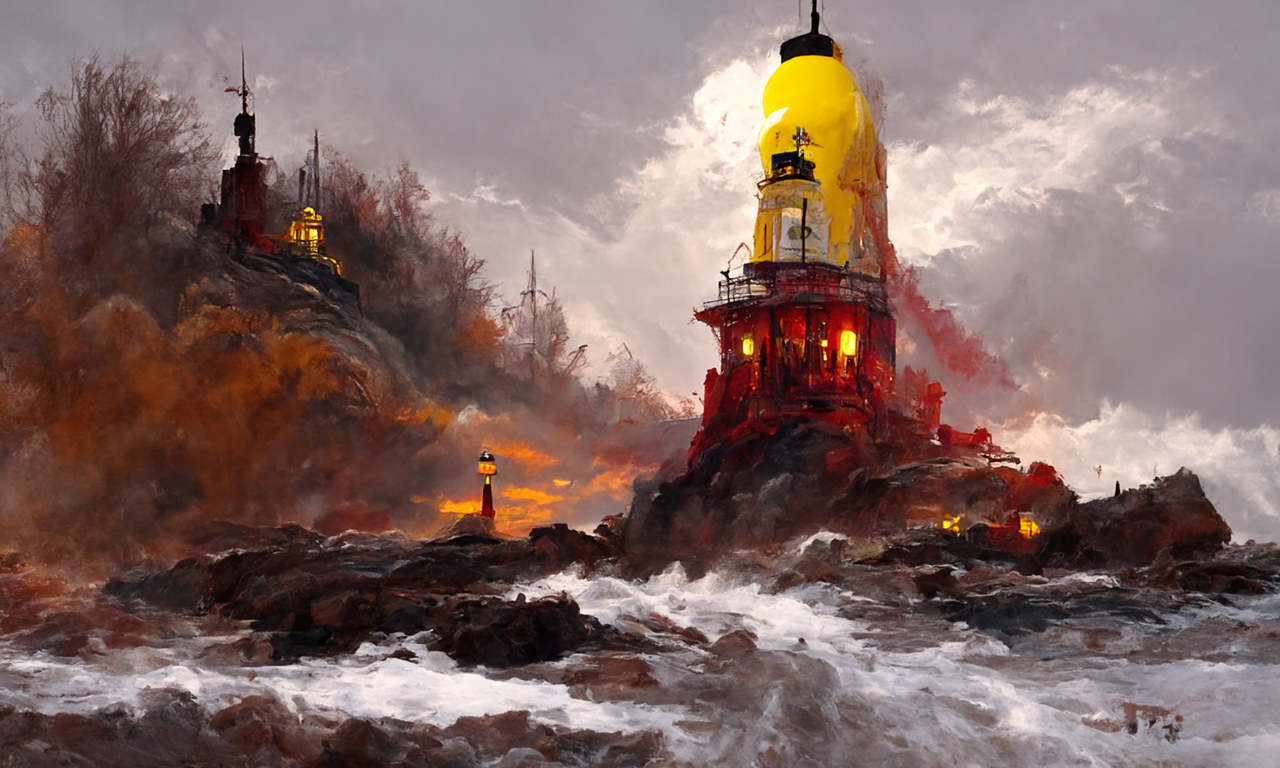 Whereas, Midjourney is a great AI image generator for creating "realistic" images. That is images that look like they could be photos or paintings of real people or places.
For instance, you can use Midjourney AI to create images of people and landscapes that look like they could be real . Here's an example of art generated by Midjourney AI.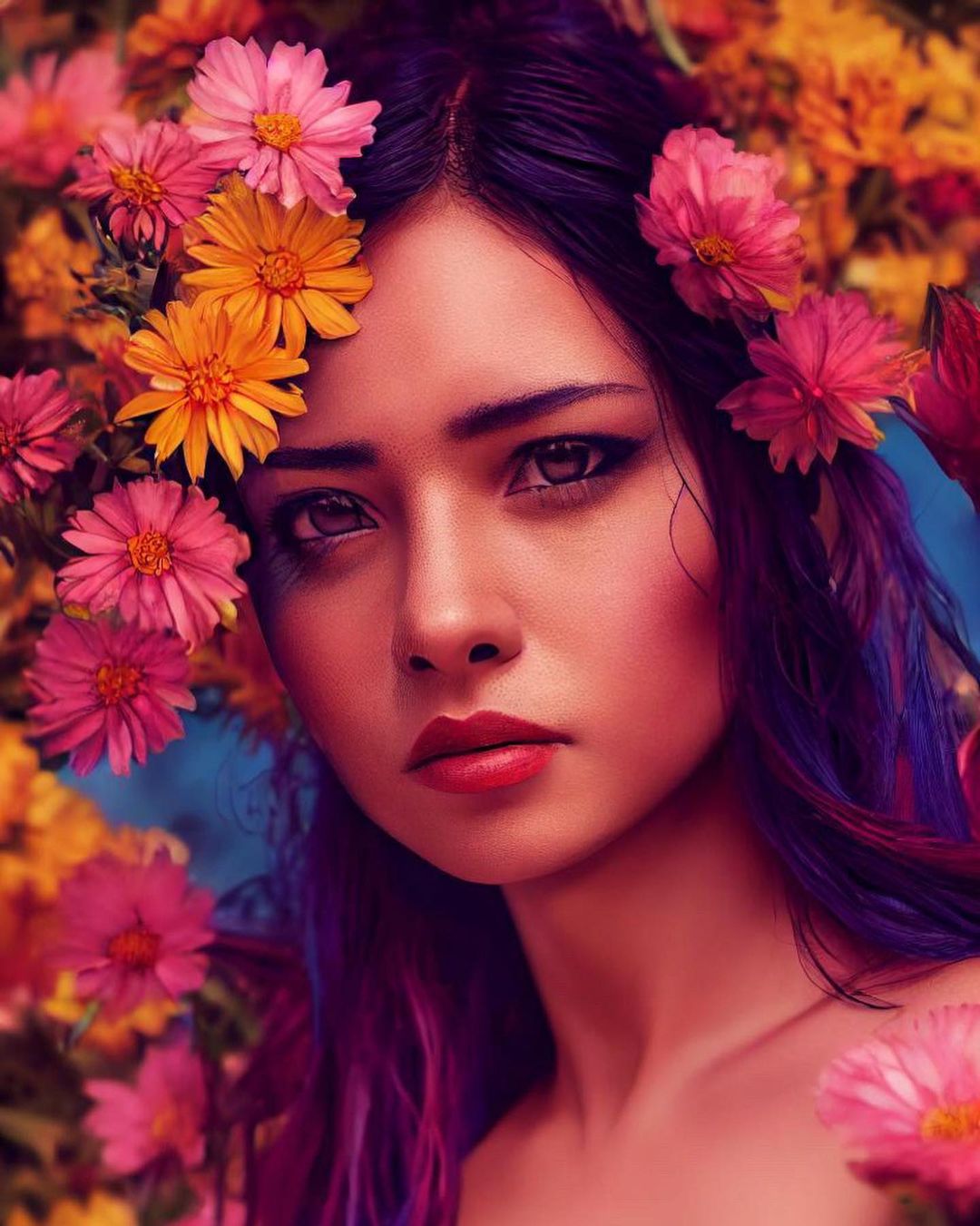 The stark difference in both art forms can tell you a lot about the uniqueness of both tools.
Is DALL-E 2 better than Midjourney?
DALL-e 2 has a diffusion model which instantly removes extra elements judging it by textures, shadows, and reflections of the image. While DALL-e 2 is more complex, Midjourney is fairly simple to use and offers better resolution than DALL-e 2. These 2 AI image generators are constantly in a battle to provide a better user experience to the consumers.
DALL-E 2 creates more realistic detailed images and visuals, it is great for architectural and structural purposes. Mid journey, on the other hand, is better for creating images that are more varied and creative. This is because the algorithm uses a "mixture of Gaussians" to generate the output image.
Both of the tools although similar in services can not be more different, starting from their output, and process. You have to know the picture description clearly to derive a worthy result from these tools.
Related: Turning Words Into Art | How Does Dall – E Do It?
How big is The Stable Diffusion model?
The Stable Diffusion model has an image resolution of 512×512, this size can result in poor quality generation outputs. Midjourney has the option to change the aspect ratio of your prompt with a maximum resolution of 2048×1280.
High quality and resolution both play an important role in the creation of brand illustrations, graphics, social media content, long-form texts, and other content forms. With this, you can estimate the type of tool you would need for efficient results.
Is Stable Diffusion free?
Launched in 2022 itself, Stable diffusion is transforming the AI game with its modern artistic and detailed image previews. Yes, it is free to use and easy to access with its simple procedure.
On the other hand, Midjourney offers 25 free prompts for you to generate ai images. It runs on a subscription model starting at $10 per month as the basic plan goes up with the standard plan of $30 per month and a corporate plan of $600 paid annually.
Related: Everything You Need To Know About Dall-E 2's Pricing Model
Conclusion
So, which one is better? It depends on what you're looking for. If you need an AI image generator that can create consistent results, then stable diffusion AI is the better choice. If you need an AI art generator that is more creative, then Midjourney is the better choice.
But, if you want to create free art with the quality of both these tools in one, then Simplified's AI art generator is the right choice for you. If you want to create instant high-quality images with no code, then Simplified's forever-free AI art generator is ideal for you. It is the best among many in producing images, and graphics accurate to the description provided. It uses both DALL E 2 & Diffusion in the same model. It also gives you 10 Free credits per month. You can create a visual representation of your words in a matter of minutes.