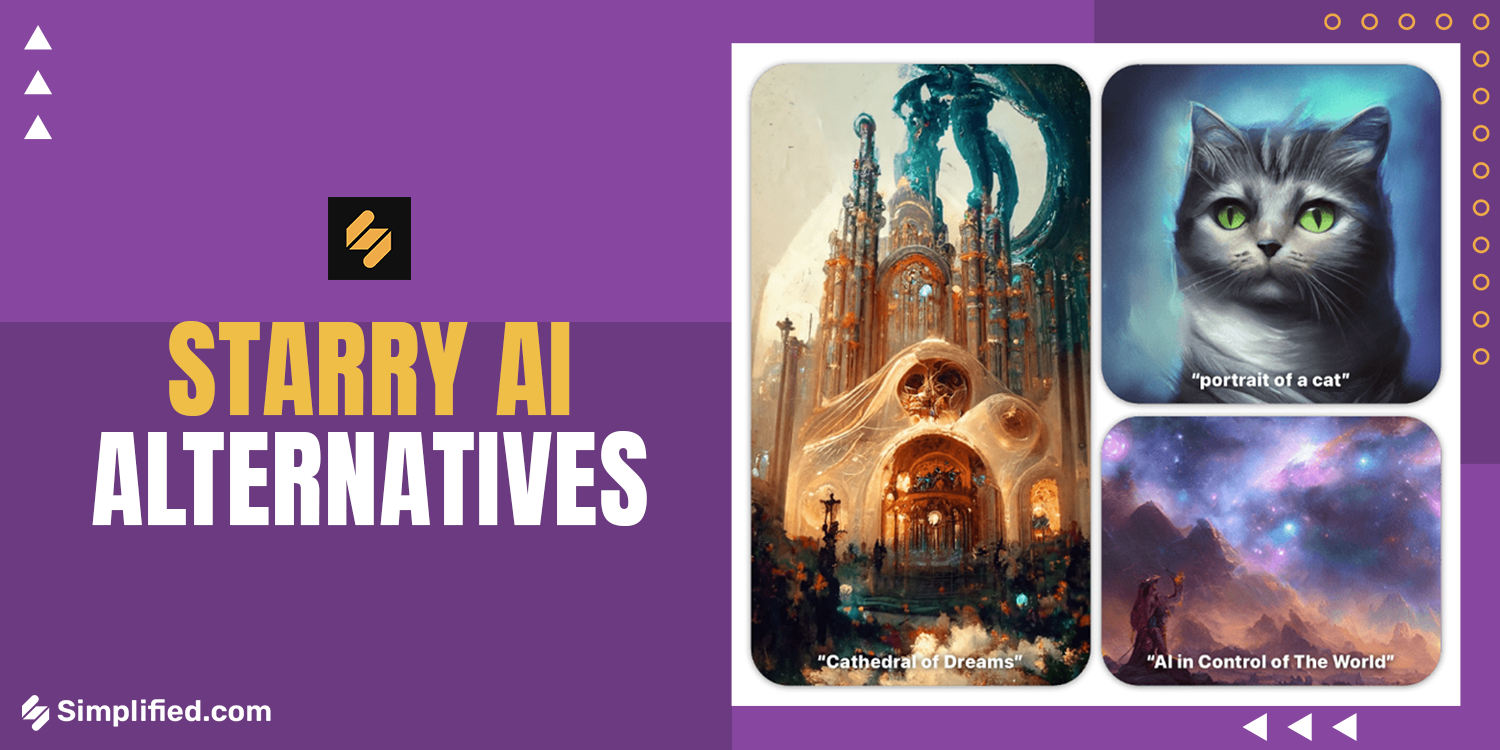 If you're an artist or simply love creating art, you may have heard of Starry AI. It's a website that allows users to create AI-generated art using machine learning algorithms. While it's a great tool, it's not the only AI art generator out there. There are several alternatives that are just as good – if not better!
In this blog, we'll take a look at 6 of the best Starry AI alternatives that you can use to create stunning digital art. It doesn't matter if you're a beginner or a seasoned pro; these tools will help you take your artwork to the next level!
Related: 8 Free AI Art Generators You Can Use Right Now
Starry AI Alternatives: Our 6 Top Picks
Here are 6 amazing websites like Starry AI that you can use to create AI art.
1. Simplified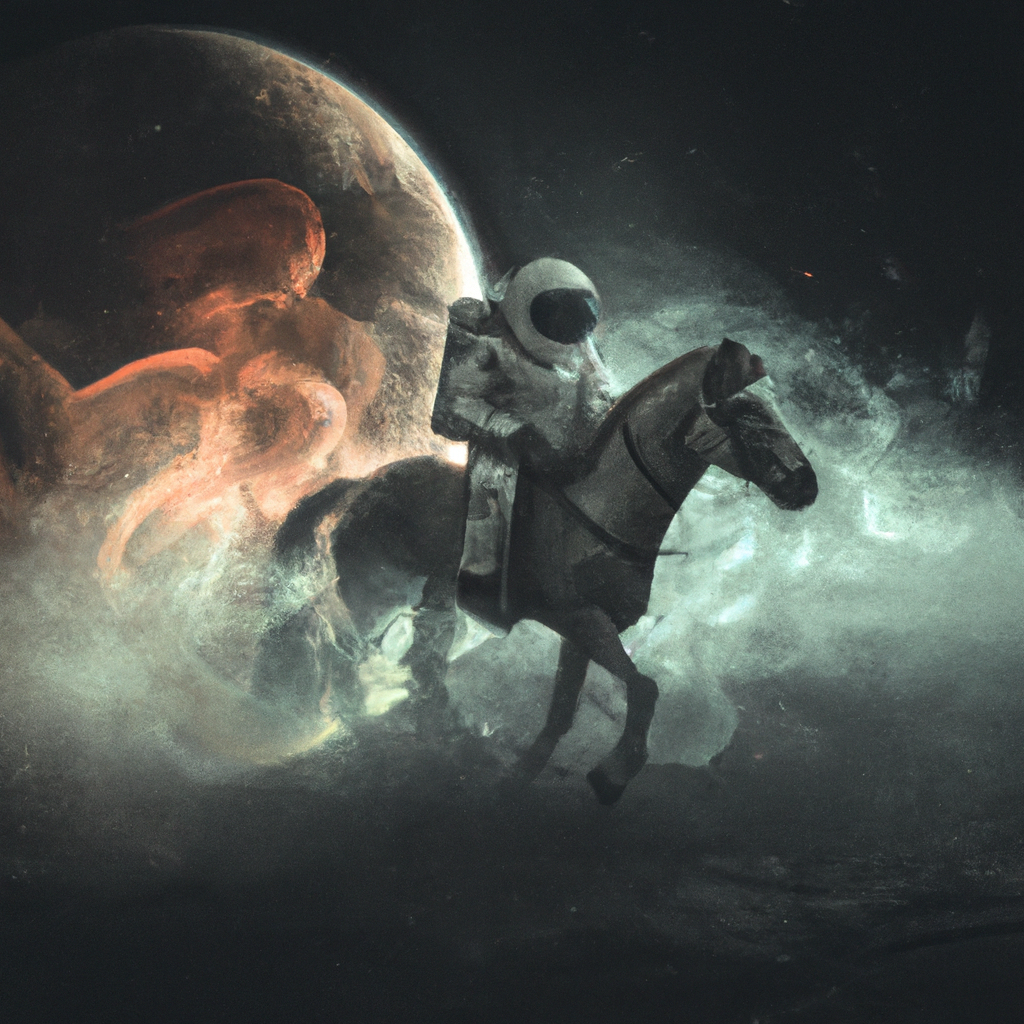 If you're looking for a Starry AI alternative that gets the job done properly, then you can't miss out on using Simplified. Our AI art generator will help you bring your ideas to life in the most realistic way possible. Now, you can say goodbye to scouring the internet to search for the perfect images for your videos or blog articles.
With our free AI image generator, all you have to do is type in the text you want and get captivating artwork in seconds. Our AI generator uses a type of artificial intelligence known as a transformer, which is designed to learn from a large amount of data and then generate new data from what it has learned.
And what's more, we have tons of other features that you can use to write blogs, design, edit videos, schedule social media posts, and even collaborate with your team! The cherry on top of the cake is that you can enjoy these features without breaking the bank with our affordable pricing plans.
Features
7 image filters
10 free credits to start with on our "free forever" plan
Uses both the DALL-E and Stable Diffusion models
All-in-one content creation tool that helps with writing, design, publishing, social media management, and team collaboration
9 art styles, including gothic and cyberpunk
9 camera angles to choose from, including portrait and landscape
Allows publishing to social media directly after image generation
Related: 7 Ways AI Art Generators Will Help Graphic Designers, Not Replace Them
2. Nightcafe
NightCafe is a Starry AI free alternative that uses different methods for image generation. You can use an advanced technique known as neural style transfer to transform an existing photo. NightCafe also uses text-to-image AI that allows you to create art from text prompts. With this AI art generator, you can organize your creations into collections.
3. Dream by WOMBO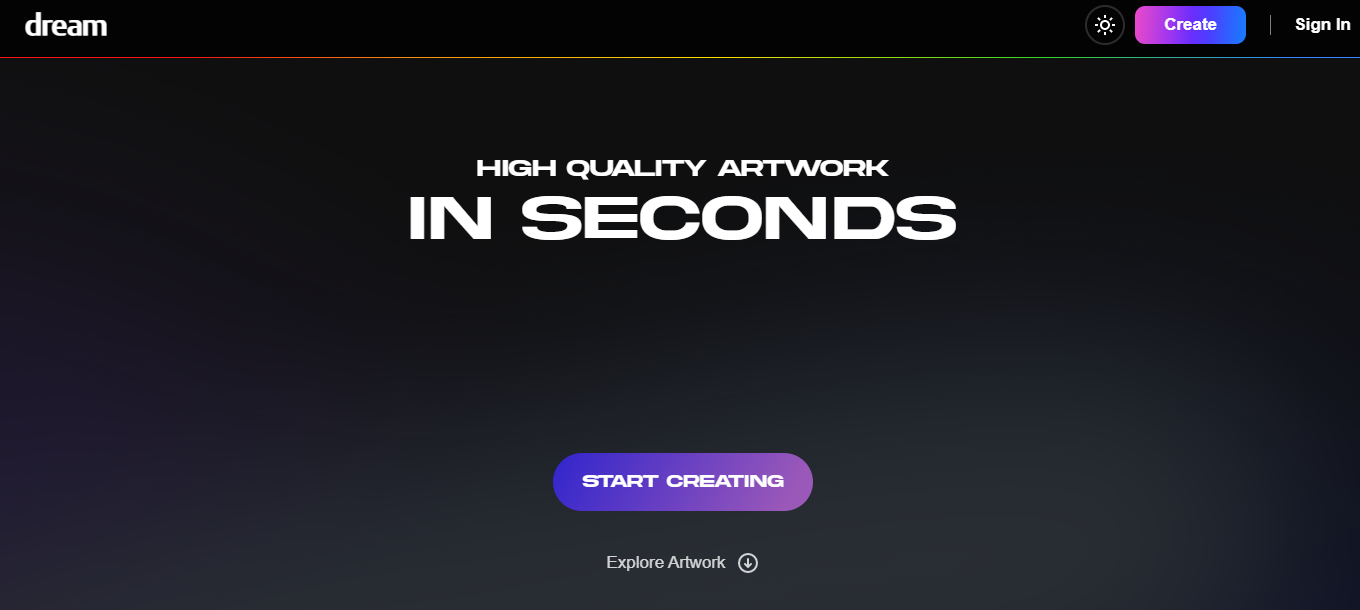 Dream by WOMBO is a text-to-image AI art generator that transforms your ideas into AI-powered paintings. All you have to do is enter a text prompt, choose an art style and let the tool work its magic. This AI art generator offers you several image styles including vibrant, mystical, and fantasy art. And, WOMBO gives you the option of buying a high-quality print version of your artwork.
Related: 6 DALL-E 2 Alternatives That Will Help You Create AI Art
4. Deep Dream Generator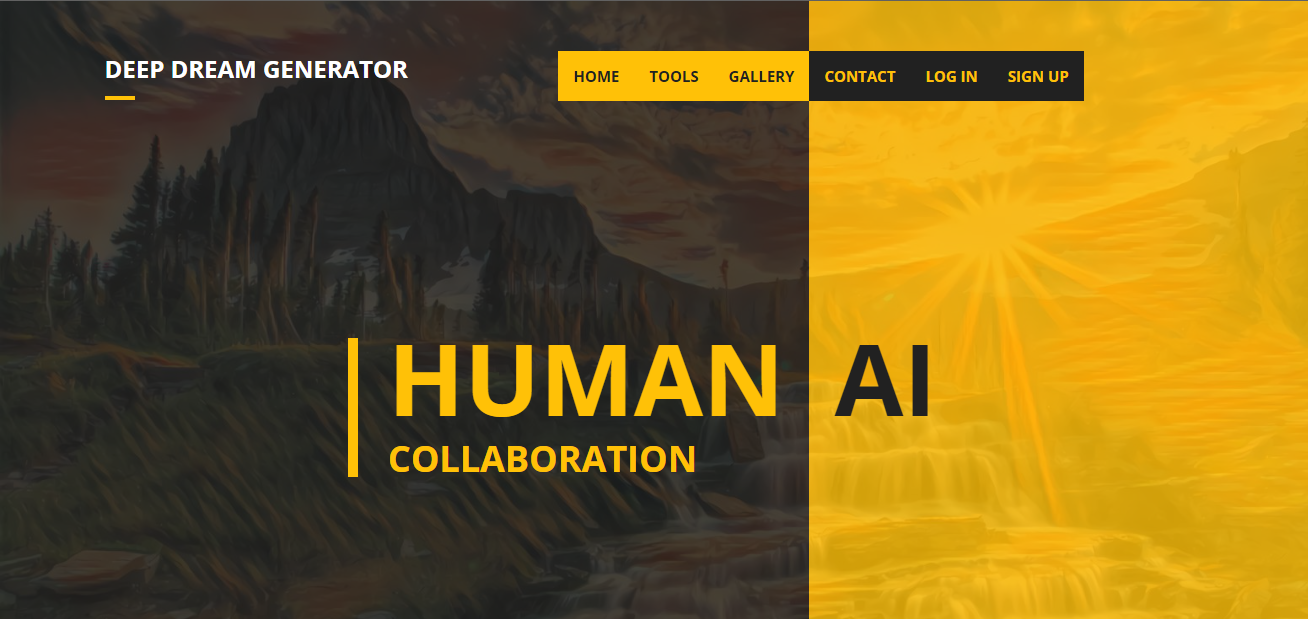 Next on the list is Deep Dream Generator, another Starry AI alternative that you can use to generate realistic AI art. Deep Dream Generator offers users different AI-enabled tools to help them to create great visual content. With this tool, you have access to art and painting styles including Deep Style, Thin Style, and Deep Dream. You can also use Deep Dream Generator to create NFTs.
5. Craiyon (formerly DALL-E mini)
Craiyon, a lighter version of DALL-E, is an AI art generator that creates original and realistic images from textual descriptions. This tool is completely free, but this means that you'll have to deal with seeing a ton of ads. With Craiyon's recent model update including fixes to the image encoding and decoding, you can now enjoy sharper and higher-quality images.
6. Hotpot AI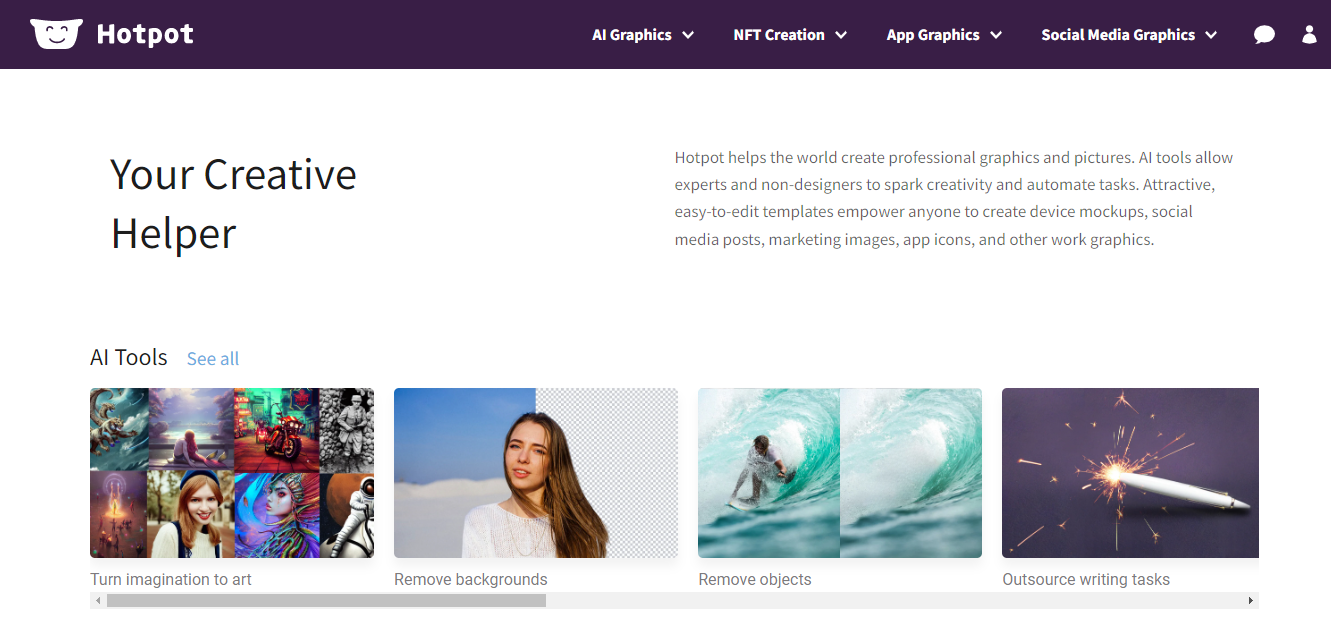 Another Starry AI free alternative, Hotpot AI allows you to generate attractive paintings, illustrations, and images with different AI models and several art styles. With Hotpot AI you can either generate images using visual input or text prompts. This free AI image generator also allows bulk creation.
However, note that if you'd like to generate art for free with Hotpot AI, you're limited to just one at a time.
The Bottom Line
Each of these Starry AI alternatives has its perks that definitely help to spice up the AI image generation process. However, with our one-of-a-kind features, Simplified has proven to be the best AI portrait generator on the list.
Unlike other AI art generators, Simplified not only generates stunning AI-generated art but offers writing, designing, editing, video creation, publishing, and social media management features. Now, it's easier than ever for you to do more with less.