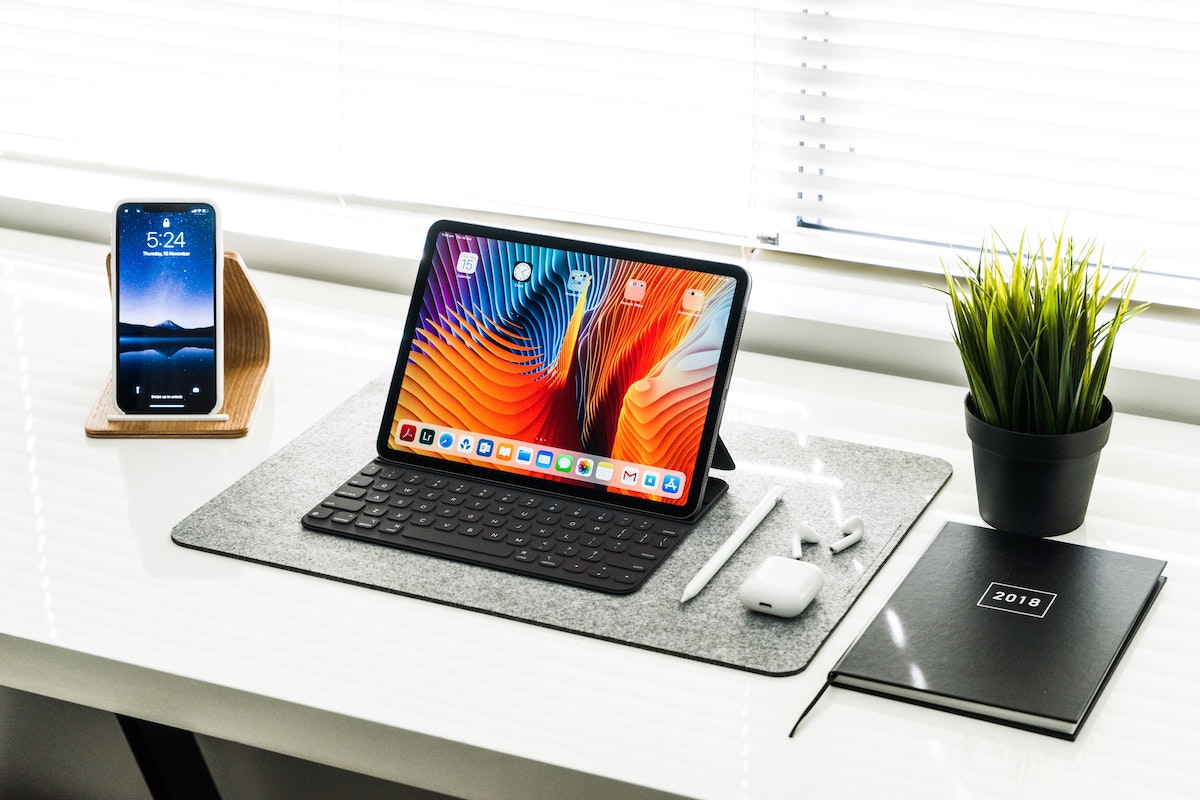 Crello is definitely one of the go-to applications that are popular among graphic designers and content creators. Though it is considered to be one of the most popular design tools, there are certain features that don't exist in the application. With that, it might be limiting for you as a designer especially when it comes to branding or taking into consideration what your client wants. Luckily, there are applications that can serve as an alternative to Crello!
This blog will take you through some of the best Crello alternatives for 2023. Not only will you be able to unleash your creativity in marketing, but you will surely be able to explore various animations, templates, and designs too!
Simplified might just be one of the best alternatives that you must try. It has everything that you possibly need in order for you to kickstart your creative journey. What sets this application apart, making it the best alternative to Crello, is that it also has an amazing set of advanced AI tools. These can help you with content writing, copywriting, and graphic design too!
With Simplified, you can also collaborate with your team, and there are no limits to how many people you can add. Unlike with Crello, you can edit videos and create as many brand kits as you need! Did we mention that you can easily switch between dark and light mode now? This is definitely the best alternative to Crello!
Simplified is the best graphic design tool for editing and publishing your images and videos as well. This Crello alternative has multiple integrations available with which you can directly import your content.
Simplified is super easy to use, and it's free forever too! Here's the perfect free creative branding tool that you have been waiting for.
2. Adobe
Adobe Suite offers some of the best graphic design tools. With that, there's no doubt that the Adobe Suite is a great alternative to Crello. Its range of software can help you with a variety of design tasks, from photo-editing to creating illustrations. However, it may be better suited for businesses with a dedicated design team.
All the different Adobe tools have their own complexities, and it takes time to learn how to use them. This can be quite time-consuming depending on your experience. Plus, if you want the entire collection of tools, it can get quite expensive. If you're considering using this as an alternative to Crello, prices start at $80 a month!
3. Canva
Canva is an easy-to-use online design platform that comes with a variety of features. You can use it on your desktop on Windows and iOS, plus there's a mobile app for Apple and Android users. The free version gives you access to a limited set of templates, and image-editing tools. Good thing, you will actually have lots of freedom when it comes to customizing the pre-made templates.
This can be a good alternative to Crello however Canva doesn't have the same range of tools as some of the other Crello alternatives on this list. Some designers might feel a little constrained by their options. The paid version gives you access to more creative media. However, it may not be the best tool for long-term usage and social branding because of the limited design options.
4. Pixelied

Pixelied is another alternative that offers brilliant tools for businesses. A good application for graphic and photo design, this alternative to Crello is really fun to use. You will find some interesting templates that you can use when editing. Plus, a lot of stock images are available too!
The starter plan is at $97 per year. This gives you up to 100 background removing credits per month. But you're only allowed two team members and five brand spaces, so it may not be great for larger workspaces.
5. Pixlr
If you are looking for a good image-editing tool, Pixlr makes a great alternative to Crello. It is specifically made for people who are new to photo editing, which means it's perfect for beginners. With this platform, you can actually get a ton of image-enhancing features. Plus, they also have a great collection of stickers, gifs, and infographics to make your visual content stand out.
The only downside is, Pixlr is rather manual in its approach. Though this application can help you with some quick and basic editing, it is not as intuitive as the other alternative to Crello mentioned in this list. It doesn't have the same range of features as, for example, Simplified does.
6. Figma
Figma is one of the best Crello alternatives if you are looking for a collaborative online space to work from. It allows team members to work on projects in real-time. Moreover, Figma can help you create some powerful design prototypes for your online content. It also helps you to create vector graphics for your websites and optimize them for different sizes. This alternative to Crello is an especially useful accessible graphic design tool for small businesses.
However, if you are unfamiliar with Figma, it takes a while to learn how to navigate. And the range of pre-made templates on offer is limited.
7. InVision
InVision is a great Crello alternative if you're looking to create design mock-ups and vector graphics. They have an interesting collection of tools to help you to build your visual story according to your brand identity. With powerful illustration tools, this alternative to Crello can help you create advanced interactive designs for desktop and mobile screens.
All of that may be impressive, but it can be rather difficult to use. InVision is one of the best graphic tools for highly experienced designers. Otherwise, it can take you quite a while to get the best out of it.
8. Glorify
Need a good graphic design application for your e-commerce website branding needs? Glorify is an option. An easy-to-use and a very convenient image editor, this alternative to Crello can help you create some striking images for promotional content. You can add frames and design elements quickly to create beautiful, high-quality images for your store as well!
Glorify is a good tool for editing and creating some basic product images online. However, it's rather basic in its application and does not offer as many smart features as other design tools.
9. Snappa
This basic editing tool is quick and easy-to-use especially for beginners and can work as a good alternative to Crello. It lets you edit and resize your images for social media platforms in a snap. With its simple interface, Snappa is good for basic editing to produce some high-quality images. You can add graphics, shapes, and text to your images too!.
However, it doesn't offer as many design features as Canva or Simplified. With its very limited functionality, it's not ideal for creative branding or collaboration.
10. Framer
If you are looking for an application that can work as an alternative to Crello, Framer can also work for you! With its readily made templates, building a website will definitely not be as hard as you think it will be. If you are a business owner, its features are definitely curated for your business needs and making sure that your online presence is heard!
When using Framer, you can start using it for free. However, if you want to customize more and play around with the elements, the basic plan starts at $15! This alternative to Crello is definitely great but, if you are the type to want to make use of every single feature without having to pay for anything, Simplified is definitely the way to go!
Pick Your Favourite Crello Alternative for Free!
The best graphic design tool in 2023 should allow you to express yourself freely and also creatively. It should help you create an amazing brand and collaborate with your team without any hassle.
As such, we would recommend Simplified as the best alternative to Crello for the modern content creator. It comes with some exceptional AI advancements to help you create engaging images and videos. Not only that, but it can also help you generate copy that will keep your audience coming back for more.
Get started with the free design tool made for everyone today. Explore its range of features for editing images and videos, and create something amazing. Check out Simplified now!