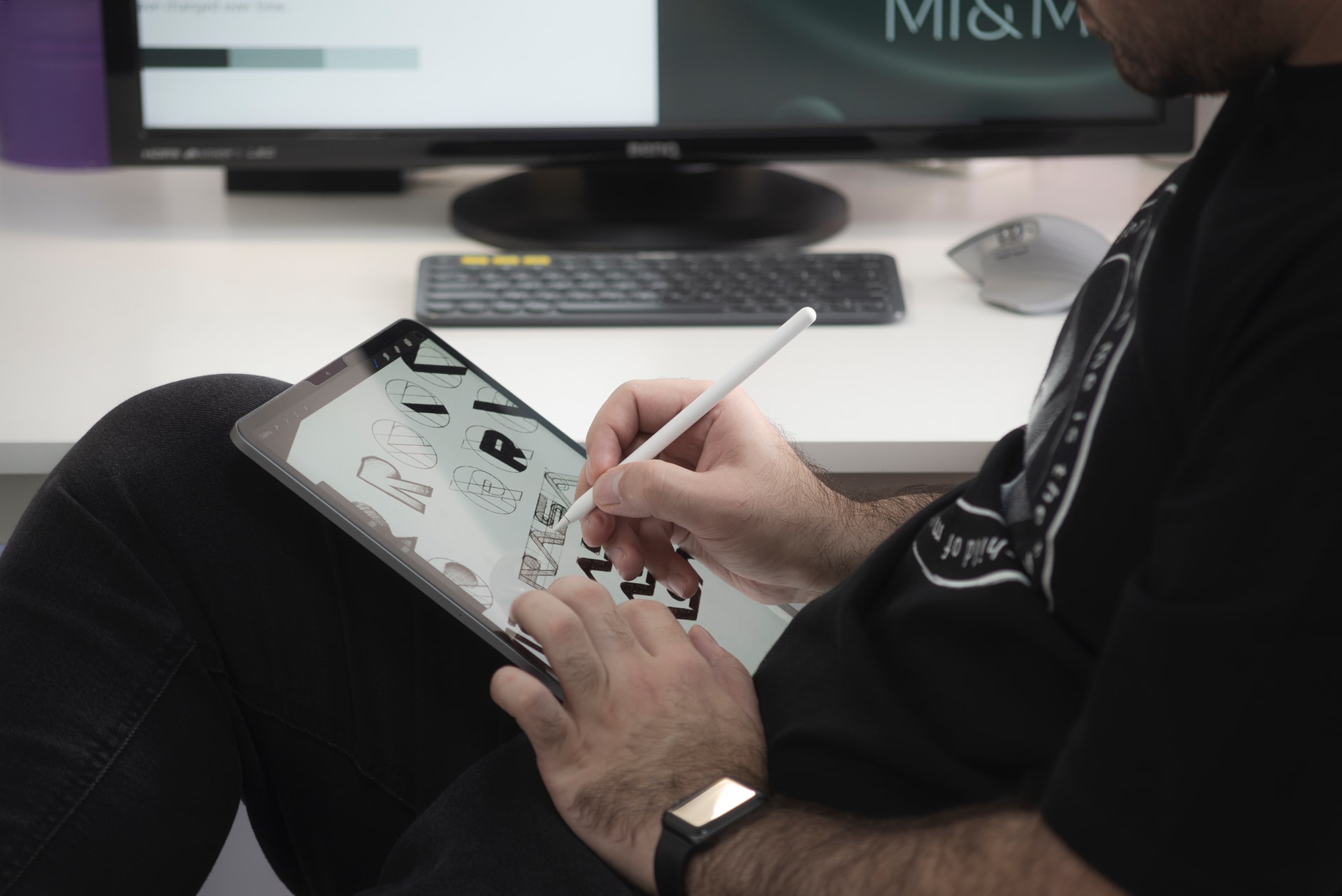 Nowadays, the sheer number of design tools available is overwhelming. There are many debates in the design community over which is the best free graphic design software. But to make this choice, you need to know the needs of your brand and if a design tool's features can help supplement them. Do you need a better workflow? Do you need templates for designing and editing?
Once, you've made up your mind, you'll find it easier to make a choice between all the websites like PicsArt that are out there. If you're searching for a great graphic design tool, you've come to the right place. That's because we'll give you an overview of all the features of PicsArt and a PicsArt alternative— Simplified. Let's get started with a brief comparison of the two to find out which app is best suited to your needs.
Simplified vs. PicsArt: Comparison at a Glance
Basis

Simplified

PicsArt

Pricing starts from
$12
$2.05
AI copywriting
✅
❌
Unlimited personalized brand kits
✅
❌
In-app Customer support
✅
❌
Design, Edit & Publish
Custom Fonts
✅
❌
Design Templates
✅
✅
Upload your own assets
✅
✅
Video editing

✅

❌
Video templates

✅

✅
Animation & Transition

✅

❌
One-click Magic Resize
✅
✅
One-click Background Remover
✅
✅
Content Planner + Scheduling Posts (Publish to Facebook, Instagram, LinkedIn)
✅
❌
Organize & collaborate
Members
✅ Unlimited

❌

Team sharing
✅
❌
Audio File Management
✅
❌
Real-time Collaboration: share your workspace + commenting while designing
✅
❌
Organizing: Folders
✅
❌
Built for teams
✅
❌
Premium community
✅
❌
Mobile Friendly
✅
❌
Integrations
✅
Google Drive, Google Sheets, Shopify, Chrome Extension, Storyblocks,
Pixabay, Unsplash, Brandfetch, Pexels, Airtable, Zapier
✅
Unsplash
You now know that both Picsart and Simplified, a website similar to PicsArt, are software that can really help you with the design of your brand. Now that we've seen the comparison at a glance with the table above let's dive into the different features for the apps and compare them up close. Let's begin with the pricing plans first…
Pricing and Plans— A Powerful Free Alternative to PicsArt
The price of any service out there is important to companies because investing in a product should be worth it. Is PicsArt free? Yes, but you'll be limited to the standard editing of videos and images. If you want to do more, such as remove watermarks or create logos, then you'll have to subscribe to PicsArt Gold, which allows you to do the above-mentioned things but also cross-platform access, save photos and videos in high resolution, and more. As a PicsArt alternative, Simplified's free plan allows you access to all of its design features, stock content, and its own AI assistant. Simplified is the world's first all-in-one design tool with which you can create everything – from Facebook Ads to blog outlines and so much more.
Simplified vs PicsArt: Comparison on the basis of Pricing & Plans
Packages

Simplified's Pricing

PicsArt Pricing

What's the difference?

Free
$0 Free Forever
Free
PicsArt's free plan gives you access to a limited number of features while Simplified's entire template and asset library is free forever. In addition, Simplified gives you access to all of its features, including the AI assistant, with which you can generate all sorts of original copy.
Small Teams
$12/member per Month
$6.24 for 1 member per year
$14.99 for 3 members per year
$23.74 for 5 members per year
$45.61 for 10 members per year
Simplified's price for small teams is set to maximize its value. You receive access to all of its features including design tools, AI copywriting, automated scheduling of posts and many more time-saving features. However, if you decide to choose PicsArt, then you'll probably have to invest in other apps because you'll have access to less features.
Businesses
$24/member per month
N/A
PicsArt doesn't have a plan for teams that are bigger than 10 people.
Enterprise
Talk to us for the best plan for your enterprise!
Custom
Simplified's enterprise plan has advanced AI features like long-form content and automated workflows.
When thinking about pricing, you need to be aware of your team's needs because PicsArt offers you a limited number of team members that you can include. On the other hand, the alternative to PicsArt, Simplified, allows you an unlimited amount of members to collaborate with on the platform. Depending on your number of teammates, you'll probably have to make a choice regarding Simplified's paid plans and decide between the Small Teams plan ($12 per member per month) and the Businesses Plan ($24 per member per month). Simplified gives you the opportunity to regulate the prices of your plans, and if you experience significant growth, you can create a customized enterprise plan! Just get in touch with the support team.
All the Features: AI Copywriting, Templates, Videos, and Assets
You know everything about pricing, but the most important is knowing the features included. Whichever is the most useful for your brand will dictate which service you ultimately decide to subscribe to.
AI Copywriting Tool
Alongside design, another important part of any brand or business identity is its copy. Simplified is the world's first all-in-one platform that provides you with both design tools and an AI content generator. You can create compelling copy just by typing a few words. It's that easy. And the best part is you can generate any type of copy that you may need – from LinkedIn ads to Instagram hashtags. PicsArt, however, doesn't have an AI writer. If you decide that you need an all-in-one tool, Simplified is a great PicsArt alternative for you to choose.
Templates
Both Simplified and PicsArt have amazing templates with which you can drag and drop elements to create unique designs. With these templates can you design anything you want—from email headers to flyers to YouTube thumbnails.
You can design logos on Simplified and PicsArt, but to use all of PicsArts' design features, you'll have to pay for the Gold plan. In case good templates are important to your brand, Simplified is a PicsArt alternative that will give you quality templates for free. All Simplified templates are free forever and you can use them in any way you want.
Websites similar to PicsArt usually offer templates for the most popular social media platforms like Instagram, Facebook, YouTube, and LinkedIn. With Simplified you get the chance to design quickly and create stunning designs with access to all types of templates.
One-Click Editing Tools
Simplified and PicsArt can both offer you one-click editing tools with which you can edit quickly and effortlessly. For example, Simplified's one-click magic background remover, image resizer, and animation creator will make designing super easy, time-saving, and fun. With a simple click, you can remove backgrounds from all your images. But when it comes to PicsArt, in order to use these features, you'll have to pay for the Gold plan because they're not in the free package. Also, bear in mind that if you need animations for your marketing company, PicsArt may not be what you're looking for. But don't get disappointed yet, Simplified is coming to the rescue with free animation tools for your toolkit. If you want to edit instantly or create stunning graphics and animations with easy-to-use tools, this may be the PicsArt alternative you're looking for.
Videos
PicsArt offers all types of features including video editing and creation for social media platforms. Simplified also has a range of video tools with which you can edit and create videos with minimal time and effort. But what sets Simplified apart is free access to its video library. This library includes video templates that can get you started in a second. PicsArt, on the other hand, has a video editor tool, which is unfortunately behind a paywall. So, if you want to make sure that you'll have unique videos for your marketing campaign, you may consider Simplified as a great PicsArt alternative.
Resource library
Both PicsArt and Simplified give you the ability to use royalty-free pictures. One thing to keep in mind is that the PicsArt library is limited while Simplified's offers you a wide variety of images and videos from Giphy, Unsplash, Pexels, Storyblocks, and more. With Simplified, it doesn't matter which plan you've chosen, you'll always have access to the stock photos.
Social Sharing: In-App Planning, Posting, and More on PicsArt and Simplified
Think of this, you have all your content sorted – designs, copy, and approval from the editor. Now, the only thing that's left to do is publish your work. You may not know when's the best time to post on Facebook, for example. By using Simplified, you can visually organize your schedule with the content planner. If you decide to use Simplified, you can start and finish this in the same app with a few steps. This feature is free for all with Simplified because publishing your content on the web is the most important thing for a marketing campaign. If you're a marketer who needs everything in one single software, Simplifies is the best PicsArt alternative for you there.
Collaboration & Organizing: Are PicsArt and Simplified Good for Teams?
Collaboration is a key aspect of content marketing because you need to interact with your team/clients and keep them looped into your design process. This way, freelancers will not be excluded from a company's works or a manager can easily organize the workflow. Additionally, by collaborating in real-time, you can access feedback faster and boost your work efficiency.
With Simplified, you can have all these conveniences no matter the plan you choose. On the other hand, these features aren't available on PicsArt. If you're in need of a space to work with your team, you may have to consider Simplified as an alternative to PicsArt for a good workflow.
With both Simplified and PicsArt, you can organize projects in different folders so all of your work is easily accessible and organized.
Getting Started: How Easy Is It to Use PicsArt and PicsArt alternative, Simplified?
Last but not least, it's really easy to get started on Simplified and PicsArt. Websites like PicsArt prioritize user interface and ease of use, but there are differences between the two apps.
PicsArt is great for image editing and people who work solo, while Simplified is team-friendly. In addition, Simplified is a tool that can do all the heavy lifting for your marketing campaigns while PicsArt is a design-oriented tool with which your options are limited unless you purchase the Gold plan.
PicsArt's white user interface can cause eye strain if you're staring at the screen for hours. But Simplified's dark mode makes the long hours behind the screen less tedious.
You can easily navigate through Simplified and PicsArt and start content editing and creation in seconds. But only with Simplified will you have all design effects and other features available right when you sign up.
When it comes to help and support, all websites similar to PicsArt have email support accessible for any user. But Simplified has something else to offer in case you need help or have a question to ask. While PicsArt's support team is available only via email, you can contact Simplified's team live via in-app chat support so you can solve all of your problems instantly.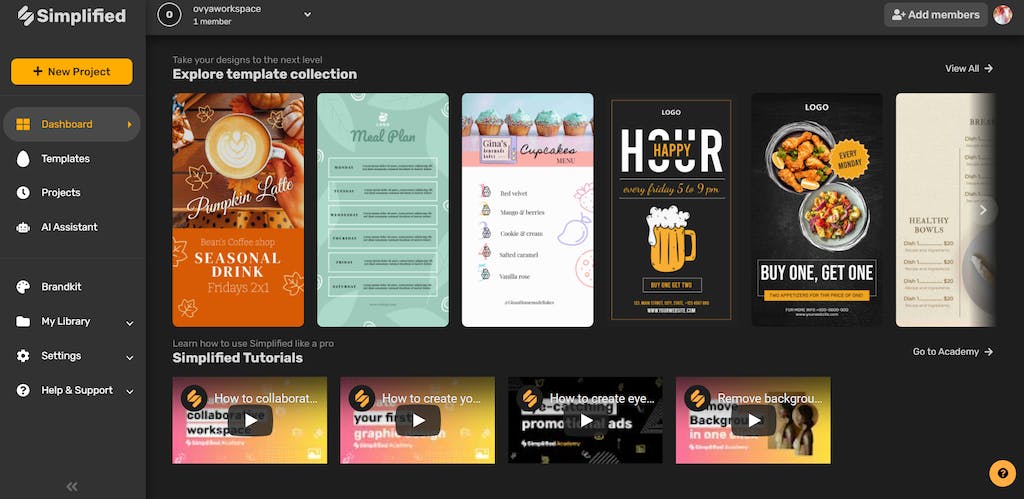 Conclusion
Simplified is an all-in-one app for creating and sharing great-looking photos. It has everything you need to make a stunning photo collage, generate compelling plagiarism-free copy, or share your memories on social media. There are tons of templates to choose from and layer effects that can be easily adjusted with sliders to fit your style. If you're looking for a PicsArt alternative, then look no further. Better Shopify sales are just a few steps away.