These days, it seems like we are all living our lives on Instagram, whether it be through Reels, trending music, and closed captions. That being said, have you ever found yourself feeling uninspired when it comes to writing witty Instagram captions? Don't worry! We've all been there, which is why we are pleased to introduce to Loki – your very own AI-powered creative assistant to generate unique quotes for Instagram on Simplified!
The online world of content creation on Instagram is ever-evolving and fiercely competitive! If you type in 'best Instagram captions', Google will come up with millions of results. However, do you really want the same content that everyone else is using?
We know that not everyone has the patience or the appropriate skill set to write impactful captions. So, we've found a fix! Loki is Simplified's very own AI-powered creative assistant that helps you generate quotes for your Instagram posts, stories, or reels.
Why Do I Need Loki's Help for My Instagram Quotes?
Focus on Design: Loki will take care of the generating unique captions based on your input, so you only have to worry about the design! You now have more time to focus on creating stunning graphics for your brand. Let Loki take care of the accompanying text.
Speed and Efficiency: We've developed Loki to assist you based on the newest technology in media. AI in graphic design speeds up your design process with increased efficiency! The power of Loki is in the tool's AI origins. It will analyze vast amounts of data for you at lightning speed and present you with the best results for your caption and text requirements.
Cherry on Top: While Instagram is undoubtedly a visual platform currently dominated by Reels, a little bit of effective text goes a long way! Instagram posts with explanatory text overlay generate 41% more interactions on average.
Related: Instagram Insights Simplified in 8 Easy Steps [PART 1]
How to Use Loki to Generate Quotes for Instagram
Follow these 4 simple steps to start generating quotes for your Instagram profile:
Step 1: Sign in to your Simplified account, and from your dashboard click on the "Let's Go" button under "AI Assistant".
Step 2: You're in! Now under "Select Your Objective", scroll down to choose the "Quotes Generator" to get started!
Step 3: The "Tell Us More" section is where you input your keywords! We've chosen 'inspiratioal quotes' to generate examples for you.
Step 4: Click on "Generate Now" and enjoy Loki's AI magic!
TIP: Generate a couple of times for the best results using the "Generate More" button!
There you have it! Loki's AI-powered quotes suggestions for your Instagram, ripe for the picking!
The Power of Instagram Quotes
As of May 2021, there are over 1 billion Instagram monthly active users worldwide.
Loki is an AI-powered creative assistant that will help you optimize your captions for Instagram – from quote length to popular keywords!
Photographs on Instagram are the main attraction, however, the captions that go along with the media provide the context for followers to engage with your content!
Quotes on Instagram tell a story: your brand and your online persona can grow and maximize on the platform through what you type into for your audience.
The "perfect caption" has less than 10 words and 20 emojis: harness Loki's power to get inspiration for your Instagram quotes.
Related: Instagram Insights Part 2: Using Instagram's Latest Features
Up Your Instagram Game With Simplified's Loki
Now that you know how to generate quotes for your Instagram with one click, let's look at how Loki can help you further!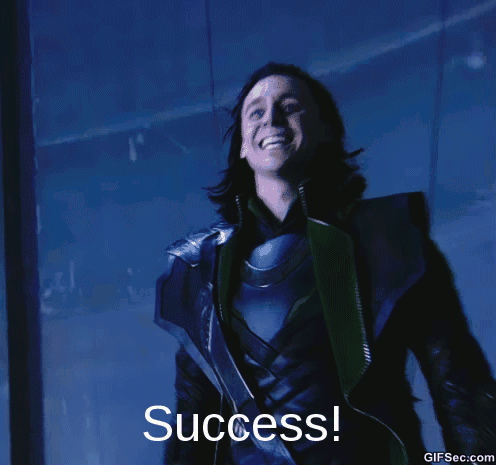 How To Generate Graphics For Your Quotes
You have the quote you've been looking for, tailored to your keywords. Now, let's turn that quote into a graphic for Instagram in two simple steps!
Step 1: Choose a quote you like from the suggested list.
Step 2: Click on the "Generate Creatives" button and wait!
TIP: Save your favorite quotes from Loki's suggestions by clicking on the ♡!
Voila! Simplified will automatically open a new tab in your browser with a brand new artboard! Here you can edit the text, change the background, and upload more media!
Related: Designing Content For Social Media In 3 Simple Steps!
Watch this short video to understand Loki's magic, and start generating on Simplified!