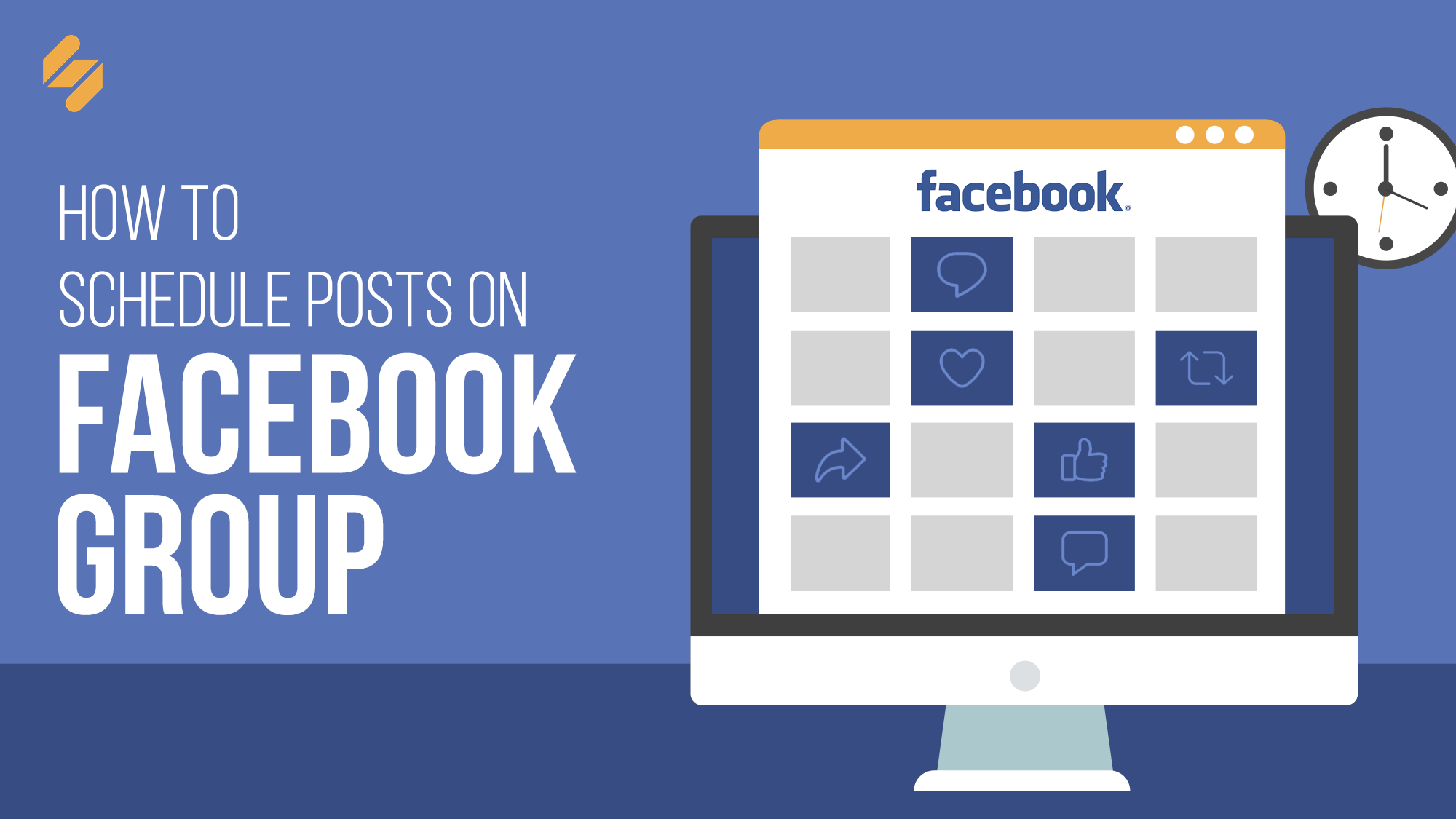 If you operate a Facebook group for your business, it can function as an excellent space to connect with like-minded individuals and discuss topics related to your industry. However, crafting posts and managing the group on a regular basis can quickly become too much. Being able to schedule posts on Facebook groups can save you time and energy that might be spent managing other social media platforms. Check out how to do it below!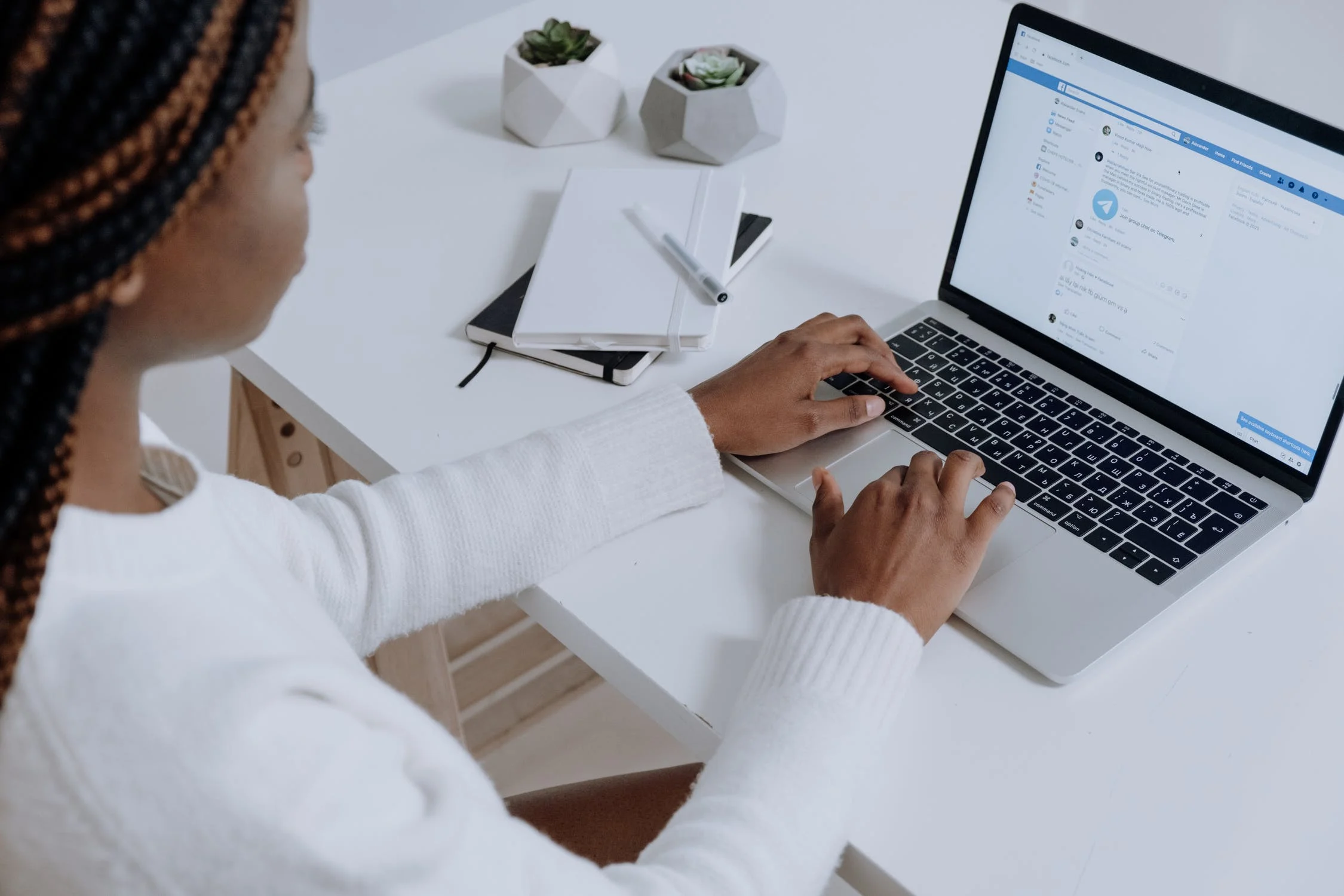 How to Schedule Posts on Facebook Groups
You can schedule posts on Facebook groups using two different methods. You can do it through the Facebook app itself, or use a third-party app. In this blog, we'll teach you both the ways to schedule posts on Facebook groups!
Schedule Posts on Facebook Groups Through the Facebook App
Remember, you can only schedule posts on Facebook groups that you moderate or are an admin of.
Here's how you can schedule a post on Facebook groups if you're an admin or moderator:
Open the group you want to post to.
Click on the text box that says, "What's on your mind, ___?"
Type your post into the box.
Instead of clicking on "post" click on the little calendar icon beside that button.
Schedule your post as per the date and time you want it to go up.
Click on "schedule" and you're done!
If you wish to check out or reschedule your scheduled posts, go to the "admin tools" column and find the "scheduled posts" tab at the bottom.
However, the only downside is that you can only schedule one Facebook group post at a time. If you want to schedule multiple Facebook posts to multiple Facebook groups, you'll need to use a third-party app.
Schedule Multiple Posts on Facebook Groups Using Simplified
Simplified's social media scheduler is one of the best third-party apps that allows you to schedule posts on Facebook groups, plus so much more. With Simplified's easy-to-use content management tools, you can customize your posts, upload images and videos, write descriptions, and auto-post to Facebook Groups – all in just a few minutes!
Here's how you can schedule posts on Facebook groups using Simplified:
On the Calendar Planner, click on the icon or New Post in the upper right corner.
Select Facebook Groups.
Add your project from your media library or design from the calendar.
Click the chevron arrow in Schedule and choose the date and time you want your post to appear or just add it to your queue!
The best part about using Simplified's social media scheduler to schedule posts on Facebook groups is that you can schedule multiple posts at a time without any hassle. This feature makes it super easy to post content to multiple social media networks at once. And, you can also share your post with anyone for approval before you schedule it by clicking the "Save Package" button.
Free Tools by Simplified to Increase Engagement on Your Facebook Groups
Scheduling a post may just be the least of your worries if you have no posts to schedule. Struggling to come up with a nice post to share with your group members? If only there was an all-in-one tool that helped you write, design, AND schedule engaging Facebook posts.
…turns out, Simplified does it all!
Designing your social media posts has never been easier – and you don't even need any prior experience in graphic design! Simplified's graphic designer app is completely beginner-friendly and comes with hundreds of premium templates you can choose to edit.
And with Simplified, you can easily invite team members to edit, manage, tag, and comment on projects. Leaving feedback, getting approvals, finalizing designs, and collaborating in real-time is a breeze. You can also create separate folders for clients and projects to keep your work and your team organized.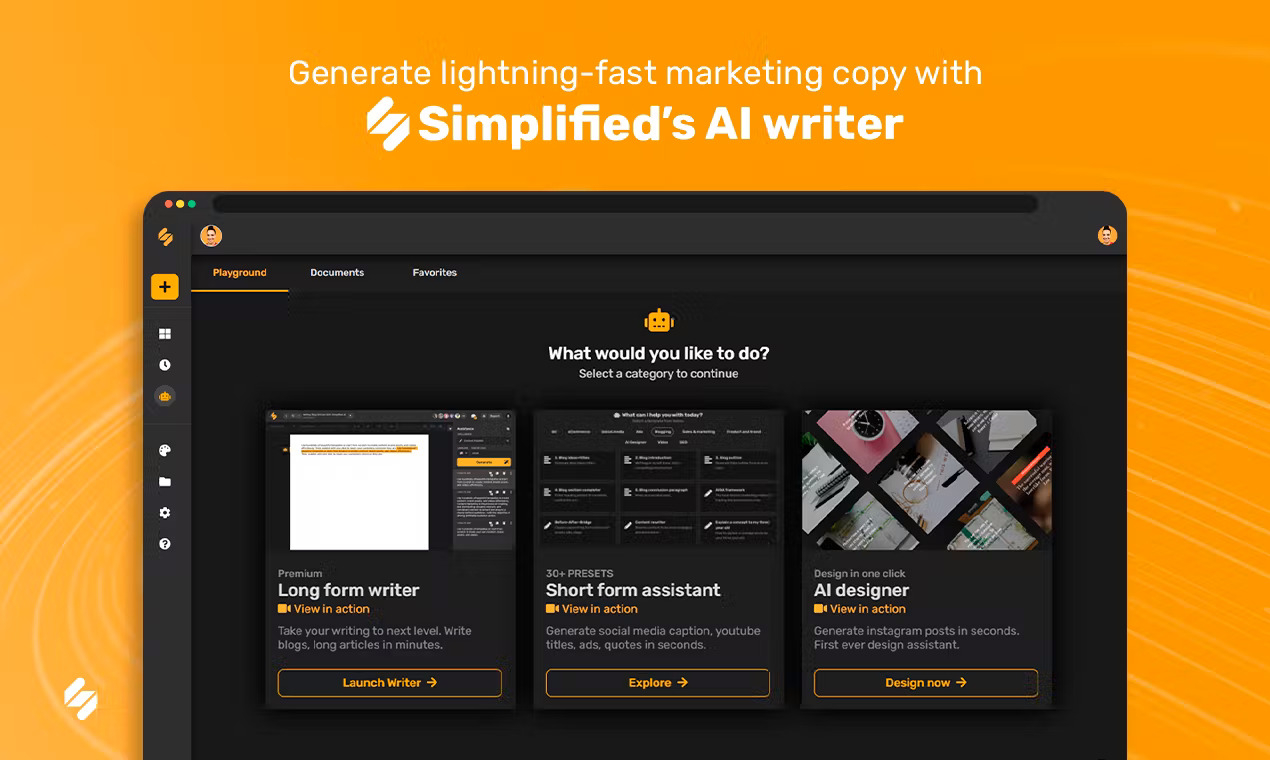 Churn out clear, crisp copies of all your Facebook posts within seconds using the AI Copywriter. If you need to produce content in a certain tone to reach a wider audience, the AI writer can help you out. You'll never have to worry about writer's block again, and you'll have a steady stream of new content to share every day. Best of all, the AI-generated content is totally unique, so there's no risk of duplicating someone else's work. For a seamless social media posting experience, Simplified is the tool for you – and we know you agree! Try it out today.