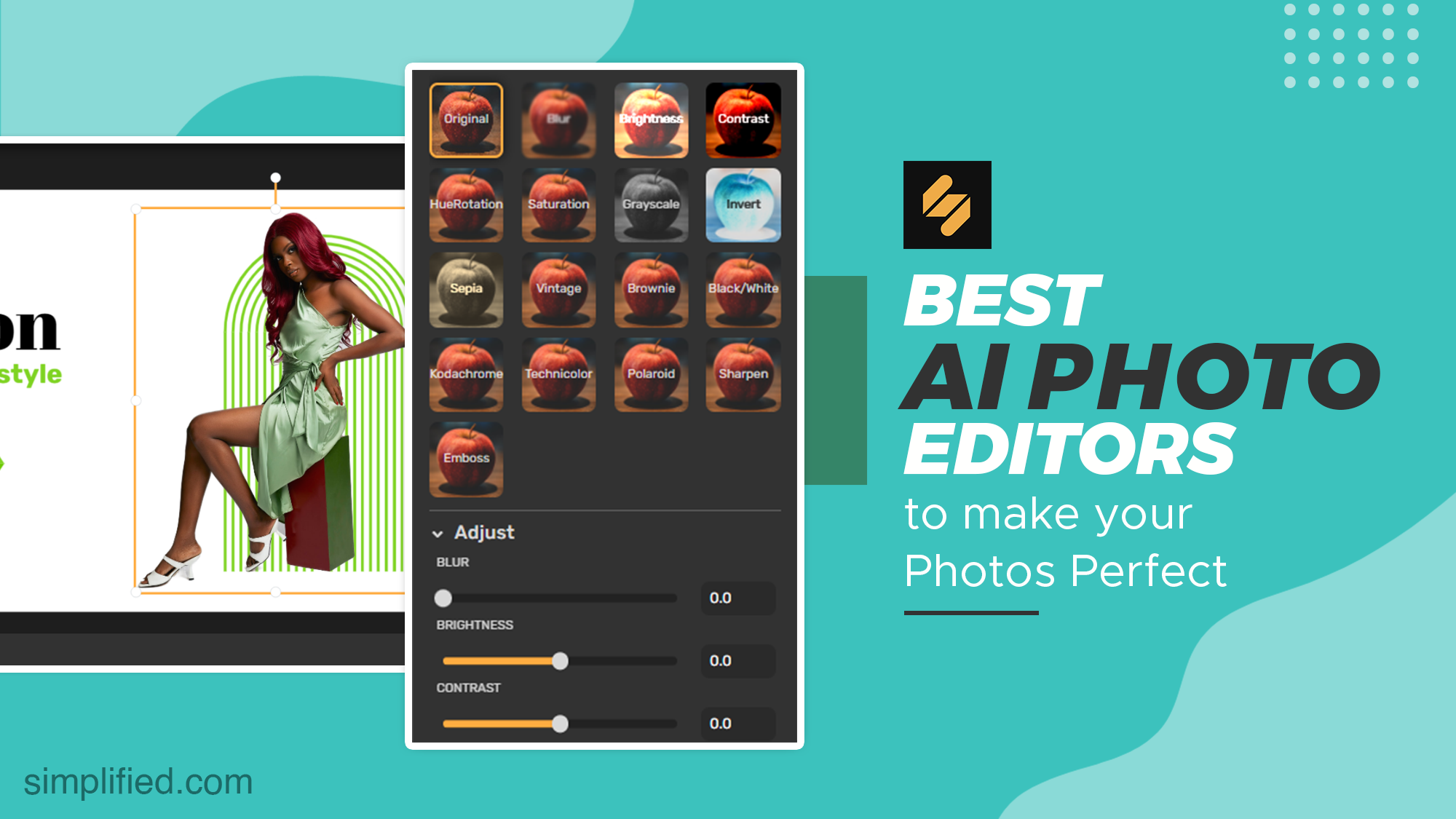 Like every other aspect of our lives, AI is taking over the world of photo editing. From making small tweaks to your photos to giving them a complete makeover, AI photo editors can do it all. And the best part is, that many of these editors are available for free!
In this article, we've compiled a list of the 10 best free AI photo editors that you can use to make your photos perfect. From online editors to desktop software, these editors have everything you need to make your photos look their best. So, if you're looking for a free AI photo editor, read on!
10 Best AI Photo Editors of 2022
Each AI photo editor has its unique set of features, so be sure to read through the descriptions to find the one that's right for you.
1. Simplified
Simplified is an all-in-one social media management tool that's powered by AI. Their AI graphic design tool has thousands of ready-made templates to create content. Plus, the AI Image editor has one-click editing tools that allow its users to create without needing prior graphic design experience.
Pros:
Has a Free Forever plan for editors on a budget.
Easy to use and has a simple interface.
Team collaboration is possible.
Cons:
Only has a dark interface but is working on a light version.
Pricing: Simplified has four paid plans that vary depending on what kind of business you have. Their Starter plan ($15 monthly, $9 annually) is for professionals, while the Small Team ($30 monthly, $18 annually) is for small teams starting with digital marketing. The Business plan ($50 monthly, $30 annually) is best for growing teams, and the Growth plan ($125 monthly, $75 annually) for high-growth businesses.
2. Lensa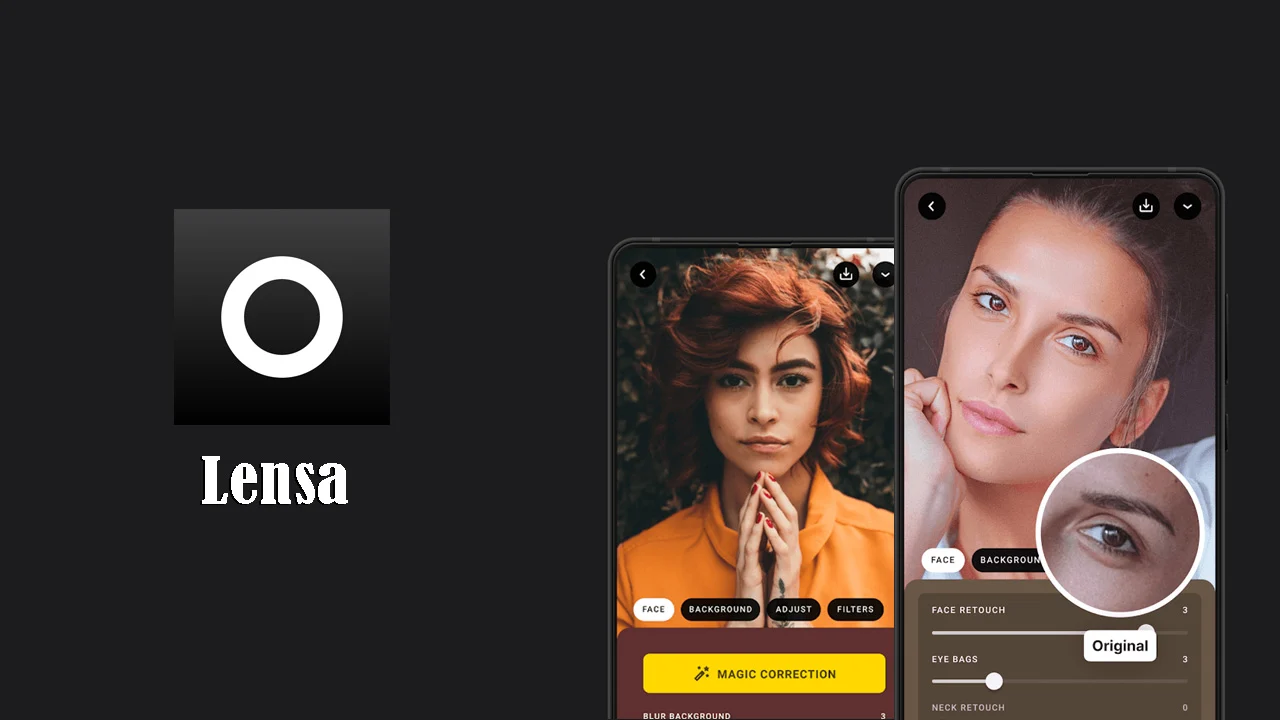 Related: Top 10 Apps To Edit Aesthetic Photos On Your iPhone
Lensa is an AI photo editor application exclusively for smartphones. This app is made for selfies and portrait photos with features focusing on covering up pimples, skin corrections, and overall enhancements.
Pros:
Cons:
It's a subscription service, so payment is monthly rather than a one-time purchase.
AI background removal is sometimes inaccurate.
Pricing: Lensa is a free-to-download application, but you can subscribe to their premium subscriptions: $29.99 annually and $7.99 monthly.
3. Luminar AI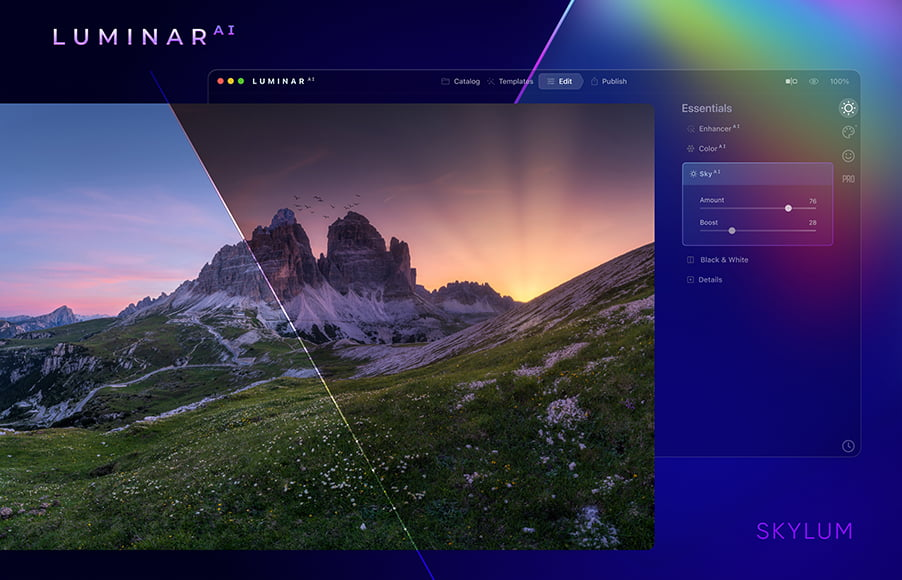 As one of the most recommended AI photo editing software, Luminar AI is known for its extensive editing features. They also offer varying tools and have different templates that users can use.
Pros:
Can be used as a plugin for Photoshop, Lightroom, and Apple Photos.
Cons:
Export options are limited.
Doesn't support layers.
Pricing: Luminar AI is a one-time payment of $79. $99 if purchasing two and $119 for three licenses.
4. Aurora HDR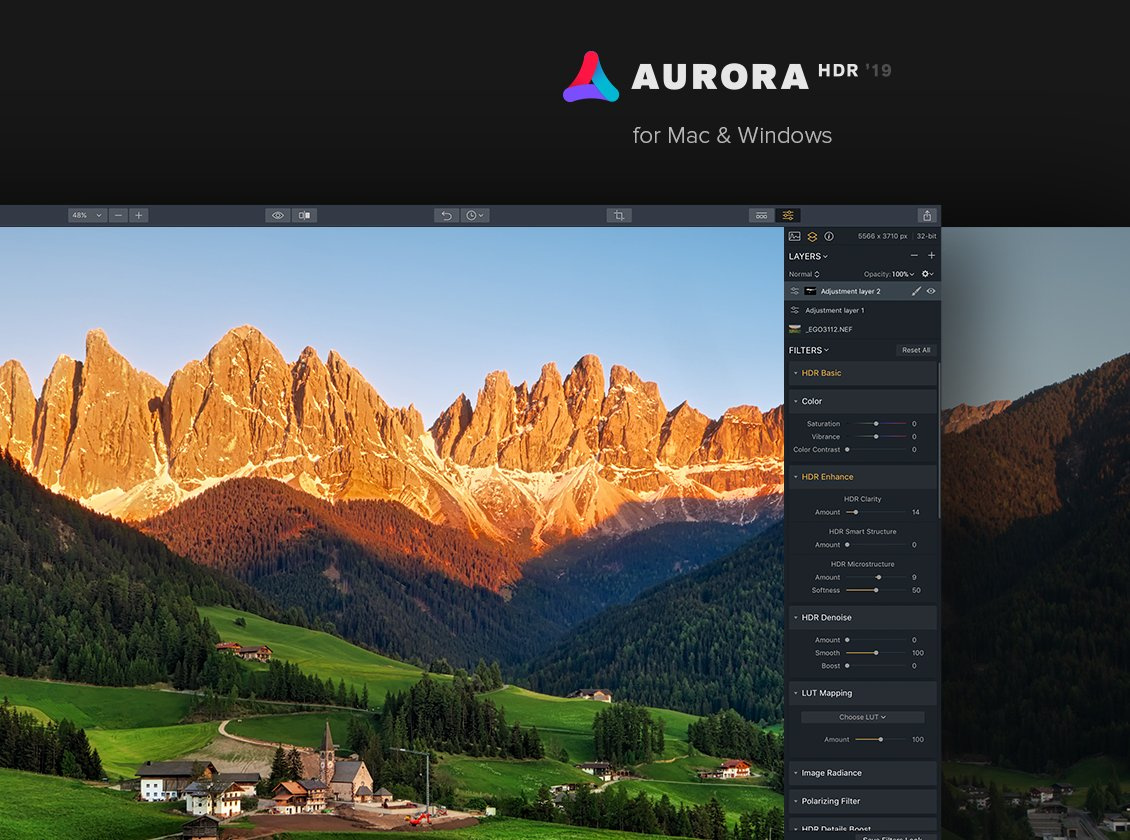 Specializing in high dynamic range (HDR) processing, Aurora HDR is great for landscape and architectural photographers. The AI photo editor focuses on enhancing the details of a photo (like highlights, shadows, and tones) to produce a great HDR. They also have LUT (Lookup Table) mapping if you need to make any creative color adjustments.
Pros:
Quick HDR rendering and processing.
Cons:
Has limited features (exclusive for HDR).
Quite expensive for HDR-only edits.
Pricing: Aurora HDR is a one-time payment of $99 and can be bundled with Luminar AI for $149.
5. Topaz Labs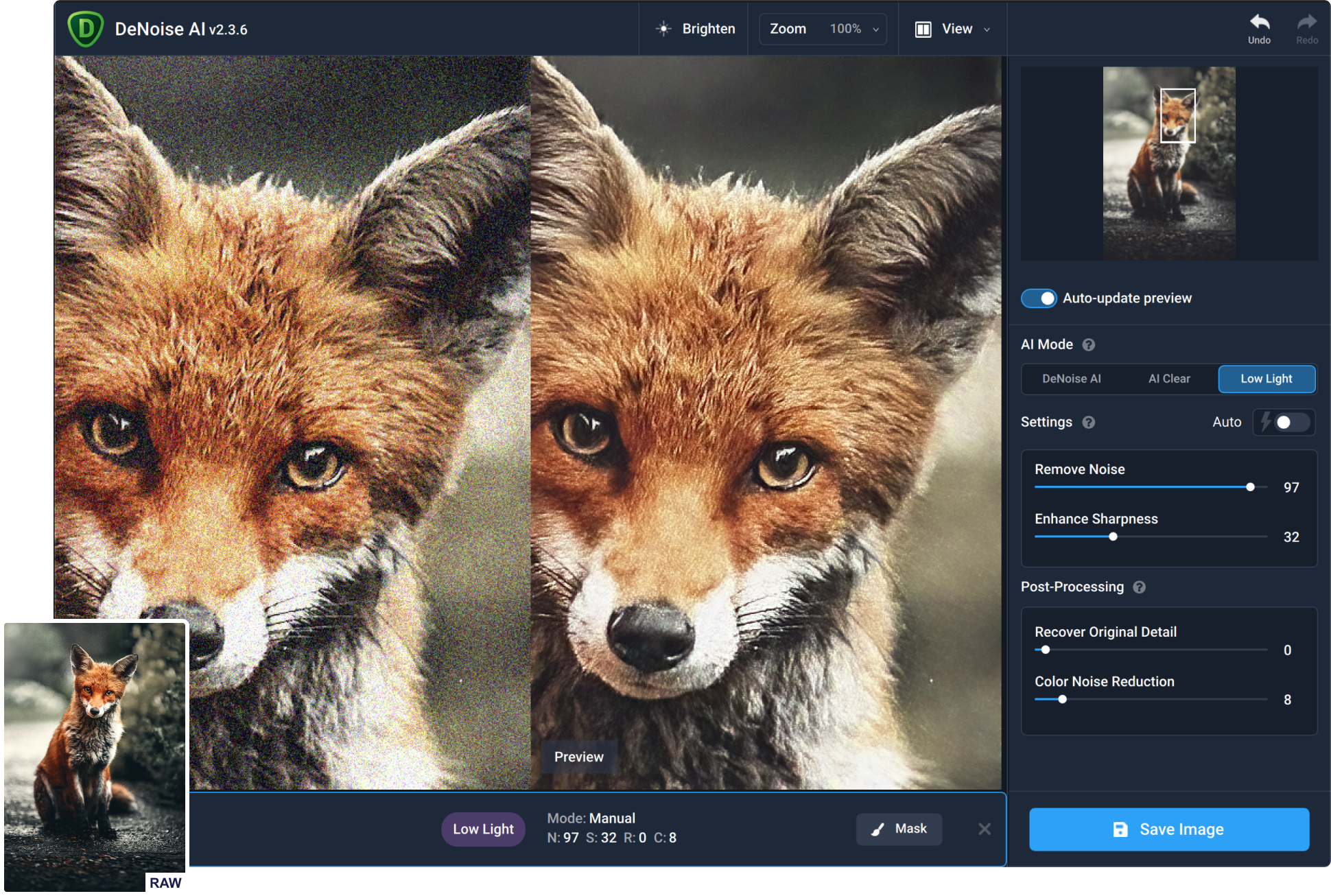 Topaz Labs is an ideal tool for AI image enhancement. The AI photo editing software can upscale, convert, correct, remove, and more. Plus, its AI feature works for better photo and video quality.
Pros:
Has one-click presets that are good for beginners.
Cons:
Program is expensive for singular use.
Pricing: Topaz Labs has two products: one for image and another for video editing. Both are just one-time payments of $199.99 each. You can also purchase upgrade licenses for $49 to $99.
6. Corel PaintShop Pro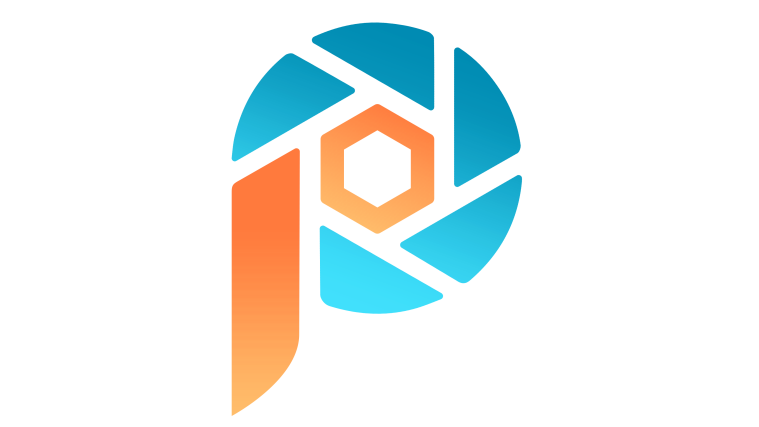 Corel PaintShop Pro recently added AI and machine learning as features, so photo editing is a breeze. If you're a beginner, you can start with PaintShop Pro. It has many basic and advanced features, plus an AI Denoise tool to remove noise in photos.
Pros:
They have a 30-day free trial.
Cons:
Tool is only available to Windows users.
Pricing: Corel PaintShop has different bundles ranging from $179.99 to $79.99. They also have the option to upgrade for $59.99 and $79.99.
7. Adobe Photoshop CC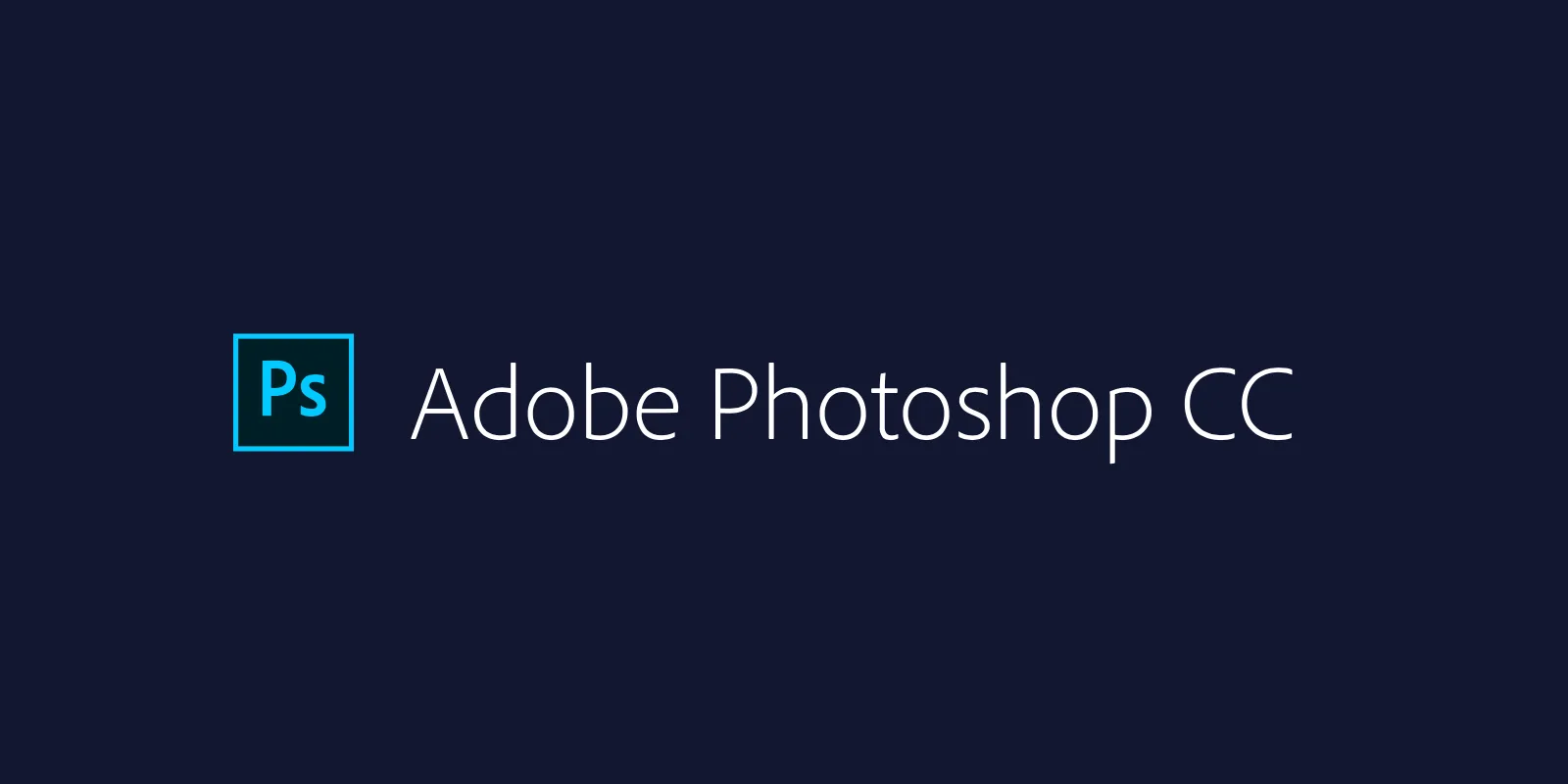 Adobe Photoshop is one of the more popular photo editors. It recently created 'Sensai', Adobe's AI machine learning platform with a set of AI tools where users can retouch and stylize photos.
Pros:
Cons:
Subscription-only service.
Has a limited set of AI filters.
Pricing: Adobe Photoshop CC is a monthly subscription service for $20.99 per month.
8. Deepart
Related: A Step-by-Step Guide to Make Videos With Photos
Deepart.io is a website-based photo editor that converts photos into artwork using AI. The free AI photo editor generates images into paintings similar to the style of Picasso or Van Gogh. It edits instantly and has no need for preprocessing or retouching.
Pros:
Cons:
Usage of the tool is free, but images are only at 500×500 pixels and watermarked.
Pricing: Deepart costs $19.43 to get an HD and watermark-free photo that's done in 10 minutes. There's another plan that costs $60.35 for an ultra HD, a watermark-free photo that'll only take 24 hours.
9. Imagen AI
Best for batch photo editing, Imagen AI learns your editing style through your previous edits and applies it to your future photos. It analyzes your past libraries and editing choices, then replicates those edits to your photos producing instant edited photos.
Pros:
Quick way to edit a large number of photos at once.
Cons:
Only available on desktop and integration with Adobe Lightroom.
Can be a bit difficult to set up since you'd need a library to get going.
Its pricing scheme is unusual and can be difficult to understand for starters.
Pricing: Imagen AI is a monthly subscription service of $7 per month and 5¢ per photo. Their additional features of Cropping and Straightening are an extra 1¢ each per photo.
10. Movavi Picverse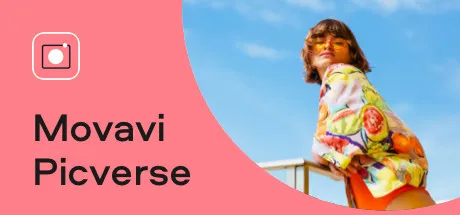 If you're looking for auto image restoration, Movavi Picverse is a good AI image editor. You can let AI adjust your photos, change your brightness and contrast with HDR Lighting, or enhance by color correcting. The tool also has a denoise tool to remove digital artifacts, plus a Restoration AI that can clear out dust and scratches.
Pros:
Cons:
Can't do layer-based image editing.
Editor has a tendency to freeze if repeated actions are done while editing.
Pricing: Movavi Picverse is a one-time purchase of $130.48.
Which Free AI Photo Editor is for You?