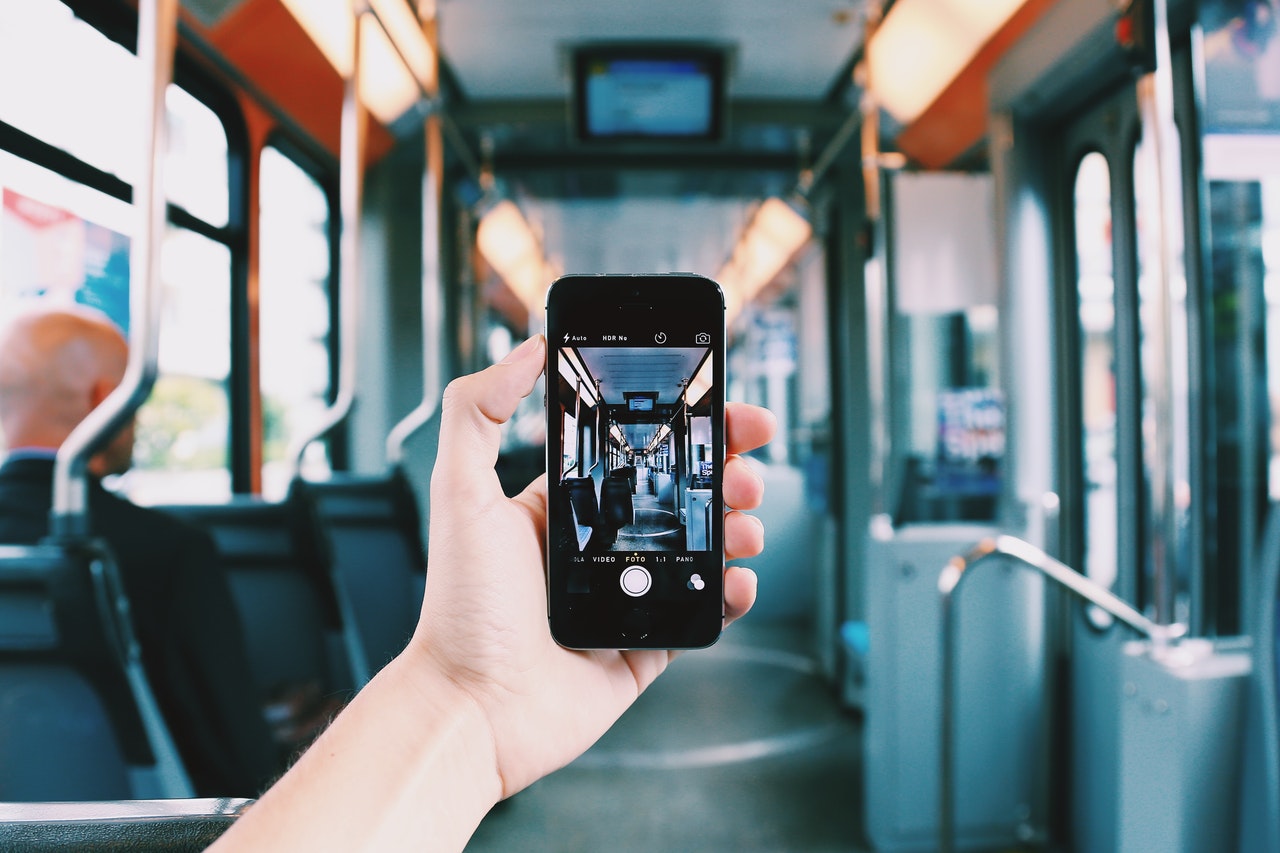 When you want to savor a special moment or share a story with others, videos and photos are the perfect way to do it. Videos and photos help businesses capture the attention of potential customers and give them an introduction to the company's brand. Slideshows may have been around for years but they can't be uploaded to social media. The best way to share a group of photos is to turn them into a video using a video editing tool. Simplified is one of the best tools for this. Here's how you can make videos with photos using Simplified!
How To Make Videos With Photos With Simplified
1. Choose a Template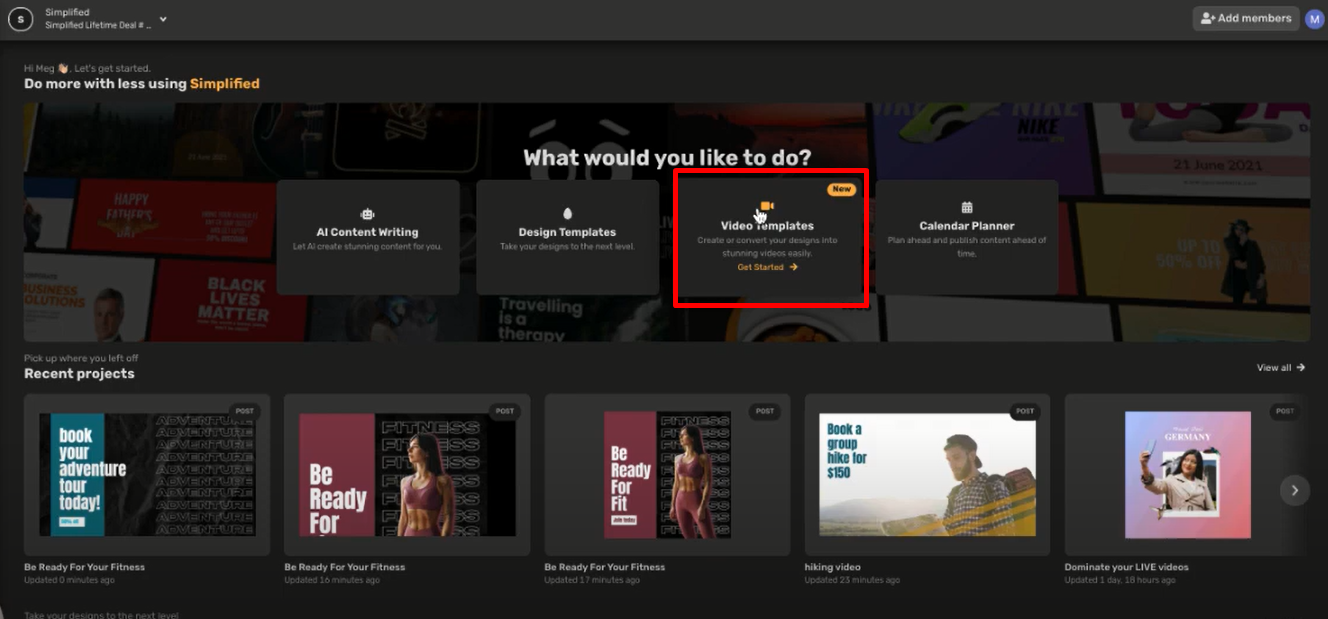 You can always start fresh by choosing the 'new project' option. However, we recommend sticking with one of our professional templates until you get a feel of the tool – especially if you have no prior experience with video editing or don't know how to make videos with photos.
On the left side of your screen, there is a search bar. In the search bar, you can enter the type of video you want to create. Depending on the platform you want to post the video on, you can choose between Instagram, Facebook, YouTube, etc. Click on the template you wish to use to be redirected to your workstation to continue to make videos with photos.
2. Add Images From Simplified Library or Upload Your Own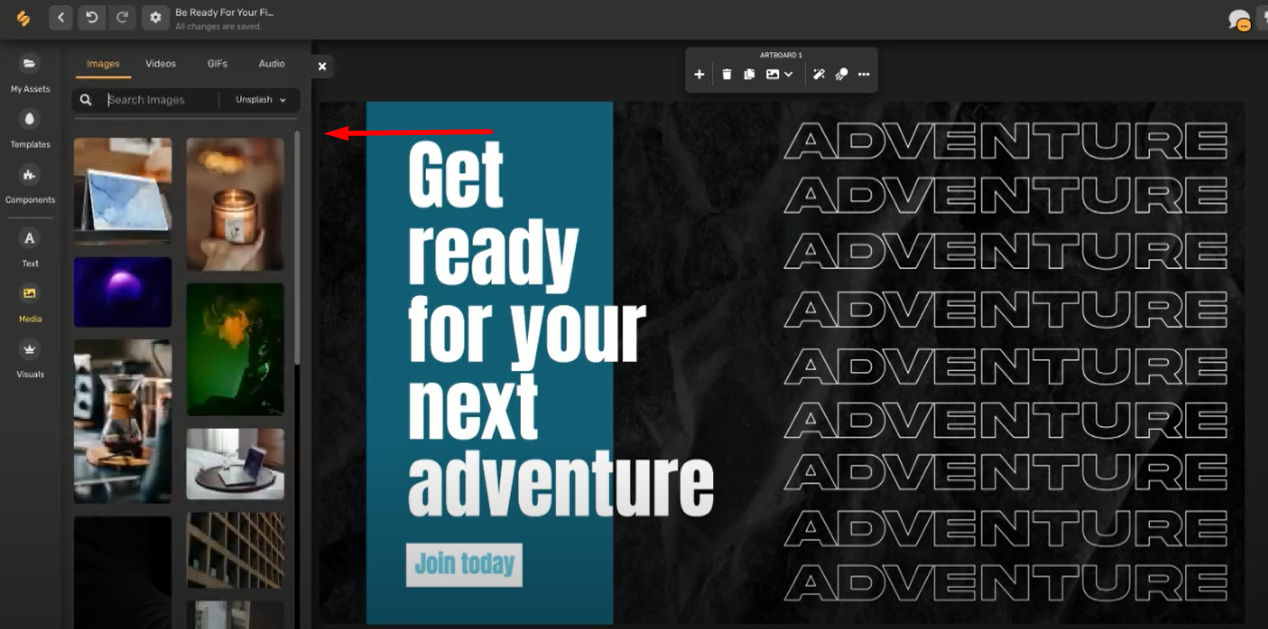 Adding photos to your timeline is simple: just drag and drop them onto the video in the center of your screen. If you're using a pre-made template, the process is even easier. The options give you the choice of replacing the existing image with new photos, or adding new photos on top of it as layers. You can add photos to your video, and play around with each image afterward.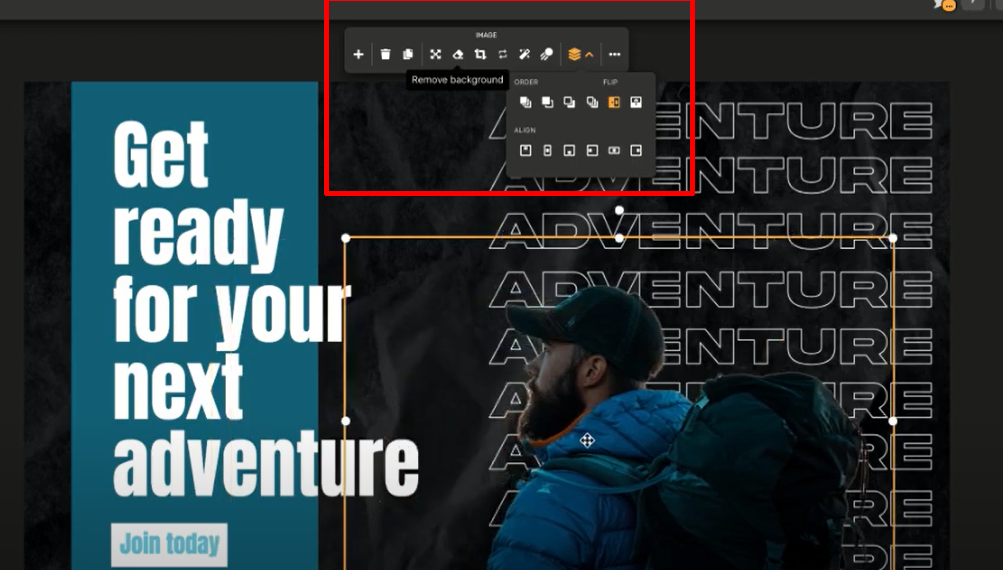 3. Add Music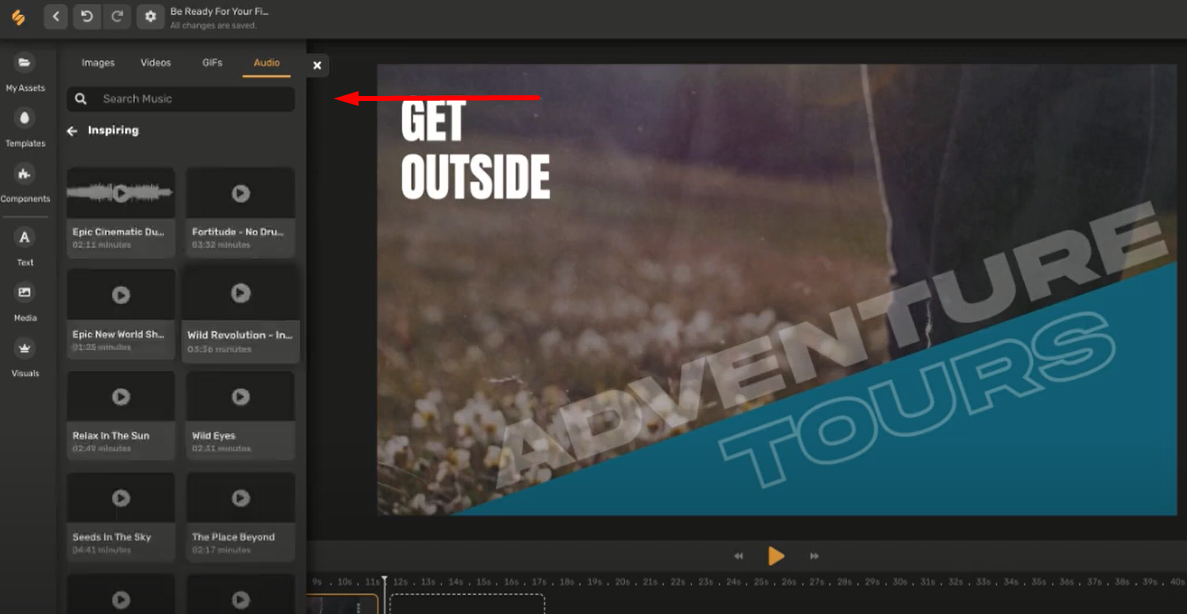 the screen. There, you'll find hundreds of tracks sorted into different categories. You can play each track from the menu to see which one will fit your video. Once you find a tune you like, simply drag and drop it into your workspace. In addition to picking a song from our large selection, you can also upload your own audio files. To do this, go to My Assets and add the files you want.
4. Export and Upload!
When you're happy with your work, click the Export button in the upper right corner of the screen. You'll see a dropdown menu that will allow you to select the format of your video. Once exported, you can share it on social media, or get a link to share the preview.
That's it! In just a few minutes, you can create a professional-looking video from photos and share it with your friends, colleagues, and even potential customers. Our video editing platform includes dozens of other video editing features, so you can further embellish your video with effects, transitions, enhancers, stickers, and text. Be sure to try out all the different options. They all follow the same principle—just drag and drop an element to add to your photo and edit it directly from the workspace.
One Free app to design, collaborate, and scale your work – try Simplified today
Simplified is an awesome app for so many other things – like AI Copywriting, Graphic Design, and Social Media Planner! It is an all-in-one tool that makes it easy to create and share content. With just a few clicks, you can manage all your tasks and keep your workflow running smoothly. Simplified is the perfect solution for busy agencies and small businesses. And the best part – it's free forever!