Love is in the air! If you haven't already been busy crafting cards and planning your perfect date night, now is definitely the time to get started. That said, everyone knows that Valentine's Day is the perfect opportunity for businesses and companies to get some attention. And what better way to attract eyes to your special event, sale, or post than a beautiful Valentine's Day post?
But to create that, you need a good selection of photos, content, and most importantly the fonts! We have compiled a list of some of the most creative Valentine's Day fonts from beautiful calligraphic styles to bold and retro fonts. You can use these fonts for social media posts, announcing sales, creating love quotes, posters, T-shirts, and much more. If you are a graphic designer, a social media manager, or a business owner looking to create the VD buzz on socials, try these Valentine's Day fonts to level up your design!
1. Arizonia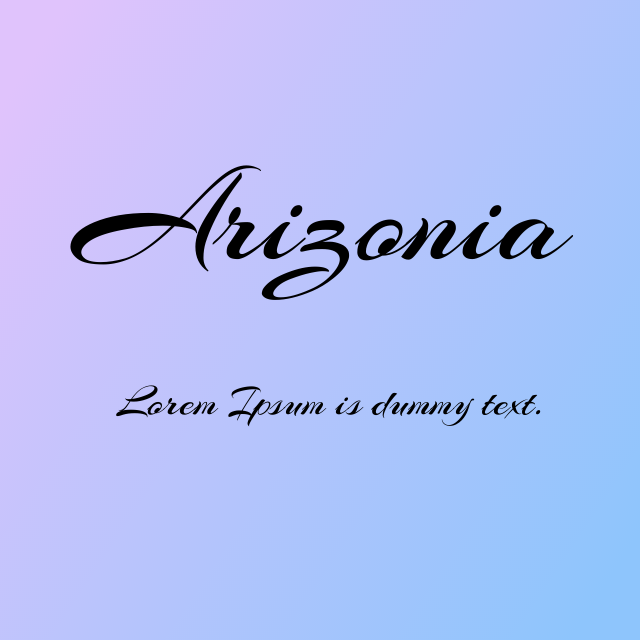 Source: Simplified Font Generator
Calligraphic style Valentine's Day fonts are some of the top picks of this season. Arizonia script gives a unique and exotic look that is both romantic and quirky. The bold lettering adds character and weight to the font. First on our list, and probably one of the best romantic fonts to go on T-shirts, letterheads, and even wedding invitations.
Related: 20 Best Fonts For Logos That Tell A Story
2. Adelia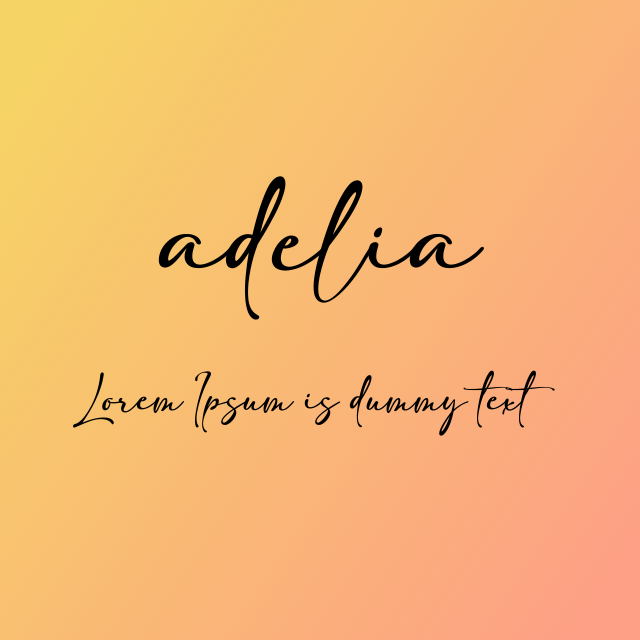 Source: Simplified Font Generator
Adelia is among the best Valentine's Day fonts if you are looking for something modern and fun. The spaced-out characters make the calligraphic style more intimate without being too intense. It also gives a subtle air of luxury with the finely drawn curves. Use this font to send a letter to your darlings or make your audience excited for a sale opening!
3. Imperial Script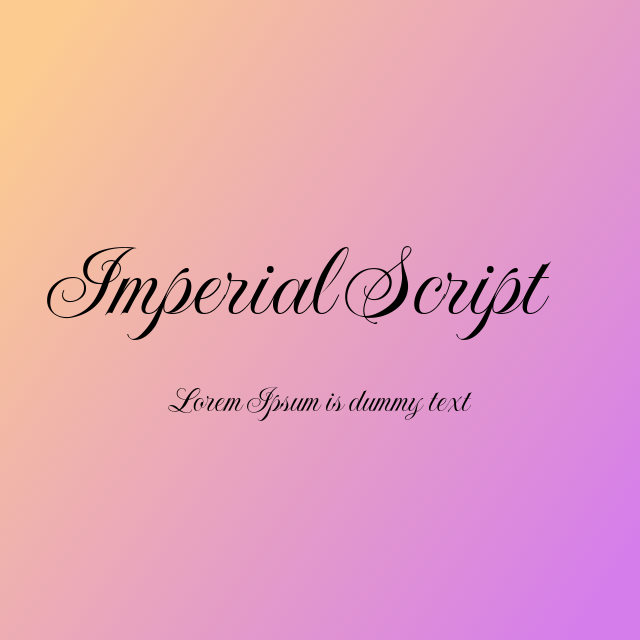 Source: Simplified Font Generator
If you are looking for a formal, calligraphic style – Imperial Script is a perfect choice. The elegant swirls are perfectly juxtaposed with the clean lines to create a formal appeal. As a formal script, it also has the charm of another era. Are you planning to throw Valentine's Day Masquerade party? Well then, this would be the perfect font to express ideas of romance with some healthy flirting.
4. Grand Hotel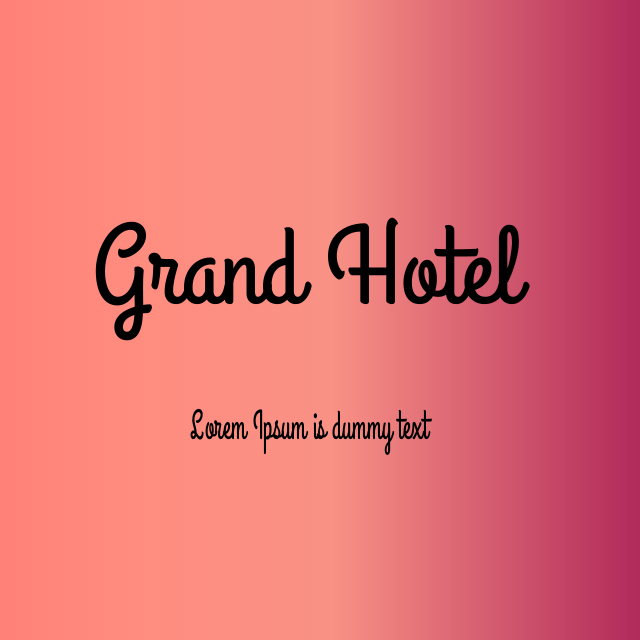 Source: Simplified Font Generator
Looking for something unique for your Valentine card? Or something professional for a special event in your cafe? This font can fit both demands with its neatly designed curves. A vintage font with the perfect balance between elegance and edginess, Grand Hotel is unmissable! It is also a great font to create logos, badges, and insignia.
Related: 8 Creative Font Trends to Look Out for in 2022 + Free Design Tool!
5. Homemade Apple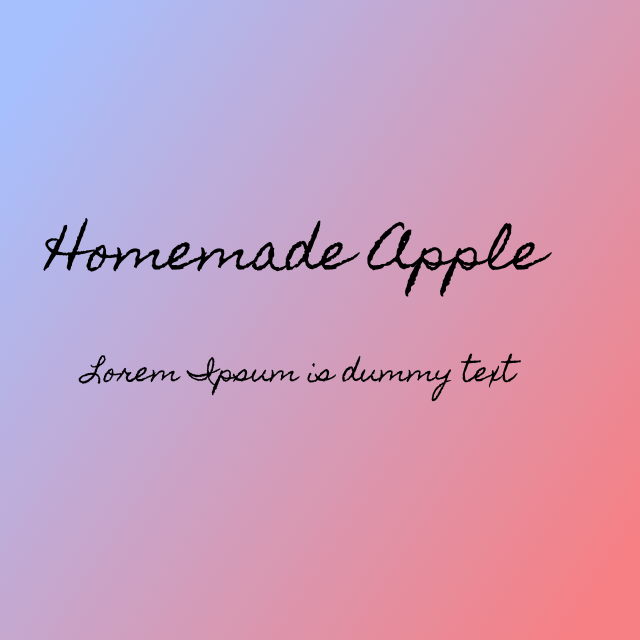 Source: Simplified Font Generator
Homemade Apple has a lovely, cheerful vibe that can be one of the best fonts for Valentine's day, especially if you're going for that peppy vibe. The handwritten style is unique with playful strokes, making this a happy Valentine's day font. This can be your go-to choice to create a cool poster with a cheerful mood. Use it for your custom-made coffee mugs or T-shirts and make a memorable gift.
6. Amsterdam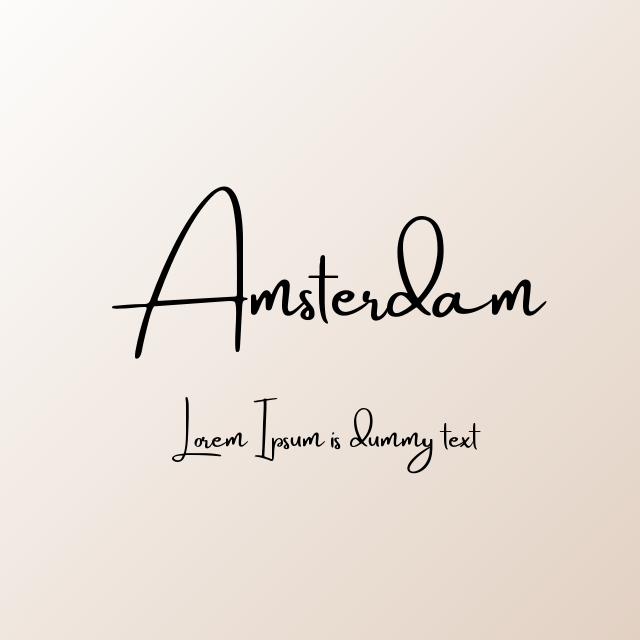 Source: Simplified Font Generator
If you are looking for simple and modern Valentine's Day fonts, you must try Amsterdam! The custom calligraphic look beautifully captures the rough handwritten style on paper. The casual but fancy strokes are minimal and give a clean look that is easy to read on letters and long quotes.
7. Tangerine
Source: Simplified Font Generator
One of the best Valentine's day fonts, Tangerine is equally modern and ornamental. The natural design gives a cute and heartfelt look, perfect for your fun party invitation. The cheerful, eye-catching design also makes it a great Valentine's Day font for digital ads and event posters.
Related: What Is Balance In Graphic Design And Why Is It Important?
8. Lovers Quarrel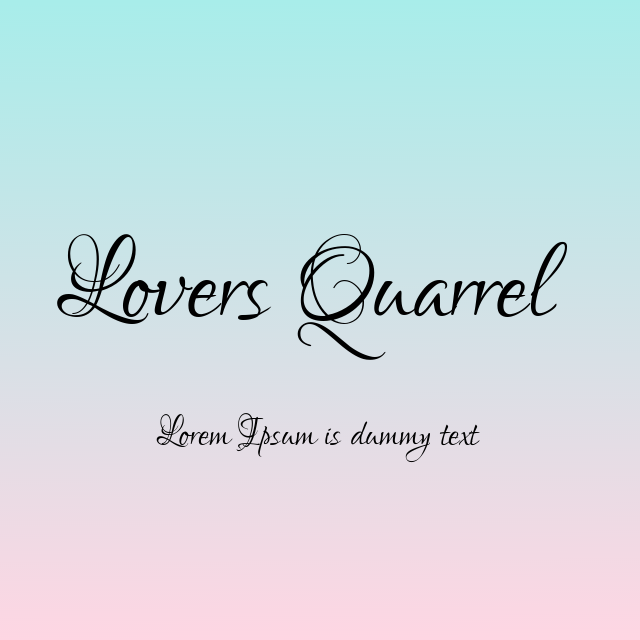 Source: Simplified Font Generator
This fun script is uniquely hand-lettered and is one the most fun Valentine's Day fonts you can use. Lovers Quarrel gives you a lot of variety with fun alternates and swashes. The intertwined style with the cursive writing makes it one of the best romantic fonts on our list. It's an excellent choice for out-of-the-box designs to impress your audience in Valentine's week!
9. Elsie Swash Caps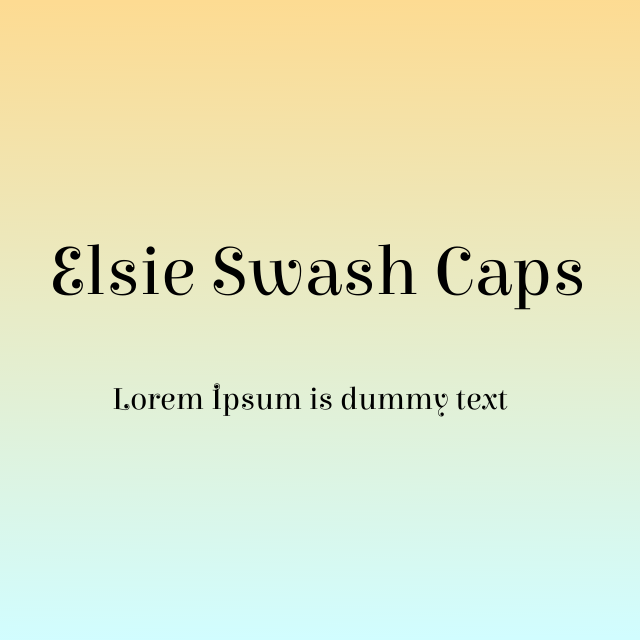 Source: Simplified Font Generator
This magical Valentine's day font is all about sweet romance. Elsie Swash Caps is a quirky typeface with an essence of mystical charm. The detailed characters with bold lettering make it perfect for your letterheads and captivating social media posts!
Related: 8 Adobe Spark Alternatives to Improve your Designing Experience
10. The NautiGal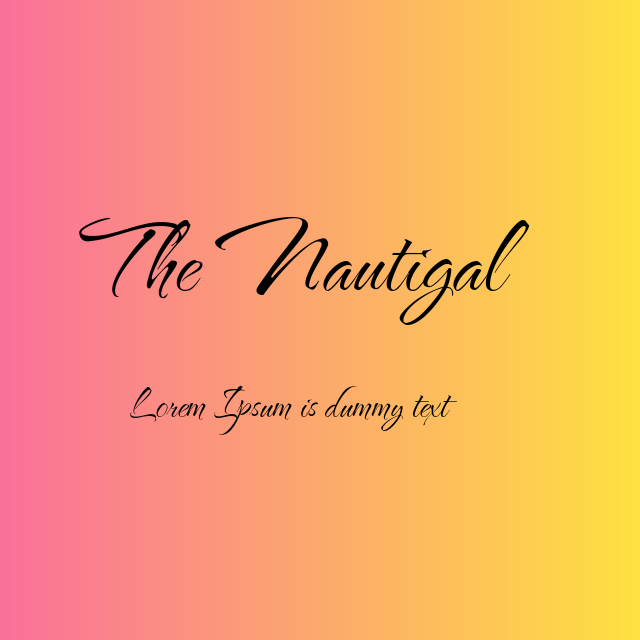 Source: Simplified Font Generator
What can be better than brushstrokes to express a natural and intimate look? The NautiGal script is fun and elegant at the same time. This unique font can be used to create a highly detailed and breathtaking design. It is one of the best Valentine's Day fonts to create a design that looks hand-painted on any media.
Related: Explore the 9 Best Image Resizer Tools for All Your Digital Needs
Create the best Valentine's Day designs with Romantic Fonts
Valentine's day is all about sweet messages and heartfelt gifts. Whether it's a personal note or a stunning poster for an event, these Valentine's Day fonts will make your message stand out!
Here's a playful Valentine's day sales announcement design created on Simplified using Elsie Swash Caps and Arizonia fonts. Explore pre-made Valentine's Day templates for your designs and Valentine's day fonts for free with Simplified! Add your own twist to the design and create something unique. Collaborate with your team members, create brand kits, and export media in high quality on any device.
Valentine's day typography is very important for marketers who want to connect to their target audience by creating stunning designs. Simplified is an all-in-one platform that not only gives you amazing pre-made templates but also free fonts for Valentine's day. You also get a ton of vibrant graphic elements including cute icons and gifs. Whether you are designing a video or a greeting card, Simplified has something for everyone!
Try Simplified's font generator for free and fill your designs with love and magic.
One Free app to design, collaborate, and scale your work – try Simplified today