"You don't need a corporation or a marketing company to brand you now: you can do it yourself. You can establish who you are with a social media following." – Ray Allen, Professional Basketball Player
Looking for a corporate or market brand? Forget it, you can do it yourself. Don't wait for corporate or market branding when you can do it yourself! Here's how:
Social media is the future for marketing your own brand, industry, or unique selling point. That is why proper social media management can do wonders for your brand presence and identity. The internet can be a scary place for those who are technologically challenged. Perhaps you missed that boat where everyone else was learning how to manage social media accounts, but don't worry because we have some Simplified tips to help build a strong foundation across the many different social media apps!
Before you spend your budget on a hi-fi social media management guru, try learning the lay of the land yourself. If you're interested in growing and building social media management for your small business, learning how and why being active on social media will help is the best way to go!
How will social media management benefit me as a beginner?
Larger audience reach.
There are 4.41 billion social media users worldwide. That's more than traditional marketing could ever reach!
Help build brand identity and presence.
Social media gives you all- Photos, videos, text, and the option to combine those how you see fit! Step aside, NYC Times square advertising!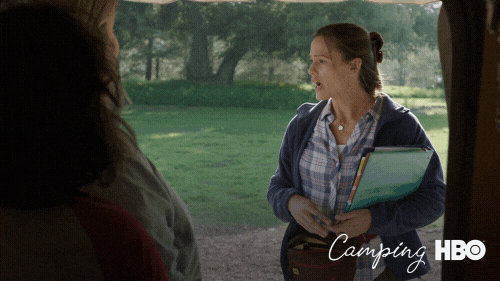 Increase traffic for your company/ organization website.
No matter your business- learning how to manage social media accounts spreads the butter across the proverbial sandwich. It not only puts you on the map, but it also helps people GPS their way over.
Direct engagement with your followers/ potential clients.
You get to figure out exactly what works and what doesn't by getting direct feedback!
74% of people use social media to make decisions before buying. Additionally, 80% of people get advice about a product through social media as well! (no more sucky survey feedback!)
What is the Simplified way to get started with social media management (today)?
1. Your niche: Start with knowing your audience to do better social media management
Before you launch your brand online, try to do some research on who you think would be interested in what you have to say.
For instance, if you sell hand-painted canvas shoes, your target audience may be those who spend hours on Pinterest or Instagram, both social media management platforms that are helping grow businesses.
2. Know how your competitors manage social media accounts
Find out where your competitor brands engage with their followers. Social media management platforms like Hootsuite can help you track relevant/trending keywords and even hashtags your competitor's use. Time to join them on the battleground of social media management!
3. Have an airtight social media set up
When you set up your accounts, whether on Facebook, Instagram, or Twitter- make sure all the details sync up.
No one wants a spammy account following them!
A few Simplified suggestions:
Have cohesive brand colors for connected social media management across apps
Ensure your organization address, website, and number is linked wherever necessary
Use professional-looking design layouts and photos. You want to seem legit!
4. Create your content distribution across social media management platforms
An easy way to do this is to plan out your posts. Is your niche going to appreciate humor and memes on Twitter? Or should you be aesthetically laying out your Instagram feed in delicious color combinations?
Simplified Tip: The golden rule of content publishing and social media management: Post regularly, but never too much!
Use the insight tools available for free on Facebook or Instagram (Business) accounts to see which times your users are active the most.
So how do I know I am doing this social media management thing correctly?
A big mistake when learning to manage social media accounts is that people give up too early and too easily.
Reaching what is called "organic" growth takes time, effort, and all the patience you've got.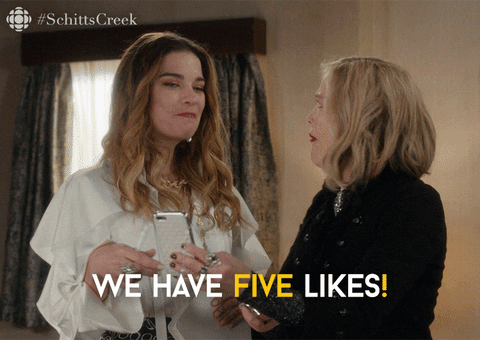 Continue posting regularly using a variety of posts that stay true to your brand. Keep your engagement with your users as real as you would offline. Instead of going after a high follower count or number of likes, choose to interact with users in comments, DMs, or through reshares.
Simplified Tip: Never ever fall into the trap of "buying" followers or likes! It KILLS ENGAGEMENT and your real followers will never see your content.
Some questions to ask yourself after  2-3 months into the game:
Is my content working for my brand? Am I getting engagement based on how I manage social media accounts?
Who are the users interacting with my posts?
Where is my niche truly? Which app gives me the most benefit, attention-wise?
How do I compare to my competitor brands, and where are they present?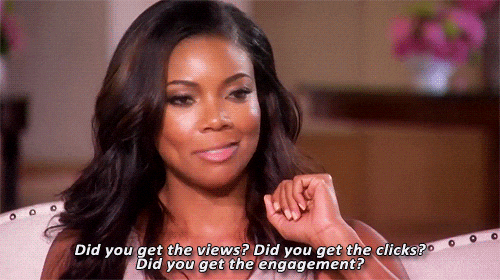 Good luck killing the social media management game! You got this 🙂