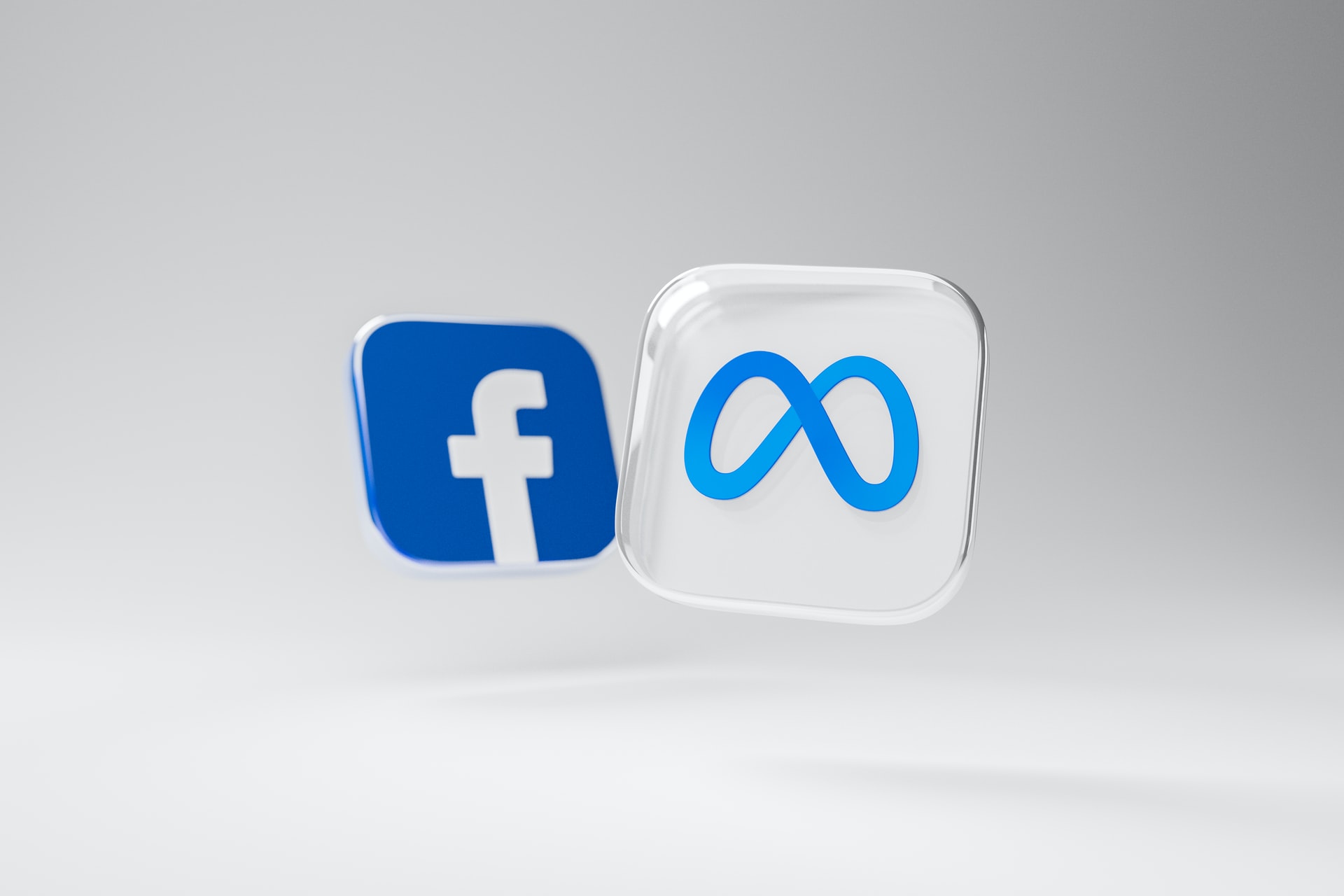 Facebook is the third most visited website in the world, second only to Google and YouTube. So, what exactly is the fuss about Facebook's metaverse? In this guide, we'll answer your burning questions about Meta, and explore the 10 hottest Facebook trends in 2021!
The Difference Between Meta and a Metaverse
What is a Metaverse?
A metaverse is a computer-generated world that you can visit using augmented reality devices. In this world, users have the ability to interact with each other and share ideas. There are endless possibilities for what the metaverse could be!
What is Meta?
Zuckerberg's company has ditched its old name, Facebook, for a new one. The new name reflects the company's growing ambitions beyond social media. Facebook, now known as Meta, has adopted the new moniker to describe its vision for working and playing in a virtual world.
"In our DNA, we are a company that builds technology to connect people, and the metaverse is the next frontier, just like social networking was when we got started." – Meta CEO, Mark Zuckerberg on CNBC.
Let's dive in to explore the new world of the Facebook metaverse!
10 Hottest Facebook Trends in 2021
Are you looking for inspiration for a brand new Facebook marketing strategy? Do want to find out what's trending in the world of social media marketing? Keep scrolling to read Simplified's all-in-one guide for top trends on Facebook!
1. Facebook Trends for Research – Filter by Country and Category
Facebook IQ is a helpful resource if you're looking for what your audience is talking about. Moreover, it's helpful to know which products and services they're interested in. For this reason, Facebook has compiled a list of trending conversations across the world by tapping into different countries' data. You can also discover where and what matters to your customers based on 4 categories:
Education and Action
Lifestyle
Technology
Leisure
For a comprehensive review of Facebook IQ's reports, visit their insights page here.
Related: Social Media Marketing Metrics You Need to Know in 2021
2. Facebook Trends From the Future – Augmented Reality
Remember a few years ago when everyone was running around parks and buildings hunting for Pokemon? Pokemon Go was launched in 2016, and is perhaps one of the most successful examples of augmented reality. Meta too, has its own AR!
The program is called Spark AR.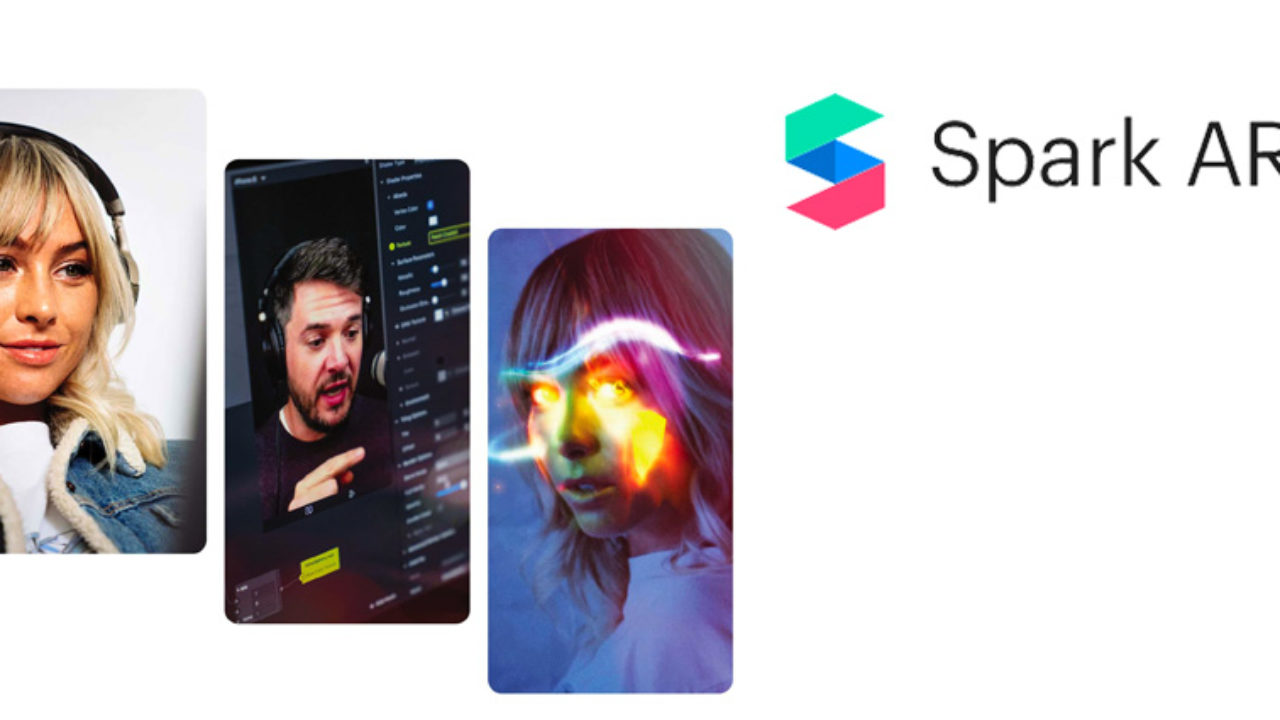 How can I use Spark AR for my business?
Try creating interactive Facebook ads so that your customers can test drive your products virtually.
Did you know that you can also build branded filters for Instagram and Facebook stories?
The world of Facebook marketing is cutthroat, so learn Facebook's AR toolset to stand out from the crowd as a marketer!
If you're new to the world of video marketing, Simplified has plenty of resources where you can learn at the click of a button!
3. Evergreen Facebook Trends – Hashtags
Twitter popularized hashtags as a way to discover and explore content. Since then, all social media channels have incorporated the same strategy, including Facebook. The social media giant is clustering content together sorted by hashtags, which makes it easy to find content on the platform.
How can I use hashtags for Facebook marketing?
Start by categorizing your posts based on content type.
Encourage customers to use your personal brand hashtag for greater reach.
Search for similar hashtags on Facebook to discover content you can interact with.
For example, if you search for "#design," Facebook will pull data from pages, groups, and individual profiles. If you're new to the hashtags game, try out Simplified's Hashtag Generator!
Related: What Are Hashtags And Why You Need Them For Your Business
4. Facebook Trends Similar to Instagram – Facebook Stories
Since Facebook acquired Instagram, it's become increasingly useful to upload the same content to Facebook through your Instagram account. This means that Facebook Stories are now as equally resourceful as Instagram for social media marketing.
There are many insider hacks when creating fresh content for Facebook Stories for your business:
Create stunning visuals that show your brand's personality through gifs, stickers, and more.
Did you know that 90% of Facebook users scroll with no audio?
You can also upload videos and Boomerangs.
For more helpful insights, you can find Simplified's ultimate guide on Facebook Stories for your brand here.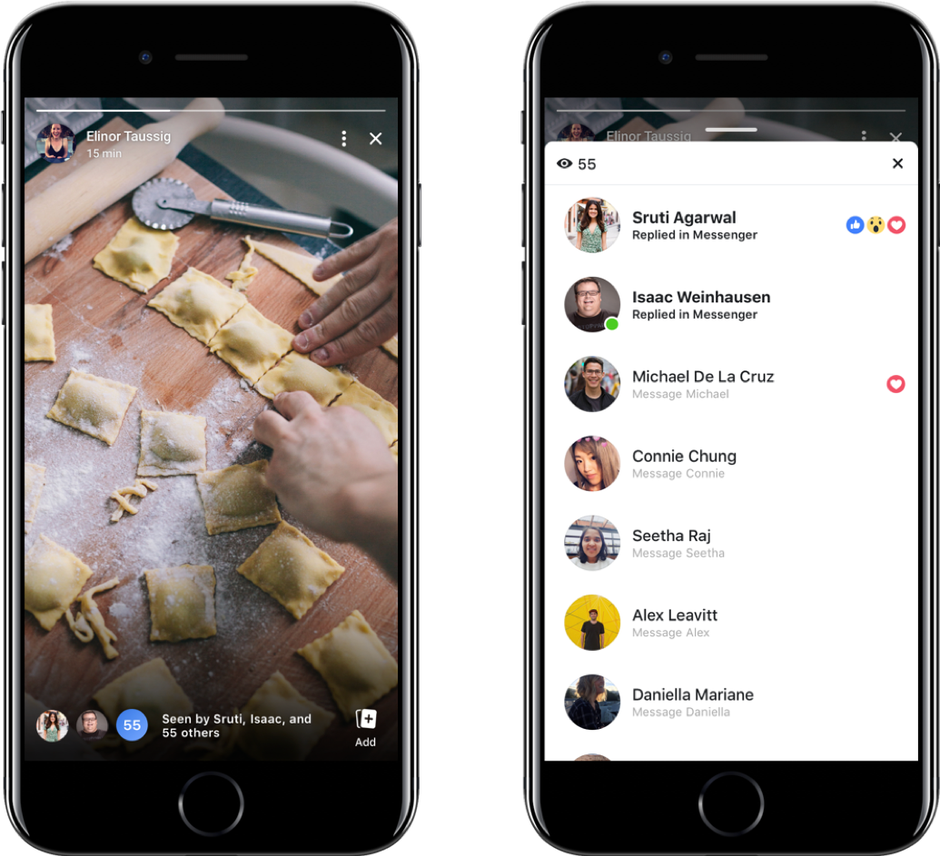 5. Facebook Trends for Community Building – Groups
Community building is important for marketing, and one way to do it is by participating in, or hosting Facebook groups. These groups can be invite-only or open to everyone!
How can I use groups for Facebook marketing?
Share tips and tricks for using your brand's products.
Become a thought leader in your industry and build brand awareness.
Gather a following of loyal customers.

6. Facebook Trends for Customer Satisfaction – Chatbots
Chatbots on Facebook are linked to Facebook Messenger. The primary purpose of building chatbots is to answer FAQs for your customers and give more information about your products.
Why are Facebook chatbots useful?
They provide a 24/7 customer service outlet.
Promote and sell your products.
Allow for the creation of Facebook Messenger-based apps.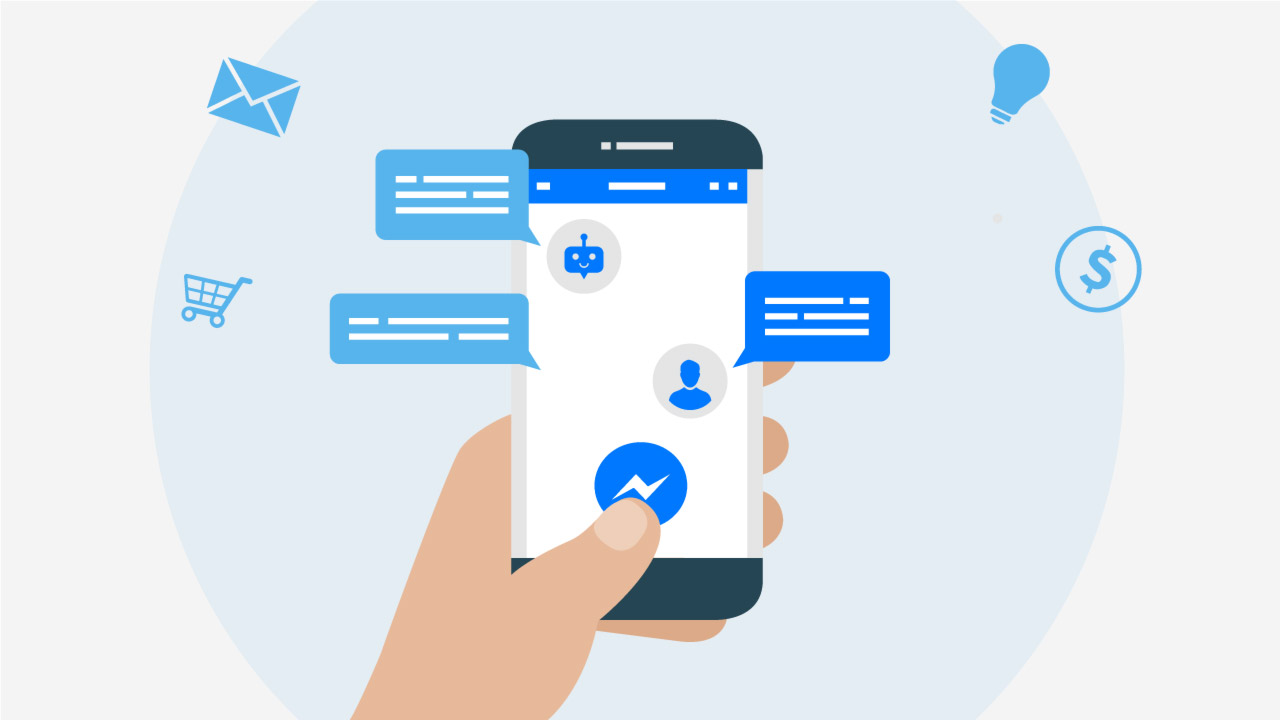 7. Facebook Trends for Boosting Sales – Facebook Ads
Facebook has the lion's share of the online market when it comes to investing in advertisements for your business. If you put together a great ad copy and pair it with a fantastic photo, you'll be rewarded with increased brand awareness and higher sales.
How can I make the most of Facebook ads?
When testing different visuals, compare photos, graphics, collages and videos to see which works best for your audience.
Make sure to remain consistent in your brand tone and voice across all kinds of Facebook marketing collateral.
Don't know where to start? With Simplified's AI software, you can design graphics and write stunning copy for your brand!
Related: 7 Tips To Write Great Facebook Ads Primary Text + Free AI Tool
8. Facebook Trends for Compelling Content – Long Form Posts
Long-form posts on Facebook are relatively new social media marketing tools. While most social media platforms reward stunning visuals, here, it's equally important to pay attention to the content. In a nutshell, you need engaging and unique sales copy to capture your audience's attention so that they linger on your business page longer.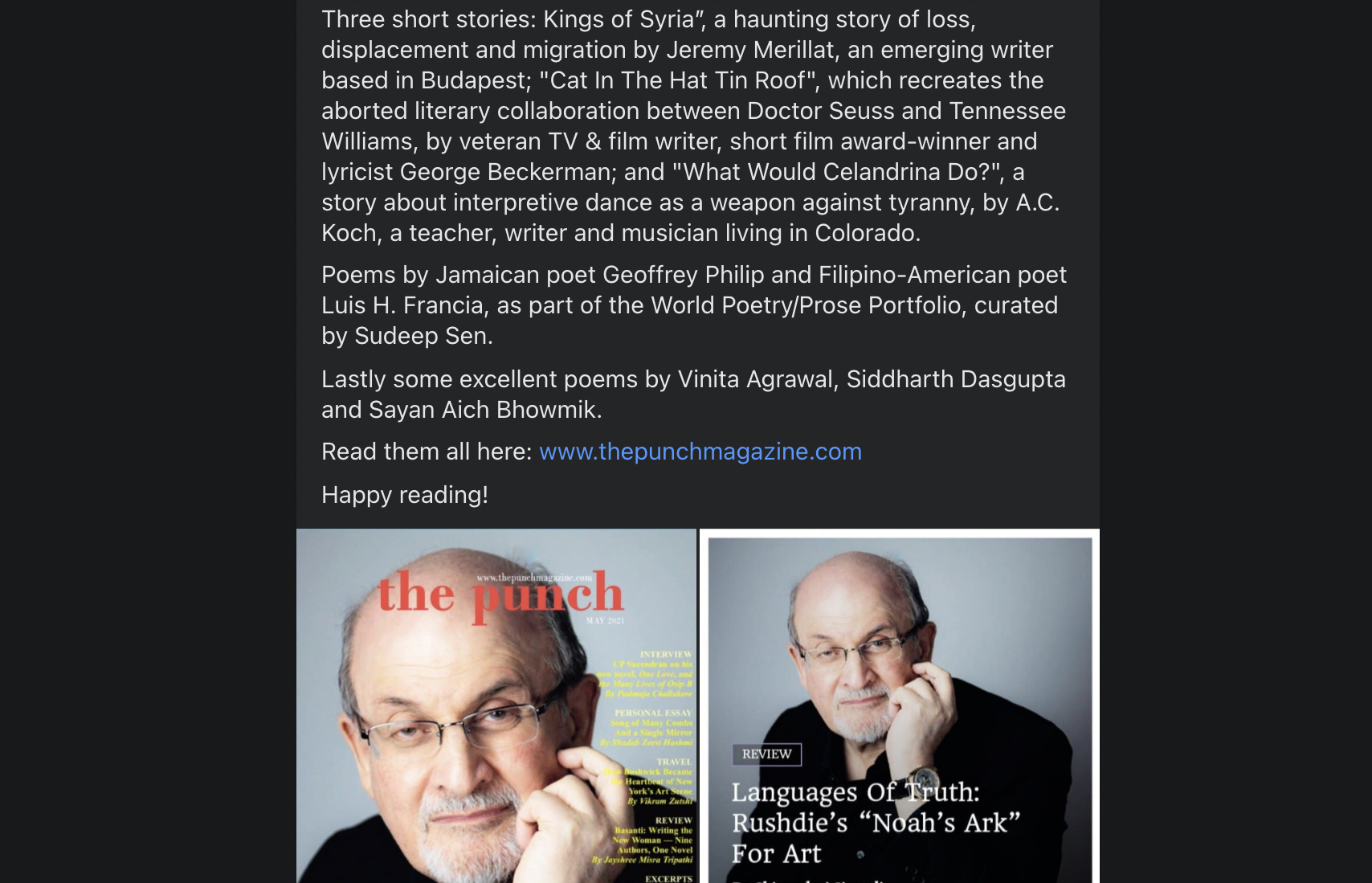 If you're not a content writer by trade, this task might feel overwhelming. However, Simplified's all-in-one design platform now features a long-form AI writer!
9. Facebook Trends for Personal Visuals – User-Generated Content
User-generated content (UGC) is when a fan engages with a brand on social media by showing off their products, and those fans, in turn, get boosted by the brand. UGC is an effective form of engagement because it's a two-way street. Those who post UGC get more eyes drawn to their content, and the brand gains a higher reputation in the eyes of the poster's followers.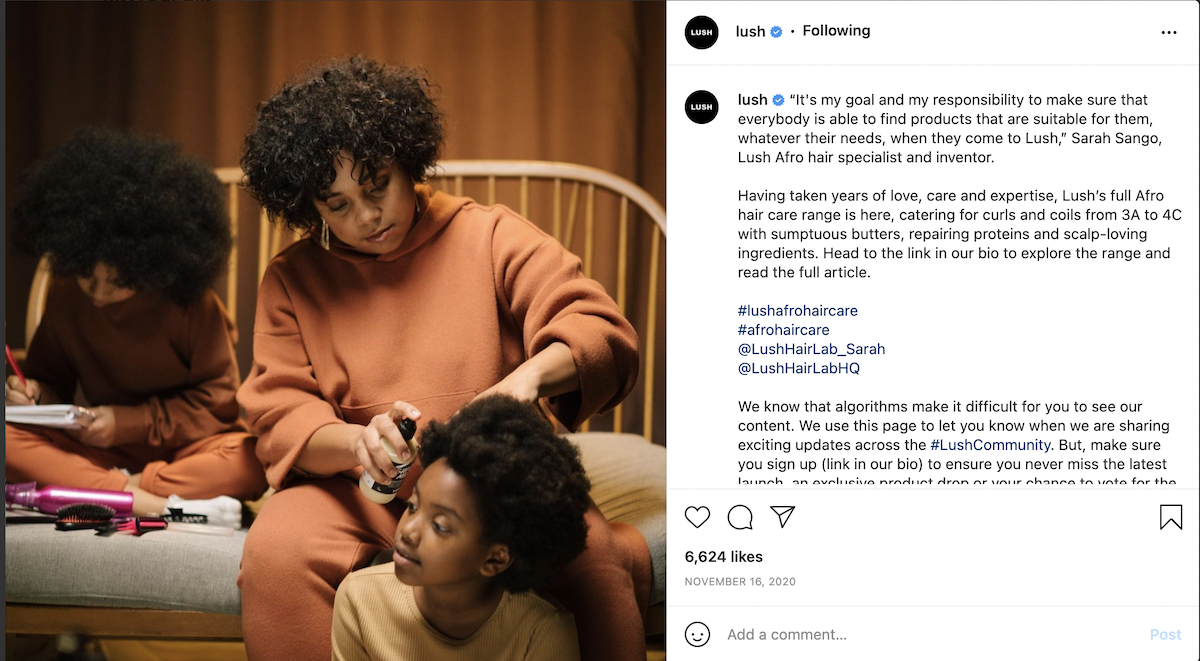 For example, LUSH is one of the most innovative brands that features and encourages its audience to tag their products. Notice how the brand uses different hashtags to build a sense of community – #LushCommunity, #afrohaircare.
UGC is one of the most popular social media marketing strategies there is, so expect it to stick around for years to come.
10. Facebook Trends for Buying Products – Facebook Shopping
Buckle in for the last top trend on Facebook in 2021! Any business that sells products online can create a shop on both Facebook and Instagram. You have the opportunity to show off your products and sell them without leaving Facebook! Pretty neat, right?
Related: 5 Tips and Examples on Writing Powerful Facebook Ads Headlines: Free Tool Inside!
If you've made it here, you're likely very excited to test-drive Facebook's metaverse! Simplified is the world's first design platform with an AI-powered writer. Start creating stunning visuals and compelling copy today.
One Free app to design, collaborate, and scale your work – try Simplified today.