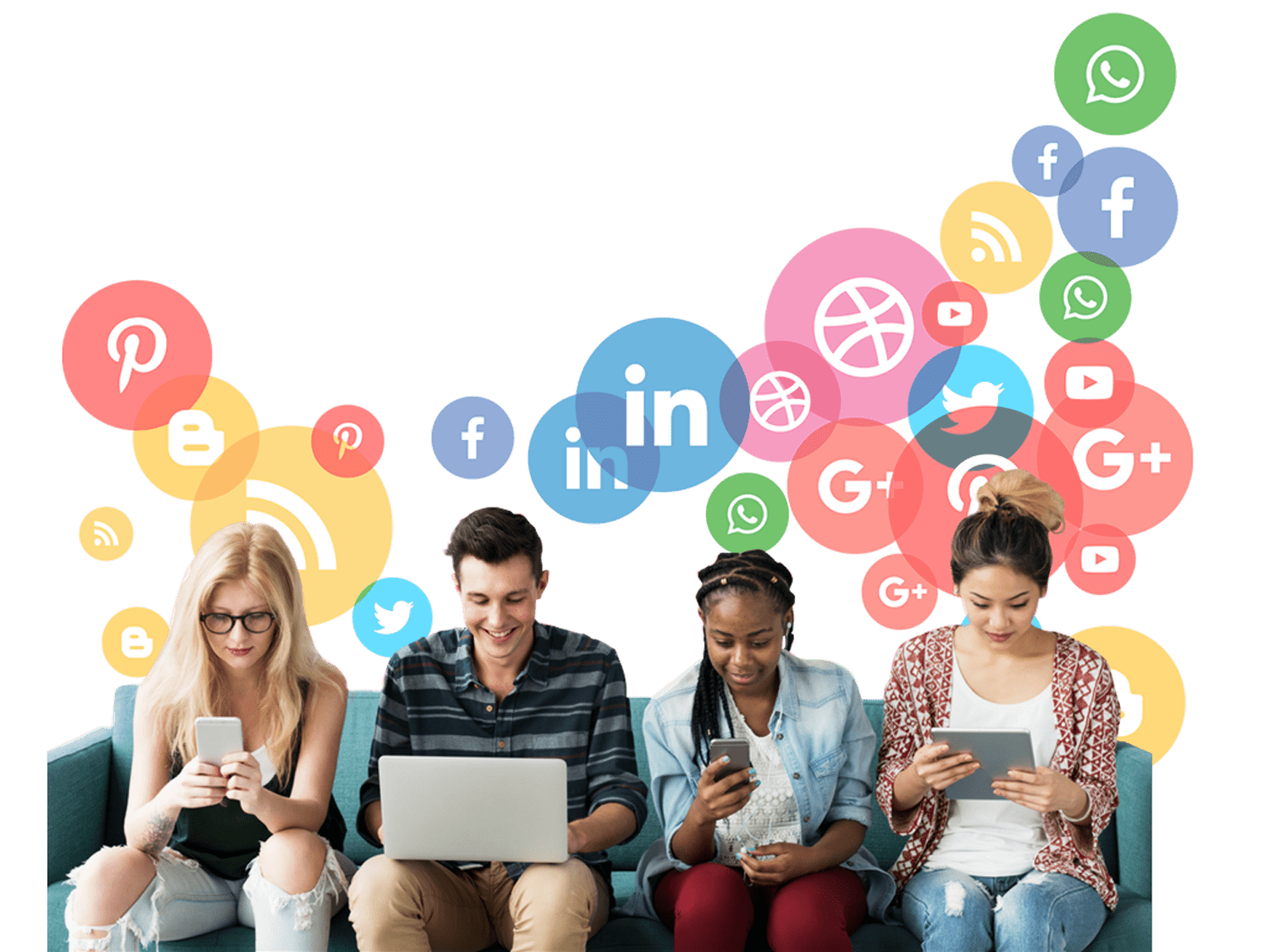 A smart brand goes where their audience is and currently, they're on social media more than any other type of content platform. We all know that social media platforms for business are crucial to online success, but it's the which, how, and why that many business owners aren't that clear on.
In this post, we'll cover the importance of social media platforms, whether you're a start-up or a well-established brand. We'll also highlight the latest top social media sites for businesses and give you handy tips on how to choose the right social media platforms for you. Let's jump in.
Why do brands need a social media presence?
You have an awesome brand and you know it, but now it's time the world knows it. Creating a social media presence is one of the best ways to get noticed in a noisy business atmosphere. Furthermore, many online buyers are influenced by a strong social media presence.
According to a report by Tech.co on Social Commerce, 57% of people across 9 countries say they are shopping on social media platforms more than since the start of the pandemic. And, a further 87% of buyers claim that social media marketing helped them decide on a purchase.
For this reason, it pays to appear on the top social media sites for your industry and audience. In fact, social media is fast becoming a mandatory part of any business marketing plan.
Top social media sites for business in 2021
Whether your brand is new or just getting its feet wet in the world of social media, there's no wrong time to establish a presence. Before we dive into the fun stuff, let's look at some interesting stats on the top social media sites, ranked by the number of monthly active users globally in 2021. If you're unsure where to start, these could certainly help you make your mind up.
Facebook – 2.70 billion
Instagram – 1.16 billion
YouTube – 1.9 Billion
Whatsapp – 1.6 Billion
TikTok – 689 million
Reddit – 430 million
Twitter – 353 million
Linkedin – 350 million
Pinterest – 250 million
Snapchat – 238 million
So, what steps should your business take to successfully use these various channels? Well, if you're not using any of these top social media sites yet, you need to start as soon as possible.
There are hundreds of social media platforms for business – more than we've listed here – but that doesn't mean you should jump onto all of them. If you do, you likely won't do any of them particularly well. Instead, you need to nail down the most suitable platforms for your business.
How to choose the right social media platforms for your business
1. Which top social media sites can users not live without?
Demographic data can tell you a lot about choosing a social network. The Pew Research Internet Project has been compiling social media statistics and demographics for the past several years, releasing new information regularly.
The team at UTA Brand Studio has a tool to measure this social media dependence. Earlier this year, they shared findings that showed exactly which social networks we're most attached to. The results, based on a survey of 2,006 U.S. adults, put Facebook and Instagram firmly in the top two spots.
2. Where are your customers?
Different people hang out on different channels and media platforms. Where does your audience live or work? Is your audience young college students or are they working parents? Do they enjoy more serious or light-hearted content? Figuring this out will help you narrow down the platforms you should stick to.
3. Does the social network fit your goals?
Not only do you need to have the right tools and know-how to use them, but you also need to know why you're using them. And this is where your business goals come into play. You can judge the value of a social network based on how well it fits your goals, content, and strategy. If you create content in a format that your audience loves – e.g. video – they're more likely to share it on their social networks.
Here's a helpful way of looking at it, courtesy of Jason DeMers at Search Engine Land. He broke down social networks into seven different types, each with its characteristics.
Kitchen-sink networks: Twitter and Facebook
Image-based networks: Pinterest, Instagram, Tumblr
Video networks: YouTube, Vimeo, Vine
Business-focused networks: LinkedIn
SEO and authorship networks: Google+
Location-based networks: Foursquare, Yelp
Niche networks: Reddit
4. How do your competitors use social media platforms?
If you're struggling to decide, take a look at your competitors' social media accounts. Don't think of it as copying, think of it as inspiration – getting an idea for how to put your spin on their methods. Or, if they're not doing very well and engagement is low, consider what you could do differently.
Which accounts do your competitors have an active presence on?
Which kinds of posts or hashtags are performing well?
What kinds of comments are people leaving?
What is their level of activity? For example, how many posts per day, per week, or month do businesses in your industry typically share?
Additionally, you can also use your findings to pinpoint gaps. Are there top social media sites out there that your competitors aren't on? Perhaps you can start using them to get a leg up and stand out from the crowd.
Related: Generate Social Media Hashtags with AI on Simplified
The top 4 social media platforms for businesses to consider
1. Facebook
In addition to individual Facebook users, there are currently 80 million Facebook business pages on the network. As one of the top social media sites in the world, it is a safe bet for any business looking to boost sales with social media marketing. In fact, many people will search your business on Facebook to confirm it's genuine and to learn more about it.
Your Facebook business page allows you to connect with your customers and nurture prospects by:
Sharing content
Responding to customer service inquiries
Collaborating with customers and other brands
Having personal conversations with followers
And more…
Facebook recently launched a new, seven-part video series to provide social media managers with tips and insights to help maximize their performance.

Simplified Tip
2. Instagram
With over 1 billion users, Instagram is an incredible social media platform for start-ups and more established businesses. If you're thinking about utilising influencers, Instagram is by far the best social media marketing channel for you. In fact, many experts will tell you that influencer marketing is hands-down the best method of marketing today. It can be done in various ways like sponsored content, brand ambassadorship, contests and giveaways.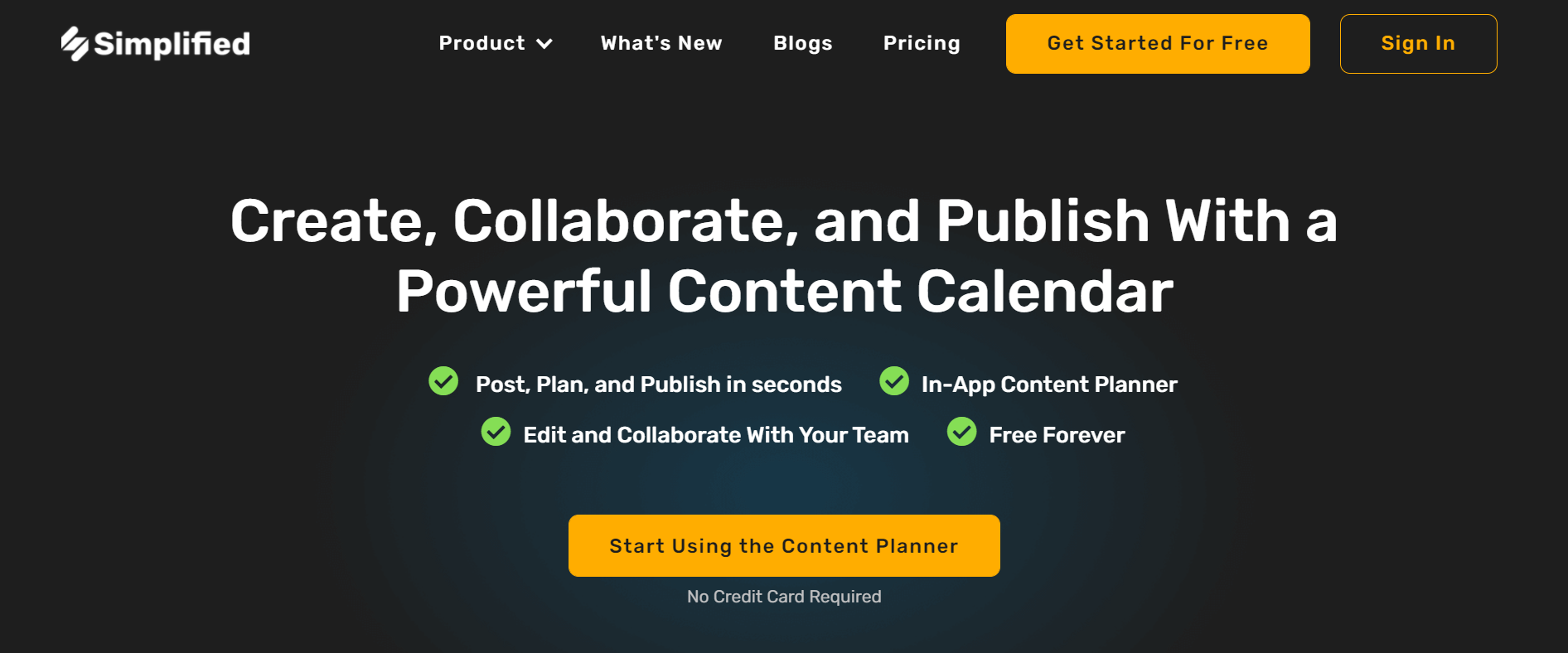 3. YouTube
YouTube is the world's biggest video platform, but also a powerful search engine. It can help you attract people who are searching for answers to problems your business solves. If you optimize your videos correctly for SEO, you can connect with people who are looking for a business like yours. You can then move them down the marketing funnel with clear calls to action and links to your website in the description.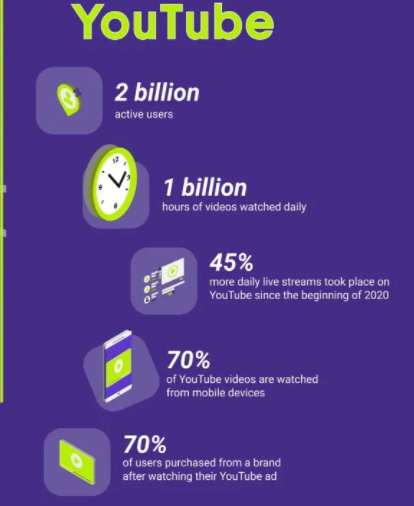 Thinking about ways to grow your audience on YouTube? Check out this video:
4. LinkedIn
LinkedIn is the best social media site for business to business marketing. 92% of B2B marketers prefer to use the platform over all others and a whopping 80% of B2B social media marketing leads come from LinkedIn. For this reason, it's a great place to connect with potential clients and even find people to employ. Plus, you can use LinkedIn advertising to reach your target audience.
To conclude, the list of social media platforms keeps growing, but you don't have to use each one for your business. Think about where your customers spend their time online and the content you want to create, to make an informed decision. By aligning your goals with the right channels, you'll have a higher chance of succeeding online. Plus, you can make the process of planning out your social posts easier with a content calendar.
One Free app to design, collaborate, and scale your work – try Simplified today.