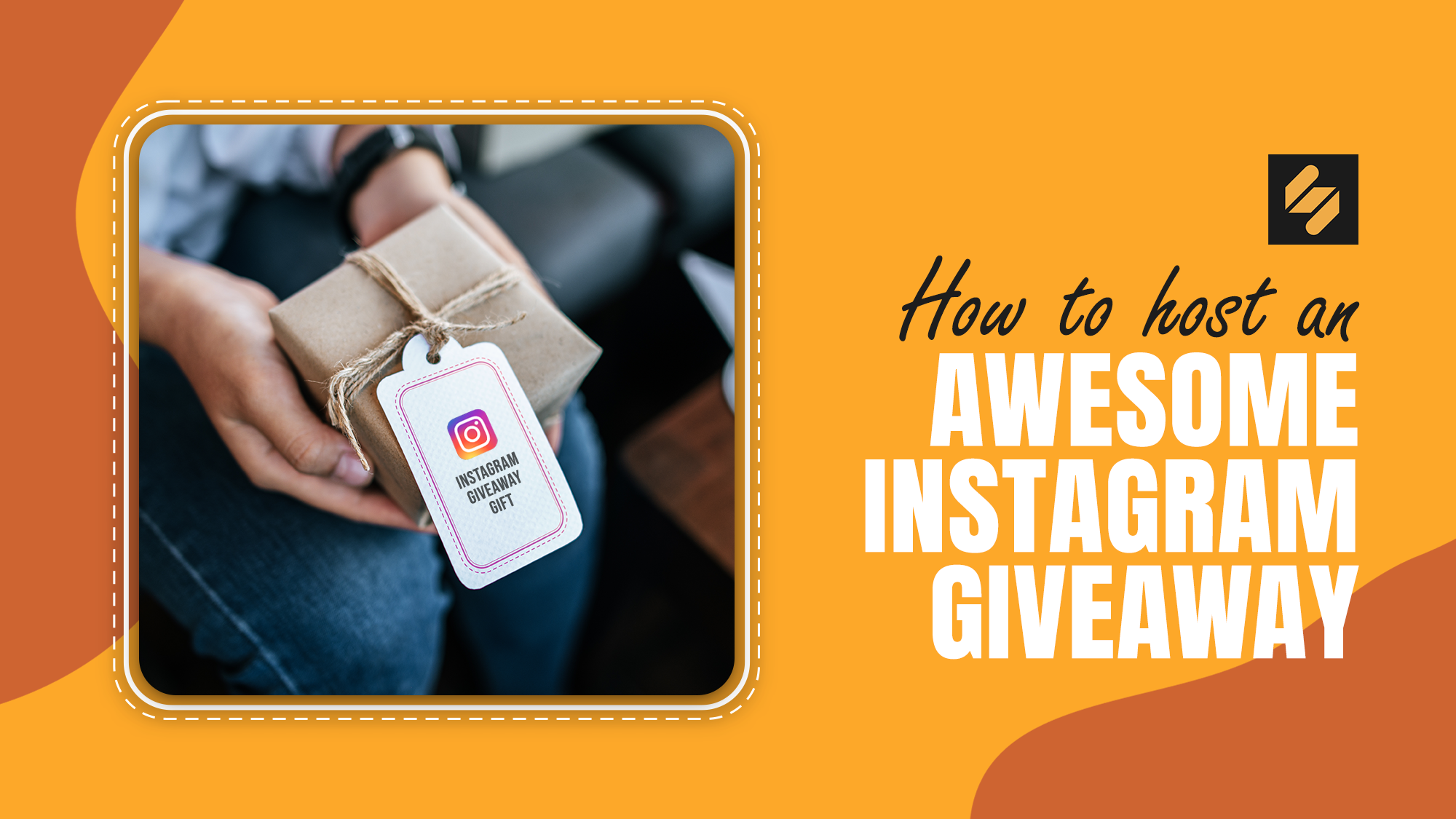 Did you know that Instagram contests and giveaways get 3.5 times as many likes and 64 times more comments on average than regular posts? How awesome is that? So, if you're looking to grow your Instagram following, one of the best ways to do it is by hosting a giveaway. People love free stuff, and if you're giving away something your target audience wants, they'll be more than happy to follow you for a chance to win. In this blog post, we'll show you how to host an awesome Instagram giveaway that will get the world buzzing.
Related: Influencer Marketing: What It Is And How To Get Started
What are the benefits of hosting an Instagram giveaway?
When done correctly, Instagram giveaways can help increase engagement and act as a powerful marketing tool that helps you promote your brand and reach new customers.
Some of the benefits of hosting an Instagram giveaway include:
Generating engagement and buzz around your brand;
Reaching new audiences and expanding your reach;
Driving traffic to your website or online store;
Building customer loyalty and creating advocates for your brand.
If you're thinking about hosting an Instagram giveaway, be sure to keep these benefits in mind. With a little planning, you can create a successful giveaway that helps you achieve your business goals.
How to do a Giveaway on Instagram
Hosting your first Instagram giveaway? That's great! Allow us to give you a quick rundown of everything you need to know about running a successful Instagram giveaway.
Determine the Prize
First, you'll need to decide what kind of prize you want to give away. It can be anything from a product or service to a gift card or even cash. Make sure that the prize will appeal to both your existing and target audience on Instagram. For example, if you're trying to reach millennials, you may want to consider giving away a gift card to a popular retailer.
Use Instagram Giveaway Templates
Once you have a prize in mind, you'll need to create an image for your giveaway post. This image should be attention-grabbing and include all the relevant details about your giveaway. Now, if you want to create the best Instagram giveaway posts, Simplified has tons of colorful and customizable Instagram giveaway templates for you to try out.
You can add text, images, animations, music, and even sound effects to make your giveaway post more appealing. And what's more, it's free!
Think About Your Entry Criteria
One of the most important things to think about before hosting your giveaway is your entry criteria. This is what will determine who can and can't enter your giveaway, so it's important to get it right. After all, if you don't have clear criteria, it's going to be hard to pick a winner (and you might end up with a lot of angry contestants on your hands).
So how do you set the criteria for an Instagram giveaway? Here are a few things to keep in mind:
First, decide what you want to achieve with your giveaway. Do you want to increase brand awareness? Drive traffic to your website? Get more followers? Once you know what you want to achieve, you can tailor your entry criteria accordingly.
Make sure your entry criteria are clear and concise. Be specific about what participants need to do to enter. If people have to jump through hoops to figure out how to enter, they're likely to give up and move on.
Ensure that the entry criteria are fair. If it's too easy to enter, you'll be flooded with entries and it'll be hard to pick a winner. But, if it's too difficult, no one will bother entering.
5 Instagram Giveaway Ideas
Here are five tried and tested Instagram giveaway ideas you can try out:
1. Photo Caption Contest
All you need to do is post a picture and ask your followers to submit their captions. Be sure to set a deadline for the submissions.
2. Like/Comment/Tag to Win
Post a photo or video on your social media account and ask people to like, comment, or tag a friend to enter.
3. Repost to Win
Simply ask your followers to share it through Repost or to their IG stories.
4. Trivia
With these types of Instagram giveaways, you can ask your followers questions about your brand, products, or any interesting topic like pop culture.
5. Hashtag Contest
Come up with a catchy hashtag that relates to your brand. Then, make sure to give clear instructions on how to enter. For instance, entrants can use that post to their feed or story with that hashtag to stand a chance of winning.
How to Promote your Instagram Giveaway for Maximum Reach
Are you looking to promote your giveaway for maximum reach? If so, there are a few things you can do to make sure your giveaway gets seen by as many people as possible.
First, you'll want to make use of social media. You may be hosting your giveaway on Instagram, but you can use other social media platforms to create awareness about it! Create a post about your Instagram giveaway on all of your social media channels, and be sure to use hashtags so that people can easily find your giveaway. You can also boost your posts or run ads on social media to reach even more people.
And hey, if you're looking for a way to organize your giveaway posts on social media, we know just what you need! With Simplified's social content calendar, you can easily manage multiple social accounts from one easy-to-use interface and easily deliver images, videos, descriptions, and ad campaigns.
In addition to social media, you can also promote your giveaway on your website or blog. Write a post about the giveaway and include a call to action telling people how they can enter. You can do this by creating a dedicated page for your giveaway or adding a banner or widget to your site. You can also promote your giveaway through email newsletters, forums, and other online communities.
Another great way to promote your Instagram giveaway is by reaching out to influencers and brands in your niche. They can help spread the word to their followers and double your posts' engagement.
With Simplified, you can design Instagram ads, posts, and stories with premium Instagram templates.
Boost your posts' engagement and tell your story with original graphics and layouts. And, did we mention that it's free? So what are you waiting for?