Carousel posts on Instagram are a great way to share multiple photos and videos (up to 10!) in one post. It's also one of the most engaging post types on social media right now!
If you're looking for ways to schedule these post- Simplified is here to help(psst..for free) With Simplified, you can design, write, and edit content. Plus, with the Simplified Instagram Scheduler, you will never miss posting on the platform again.
Let's get started with the basics!
Why You Should Use Carousels on Instagram
A carousel post adds a "magazine-feel" to your brand( relating the swiping of multiple photos to the flipping of pages in a magazine). It's creative and gives users an opportunity to showcase more of their product/services in one single post. The carousel post combined with Instagram Product Tags can refine and simplify your customer's shopping experience, resulting in more sales and engagement.
So being able to schedule Instagram carousel posts will make managing your social media much easier, allowing you more time to work on other strategies or areas in your company.
Here's How You Can Schedule Instagram Carousel Posts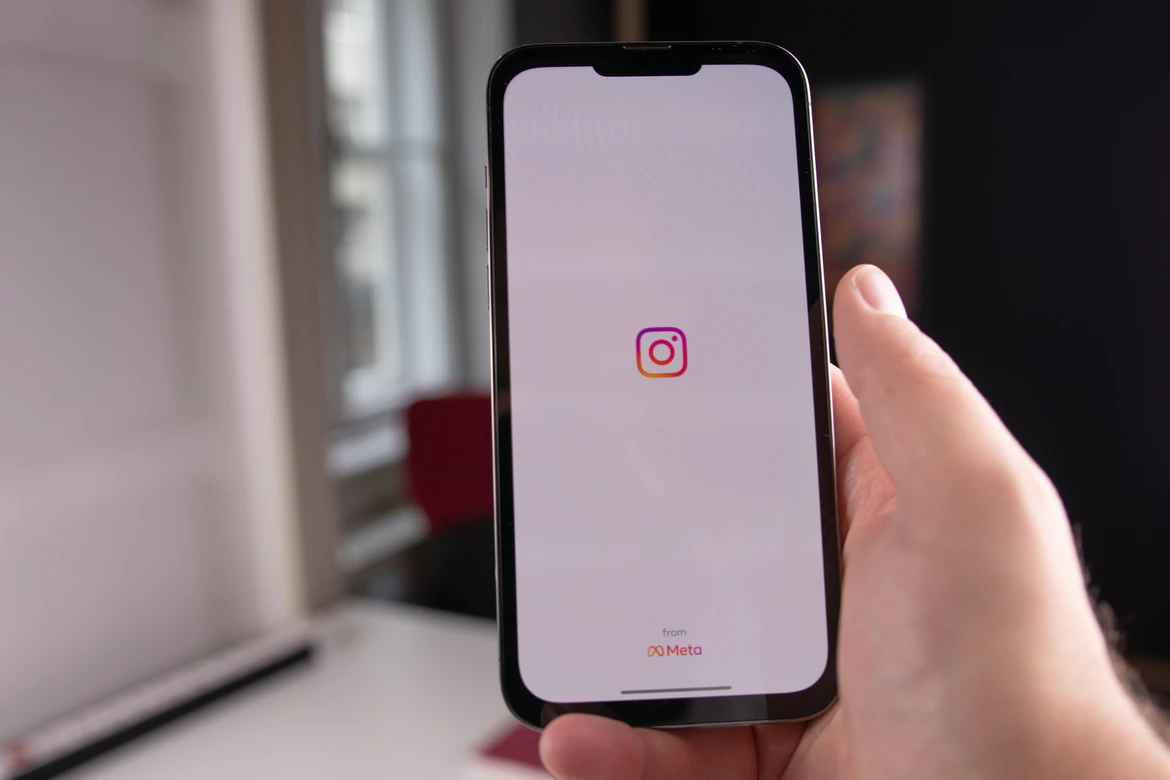 Use Simplified, a free tool to schedule your Instagram Carousel post in three simple steps:
Step 1: Plan your content
Before releasing anything, it's important to map out your content. This can give you an idea of how you can move forward with creating more stories or campaigns for your company. You can check your Instagram analytics and do background research on your audience (to know what they want to see!) and plan your content accordingly.
Step 2: Prepare your Instagram carousel post
Log in with your Simplified account.
On the left-hand side corner, hover over the compass icon and click "Browse Templates"
Type in "carousel posts" in the search bar and wait for the ready-made templates to appear.
Once you've chosen a template, you need to create multiple artboards by clicking the plus icon at the top of the toolbar.
To see how your carousel post looks, click on the arrow at the bottom of the toolbar next to the word 'Artboards'. This will allow you to view all your artboards together.
Step 3: Preview and Schedule Instagram Carousel Posts (Publish, too)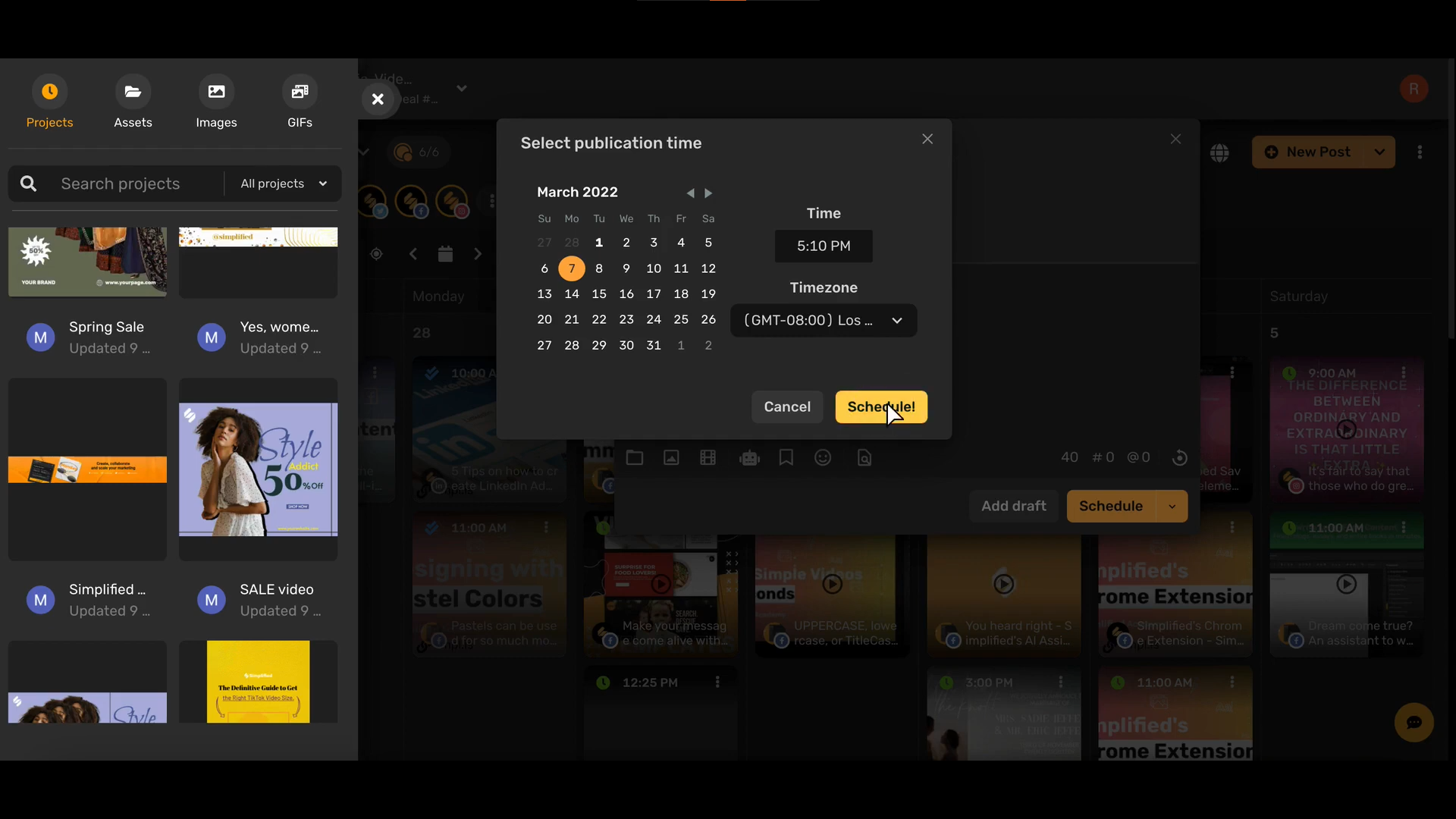 From the dashboard, select Content Calendar to have an overview of your social media calendar.
Select the New Post button(in yellow) at the upper right-hand corner or go to the preferred date in your content calendar then click on the plus icon.
Choose Instagram and upload your series of photos (carousel).
Write your caption, or use Simplified AI copywriter to have a caption generated for you in seconds (just choose the language and tone, complete the prompt, and done!).
Once you have your caption, just click schedule and choose your preferred date and time of posting.
Instagram Carousel Scheduling: Tips and Tricks!
Here are a few tips and tricks to remember when creating Instagram carousel posts:
When posting on Instagram, use your Instagram analytics to see what time your posts have peak engagements.
The first image in the carousel should be the most compelling one to make the viewers stop and pay attention to the whole post.
You'll want the carousel post to be cohesive enough! Ensure that the images feel like part of a series and not ten different designs in one post.
Remember, if you want to schedule Instagram carousel posts, make sure that you have an accessible graphic design for visually impaired users.
Use Simplified's chrome extension to easily schedule any post in an instant!
Schedule IG Posts with Simplified
Now that you know all about scheduling Instagram carousel posts, it's time to start brainstorming ideas for your next awesome post! Carousel posts are a great way for businesses, brands, or marketing agencies to connect and engage with their audience and gain visibility on Instagram. Keep in mind to carefully plan and prepare your content. But, above all, consistency is most important. Post regularly, and you will see your audience grow 🙂
If you're looking to start planning and creating your content, use Simplified. It's an all-in-one tool for designing, editing, writing, scheduling, and publishing! You can create engaging images with its one-click graphic design tools (and save them as a brand kit) or use thousands of ready-made templates. Also, you can generate witty captions with the free AI copywriting generator, connect all your social media accounts, and schedule Instagram carousel posts using the Instagram content scheduler for free.