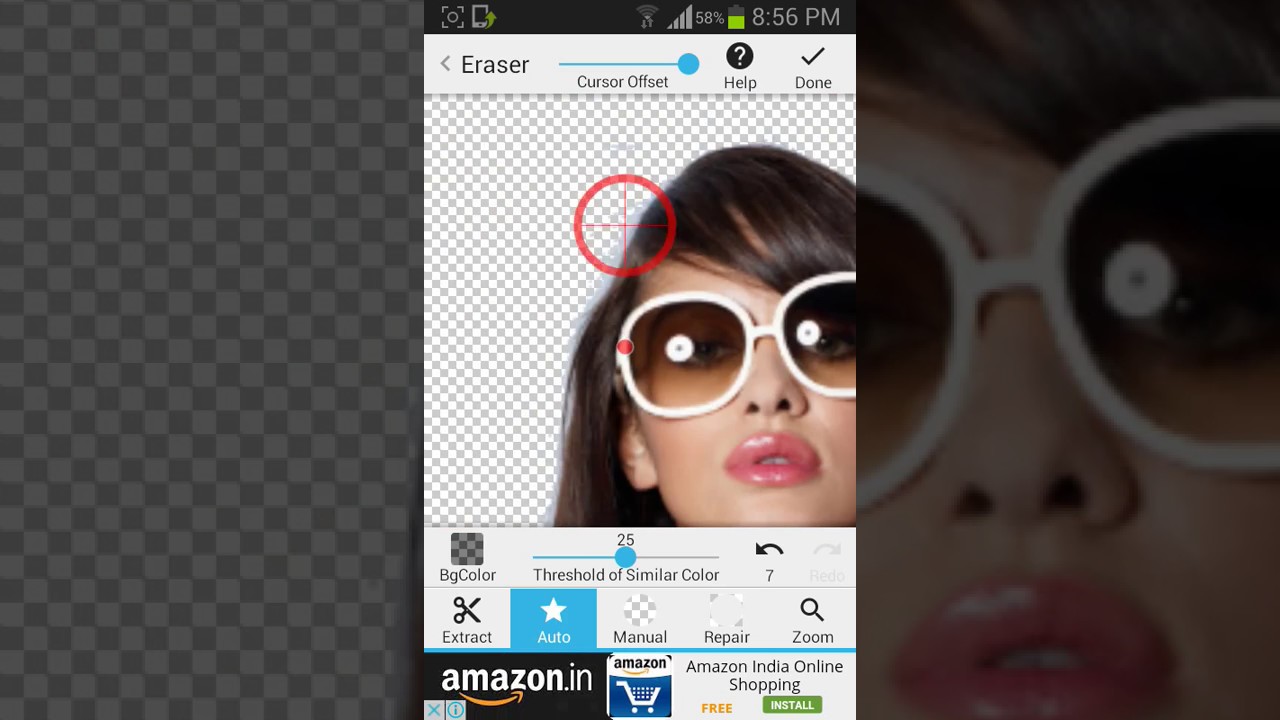 Are you editing your photos for Instagram or Facebook? Creating collages of your favorite images? It's easy to crop a photo online, with lots of different photo crop apps to help you. But with all of these choices, how do you know which is the best photo crop app to use? We've made it simple by compiling a list of the best photo crop apps available online. Keep reading to discover our top pick!
1. Simplified's Crop Image Tool
Simplified is, hands down, one of the best photo crop app you can find on the internet. The interface of our application is user-friendly, and you can crop your image with just one click. Furthermore, it's a 100% free image crop app to use. You don't even have to enter your credit card details, which some of these other apps require you to do. This means you never have to worry about being charged for something out of the blue!
2. Snapseed
Snapseed is another free image crop app that's available to download from the Google Play and App Stores. It gives users many filters to choose from, but the save button isn't immediately visible. This means you could easily lose some of your changes if you're not familiar with the app.
Related: Everything You Need To Know About App Icon Design: The 2023 Guide
3. Adobe Photoshop
If you want to crop a photo online, Adobe Photoshop is good for basic cropping. And it's certainly one of the best-known tools for this purpose. However, you need a paid membership to access some of the more advanced features this app has to offer.
Another downside of this app is that it takes up a lot of space and is quite heavy to run on your laptop.
4. VSCO
You might be surprised to find VSCO listed in the best photo crop app category. It's most often used to take and edit photographs, after all. But we think it also does a decent job of cropping images. Unfortunately, if you're looking for an app that'll work online or on your computer, this one's not for you. VSCO focuses more on its mobile applications these days. And like Photoshop, some of it's features are only available to premium members.
5. Photo Crop App
This application has been developed specifically for Android users. It is easy to use and doesn't change the quality of the image you're cropping. But while you can choose the shape you want to crop your image to, you may face some difficulties. It could be one of the best photo crop apps if you didn't have to worry about it crashing while you were trying to save your edits.
6. BatchPhoto
As you can probably tell from the name, this is one of the best photo crop apps for cropping a group of photos together. This can save you a lot of time, but there is one disadvantage to this free image crop tool. It sometimes adds a watermark or date to your photo. If you're posting photos to your business account, a watermark isn't ideal. It can make images look generic and unprofessional.
7. PicsArt
This app is popularly used for making collages. It has several functions that you can use to edit your photos, including a cropping tool. But if you're looking for something to just crop photos, you might find the number of features overwhelming. It's free to use, but that comes at the cost of advertisements within the app.
8. Pixlr X
If you're looking for a basic photo editing app, you could try Pixlr. But while it's relatively easy to use, you need a really stable internet connection for it to work. So, if you're trying to crop your images while you're out on vacation, this tool might not be the best photo crop app for you.
Now that you've seen a list of some of the top image-cutting tools out there, you should have an idea of what would work best for you. It's important to choose an app that's free and easy to use, irrespective of how often you plan to use it.
The best photo crop app on this list is Simplified. Our crop image tool lets you crop images with just one click. And you can try it today for free !