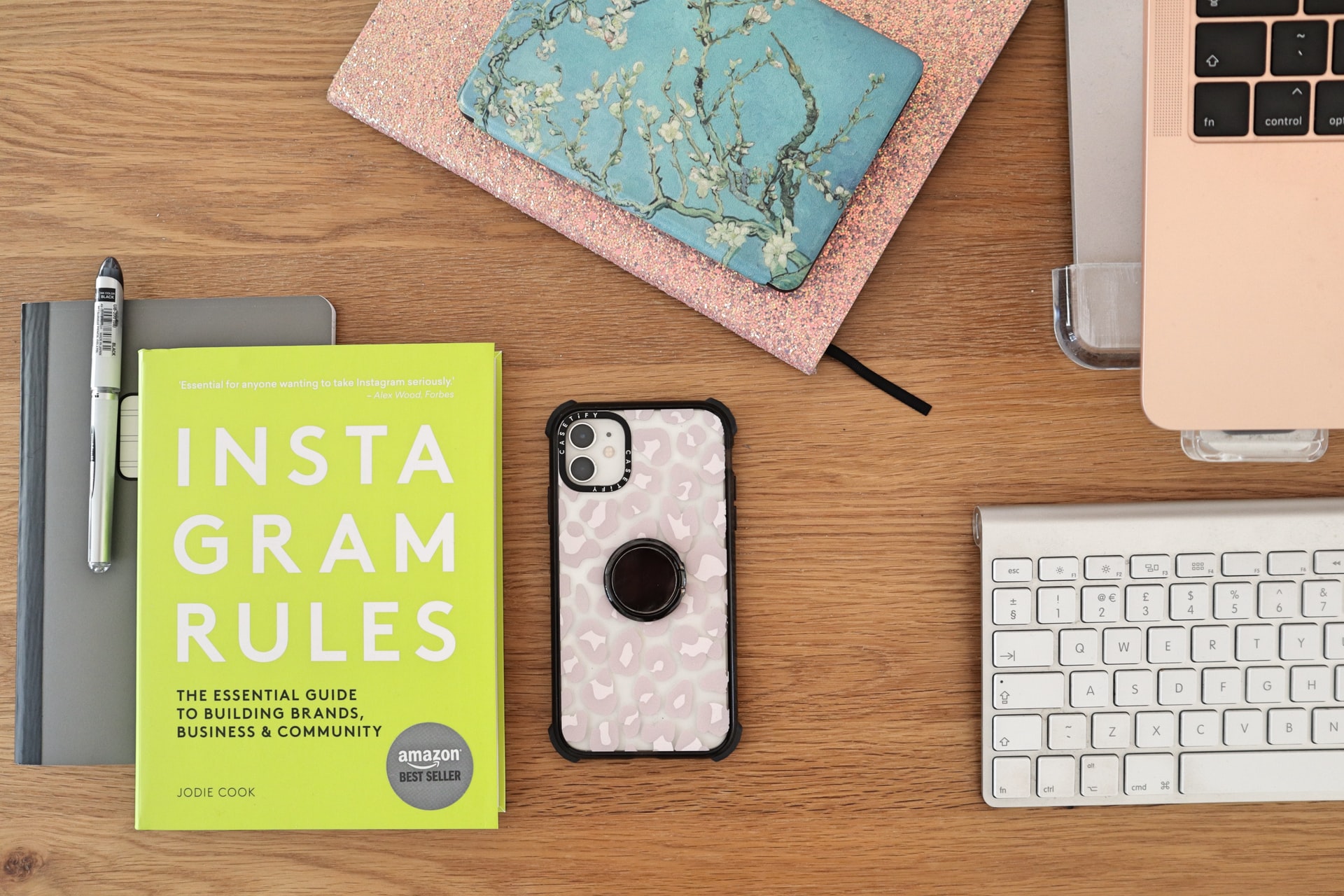 Ever since the pandemic broke out, we're all indoors and always scrolling on our phones. This means that your brand can make its presence known easily on social media, but how do you sustain the momentum? Well, you need consistency, efficiency, and seamless teamwork to ideate and publish content that is true to your brand identity. Are you a freelancer working for different clients? Do you need some help with writing copy for Instagram? All these questions and more, including how much you will need to pay for design software monthly or annually, are important factors when choosing design platforms. In this guide, we'll walk you through the pricing plans and features for Visme, and the best Visme alternative, Simplified.
Simplified vs. Visme: comparison at a glance
Basis

Simplified

Visme

Pricing starts from

$12

$25

AI copywriting

✅
❌

Unlimited personalized brand kits

✅
❌

In-app Customer support

✅
❌

Design, Edit & Publish

Custom Fonts

✅
❌

Design Templates

✅
✅

Upload your own assets

✅
✅

Video editing

✅

❌

Video templates

✅

✅

Animation & Transition

✅

✅

One-click Magic Resize

✅
✅

One-click Background Remover

✅
✅

Content Planner + Scheduling Posts (Publish to Facebook, Instagram, LinkedIn)

✅
❌
Organize & collaborate

Members

✅ Unlimited

✅

Team sharing

✅
✅

Audio File Management

✅
✅

Real-time Collaboration: share your workspace + commenting while designing

✅
❌

Organizing: Folders

✅
❌

Built for teams

✅
✅

Premium community

✅
❌

Mobile Friendly

✅
❌

Integrations

✅
Google Drive, Google Sheets, Shopify, Chrome Extension, Storyblocks,
Pixabay, Unsplash, Brandfetch, Pexels, Airtable, Zapier
✅
Google Drive, Unsplash, Brandfetch
Now that we've given you a skeleton of the features of both platforms let's take a closer look at what makes these platforms tick. In other words, which design tool is best suited to your brand's budget and content needs?
Pricing and Plans – a Powerful Free Visme alternative
Most design software offers the chance to test drive their features before making a monthly or annual financial commitment. However, which features are worth paying for? This is something you have to gauge when investing in design tools. As a freelancer or small business owner, you probably have less capital, which means you're on a tighter budget. Simplified is the software of your dreams – an all-in-one design platform that helps you create content, stunning graphics, and maximize output with the help of advanced copy AI features.
Visme too offers a free plan that functions at 80% of the platform's capacity, as mentioned on their website. This means that you will have the time to explore the design tool but always be limited by the number of templates, restricted storage, and no access to brand kits. However, this powerful Visme alternative offers premium features at affordable pricing plans – whether it's for one person or a whole team!
Simplified offers the following features: watermark-free high-resolution photographs, customized brand kits, custom fonts, and unlimited downloads!
Simplified vs. Visme: Comparing Pricing & Plans
| Packages | Simplified's Pricing | Visme Pricing | What's the difference? |
| --- | --- | --- | --- |
| Free | $0 Free Forever | Basic Free | Visme's Basic Free Plan comes at the cost of limited templates, no brand kits, and no team collaborations. Meanwhile, Simplified is free forever for everyone! |
| Small Teams | $12/member per Month | $15 per month | Visme's personal subscription costs $15/month with limited storage space and restricted template and asset access. Simplified offers free copy AI services, unlimited personalized brand kits, and in-app customer service! |
| Businesses | $24/member per month | $29 per member per month | Simplified provides built-in workflows which allow teams to comfortably navigate and collaborate at the same time. |
| Enterprise | Talk to us for the best plan for your enterprise! | Custom | Visme's premium features can be accessed freely in Simplified. If you're a custom plan for your brand, get in touch with us for a quote! |
All the Features: AI Copywriting, Templates, Videos, and Assets
It's time to get to the good stuff. You now know that Simplified is the smarter choice for your brand's budget, but how does our all-in-one design tool compare to Visme when it comes to features? Let's find out below!
AI Copywriting Generator
Did you know that Simplified is the world's first design platform that also offers copy AI services? The best part? You can access these services for free to create stunning graphics and compelling copy, all in one place!
Simplified covers all the bases of the brand journey, from ideating with your team to publishing on social media channels; we are with you till the very end. However, Visme doesn't offer the same advanced copy AI services. With this great Visme alternative, you can create beautiful graphics for your Instagram posts, generate copy for your brand's website, or create compelling Facebooks ads! The sky's the limit, especially when a powerful design tool like Simplified is free for everyone!
Related: How Simplified's Copy Writing AI Can Help You Create Formidable Content
Templates
The templates generated by both platforms, Simplified and Visme, allow their users to explore their assets more while they work on a project. However, while Simplified automatically links the data on the user's board, Visme requires its users to manually change the input data on the sidebar for it to match with the board display. Simplified saves you time as it already has a built-in tool that saves your board's data in its function box displayed just right below the taskbar. Efficient, right?
Related: How To Search For A Creative Template Design For Your Brand
One-Click Editing Tools
A masterpiece takes time to make, but Simplified's advanced and intuitive software speeds up your design journey! How, you might ask? Let's take a look below!
Image Background Remover – Add or drag your media onto your artboard and click on the "Remove background" option from the top menu. Voila, your image is now background-free!
Image Resizer – Take this lightning-fast editing tool for a spin on Simplified! Click on the photograph as above, and resize according to optimized dimensions. Download and share to Instagram, Facebook, LinkedIn – this magic tool works for everything!
Animation – To animate your photograph, click on "Animate" as below from the top menu. With one click, you have amazing new media!
However, with Visme, you only have access to limited download formats. Additionally, on their free plan, there will be a Visme company watermark whenever you create a graphic. So even with advanced editing tools, you'll have to purchase their Personal or Business plan to download graphics without the Visme watermark. On the other hand, the best Visme alternative, Simplified, is built with you and your team in mind. This means unlimited downloads and no watermarked graphics!
Videos
Have you heard about Instagram Reels and TikToks blowing up small businesses by posting consistently and using trending music? With Simplified, you can do both! Edit, trim, and crop videos and overlay them with your favorite audio! Don't know where to start? Check out Simplified's free video tools for content creators and animation enthusiasts!
Resource Library
A good editing software has a sizeable resource library. However, a great editing software has a free resource library that contains millions of free, watermark-free photos! Our all-in-one design tool also offers free videos from Giphy, Storyblocks, and Pexels! As mentioned above, you need to upgrade your plan to a paid subscription on Visme for access to watermark-free downloadable graphics.
Social Sharing: In-App Planning, Posting, and More on Visme and Simplified
With Simplified, publishing your design on social media is easy! We've all been there before—that moment when you see your beautiful work displayed in its final form and realize it's time to share it with the world. How does Simplified make social sharing effortless?
Online Diary – There is an optimized window to post on social media channels when the user engagement is the highest. However, you can't be sitting at your laptop all day waiting to press send. Instead, set a time on Simplified, and your post will be published whether or not you have access to your computer!
Efficiency – Simplified maintains your brand's consistency by helping you plan posts ahead of time, so you never miss a beat!
In-App Planning – A complete graphic design platform, Simplified allows you to ideate, create, visualize the layout of your social media calendar, and publish. This great Visme alternative is designed for you to be able to do all of this—it's easy!
Meanwhile, Visme doesn't offer the same in-app planning and scheduling features. This is why Simplified is the perfect design tool for your brand's time-sensitive and aesthetic needs!
Related: Fresh Social Media Engagement Ideas For Your Brand
Collaboration & Organizing: Are Visme and Simplified Good for Teams?
Visme and Simplified are both good design tools when it comes to teamwork and collaboration. The major difference is the money you have to shell out for Visme's Business or Enterprise plans when the same services are available to you for free on Simplified! Other than financial restraints, how is Simplified the best Visme alternative for teamwork? Let's take a look below:
Allows users to view or edit projects and leave comments in real-time for faster feedback from their team.
Enables sharing of links within or outside the site for easier review by the team or clients.
Offers built-in workspaces where users can work at the same time for collaborative design projects.
Getting Started: How Easy is it to Use Visme and Simplified?
We've arrived at our final destination. How easy are these platforms to use? First, Visme's landing page could be somewhat overwhelming because of the lengthy features displayed on the introductory page. Simplified, however, displays a sleek and modern display that has yellow buttons over a navy-black background. Additionally, what makes Simplified an incredible all-in-one design platform is its navigability, higher visibility, and uncluttered UX! Our interface is designed to make your design and editing journey fun and friendly!
Related: Getting Started On Simplified!
One Free app to design, collaborate, and scale your work – try Simplified today.