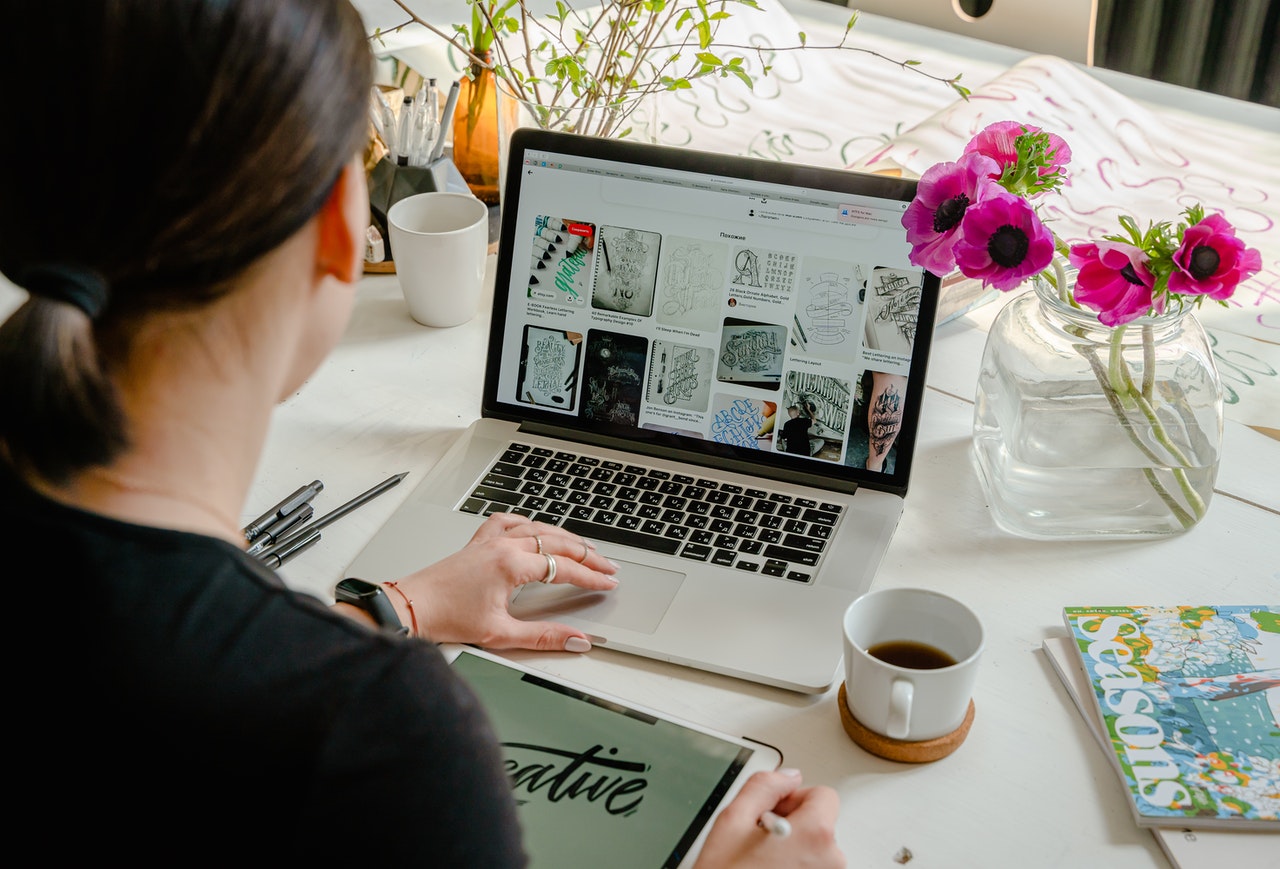 Thanks to the rise in visual content on social media, a lot of graphic design tools have become available online. There are certainly plenty to choose from, but until recently, there was one stand-out favorite. Due to its flexible templates and easy-to-use interface, Adobe Spark has been the go-to tool for graphic designers since 2015. However, the biggest limitation of this program is that it can only be used on an iPhone or iPad. Plus, not everyone wants the same features from a design software package. This has led to an increase in people looking for alternatives to Adobe Spark.
So, if you're looking for a way to create new and original designs, we're here to help you out! In this guide, we will talk about the 8 best Adobe Spark alternatives to help improve your design experience:
1. Simplified
Simplified is one of the best graphic design tools available. For starters, their basic plan is free forever. Secondly, it is fast and effective. It's easy to use even if you have no previous experience in design. With Simplified, you can create anything, scale your business, and work with your team in new ways.
Simplified has thousands of font styles and design elements to choose from. With their extensive resource collection, which contains millions of pictures, you can easily edit templates to fit your brand.
Adobe Spark also has a free plan. However, you do not get access to all of its features unless you sign up for a paid subscription. Simplified's basic plan, on the other hand, is free forever. And it gives you access to cutting-edge tools like its remarkable AI.
Remove backgrounds, create animations, and resize photos with a single click! Plus, access Simplified's in-app publishing and scheduling feature to create and distribute all of your content on the same platform.
In short, this is the only tool you need to design and share incredible content with your followers.
2. Vimeo
Vimeo is another great alternative to Adobe Spark. It's a marketing-oriented tool. So, the templates are designed with business goals in mind, e.g. announcements, sales, boosting traffic, etc.
You can customize these preset layouts, and you can make movies from scratch using your content. This is made simple by the fact that they use Google Photos, Dropbox, and other professional tools. Vimeo even has advanced options to apply your brand to videos.
The membership plan for Vimeo starts at $20 per month. However, you can also try out the movie maker for free.
Cons
Vimeo restricts the overall amount of storage you have access to. The amount you receive is determined by the plan you select.
If you want to download or share your creations, you'll need to sign up for a paid membership plan.
Related: 5 Golden Rules of Crafting Creative Logos: Welcome to the World of Creative Logo Design!
3. BeFunky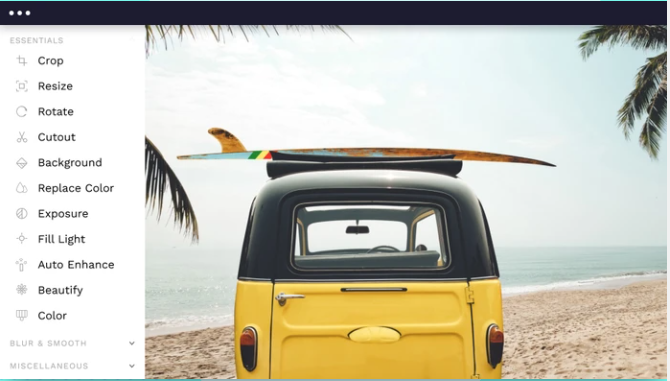 BeFunky is one of the best graphic design tools for creating digital advertisements and posts for social media. It includes a free media library with photographs, vector illustrations, and other assets. It has filters, a photo collage tool, and lets you publish directly to your social media channels. Although it is, at its most basic, a free graphic design tool, the Pro subscription service is better. The paid plan has more features like the A.I. One-Click Image Enhancer and the Collage Wizard.
Cons
The free version of BeFunky is limited and full of advertisements referring you to BeFunky Pro.
It's only a good fit for individuals with previous graphic design experience.
4. Snappa
Snappa is another excellent alternative to Adobe Spark. This tool allows you to make social media graphics, blog post photos, digital banners, and much more. It has a built-in collection of millions of stock images, typefaces, themes, and design components and is easy-to-use.
Unfortunately, the free version of Snappa is quite limited. To get access to all its features, you have to sign up for the Pro plan, which costs $15 per month.
Snappa is web-based and works on PC or Mac. However, there is no app available for smartphones or mobile devices. Still, it is decent for inexperienced social media marketers and bloggers who don't mind working on a desktop.
Cons
It does not work on smartphones or mobile devices.
It may not be the best option for high-end creators because it is so simple.
5. Animoto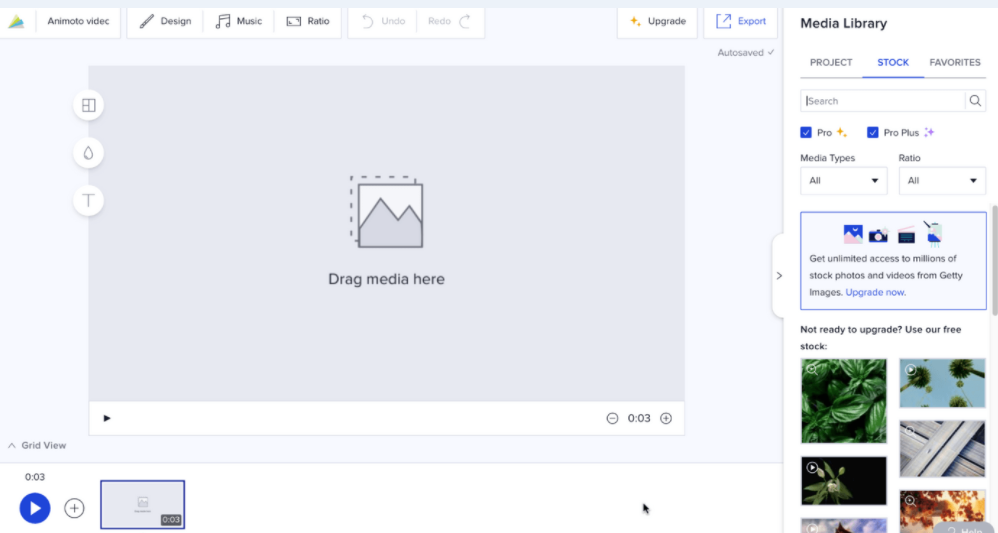 Animoto is a simple, cloud-based video editor that is ideal for teams and individuals with a limited marketing budget. It's generally used to turn your photographs and videos into slideshow-style videos with pre-designed slides and transitions.
This program features a wide collection of templates and has a straightforward drag-and-drop interface. You can use it to create everything from movies to photo albums. So, it's excellent for working on personal projects. But Animoto wouldn't be our first choice for business users.
Cons
Animoto is not the best option for business projects.
The designs can feel limited and difficult to customize.
Related: Choosing The Best Photo Crop App
6. RelayThat
RelayThat was designed for use in small businesses. It is a great Adobe Spark alternative for firms who don't employ an in-house designer. It allows you to generate visuals for blog articles, social network accounts, banners and postings, posters, and other purposes.
You get a wide range of templates that you can edit to your liking by adding your own logo and brand colors. You can also add stock pictures, fonts, and graphics from their collection and quick image fixes like filters and effects. RelayThat allows you to work with other team members and save your custom settings to use them in subsequent creations.
This is a premium tool that costs $25 per month. This may be considered to be expensive by some, especially compared to other alternatives like Simplified which is $8 per member for small teams.
Cons
It is not the most budget-friendly.
It does not have option to resize to a custom resolution.
Editor options like changing line spacing, text height, etc., are limited in this tool.
7. Fotor
Fotor is a graphic design tool that includes one-click filters and photo effects as well as templates for social media images and canvas design. You can also find interesting, personal-project-related features like a collage maker. It's a simple resource for quick image adjustments and social post images. It's available on both the web and mobile apps for iOS and Android.
Fotor is a good option for photographers who wish to swiftly edit and advertise their photographs. However, it is not ideal for professional designers as they may be looking for more features.
Pricing-wise, this is a free Adobe Spark alternative at the cost of advertisements. But you can upgrade to Fotor Pro, a paid version with no ads and additional features.
Cons
The free version is constantly bombarded with ads which can be distracting.
The free version has limited features.
There are no ready-to-use templates that designers can employ in their diverse designs for social media posts.
Related: The 6 Best Instagram Editing Apps for Brands on a Budget
8. Pablo by Buffer
Pablo by Buffer is a free graphic design tool that can help you create stunning content in less than 30 seconds. It's a web-based solution, but you can also download a Chrome plug-in. Pablo is particularly popular among entrepreneurs and influencers. This application has a large library of stock photos that you can use to customize a design template of your choice.
Above all, Pablo values simplicity. This makes it easy to use. However, it also means the editor has limited options in terms of templates, typography, picture style, and scaling.
Cons
Advanced design editing features are missing with this free tool.
The design options are limited in terms of sizes, text placeholders and filters.
Are you looking for a fast and easy-to-use graphic design tool to help you out with content creation? Choose Simplified for the best design experience you could ask for! This platform gives you access to a range of templates, fonts, and other components with Simplified's graphic design tool.
Get started with the free Simplified graphic designer today and impress your audience with your breath-taking designs!
One App For Modern Teams
One Free app to design, collaborate, and scale your work – try Simplified today.