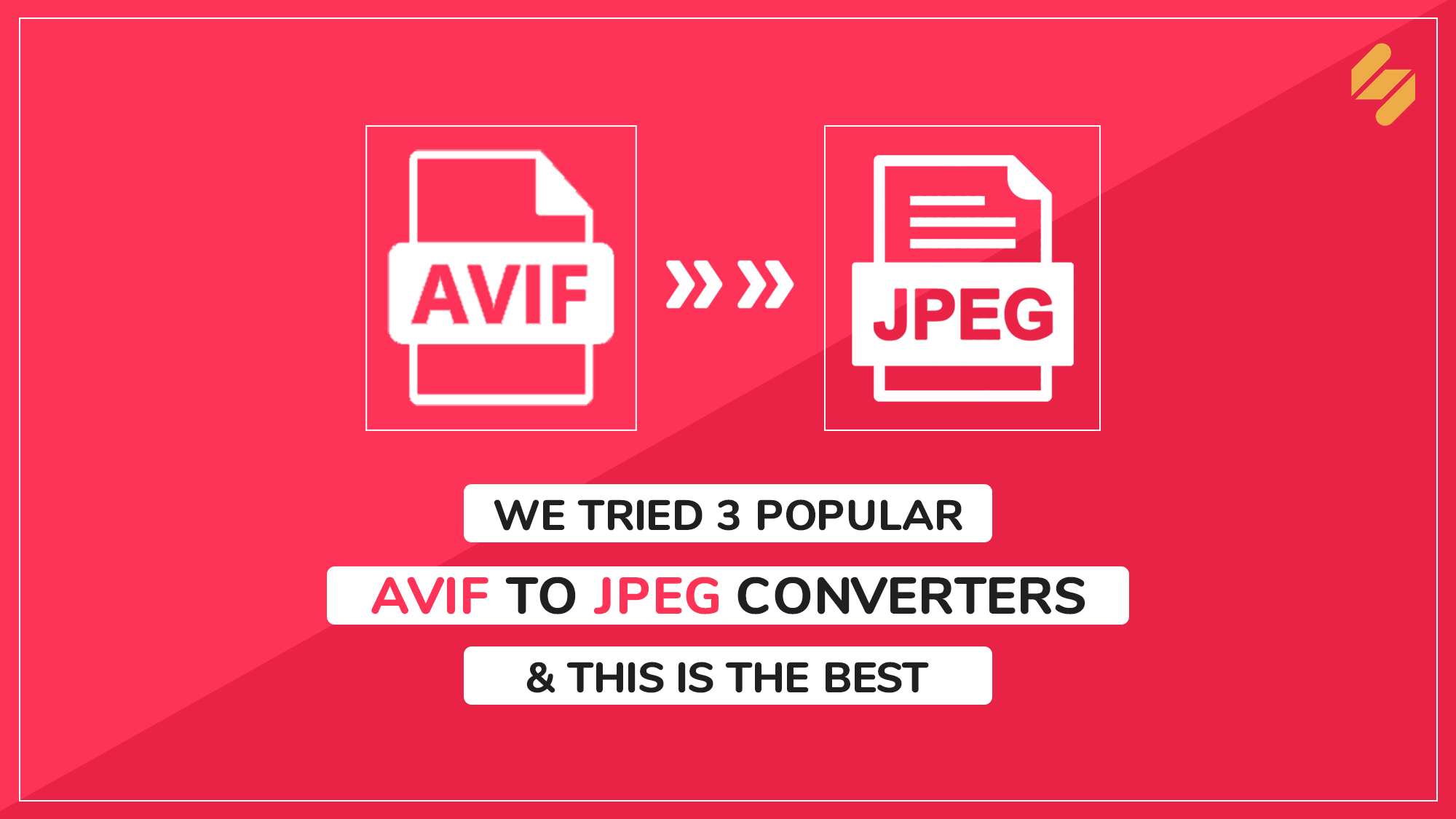 There are many reasons you might want to convert AVIF to JPEG or JPEG to AVIF.
Maybe you want to optimize your images to increase your website performance. Or perhaps you have an AVIF, but the platform you're using only supports JPEG files.
There has been much debate in the world of web development recently about which best format is the best, AVIF or JPEG. Both have their proponents and detractors, but we'll save that discussion for another time!
For this blog post, we'll focus on which converter is the best and the pros and cons of each, so you choose the best one.
But first, let's start with the basics.
What is an AVIF file?
The newest and most sophisticated codec for image compression is AVIF. With the same image quality, an AVIF file is 10 times smaller than a JPEG so they take up less storage space. Even though Netflix released the first AVIF image in 2018, very few programs now support it.
What is a JPEG file?
One of the most widely used graphic formats for storing still photographs and other comparable images is JPEG. The JPEG format is most commonly used for digital photography, image preservation, and internet communication.
3 ways to convert AVIF to JPG for free
There are several ways to convert an AVIF file to a JPEG. Luckily, there are a lot of converters available online that can help you do just that. In this blog post, we'll explore some of the best methods to do this.
1. Convert AVIF to JPEG using Simplified
Simplified is an all-in-one online design tool that lets you create any content on their platform and directly post it elsewhere. In the design dashboard, files can be converted as soon as you want to download them.
You can simply start a new design project on the Simplified dashboard. To convert files, upload your AVIF file and add it to a blank artboard. You can choose to continue editing the image or click Export then Download now, choose JPEG, and click Export Now to start the download.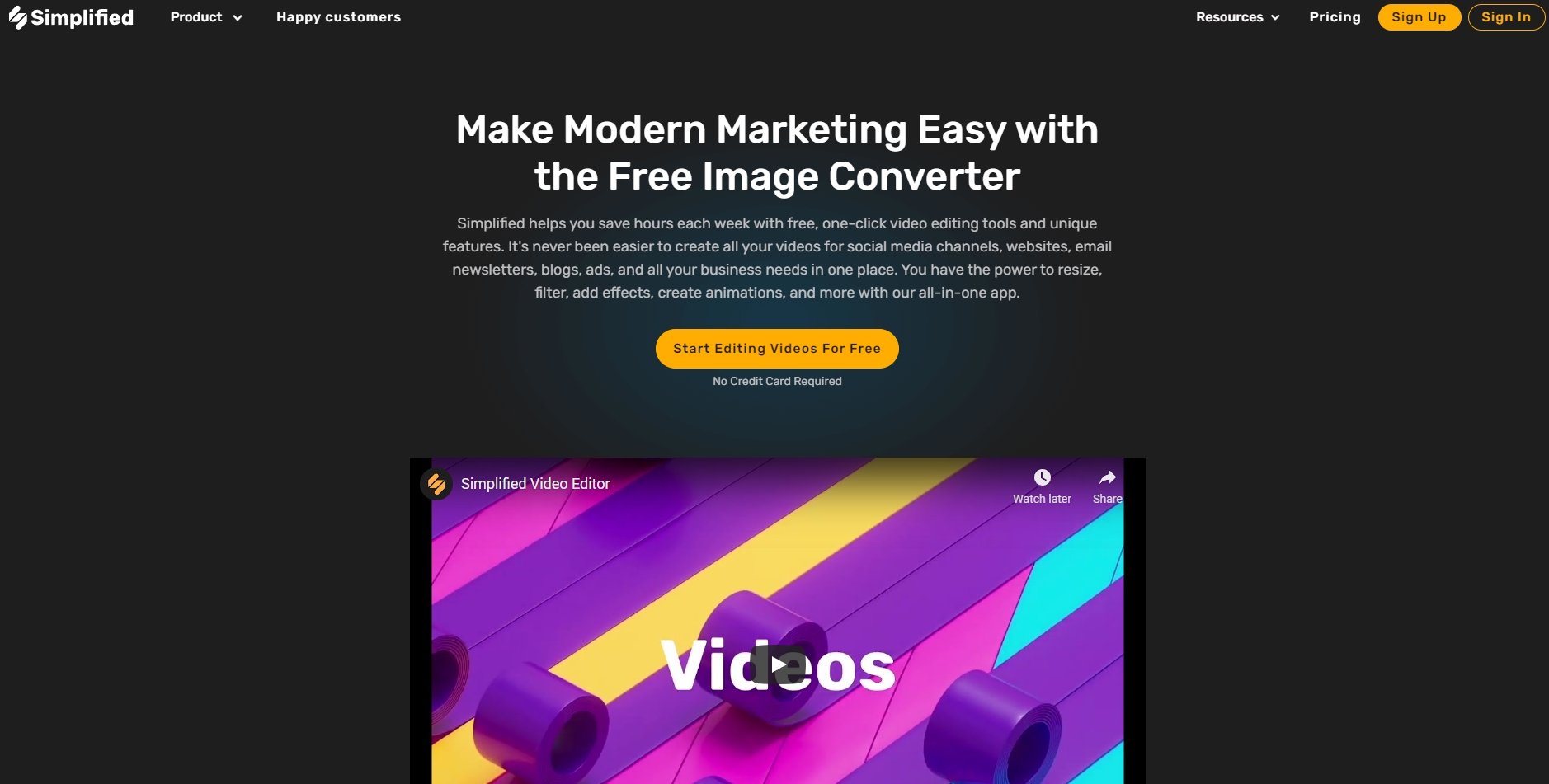 Pros:
Can convert AVIF to JPEG on Mac and Windows.
Capability to use templates and do editing or add elements.
Faster conversion time.
Has a free forever account to create as many artboards and export file formats as you want.
Cons:
2. Convert AVIF to JPEG using CloudConvert
The web program CloudConvert can convert a variety of file types, including PNG, JPG, GIF, WEBP, and HEIC among others. The program doesn't require any software to operate, and the files are secured so that only you can access them. It is a straightforward file converter that allows you to convert many files and adjust the quality, size, fit, and other settings.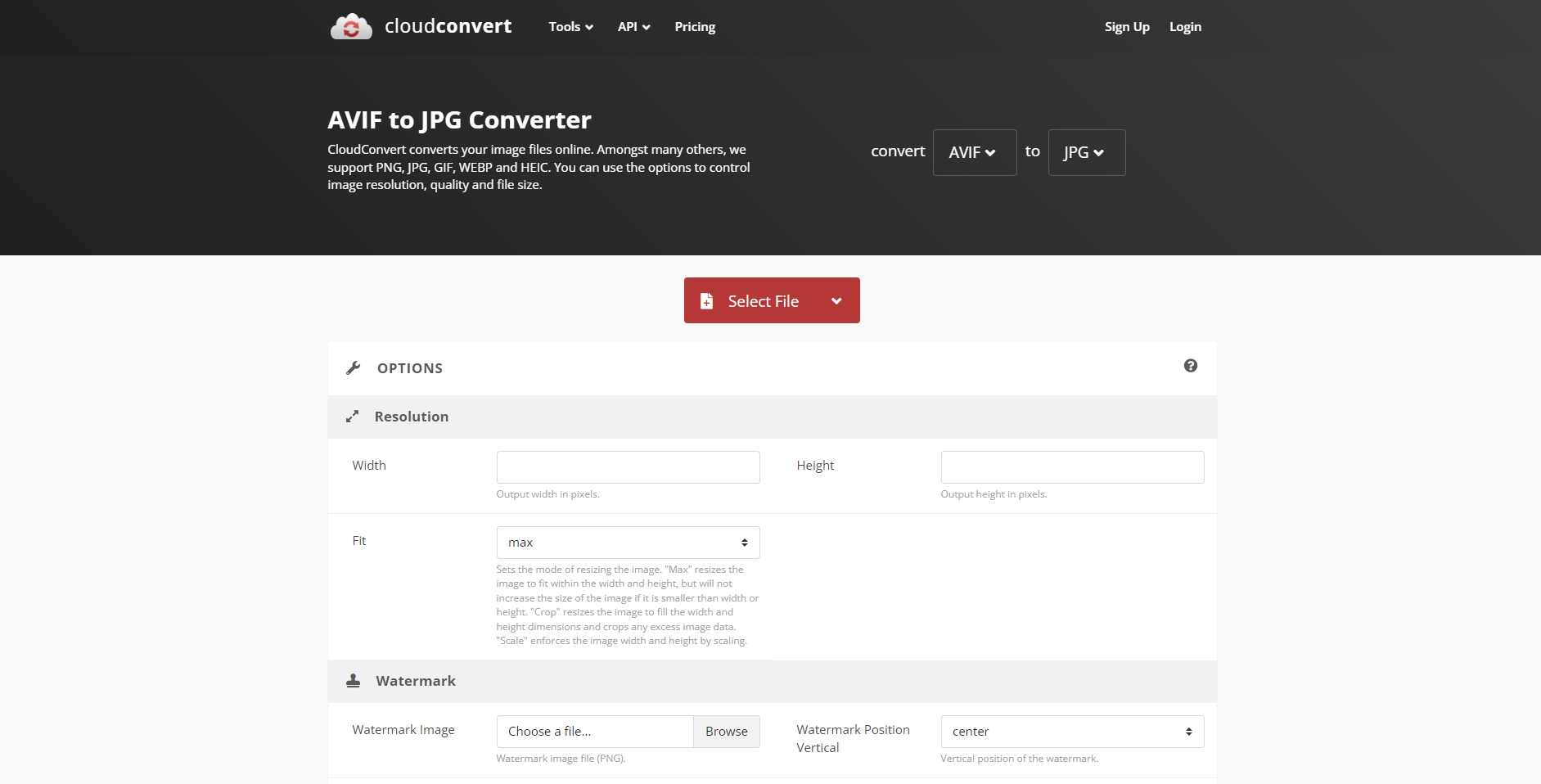 Pros:
Has options to control image resolution, quality, and file size.
Cons:
The uploaded file has a limit of 1GB for free use.
In the free or paid versions, you can only convert 2 files at a time.
Slow conversion time.
3. Convert AVIF to JPEG using Convertio.co
Convertio.co is a file conversion website that can convert any file to any format. It has a neat website and is renowned for its excellent conversion quality. It transforms the majority of common formats and offers a wide range of input and output options. Whether you have audio, video, image, document, ebooks, or other files, they have every format conversion you can think of.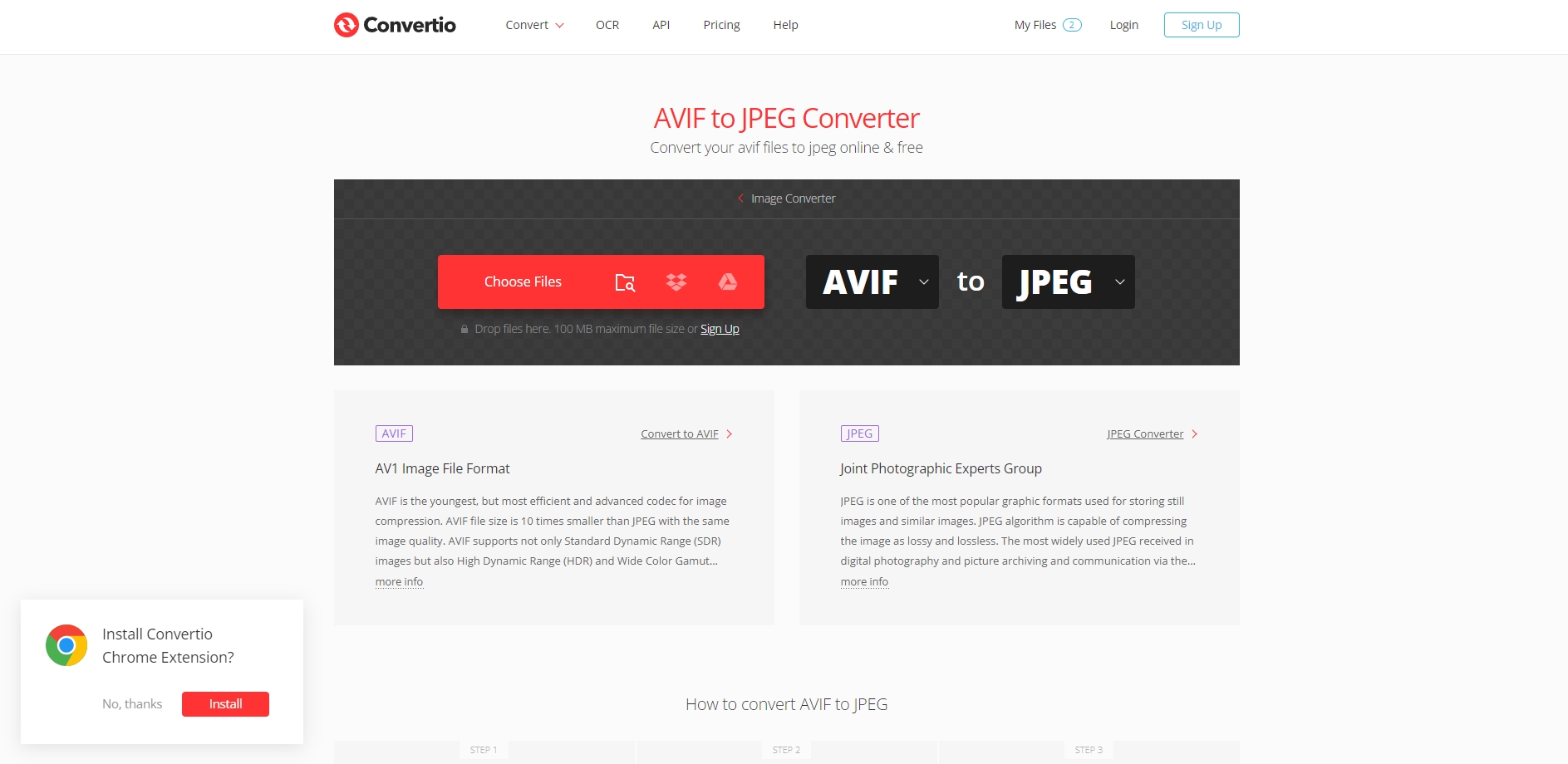 Pros:
Can convert multiple files at once.
Has Chrome Extension and Google Drive connectivity.
Cons:
The uploaded file should be a maximum of 100MB in size with a free plan.
Need to subscribe to a paid plan to increase file size.
Takes a long time to convert, especially with multiple files.
File storage is only up to 24 hours.
Convert AVIF to JPEG for free!
There are many popular AVIF to JPEG converters available. This article gave you a list of some of the most popular, which are generally easy and free to use.
However, within this list, there's only one converter that lets you convert AVIF to JPEG files and many other file formats in just a few seconds– Simplifed!
Not only that, with Simplified, you have the access many other powerful tools in features that allow you to produce high-quality graphics and video. Choose from thousands of stock photos, filters, elements, and fonts to level up your designs.
Once you're done flexing those creative muscles, you can schedule and publish your content. All within Simplified. No need to use other tools!