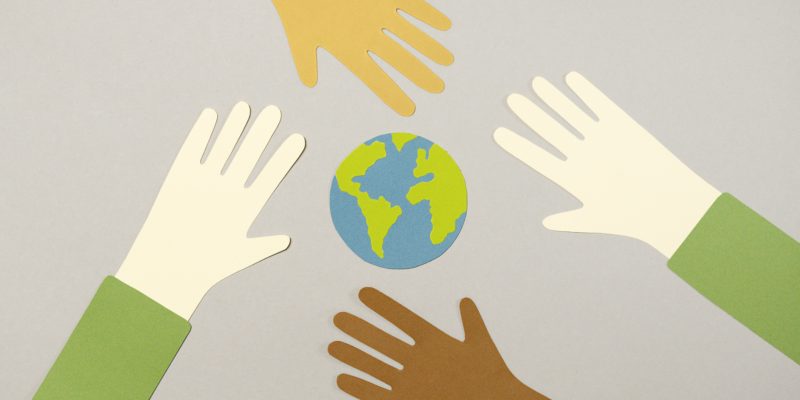 If Wordsworth were still alive, he would agree how there's no better muse for an artist than nature itself. While it's around us, in us, and through us, one may still find it challenging to find the appropriate representation of this gift. Similarly, digital artists today strive to capture the essence of our planet and how we find ourselves in it. To ease their efforts, we bring to you our Simplified ideas of using earth illustrations in your next design!
So without further ado, let's immerse ourselves in this green-palette experience!
What Are Earth Illustrations?
In contemporary times, earth illustrations range from simple clip art vectors to intricate graphic design masterpieces depicting complex themes. Moreover, hiring digital artists and graphic designers for projects related to climate change and sustainable energy is in demand. While earth illustrations make impactful designs, it's important to understand the role this digital art plays in shaping worldviews.
So, feel free to let your imagination run wild and experiment with any simple earth illustrations to make your masterpiece!
Related: Illustration Inspiration: 10 Unique Examples Of Brand Illustration
5 Stunning Earth Illustrations You Can Use!
We love Diana's simple earth illustration and how it brings the essence of Mother Earth using fixed color palettes and brush strokes! Truly, it proves how heartwarming illustration inspiration doesn't require heavy detailing or sub-elements. Moreover, the bright shade of blue within all floating elements creates distinct emphases on every corner of the vector.
Places you can use: T-shirt designs, elementary school posters, and website headers.
2. Lilibeth Bustos Linares (@lineasbylili)
In the post-Covid era, search rates for earth illustration vectors have gotten notably high. Additionally, amidst this global pandemic, people are acknowledging the need for more sustainability in their lives. Lilibeth's adorable illustration of planet earth with people in masks represents global healing and unity towards better care for all.
Related: Post-Pandemic Marketing: How Crisis Shapes Creativity
If it weren't for the brightest minds of science and technology, there wouldn't be innovation to sustain our planet. Moreover, in the sciences, people from different fields come together to share the latest discoveries and move toward a better future. This illustration of planet earth is undoubtedly a perfect blend of classic ink-dot posters and professional execution.
4. Amalia Restrepo (@amaaalia)
With a soft palette and light pencil strokes, Amalia promotes a sense of warmth and comfort towards this planet we call our home. Furthermore, the lines rising towards the head of the character design represent earthy wreath tones. The hues used for the color blue in the earth illustration helps it take the spotlight in the overall design!
Related: 10 Powerful Examples Of Graphic Design For Nonprofits
5. Adam Niklewicz (Website)
Whether it's acid rain, rising temperatures, melting glaciers, or toxic foam in oceans, earth illustrations can show it all! The overall dark aesthetic paired with contrasting clouds in the middle makes for a brilliant graphic design. Additionally, the hands extended towards the planet earth-themed kettle are rightfully diverse and representative of our global community.
Ideas for Earth Day illustration
Earth Day, celebrated on April 22nd, is a globally observed annual event promoting environmental protection. Also, popular activities are conducted in schools that involve Earth Day illustration posters, slogans, and other arts & crafts. The purpose is to sensitize young hearts and minds towards their duty in conserving our planet! Subsequently, for educators and parents, this day brings the strenuous task of finding the best artworks for their pupils to shine.
Try including the following elements for your next Earth Day illustration:
Trees and foliage
Typography in green for slogans
Design contrasts of blue and green/brown, inspired by Earth
Interactions between wildlife and society
Most importantly, keep in mind how the theme of your final product should reflect something universally appropriate (preferably PG).
To wrap things up!
Did you know you can include stunning earth illustration vectors, avatars, characters, nature iconography, and so much more right from your Simplified AI workspace? Just go to 'Visuals' or 'Components' and make professional nature-inspired designs in minutes.