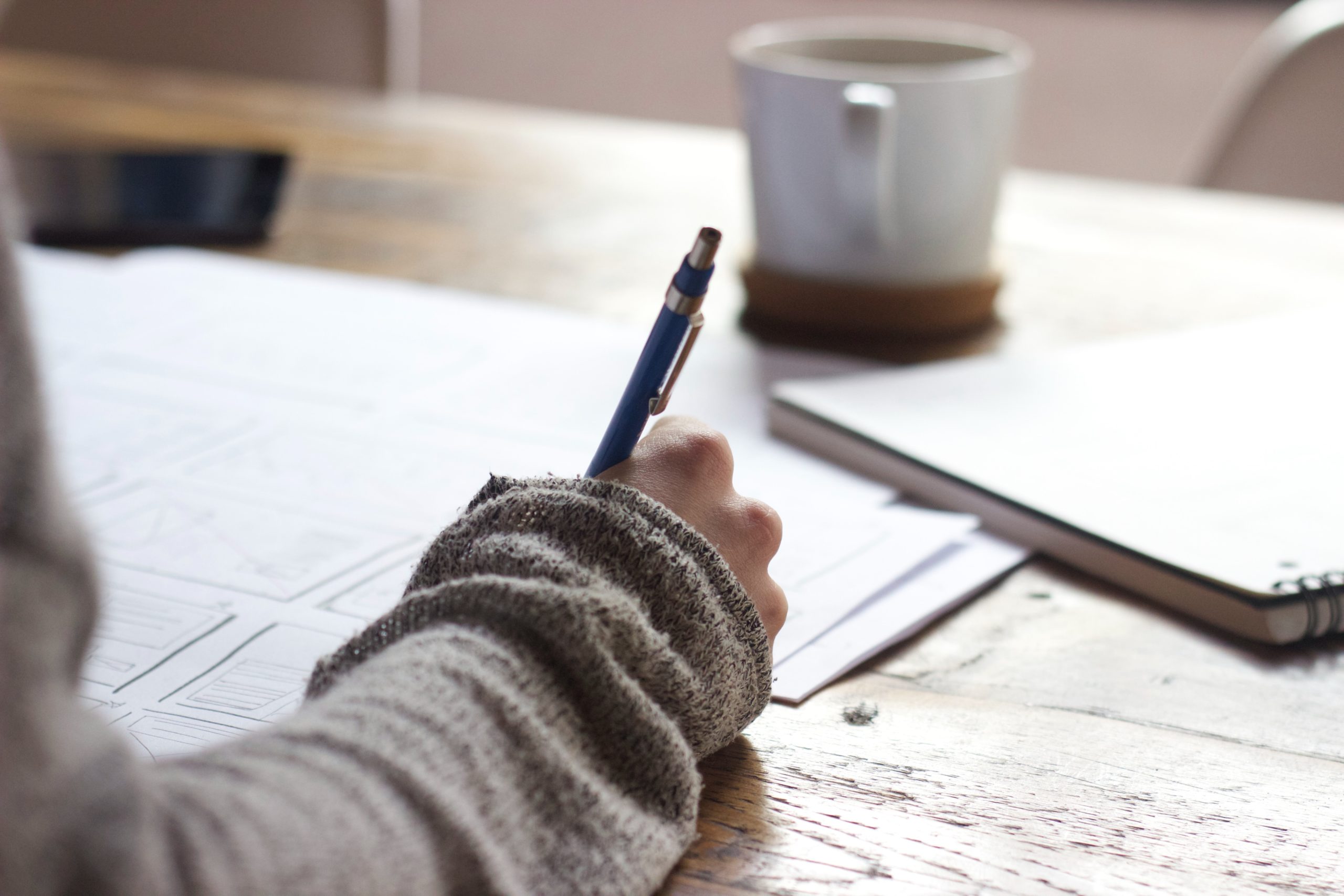 Letterheads are an important piece of stationery for businesses. They help to create a strong first impression by showcasing your brand and what it represents. In addition, letterheads can also be used for marketing purposes by including promotional messages or special deals. As technology advances, there are new and innovative letterhead ideas to stand out from the competition.
Letterheads are generally used in business documents, business cards, and even letters to customers. The art of letterheads has become very important to reflect the brand identity. The key to a great letterhead design is a solid brand framework and the ability to use it consistently.
In this blog post, we will discuss ten different letterhead ideas with examples for businesses in 2022. Read till the end to find a free tool to help you create them as well!
10 Letterhead Ideas to Upgrade Your Branding
1. Simplicity is elegant
The letterhead serves as the representation of your brand. At the same time, it is often complementing different business information. You may want to make it attractive and eye-catching, but keep it simple. Use two to three elements since space is limited. Don't make it too distracting or overwhelming. And as you will find below, there are plenty of ways to add your create the best letterhead design for your brand.
2. Add your brand elements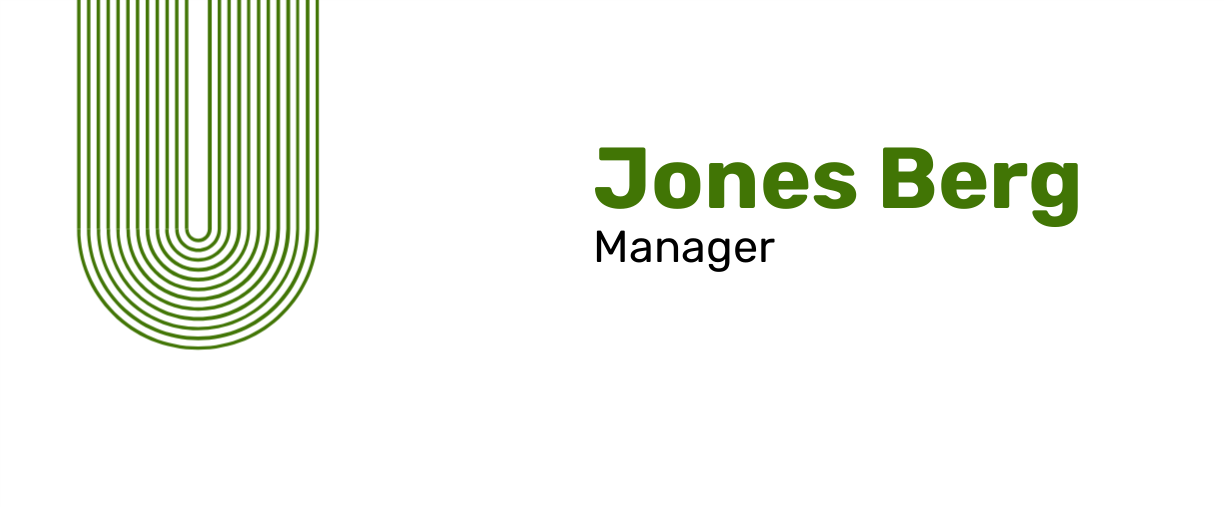 The letterhead must have the distinctive elements of the brand. It could be the brand logo, font, or brand colors. It should be designed to represent your brand values. A sports brand letterhead would be very different from a luxury bag brand.
Related: How Colors Affect Mood & Behaviors In Marketing?
3. Play with typography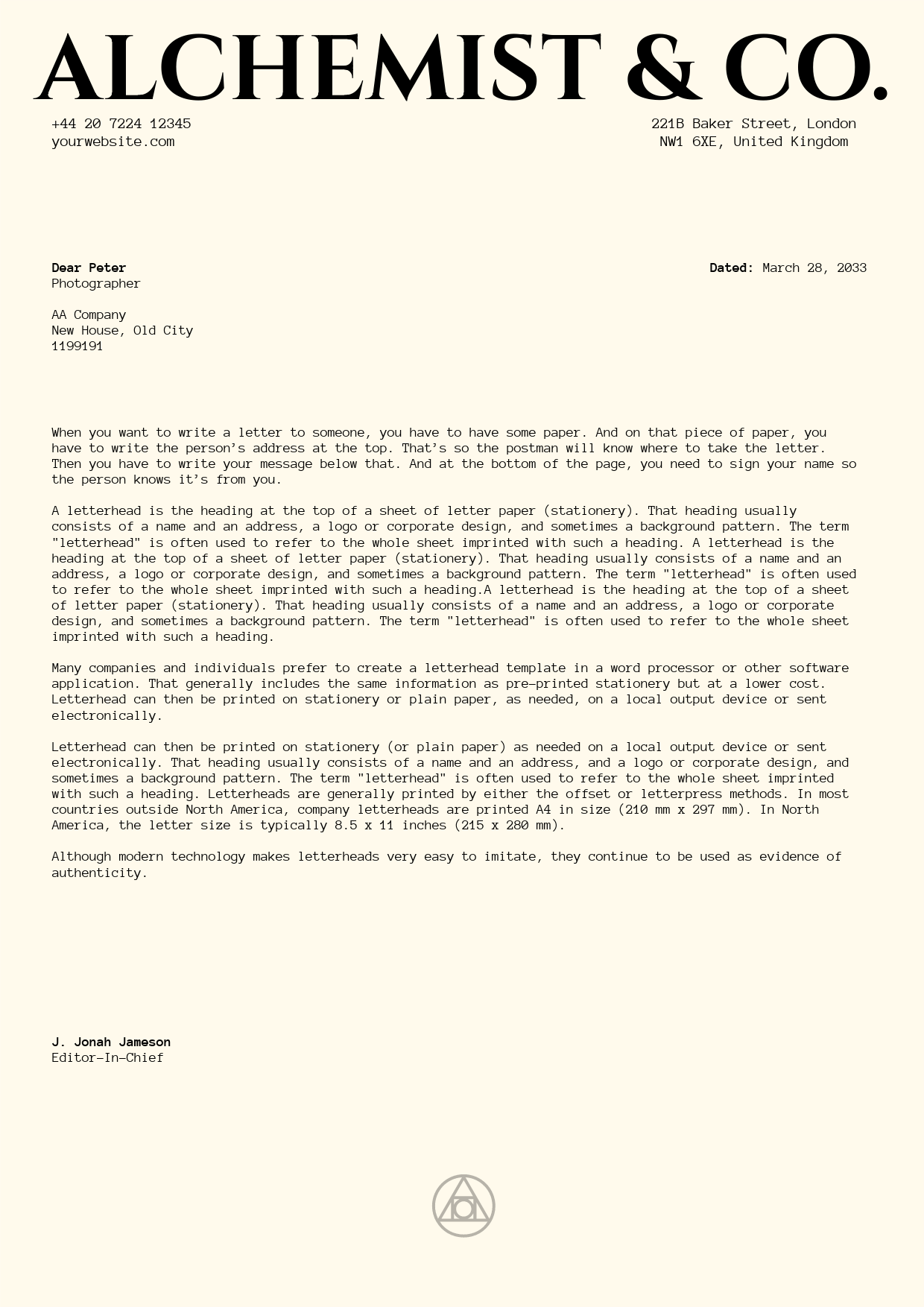 Font and typography play a crucial role in branding. There are fun and playful fonts that can represent a joyful baby's brand or minimalist fonts to represent a digital marketing firm. Fonts can give a vintage vibe or a sleek modern effect. Choosing a good font for the letterhead title and content is communicative and representative of the brand.
4. Use a brand crest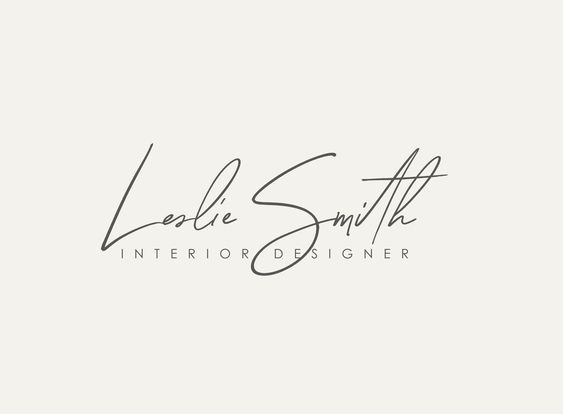 While logos are really popular to go up on letterheads, you may also use a crest symbol. A brand crest or badge is traditionally circular in shape, used for eras on letters from multiple organizations. Modern businesses can use an icon or a customized graphic that represents the core values of their brand. You can work with many decorative elements and embellishments for the crest design.
6. Tailor-made stamp heads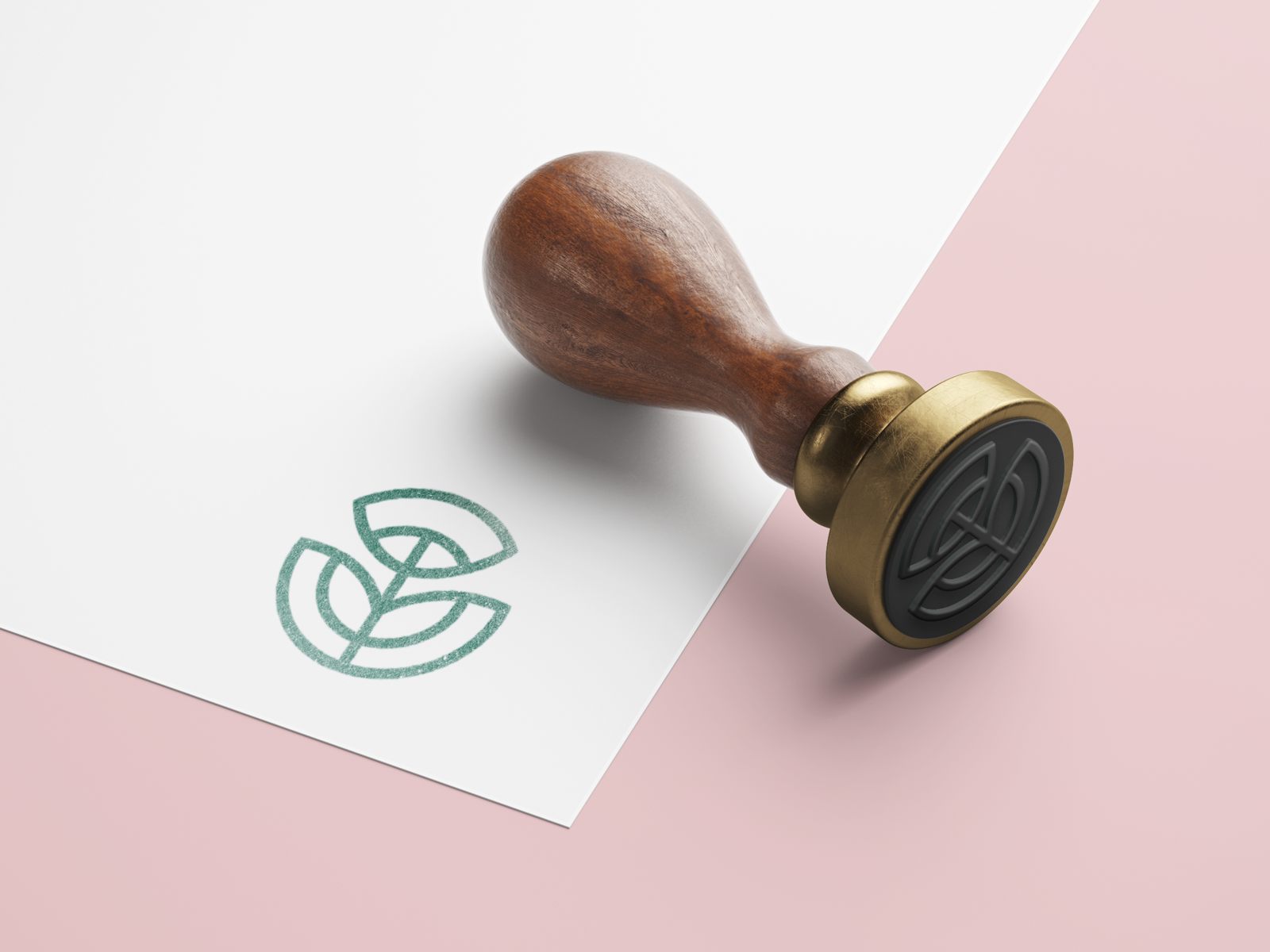 If you are looking for inexpensive letterhead ideas, use stamp heads. Customized stamp heads are easily available and give a refreshing look to your papers. You can use the first letter of your brand or your name to create the letterhead. While applying stamps, use your brand color to keep it distinctive.
7. Identify the right color
While you may be browsing through multiple letterhead ideas, you will realize the utmost importance of colors. They are extremely essential for your letterhead design from top to bottom, and even on the reverse side of the paper. Again, you must incorporate your brand colors. But be careful of the contrast. You can play with darker and lighter tones of the shades. You can also use them with prints and textures.
Related: Color Palette Combos to Amp Up Your Design Game
8. Look up to artists for inspiration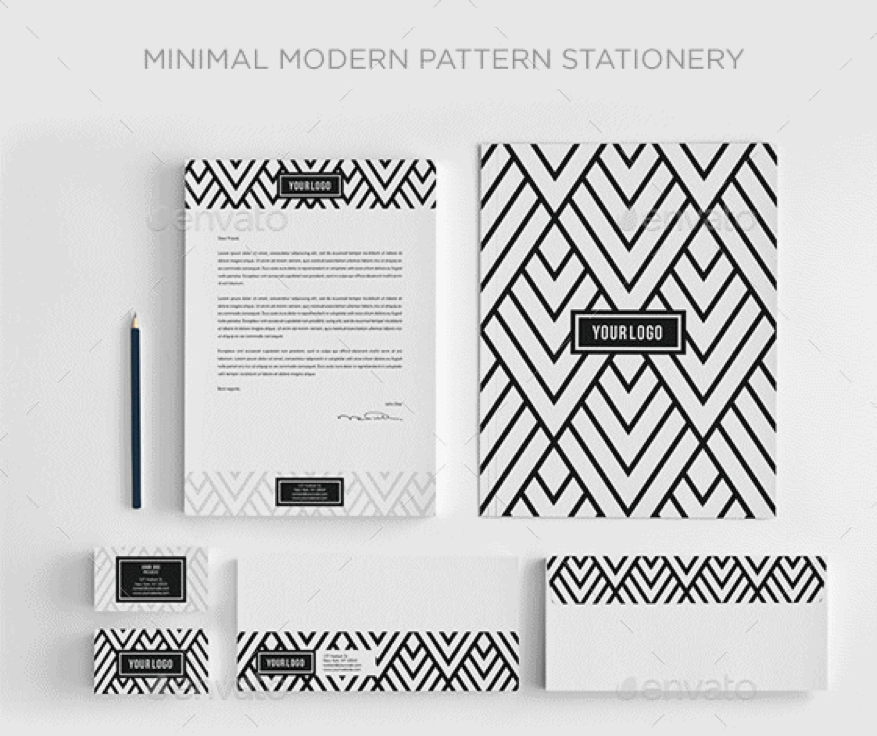 Whether you are a graphic designer or a business owner, learn that it's okay to borrow ideas. Look at other brands for references and then also check out your favorite artists. There are plenty of places to look for letterhead design inspiration. For example, you can explore the minimalist art movement or even abstract designs. Great photography in graphic design can also enhance letterhead ideas. Check out this edgy design in black and white that is equally minimalistic and modern.
9. Shapes, alignment, and negative space
The placement and alignment of text and designs can make a big difference in business letterheads. Traditionally placed on top, modern designs have taken the freedom to use it in multiple ways. The only important aspect is that the communication is clear.Choosing the shapes can also make a big difference in your letterhead ideas. Whether you use rectangles or circles will depend on your brand values. A combination of shapes can be used to signify fluidity and innovation. Be careful with negative space to add more depth to your design.
10. Pay attention to the paper type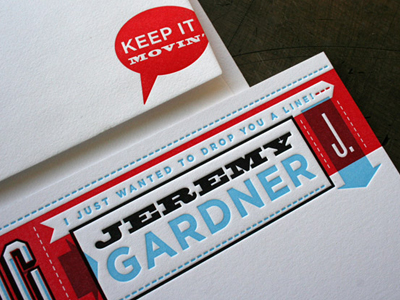 Finally, choosing the right paper for your business communication is crucial. High-end artisanal brands can go for thick, textured paper. If you want to represent heritage or tradition, you can choose among vintage shades of brown and yellow. Smooth papers are great for a modern brand that wants to highlight good quality. Your letterhead ideas will also depend on the type of paper you choose.
Level Up Your Letterheads with Simplified!
Collaborate with your team members and have them on board to create your business letterhead. After completing the design, you can export it in high-quality PNG or JPEG and get it printed. You can use your brand kit for other documents to maintain consistency in brand elements. The best thing is that the Simplified letterhead maker is absolutely free!