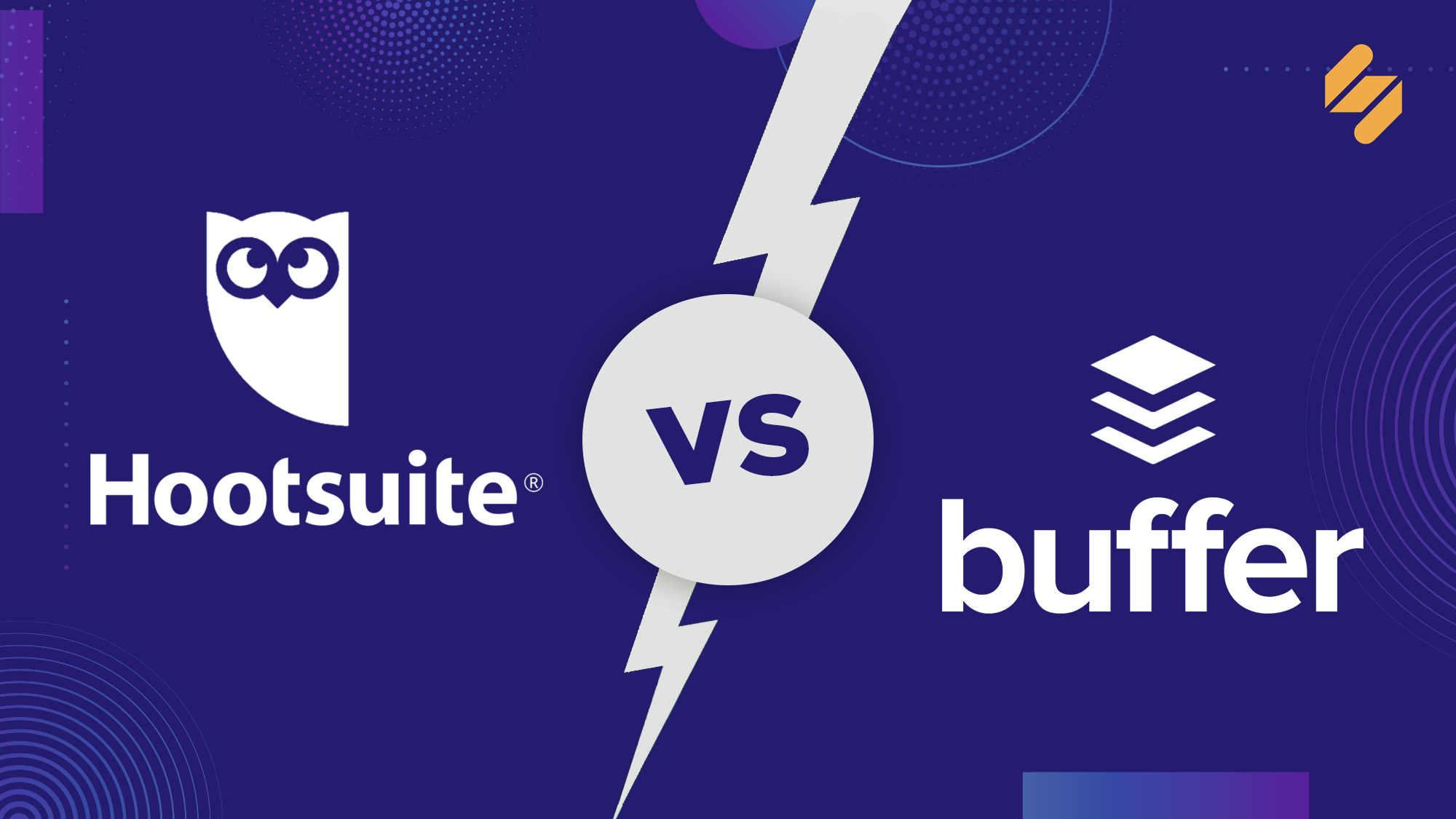 As a social media marketer, influencer, or marketing agency, we're sure you've encountered dozens of social media management tools. However, which one's the best for you and your company? We understand the struggle of finding the one that suits you best and that's what this blog is for!
Here, we compare two of the rising social media management tools today (Hootsuite vs Buffer) and see which one's better. From the pricing to an overview of the tool's features, we gathered its pros and cons to help you decide.
Related: Hootsuite vs Sprout Social: Which Is The Better Social Media Management Tool?
Hootsuite vs Buffer: An Overview
To understand the difference between Buffer and Hootsuite, here's an overview of everything you need to know about the two tools.
Pricing
Hootsuite has three plans that vary on the number of users. The Professional plan costs $49 per month for one user and $129 per month for three users (Team plan). For more than five users or an enterprise, you'd need to contact Hootsuite for pricing.
Buffer offers four plans: Free, Essentials ($5 to $6), Team ($10 to $12), and Agency ($100 to $120). You also have the option to pay for your subscription on a monthly or yearly basis.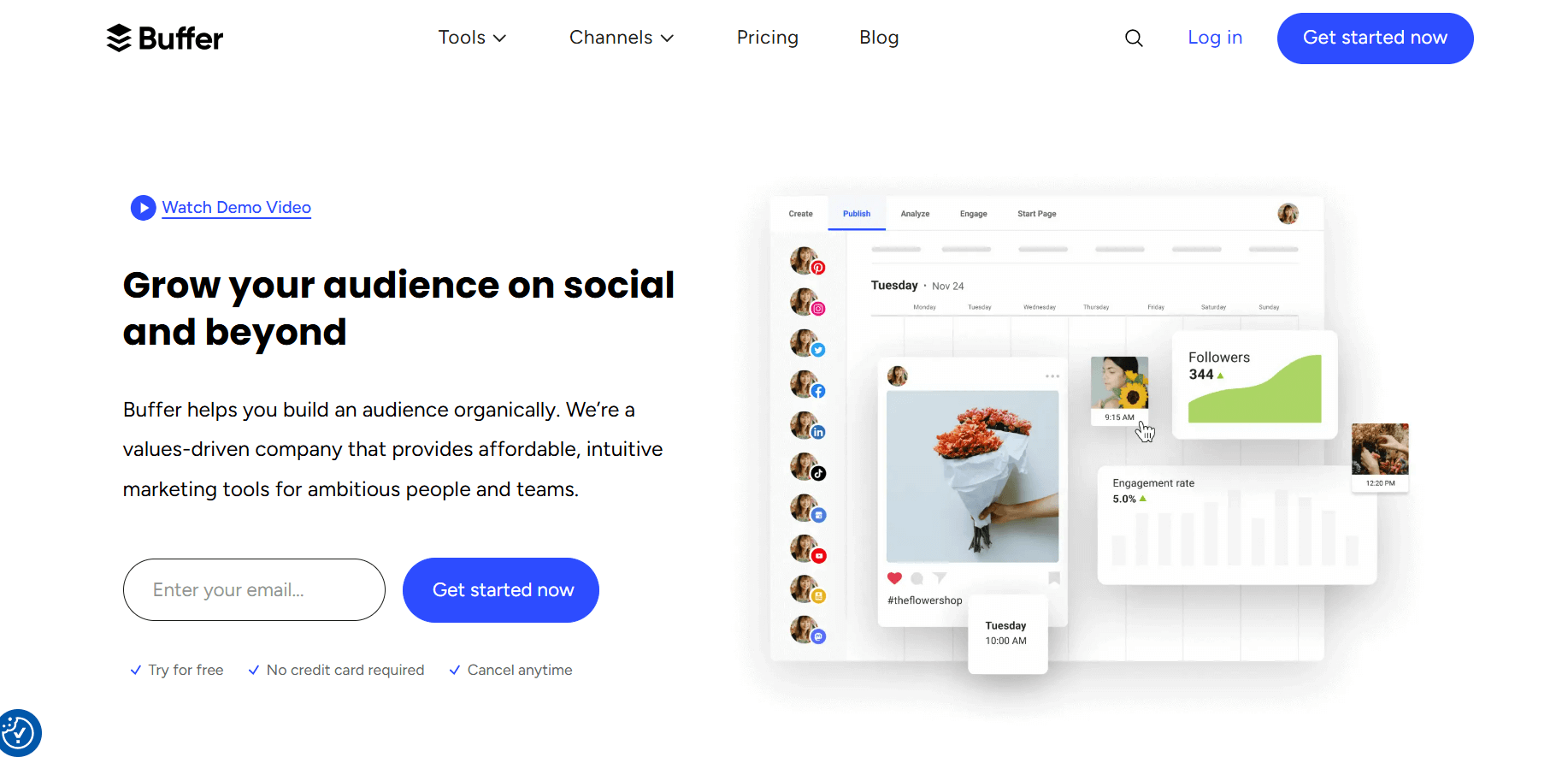 For the user interface of Hootsuite vs Buffer, both have very different styles. Buffer has a clean dashboard focused on the scheduled posts you have lined up. It highlights your pending posts, plus a calendar view (where you can see a week of your content) for Essential plans and up.
Hootsuite has a more complicated user interface catered to big agencies. So, the interface has more features compared to Buffer's clean and simple layout.
Supported Social Networks
Both Buffer and Hootsuite support the social media sites that you most likely need (Facebook, Twitter, Instagram). Both tools also support LinkedIn and Pinterest. Hootsuite is integrated with YouTube and WordPress too.
Related: Top Social Media Sites Your Business Needs Now
Social Conversation Management
Handling comments and interactions of multiple social media accounts can be a bit tough without some help. Buffer has a separate app called "Buffer Reply" to manage social media conversations, you'd just need to pay an additional $50 per month for one account.
For Hootsuite, managing social conversations is possible within the tool. You can monitor comments, replies, and mentions using tabs in real-time.
Related: 10 Best Social Media Calendar Tools You Can Use in 2022
Collaboration
When looking for social media management tools, one of the first things to consider is its collaboration features. Buffer has two team roles, Contributor and Manager, while the Hootsuite offers roles by organizations, teams, and members.
Analytics
Remember, analytics is just as important as creating content! This will help you figure out what works and what doesn't on your social media strategies. The difference between Buffer and Hootsuite are the analytics and reports that both tools provide. Hootsuite analyzes your social networks, while Buffer analyzes the posts themselves.
Integrations
Aside from the social networks, the number of integrations to other apps is essential for a good social media management tool. Regarding, Hootsuite vs Buffer, both have a fair number of integrations. Hootsuite has around 140 integrations, while Buffer only has 60.
Buffer or Hootsuite: Which is the Best?
Choosing a social media management tool is crucial in managing your brand's multiple social networks. So, considering everything that was stated above, it's safe to say that both Buffer and Hootsuite have their own distinct features. It really just boils down to what your business really needs. If you have a limited budget and need real-time updates on your social media conversations, Hootsuite is the tool to use. But if your needs are more on having a simple and easy-to-use interface, maybe Buffer is for you.
However, if you're still on the fence on Hootsuite vs Buffer, why not try Simplified? The tool has both the features of Buffer and Hootsuite plus more!
Simplified is an all-in-one tool where you can create, collaborate, plan, schedule, and publish content. With the tool's one-click graphic design feature, creating content for your company is a breeze, plus you can easily use the thousands of ready-made templates available. Moreover, you can get help from Simplified's AI writer in generating captions, company bios, and even long-form content. Once you have your content ready, you can simultaneously have multiple posts scheduled or published with the tool's automated social media publishing. The cherry on top? It's way cheaper!