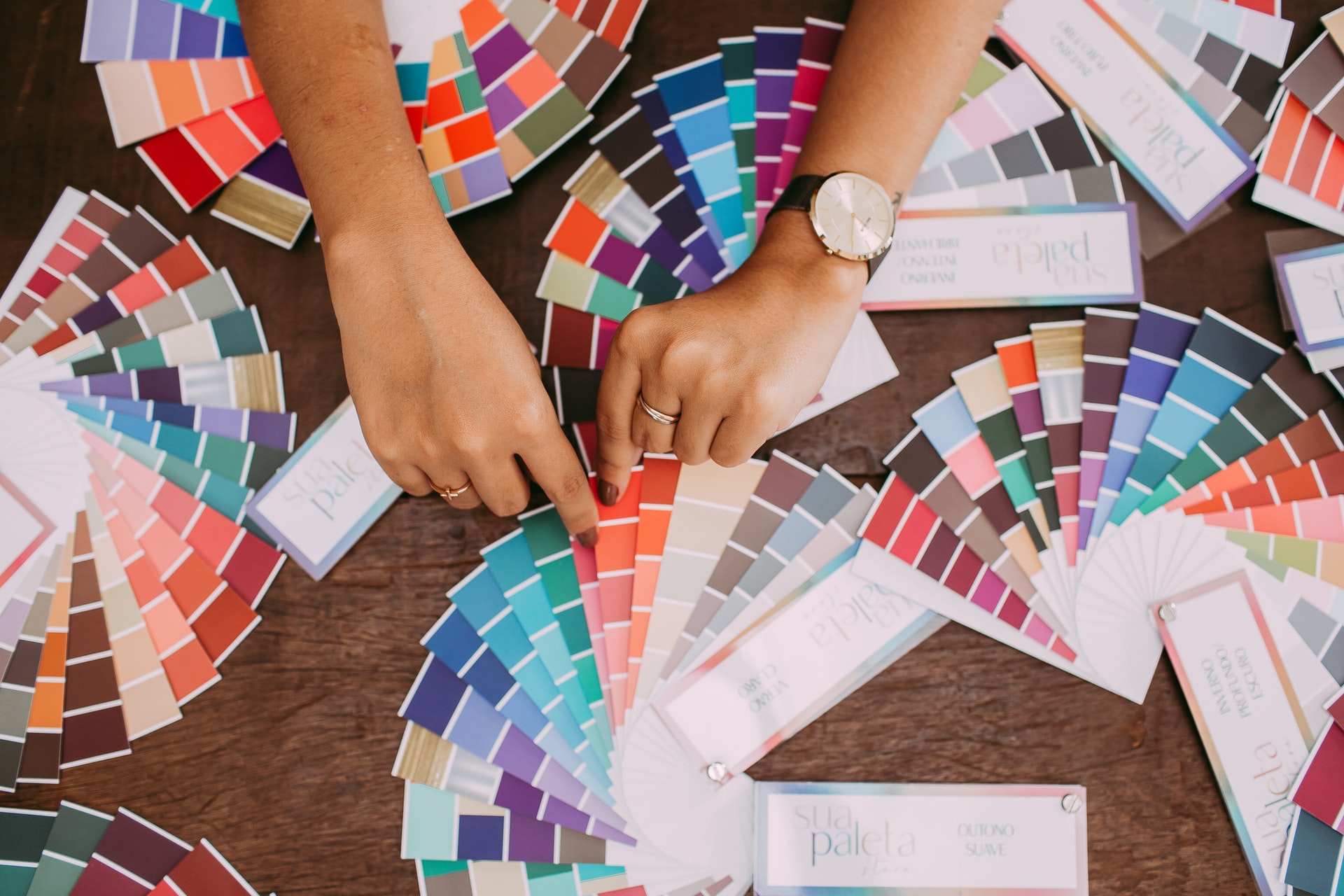 Whether you are an amateur designer or a professional, you know first-hand the incredible power of color. It can kindle emotions, soothe us, alert us — even annoy us! It is one of the most accessible aspects of design. This is why designers carefully create color schemes by pairing multiple color families from the color wheel. This usually works best when they follow patterns that create harmony. Though there are several techniques to combine colors in your branding, the one that seems the most promising is the triadic color scheme.
While monochrome colors are currently trending, color schemes are an ever-evolving field for experiments. In this blog, we'll learn more about triadic colors and how various brands have colored their way to success using these schemes.
Related: Learn How To Create A Brand Identity Using Complementary Colors
What are triadic colors?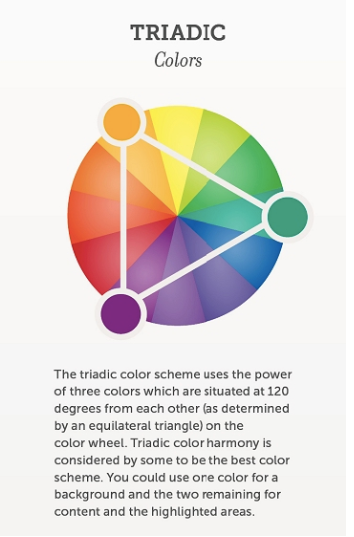 A triadic color scheme is easier to understand than it may sound. This color scheme uses three colors equally spaced around the color wheel. Compared to complementary color schemes, triadic color combinations tend to be easier on the eye. This works well if you want more than one hue to play with, but don't want to make quite as much of a splash as a complementary pair would.
Here are perfect examples of triadic color combinations:
Red, Yellow, and Blue
Purple, Green, and Orange
Blue-Violet, Red-Orange, and Yellow-Green
Red-Violet, Yellow-Orange, and Blue-Green
How to choose a Triadic Color Scheme for your design?
Whether you're a photographer, designer, or creative of any kind, understanding what triadic color schemes are and when to use them will help you create better, more cohesive color palettes. Triadic color schemes tend to be quite vibrant, even if you use pale or unsaturated versions of your hues. By learning how to choose triadic color schemes, you will be able to achieve triadic harmony successfully.
Here is a handy guide to help you choose:
Start by asking what sort of emotional response you want your color palette to elicit. Make your selection of colors with your end goal in mind.
It's important to choose one color to be the lead color and let the other two function as supporting players. This keeps the design from being too frenzied and helps create pathways for directing attention where you want it.
Lower the saturation in the accent colors for a more cohesive blend with your dominant color.
A triad of secondary colors will look more neutral.
A triad of primary colors will create a vibrant and lively color scheme.
Pastel variations will give your color scheme a more unified, calming appearance.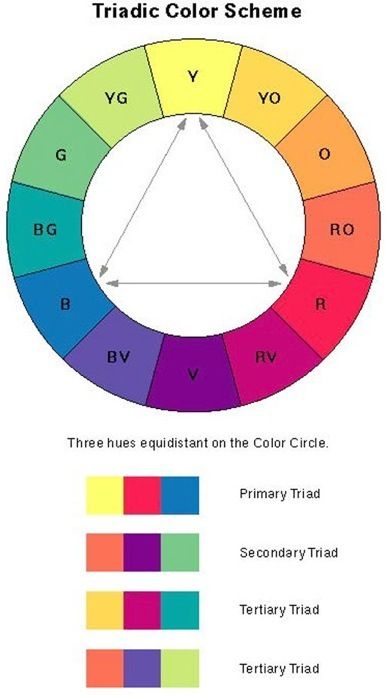 Pro Tip: For digital graphics, tertiary and secondary triads might not be a good idea. They are way too dark and moody and are more suited for fine artists. Stick to the primary triads in varying shades and tints.
Related: Understanding Chromatic and Achromatic Colors for Your Next Project!
How to Use Triadic Color Schemes
Most of the color schemes are self-explanatory and simple to use. All you need to do is identify them and get to work. The triadic color scheme requires a little more thought and care, but it can be very powerful. This color scheme involves selecting three colors on the wheel that are of equal distance from each other.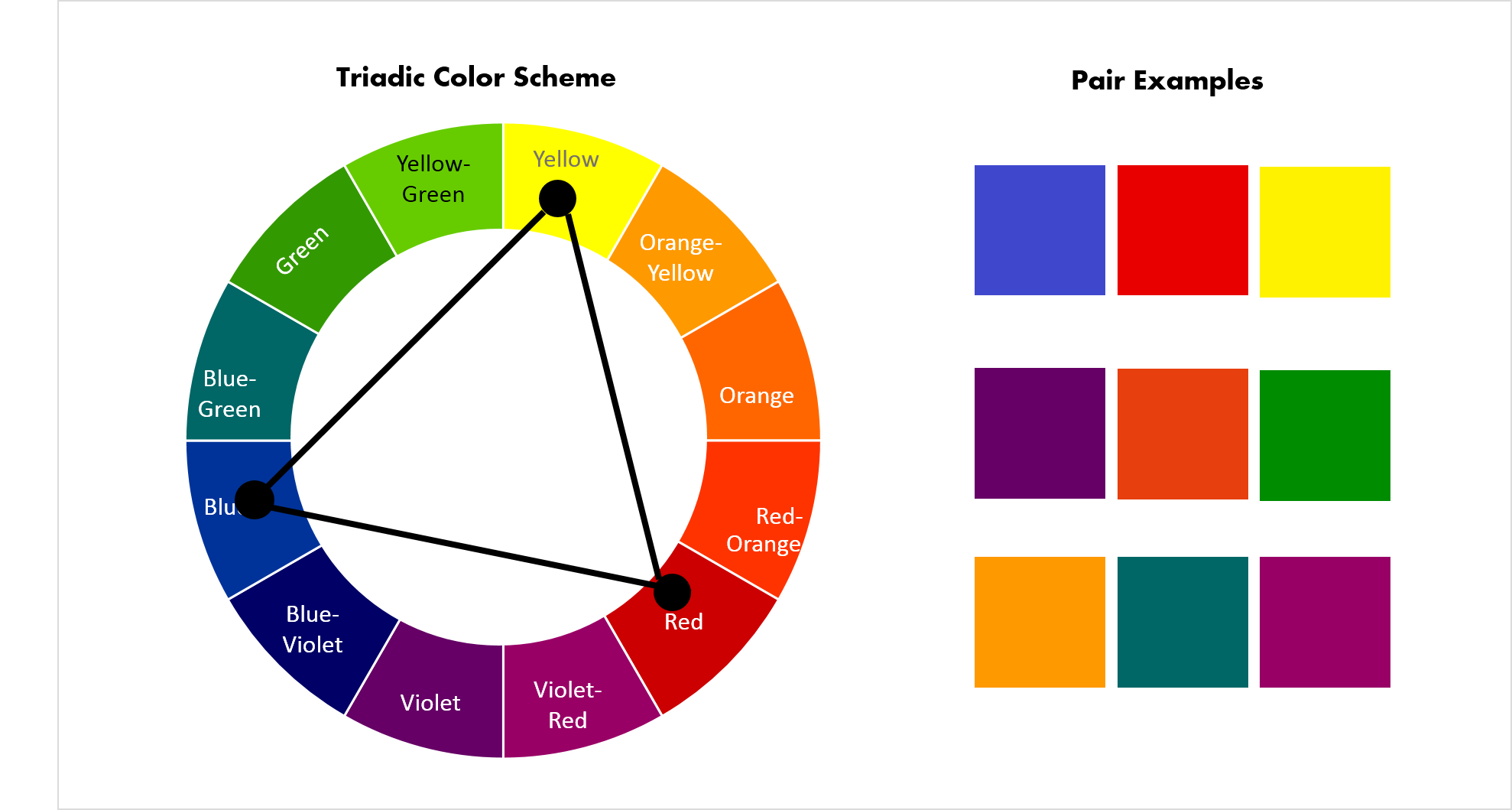 A typical example is red-blue-yellow. This triad color scheme can evoke similar feelings to complementary colors but with three shades, providing more options for different aspects of your design. This means that using a triadic color scheme the right way will allow you to create cheerful and lively results. Unfortunately, if you use them incorrectly, the result is quite garish.
Why start from scratch when you can use Simplified's FREE templates to give you the look you want?
Related: 7 Tips For Creating The Perfect Cohesive Color Palette
Famous brands that use Triadic Color Schemes
1. Firefox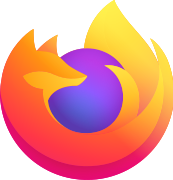 The red, blue and mustard of the Firefox logo is a classic triadic example. This color scheme evokes a feeling of contrast, competition, daring, and dash, yet presents a harmonious and appealing look. It is completely in alignment with its brand name, signifying the fire of competition and leadership.
2. Burger King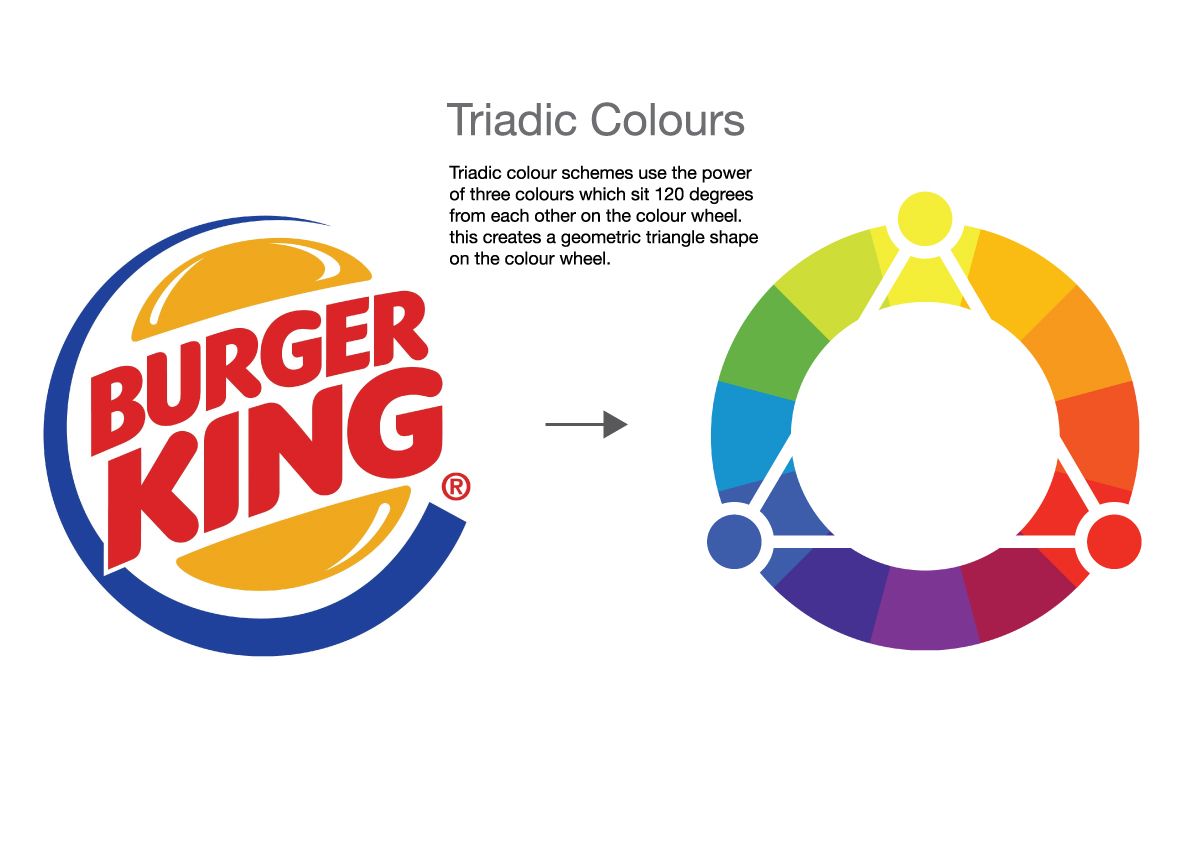 The famous Burger King logo design uses another triadic color scheme of the primary colors red, blue, and yellow.
Although, Burger King announced early in 2021 it has a new logo, the new logo is similar to what they had in 1969 with some slight changes to the color and shape.
3. Fanta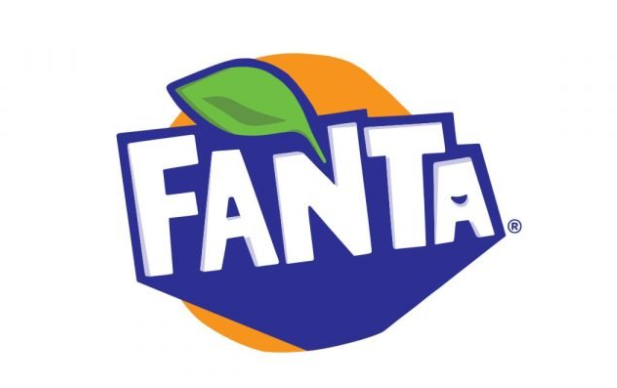 The current look of the drink introduced in 2016 uses orange, blue, green, and white. It is as colorful as