YouTube is the biggest online video platform with over a billion users. It's become a popular way for people to share their content, whether it's for business or personal use. The first thing that someone sees when they come across your channel is your YouTube banner. This banner is important because it represents your channel and gives the viewer an idea of what to expect. In this simplified guide, we're going to show you how to create YouTube banners in minutes! But first, let's understand the importance of a YouTube banner.
Related: How to Create a YouTube Channel and Grow Your Network
Why You Should Create YouTube Banners
It's simple: YouTube banners allow you to showcase your channel's logo, colors, and style to viewers. All these efforts make it easier for your target audience to identify your content and stick around. it's only after your audience likes your page that you can expect better YouTube engagement.
Additionally, well-designed banners can also be used as a tool for promoting your channel's most popular or recent videos. In this article, we'll cover how to make a YouTube banner that looks great and will help you attract more subscribers.
Related: Step-by-step guide on how to get verified on YouTube
What is the Ideal YouTube Banner Size?
The YouTube banner represents your brand. It must look professional and perfect. Choosing the right YouTube banner size is the first step to getting high quality resolution. Take note of the following specification set for YouTube banners.
YouTube banner dimensions: 2560 x 1440 px
Minimum YouTube banner size: 2048 x 1152 px
Aspect Ratio: 16:9
Maximum File Size: 6 MB
Avoid blurry images on the banner or remove images that are not perfectly clear. Also, use clear text and fonts with a good color palette. Now that that's taken care of, read on to find the best tool to cover your design worries.
Related: YouTube Channel Branding 101: Ultimate Guide To Get Started
How to Create YouTube Banners Using Simplified
Making a YouTube banner can be a daunting task. You want it to be professional, eye-catching, and representative of your channel and its content. But where do you start? And how do you make sure that it meets all of the necessary requirements?
Fortunately, you have one place to figure out all your demands. Simplified is an all-in-one content and design tool for modern creators. Follow the given steps and create a YouTube banner that is equally stunning and informative.
Step 1: Sign up for Simplified
Signing up for Simplified gives you access to a plethora of tools including a video editor and AI copywriter. In simple words, it is the best tool for any content creator. To sign up, all you have to do is enter your email address and password. The Free Forever plan gives you a ton of resources that will totally turn up your branding game!

Step 2: Choose the perfect template
After signing up, you can log in from any browser. To create a YouTube banner, choose "Graphic Design" from the dashboard and type your keyword. You can simply write "YouTube banner" or "YouTube cover art", and you will find a variety of YouTube art templates to choose from. All these options will come in the exact style and dimensions that you want.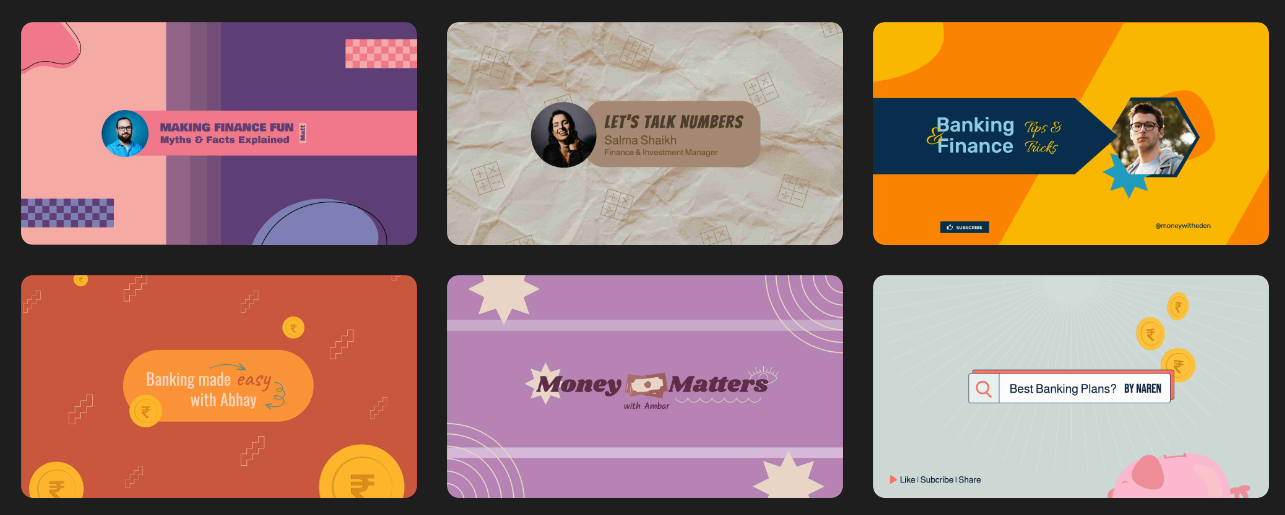 Pick the color or design that fits your brand tone the best and you will be directed to edit it according to your requirements.
Step 3: Edit and export
Simplified's user interface is super-friendly to beginners. You can edit the cover art according to your unique brand tone. Add your brand colors, the brand logo, and change the fonts if necessary. Add fun elements like shapes, stickers, or your own artwork. Once you are done editing, you can directly export the video and add it to your YouTube channel.
YouTube Banner Examples and Tips
Here are some of the best YouTube banner examples from the Simplified template library along with some handy tips.
Use fun elements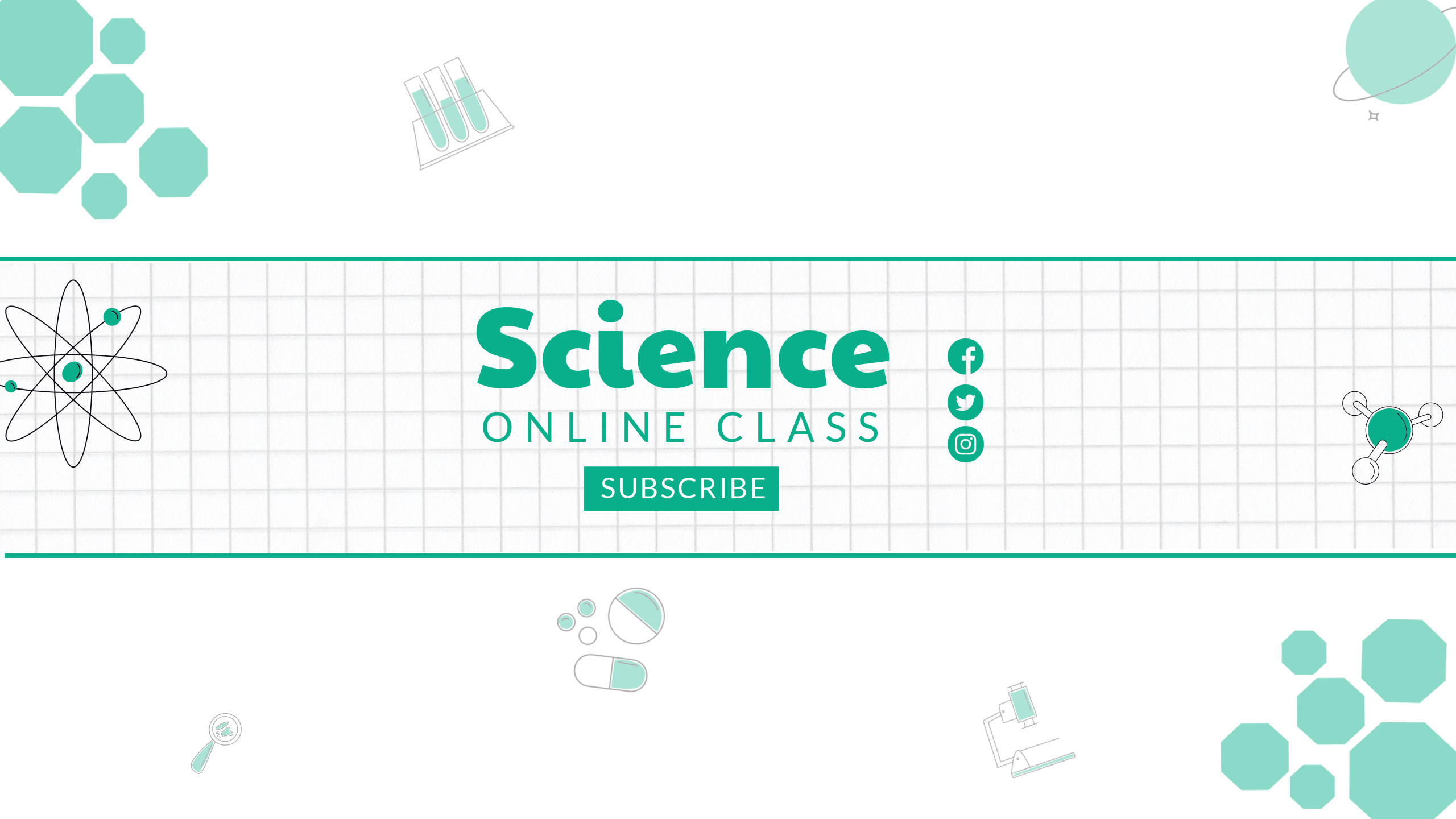 This fun Science Online Class banner is simplistic but fun with the usage of shapes. The color palette is minimal for a premium look and the fonts are clearly visible on the screen.
Add a strong image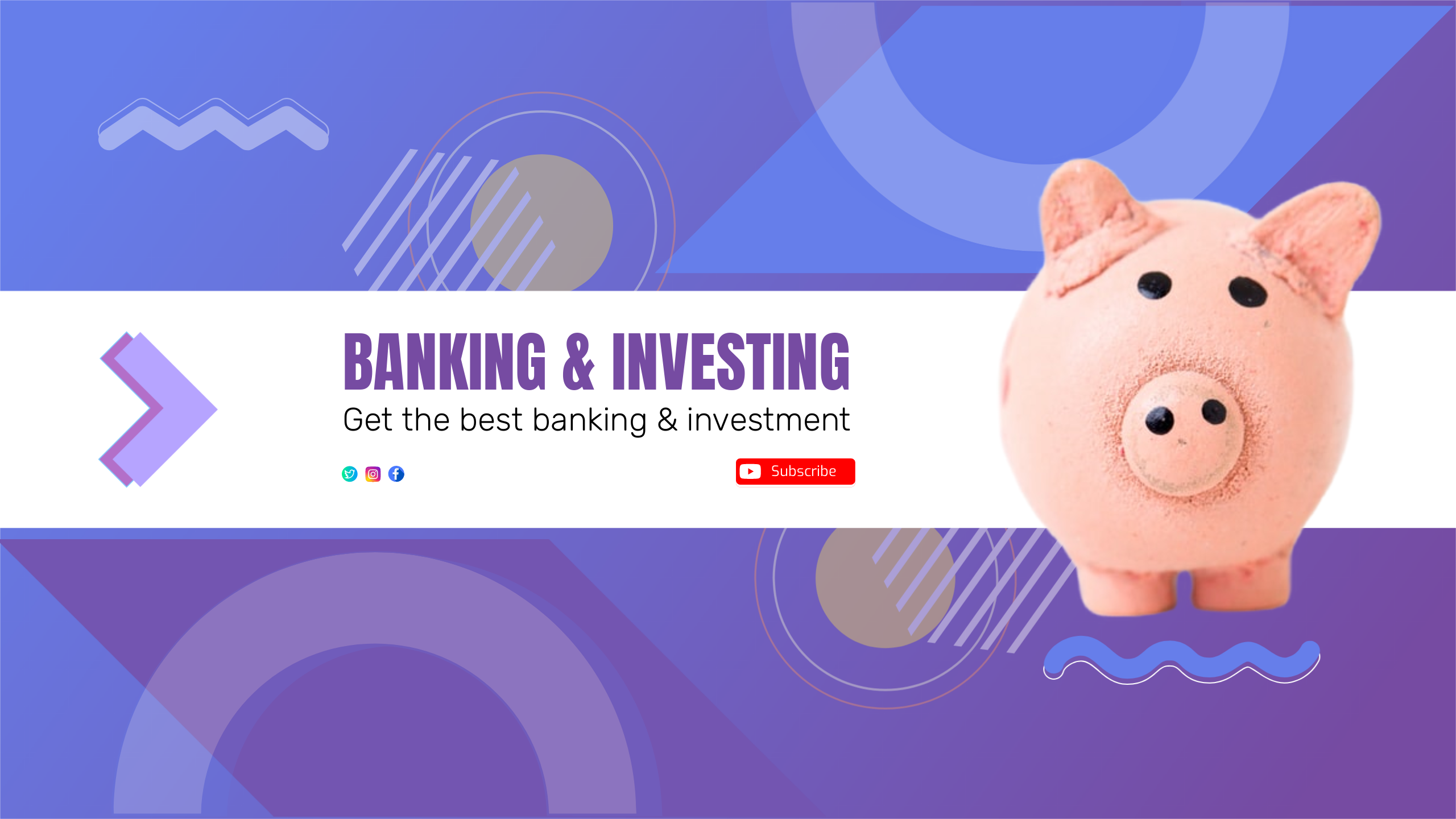 Here's another example of YouTube banner art for a banking channel. The piggy bank image communicates a lot about the idea of banking. And the background is fun with bold colors.
Use your brand logo or icon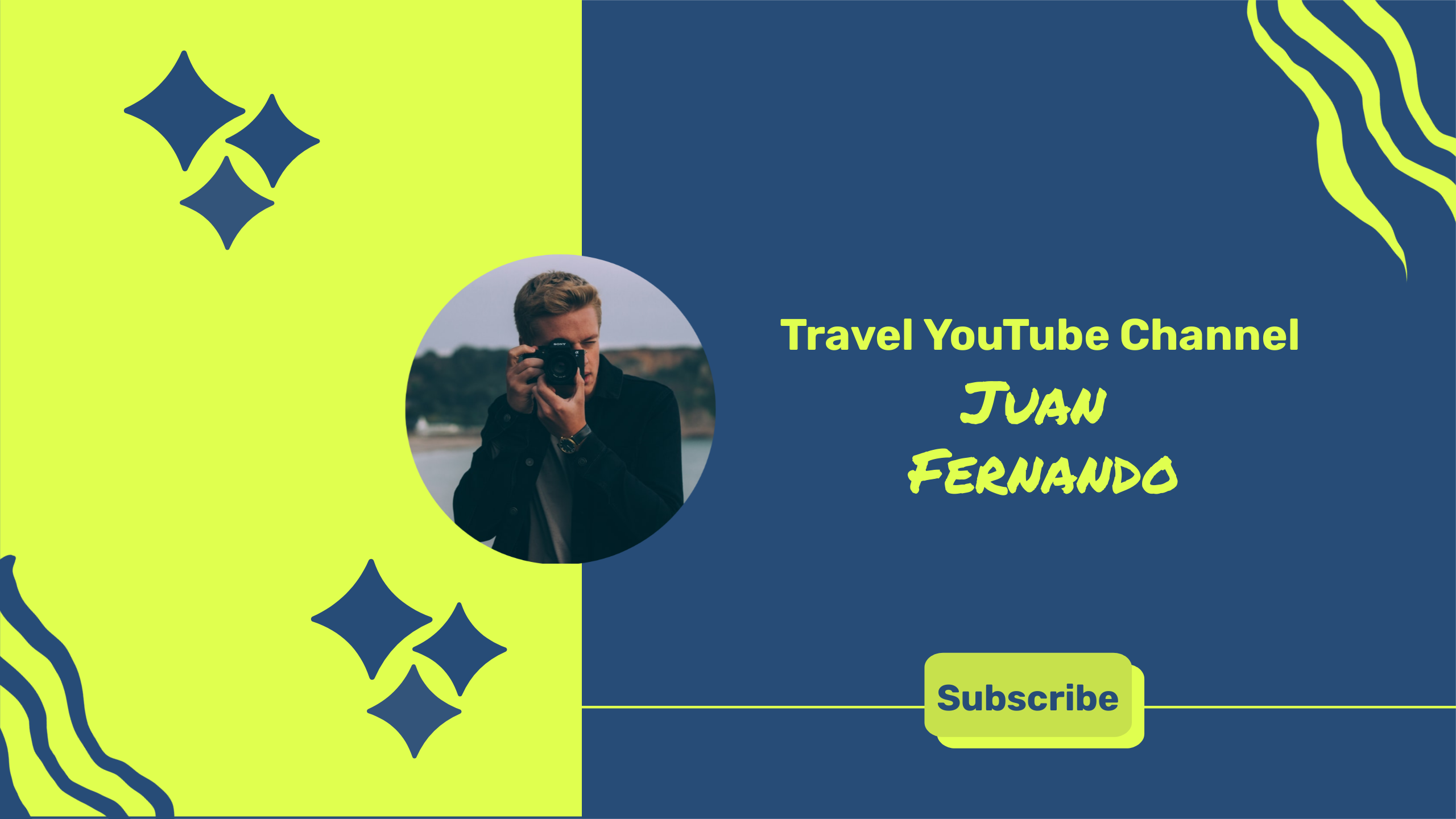 This example shows how adding the creator's face can enhance the value of the banner. The minimalist, fun banner can connect with the audience and lead to take better actions. Make sure that the image or icon used conveys your brand's tone.
Revamp Your YouTube Channel Today!
Simplified is the best tool for new creators and professionals who want to grow their brands on YouTube. As beginner-friendly as it is, there are also a variety of innovative features that give you efficient results when you need them.
You can also collaborate with your team members on the platform. Feel free to create unique brand kits that can be integrated with multiple social media channels. Play around with gifs, images, and stock videos from the content library. And the AI writing tool can help you create strong YouTube titles as well. You can also create stunning YouTube intros and outros, and don't forget, eye-catching YouTube thumbnails.