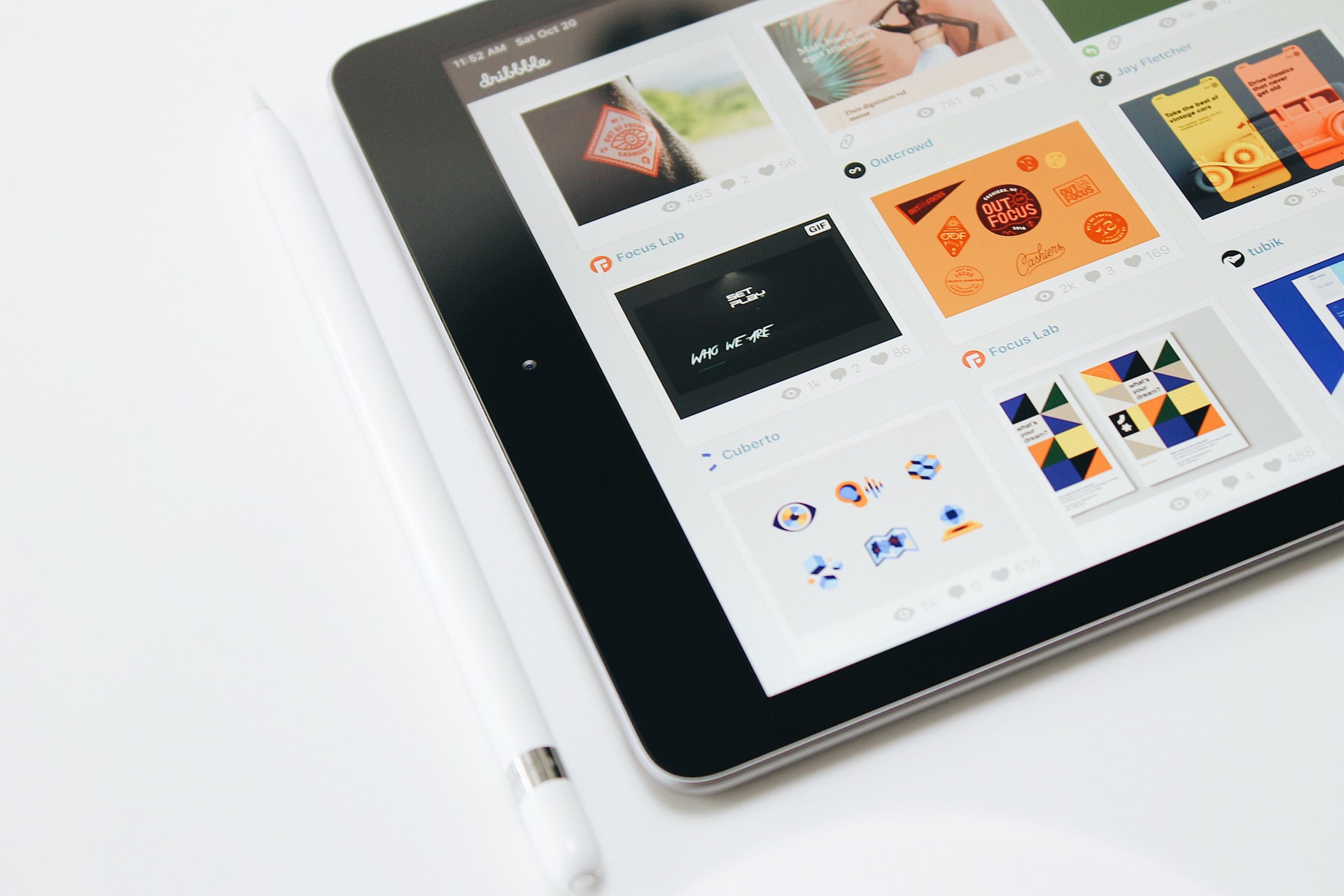 As the importance of visual marketing for businesses increases, you've probably noticed a slew of online design applications claiming to be just what you need. So, in this comparison blog, we dig a little deeper into Simplified as a free alternative to Picmonkey. This post will help in selecting the best graphic design software for you and your team. In terms of functionality and usability, both pieces of design software have a lot to offer, but which one is perfect for you? Let's find out!
Basis

Simplified

PicMonkey

Pricing starts from

$12

$7.99

Features Simplified Offers that PicMonkey doesn't

Free Forever

✅

❌7 day trial

AI copywriting

✅
❌

Unlimited personalized brand kits

✅

❌Only for top tier plan

In-app Customer support

✅
❌

Content Planner + Scheduling Posts (Publish to Facebook, Instagram, LinkedIn)

✅Coming soon

❌

Audio File Management

✅
❌

Design, Edit & Publish

Custom Fonts

✅
✅

Design Templates

✅
✅

Upload your own assets

✅
✅

Video editing

✅

✅

Video templates

✅

✅

Animation & Transition

✅

✅

One-click Magic Resize

✅
✅

One-click Background Remover

✅
✅
Organize & collaborate

Members

✅ Unlimited

✅3000

Team sharing

✅
✅

Only for top tier plan

Real-time Collaboration: share your workspace + commenting while designing

✅
✅

Only for top tier plan

Organizing: Folders

✅
✅

Only for top tier plan

Built for teams

✅
✅

Only for top tier plan

Premium community

✅
✅

Mobile Friendly

✅
✅

Integrations

✅
Google Drive, Google Sheets, Shopify, Chrome Extension, Storyblocks,
Pixabay, Unsplash, Brandfetch, Pexels, Airtable, Zapier
✅
Pexels, Google Drive, Unsplash, Pixabay, WordPress
Simplified and Picmonkey are both among the best graphic design options out there, but understanding how they vary might help you make the best decision for you and your team. Let's take a closer look at the features of each tool, starting with the cost.
Pricing and Plans— A Powerful Free Alternative to Picmonkey
Let's start with pricing, which is an extremely important aspect to consider when picking a tool. Any resource's price may make or break your selection, so knowing about membership fees (if any) and all those minor add-on expenses is crucial.
Is Picmonkey free? No, it isn't. In their 7 day trial period- you can create images using all the effects, graphics, and templates. But if you want to download or share an image, you'll need to subscribe to their paid plan. Moreover, their trial plan does not include certain important features like background remover.
Simplified's free subscription, on the other hand, provides limitless access to millions of stunning stock photos and icons. You'll have access to our free background remover along with hundreds of typefaces, design components, and videos to take your design to the next level. You can stay on the free plan forever, but if you want to use the app to its full potential you can try one of the cost-effective pricing plans— covered below. Simplified could well be the best all-in-one graphic design software for you! Plus, it's a free alternative to Picmonkey – if you're looking for minimum cost and maximum output.
Packages

Simplified's Pricing

PicMonkey Pricing

What's the difference?

Free

$0 Free Forever

Free trial for 7 days

Simplified's entire template and asset library is free forever.

Small Teams

$12/me

mber per Month

$12.99

Picmonkey's basic plan only provides touch up tools, video trimming and library fonts. Simplified offers access to all design features and Copy AI tools!

Businesses

$24/member per month

$23

Picmonkey doesn't offer real-time co-editing. Simplified's plan has built-in workflows such as commenting, sharing and managing folders for approvals.

Enterprise

Talk to us for the best plan for your enterprise!

$23

Picmonkey's Enterprise plan includes features like Multiple Brand Kits, and real-time co-editing which are accessible for free with Simplified!
All the Features: AI Copywriting, Templates, Videos, and Assets
Hold on tight, because we've arrived at the most important aspect of our comparison: features. For some, a feature-rich design platform is all that matters. Whereas, others are looking for an all-in-one content marketing platform to assist them in scaling their business. Or maybe you're just looking for a better alternative to Picmonkey. Either way, let's get started.
Related: Choosing The Best AI Content Generator: Simplified (Free Forever)vs Shortly AI ($780 paid annually)
AI Copywriting Generator
Simplified is the first design platform in the world with an AI copywriting generator. For any kind of marketing campaign you require, from Facebook advertising to social media captions, get quick, effective copy that converts.
Picmonkey, on the other hand, has no AI copywriting capabilities. So if you're looking for a design platform that can manage both textual and visual marketing, Simplified could be the most viable alternative to Picmonkey.
Templates
Both Simplified and Picmonkey have amazing templates, and you can build stunning designs in minutes by dragging and dropping elements. These templates may be used to create everything from Instagram posts to advertisements to YouTube thumbnails. Can you use Picmonkey and Simplified to create logos? Yes! Are Picmonkey templates available for free? That is, to say the least, tricky.
Picmonkey offers lots of free designs, but you'll need to upgrade to the Pro plan to download your creations and access premium layouts. And so, Simplified is a better alternative to Picmonkey if you want new, original, and free premium templates for your business.
One-Click Editing Tools
In the hyper-fast world of the internet, your content creation needs to be faster. So both Picmonkey and Simplified have instant, one-click editing tools.
Simplified's magic, one-click background remover is free forever, while Picmonkey's is a paid feature. How do you remove backgrounds from images for free on Simplified? Easy! Just drag in your image and click "Remove Background."
Can you create animations in Picmonkey and Simplified? Yes! But again, Simplified's one-click text and image animation tool is free for all, while Picmonkey's is locked behind a paywall.
The fastest editing tool of all is the Image Resizer, which can take one design and instantly reformat it into multiple sizes for any platform. This feature is only accessible with Picmonkey's Pro Plan. So, if a super-fast workflow matters to you and you market your brand across a variety of channels, Simplified's free one-click tools will serve you well.
Videos
The one-click video tools from Simplified make creating videos almost as effortless as watching them online. Simplified offers the finest video library that you can seamlessly work on at no cost. Picmonkey offers video features as well, but they're only for users who subscribe to their Pro Plan. Therefore, Simplified is the ideal alternative to Picmonkey for marketers who constantly create videos and need free, quick software to work with.
Resource Library
Are Picmonkey's images copyright-free? Yes, but their premium stock photo library is neither included in the free trial nor in their basic plan. So you'd end up paying for the ones you really love. Meanwhile, with Simplified, you get access to millions of watermark-free stock photos and videos regardless of what plan you're on! Moreover, choose graphics from all your favorite image resources, including Unsplash, Pexels, Giphy, Storyblocks, and more!
Related: Why Video Marketing Is The Future Of Content Marketing
Social Sharing: In-App Planning, Posting, and More on Picmonkey and Simplified
Simplified offers powerful social sharing and scheduling tools, so you can plan, post, and grow in an instant. However, Picmonkey offers no such automated scheduling feature.
Not sure when's the best time to post on Twitter or Instagram? No worries. With Simplified's free content planner, it takes care of the heavy lifting for you. All you have to do is visually layout your social schedule once and then sit back and relax!
So, for on-the-go content marketers who want to design, collaborate and manage posts in one place, Simplified is definitely the best alternative to Picmonkey.
Collaboration & Organizing: Are Picmonkey and Simplified Good for Teams?
For a smoother workflow, both Simplified and Picmonkey have real-time commenting, customized workspace sharing, and project organization tools. Simplified is free for all, no matter what plan you're on. However, you'll find that Picmonkey's workspace separation is exclusive to those on their Business Plan.
While assigning roles is possible on Picmonkey, whenever you add someone new to your workspace you'll need to pay extra for the benefit. Hence, Picmonkey is better suited for small teams who only do light reviews. Meanwhile, Simplified's collaboration workflows are built for scale and are intended to grow with you.
Getting Started: How easy is it to use Picmonkey and Simplified?
Is it simple to get started using Simplified and Picmonkey? Yes! Both applications place a premium on ease of use, but they appeal to very different types of creators.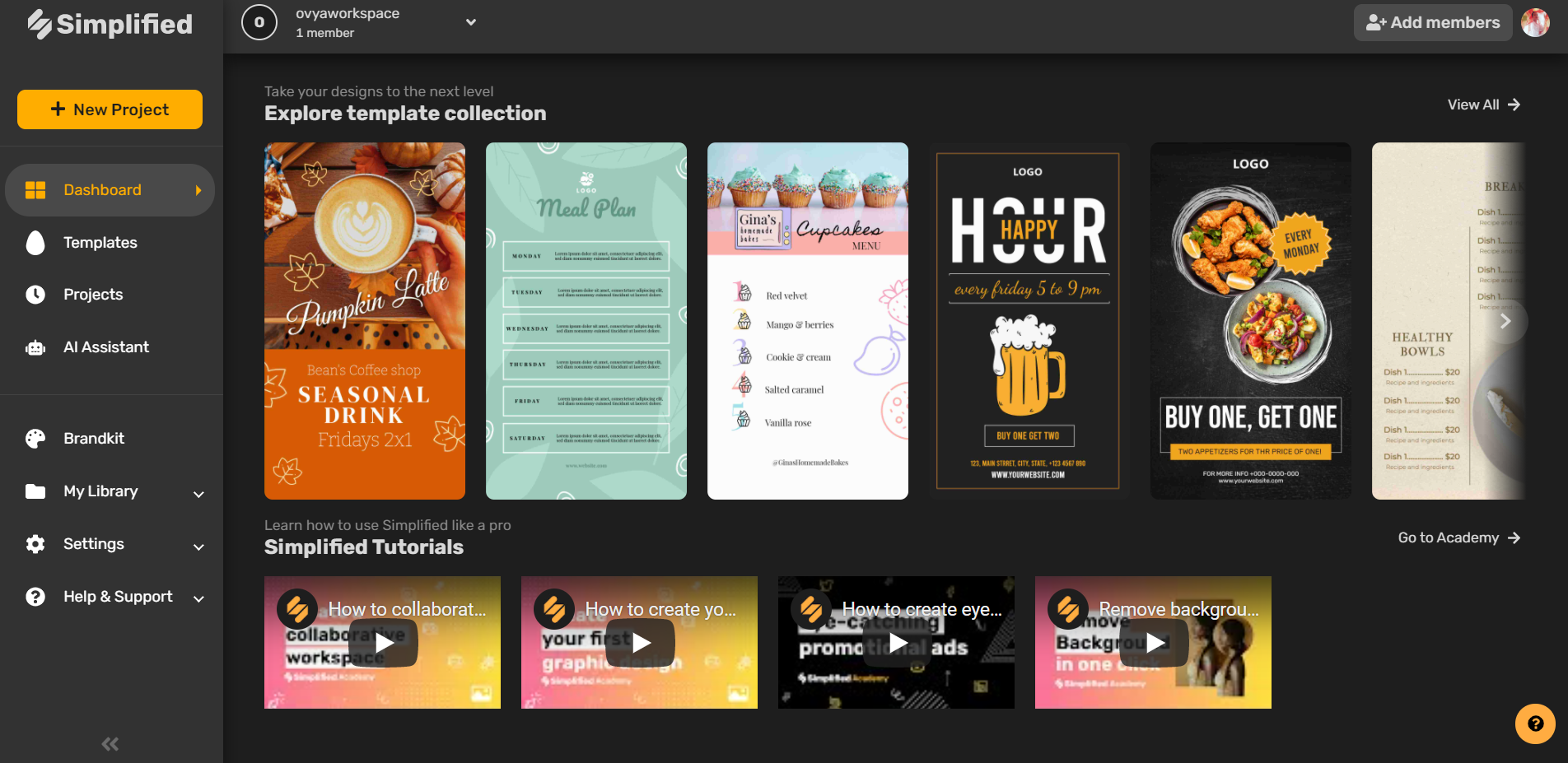 Picmonkey is ideal for individual content makers because of its fun and simple UI, but it may be tiresome if used for longer, due to its light mode. The smart dark mode of Simplified (with those playful bursts of yellow) helps you stay focused and on track. It also provides in-app chat assistance if you need support – a feature not currently offered by Picmonkey.
Related: Meet Simplified (Free Forever) Alte