When you're looking for a job, one of the best ways to showcase your skills and experience is to create a portfolio website. CVs and resumes aren't quite representative of the actual design skills and services you provide. A portfolio website is a great way to attract potential employers and clients, as well as give them a way to see your work in one place.
Not sure where to start? Don't worry, we've got you covered. In this blog, we will show you the 9 best portfolio websites for showcasing your work. Whether you're a web designer, graphic artist, photographer, or writer, there's a portfolio website on this list that's perfect for you.
What Makes a Good Portfolio Website?
A good portfolio should be simple and clean, with a call-to-action that encourages viewers to click through.
Source: David Milan
The best portfolio websites are the ones that keep it to the point. The key elements of any portfolio website include the basics such as your name, images, links, and contact details. But when you're a designer, you must also display your talents through your website. Therefore, a personal website that includes your portfolio can be great, but it can also be very expensive to build one from scratch.
Furthermore, there is the added benefit of finding like-minded individuals in an online community of designers. Share ideas, engage, support each other, and build connections – the possibilities are unlimited with what these platforms can do for any designer.
Related: Using Basic Psychology To Create Effective CTAs: Call To Action Simplified!
Elements To Include In Your Portfolio
Every artist approaches their work differently; find what suits your portfolio best, and get creative! Here are a few things that you can find useful to include in your portfolio website.
Past work: Firstly, display your area of expertise i.e. personal branding, web design, illustrations, or graphic designs.
Case studies: Secondly, show your design process with specific projects you have done; this tells potential clients what working with you is like.
Client testimonials: Thirdly, focus on testimonials. This allows future clients to discover you through referrals, word-of-mouth, and the trust of colleagues in similar fields.
Social media links/call-to-action: Fourthly, you must include your Instagram, Twitter, and other social media handles is a must for clients and fellow designers to connect with you!
Related: Biggest Challenges Faced By Every Freelance Graphic Designer
Our Top 10 FREE Portfolio Websites
1. Behance

(Source: Behance)
Behance features a large user community of designers in UI/UX, fashion, photography, graphics, illustrations, personal branding, animation, and more! They easily secure the number one position on our list of free portfolio websites. Most companies looking to hire designers readily accept links to existing Behance profiles!
2. Dribbble

(Source: Dribbble)
If you're a designer currently looking for a new role, have existing projects you'd like to display, or even have something that's a work-in-progress, Dribble is your place to go! Start an account free and find a community full of creatives from animation, print, typography, web design, and so much more!
3. Coroflot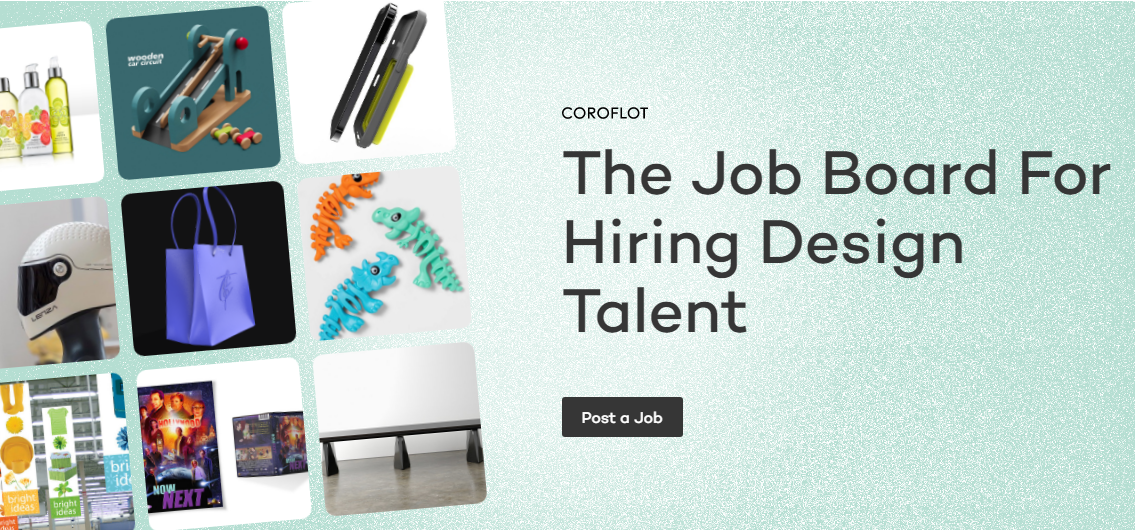 (Source: Coroflot)
Coroflot's easy-to-use interface and wide range of categories to choose from make it an easy choice for any designer to trust. And, with their Salaries section, you never have to worry about getting underpaid ever again!
4. Adobe Portfolio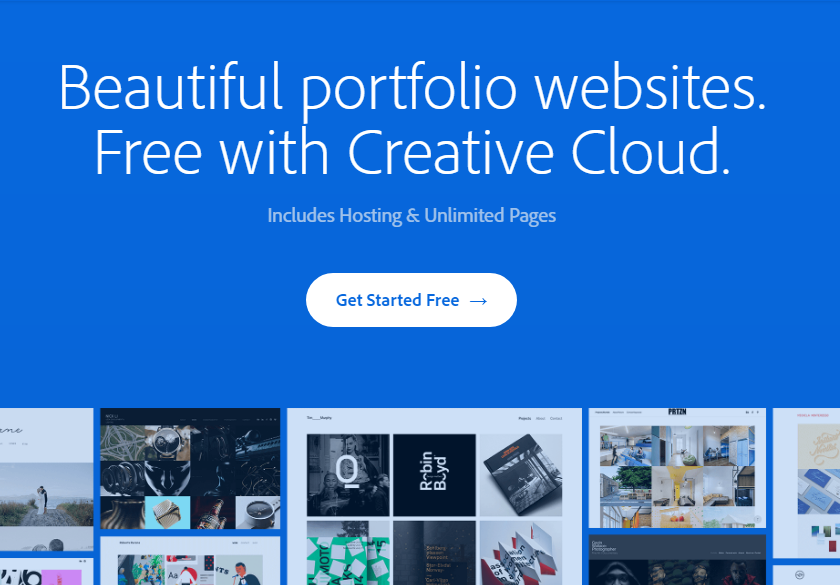 (Source: Adobe Portfolio)
Adobe Portfolio makes your dream of having your own website come true. This means that your free portfolio website is just a few clicks away; take advantage of Adobe's customizable design interface, large template library, and themes!
5. Portfoliobox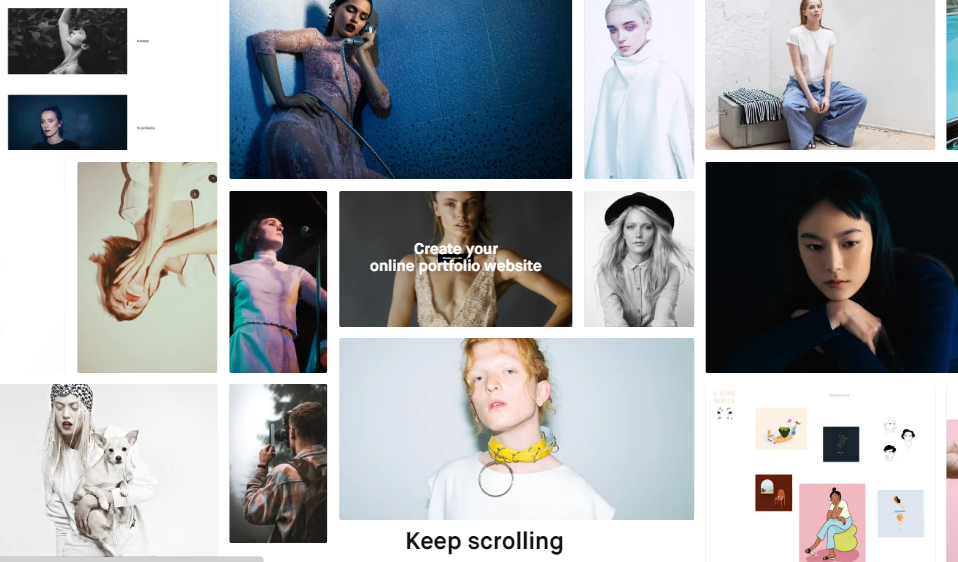 (Source: Portfoliobox)
Portfoliobox offers simple, yet powerful web design tools for photographers, artists, models, musicians, architects, and even makeup artists. They host over 1,000,000 websites. Moreover, they also offer stunning themes to choose from and easy editing tools – you name it, they have it all.
🌟Wondering how to edit your images for the perfect portfolio? Simplified offers a ton of free templates, to begin with. No matter which website or tool you choose, you can find the perfect dimensions and some amazing ways to express your art.
Source: Simplified Templates
6. Squarespace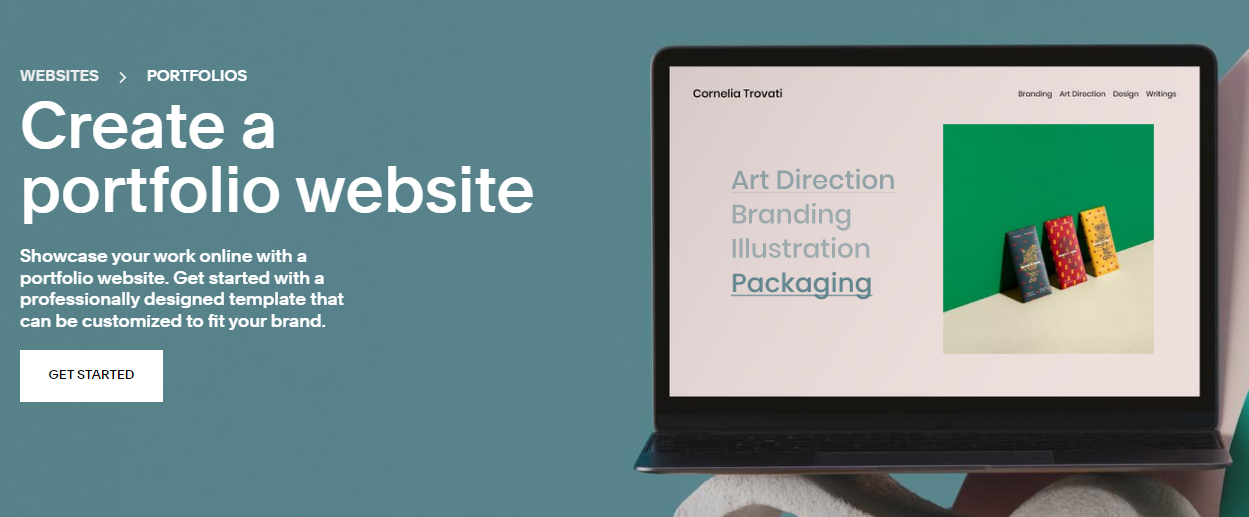 (Source: Squarespace)
Squarespace is among the best portfolio websites packed with high-quality features and ideal for modern creators. It offers plenty of templates to get started to flaunt your work to impress clients. It doesn't offer a free plan but you can get started with plenty of features at $16.
7. Wix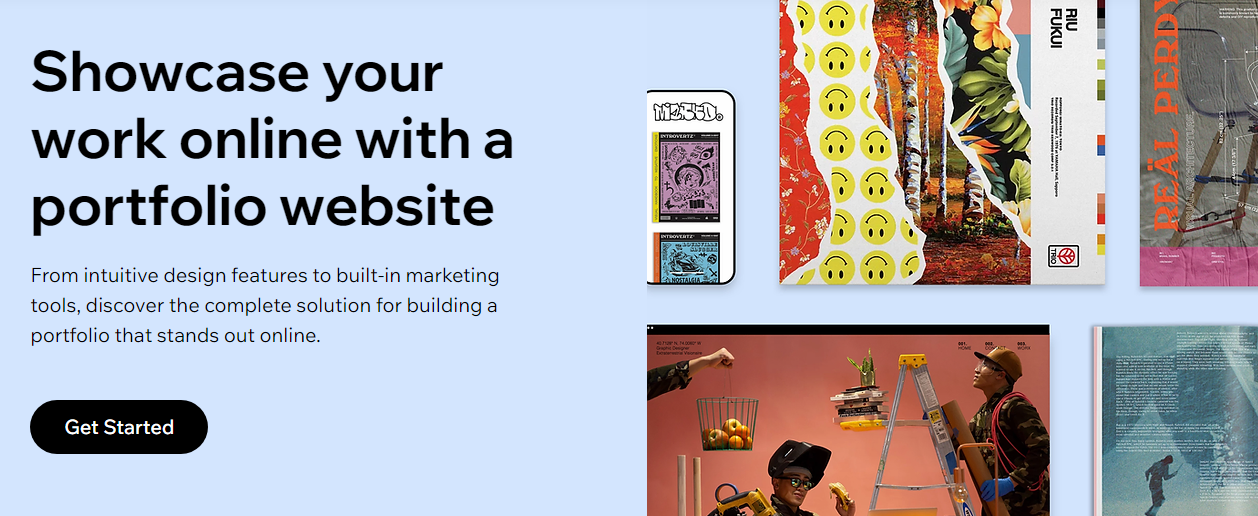 Source: Wix
Wix lets you make your portfolio website with a lot of creative freedom. You can choose from a variety of pre-made templates. Customize them endlessly to highlight your content or images. The best part is that it offers a free plan as well.
8. Zyro

Zyro offers a variety of tools to create everything from a portfolio website to an online store. For personal websites, you can pick over 130 customizable templates, for desktop as well as mobile screens. Feel free to edit the colors, fonts, and creative elements to fit your style. The paid plan begins at $2.69 per month with a trial version.
9. Jimdo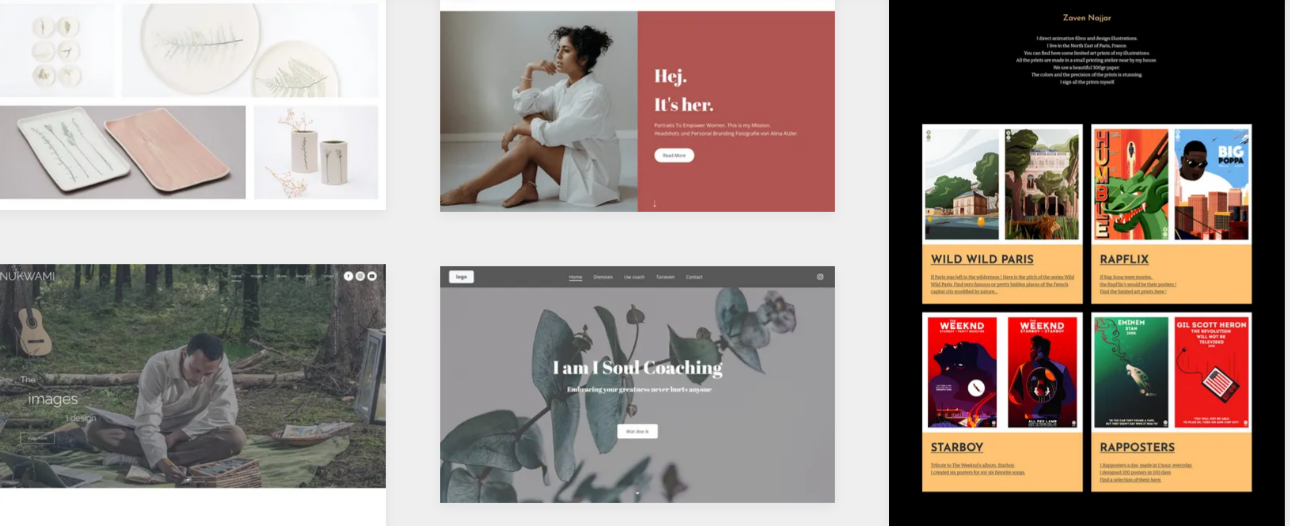 (Source: Jimdo)
If you are looking for a simple and easy portfolio website, Jimdo is a great option. It offers a variety of minimalist templates that are easy to customize. You can begin with the free plan and upgrade as you grow.
Get Inspired With Simplified!
If you're looking for a portfolio website that will showcase your work in the best light, look no further! These portfolio websites will help you find the perfect platform for sharing your work with the world. All these websites offer plenty of customizations, and there's sure to be a portfolio website that's perfect for you.
Simplified AI is an all-in-one platform for modern content creators. Explore innovative graphic design templates and the best AI writer to make your portfolio super compelling. Begin with a ton of exciting templates and customize them to add your creativity. You can edit your photographs to make them more appealing in your portfolios.
Check out the background remover, one-click animation, and magic resizer to make the process easier and more fun. You must also check out the latest AI Image generator to express your creativity beyond words.
So what are you waiting for? Sign up and get ready to create a stunning portfolio to attract clients and success.