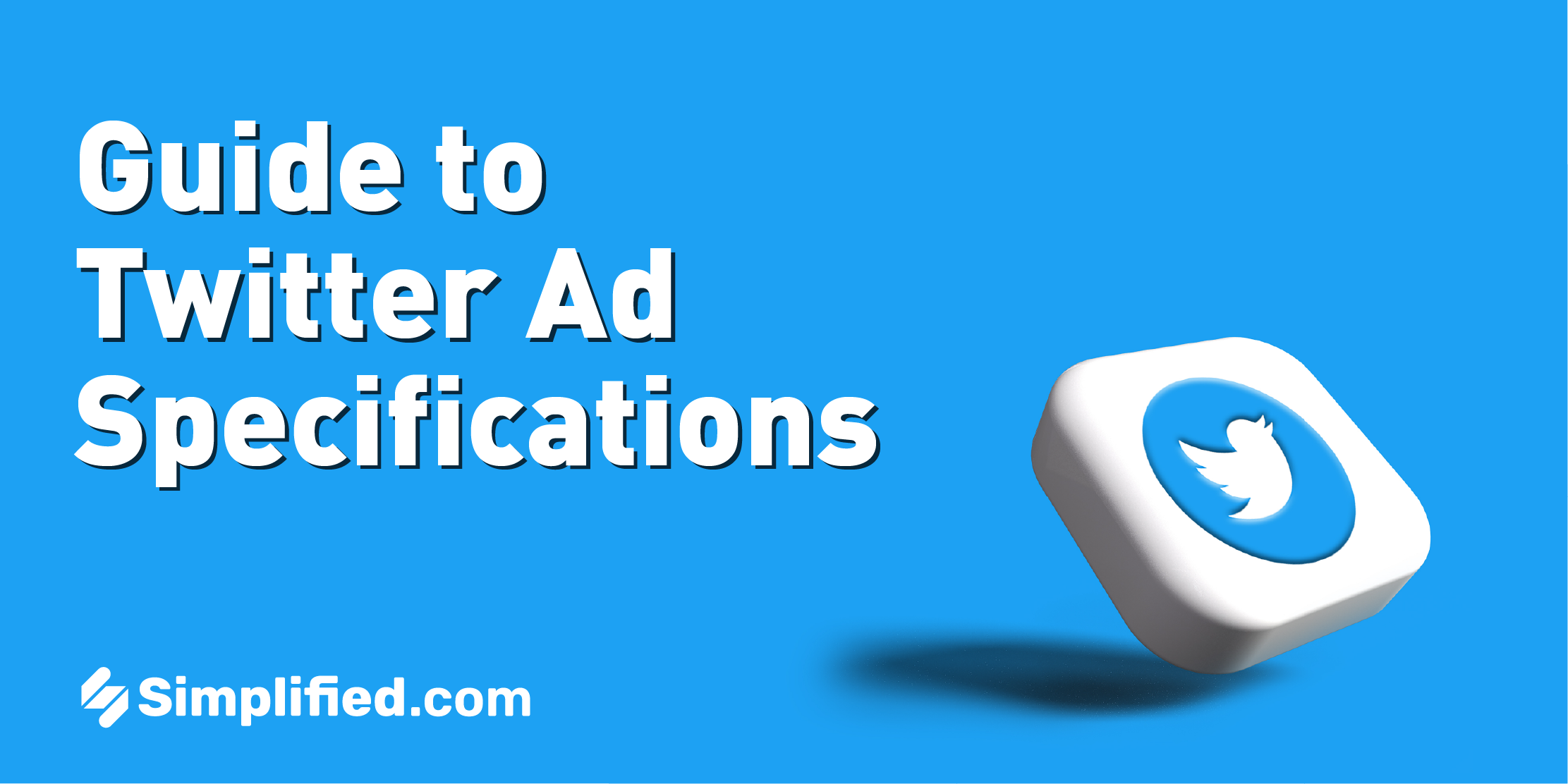 Twitter is one of the most popular social media platforms in the world, and that means it's also one of the best places to advertise your business. It has hundreds of millions of daily users that use the platform for news, current topics, and real-time conversations.
By adding Twitter to your marketing strategy, you can make promoted tweets that can reach over 300 million people worldwide! However, you need to know the correct Twitter ad sizes to use this platform in your sponsored strategy.
Twitter is a valuable medium for both large and small businesses. And, with its variety of ad formats, you're sure to find one that suits your business needs.
Keep reading to learn more about the Twitter ads sizes and specs in 2023!
Related: 7 Social Media Marketing Tips For Every Platform To Elevate Your Marketing
Types of Twitter Ads Sizes
1. Twitter Text Ad Post Size
Text ads are normal tweets that show up in the feeds of those you choose to target as sponsored content. Likes, replies, favorites, and retweets are all standard features of this type of ad.
These simple and native text ads, which have all of the components of a typical tweet, blend in with the rest of Twitter's content and allow you to extend the reach of your Tweets beyond your followers to your specified target demographic.
• Text: 280 characters
2. Twitter Ad Image Size
When combined with buttons and polls, image advertising allows you to show off your greatest works. With image ads, you can highlight your product or service in just one photo.
Text: 280 characters, though every link reduces the character count by 23 characters.
File type: PNG or JPEG
File size: 5 MB max.
Banner ads for audience network: 320 x 50 pixels
Medium rectangle audience network ads: 300 x 250 pixels
Full-screen Twitter ads size for mobile: 320 x 480 pixels
Full-screen Twitter ads size for tablets: 768 x 1024 pixels
Full landscape Twitter ads size: 480 x 320 or 1024 x 768 pixels
Types of Twitter image ads:
Individual Image Ads
Website Buttons on Image Ads
App Buttons on Image Ads
Conversation Buttons on Image AdsPolls in Image Ads
3. Twitter Video Ad Specs
You can also opt for the right Twitter video ad size for your next ad. We all know that video content reigns supreme. It's simple to make good videos. For instance, with an amazing app like Simplified, you can create videos to engage users with a compelling story and stunning visuals.
Video ads let customers connect with your business by bringing things to life and driving them to a website or app, or by simply engaging with your message.
According to the Twitter ads size for videos, video ads can be up to 10 minutes long. You can start with a maximum of 2 minutes and 20 seconds as a default. Videos that are less than 60 seconds long will loop.
Text: 280 characters (each link used in the Tweet counts for 23 characters, reserving 257 characters for your ad copy)
Video file type and size: MP4 or MOV, 1GB max (30MB and under strongly recommended for optimal performance)
Video duration: up to 2 minutes and 20 seconds supported, but 15 seconds or less is recommended.
Thumbnail: supported files are PNG or JPEG
Looping: videos under 60 seconds will loop
Related: How To Get Verified On Twitter (And STAY That Way!)
4. Twitter Carousel Ad Specs
Carousels are ideal for highlighting many items, such as sale products or a feature list for your product. You can choose between website and app carousels.
Carousel Ads allow advertisers to exhibit numerous products or promotions using up to six pictures or videos that you can swipe left and right. Carousel advertisements on Twitter are a new type closely resembling Facebook's carousel ads, also known as multi-image ads.
Number of carousel slides (cards): 2-6 images or videos
Twitter Ads size: 800 x 418 px for 1.91:1 aspect ratio, 800 x 800 px for 1:1 aspect ratio
Twitter Video Ad size: 800 x 450 px for 16:9 aspect ratio, 800 x 800 px for 1:1 aspect ratio
Aspect ratio for image carousels: 1.91:1 or 1:1 for image assets using a single aspect ratio within one carousel.
Aspect ratio for video carousels: 16:9 or 1:1 for video assets using a single aspect ratio within one carousel.
Acceptable carousel file types: PNG, JPEG, MPV, MP4
5. Twitter Follower Ads
This ad format is perfect if you want to increase the visibility of your Twitter account, grow your audience, and increase engagement. Twitter Follower ads suggest Twitter accounts that users don't follow and may find appealing.
What are the Video Specs for Twitter?
Did you know that Tweets with videos garner 10 times the engagement than the ones without videos receive? That's an amazing stat to capitalize on to grow your business on the app.
Here are the Twitter video specs that you need to know today:
Video size limit: 512 MB
Aspect ratios: 1:2.39 – 2.39:1 range
Minimum resolution: 32×32
Maximum video resolution: 1920×1200 and 1200×1900
Maximum bitrate: 25 Mbps (megabits per second)
Supported video formats: MOV and MP4 formats for mobile; MP4 with H. 264 video codec and AAC audio codec for desktop
Minimum Twitter video length: 0.5 seconds
Maximum Twitter video length: 2 minutes and 20 seconds
The Takeaway
Twitter ad dimensions are essential to know if you want to utilize Twitter in your social media marketing strategy.
Even though Twitter may not have the same number of users as Facebook or Instagram, it still has a valued audience. With this platform, you can easily reach new members of your target demographic.
And, here's more good news: you can do all your Twitter ad creation on Simplified – the ultimate Twitter marketing tool. By signing up, you can browse through thousands of professionally designed, customizable templates that are built for all the different Twitter ad sizes.
What's more, after creating your posts, you can post directly to your Twitter account from our app with our social media scheduler!
Your Free Twitter Design Size Guide from Simplified
Worried about Twitter ads sizes or how to make your Tweets stand out? You don't have to be! With Simplified, you can easily master your Twitter page and customize your brand in the best way possible with our Twitter design size guide. 
With our vast collection of editable templates, stock graphics, videos, and unique copy AI quotes, creating tweets will be a piece of cake.
So, my friend, sign up on our app today and enjoy your free Twitter design size guide from Simplified!