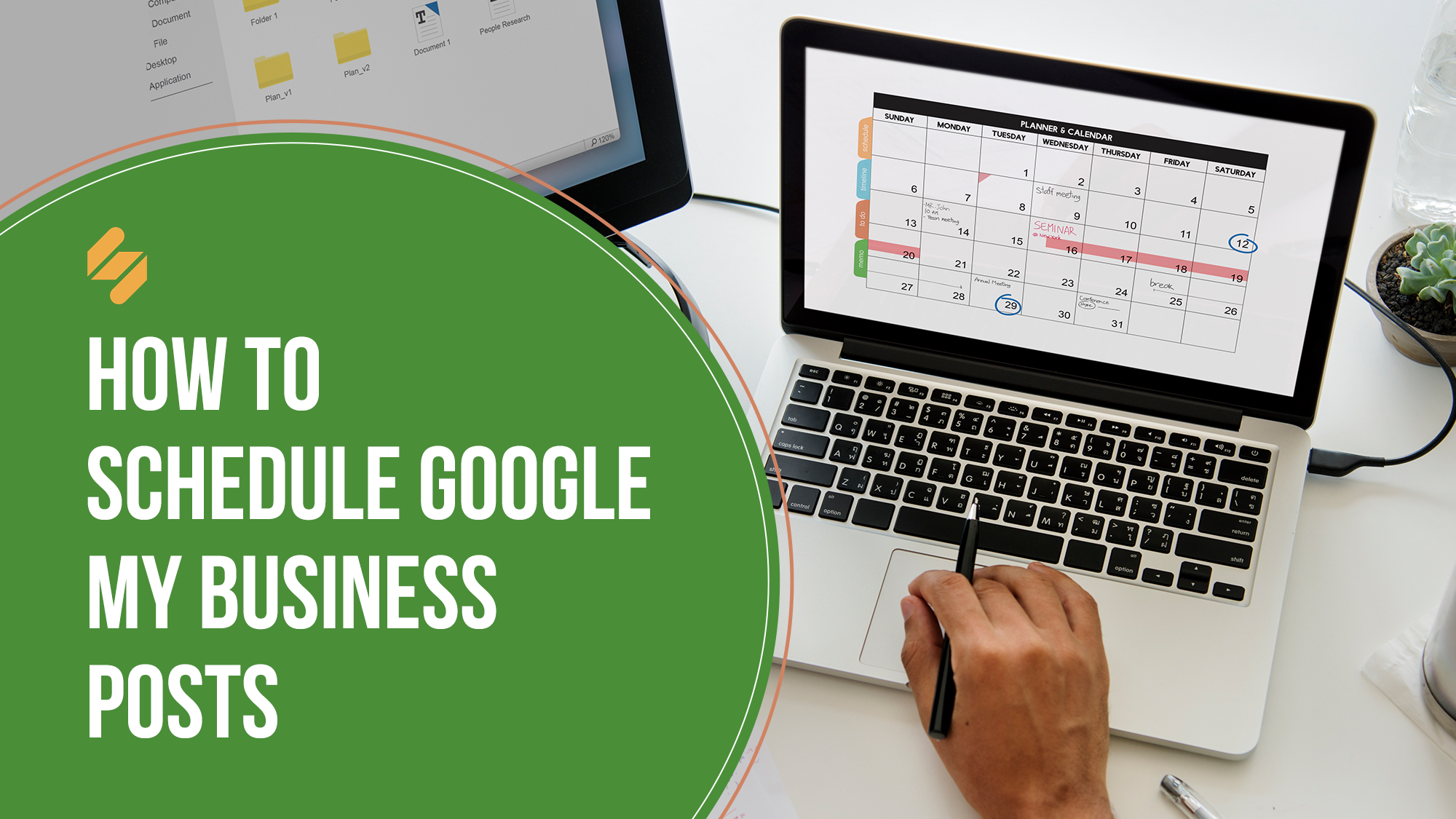 Google My Business allows small business owners to list their businesses on Google so that customers can find them easily. As a business owner, it is important to take advantage of all the features Google My Business offers, such as posting updates and announcements. Posts are a great way to engage customers and keep them updated on what's going on with your business. However, it can be quite a time-consuming task to schedule Google My Business posts manually. But Simplified has the perfect guide for you!
You can use Simplified's social media scheduler as your Google My Business post scheduler. It's super easy to use and also fun! Read on to learn all the steps and more about this essential platform.
What are Google My Business Posts?
Before we begin to learn how to schedule Google My Business posts Google My Business scheduler, it's important to know their importance. Google My Business posts are a feature offered by Google to growing businesses.
They are an excellent way to engage with your customers and followers right from your Google My Business page. You can create posts about upcoming events, new products, and promotions, or just share some news or information about your business. You can show your top products or highlight new launches. Posts show up in the Google search results and on the Google Maps app when someone searches for your business.
How to Schedule Google My Business posts?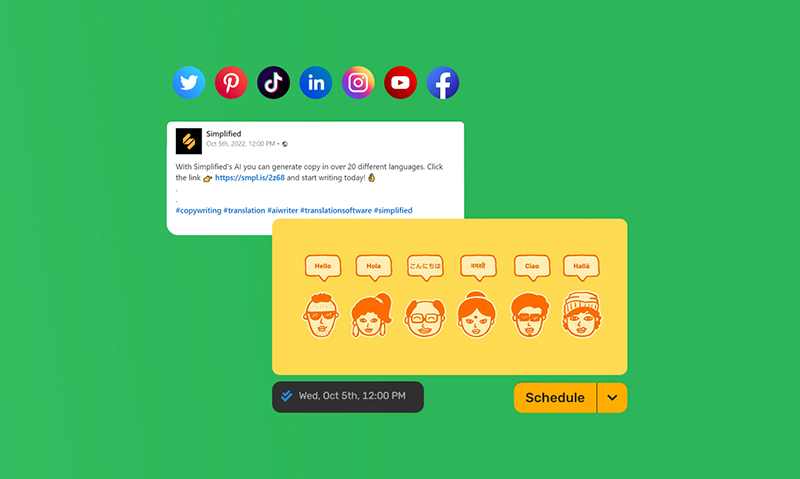 Simplified is an all-in-one design tool that helps you create content and publish them online. Once you sign up, you can access the Free Forever plan. Now, you can explore loads of templates to create Google My Business posts and edit them according to your brand aesthetic. You can collaborate with your team members and also create brand kits. You can schedule posts to Google My Business and many other platforms in just a few clicks.
Check the steps below to find out how to schedule Google My Business posts.
Log in to your Simplified account. Go to the Content Calendar tab. Link your Google My Business page by entering your credentials.
Once you have set up your account, you can open the calendar to find the date that you need to post. Click on the plus icon and a dialog box will open up. Check that the Google My Business icon is highlighted.
Now, you have to select what type of post you are creating. You can choose "What's New" to tell your audience about a new update (For example, a new location). Or you can choose to create an Event or Offer post.
Next is to select a Call to Action from the given list. Ask your audience to Buy, Book, or Learn More. You can skip this part if it isn't necessary.
Finally, add your image from Simplified library or upload it. Be careful about the dimensions of your post for maximum quality.
Add a simple description and hit Schedule. Choose the date and time and you are all set! Check the video below for more clarity on the steps.
Pro Tip: Install the Google Chrome Extension of the Simplified social media scheduler. This way you can schedule Google My Business posts lightning fast while browsing!
How easy was that! With Simplified, you can easily organize and plan your entire internet calendar. You can schedule your posts for other important social media platforms like Instagram, Facebook, and more. What's more? You also get amazing tools to create posts from scratch aligned to your brand. Simplified is a free Google My Business scheduler. Follow along for more tips to increase your Google My Business engagement.
Related: From Likes to Lives: Leveraging Social Media to Improve Healthcare
Tips to Increase Google My Business Reviews Ranking or Engagement
Google My Business posts are an excellent way to engage with your audience and create brand awareness. Use these tips to get the maximum benefit of the feature.
Begin by creating the correct type of post. Show clarity on the subject of your post. Is it a time-sensitive offer? Or a grand event targeting a niche audience? Is it an announcement about a new milestone? All these posts will have a different template for the best reactions.
Use a short, crisp title. Descr