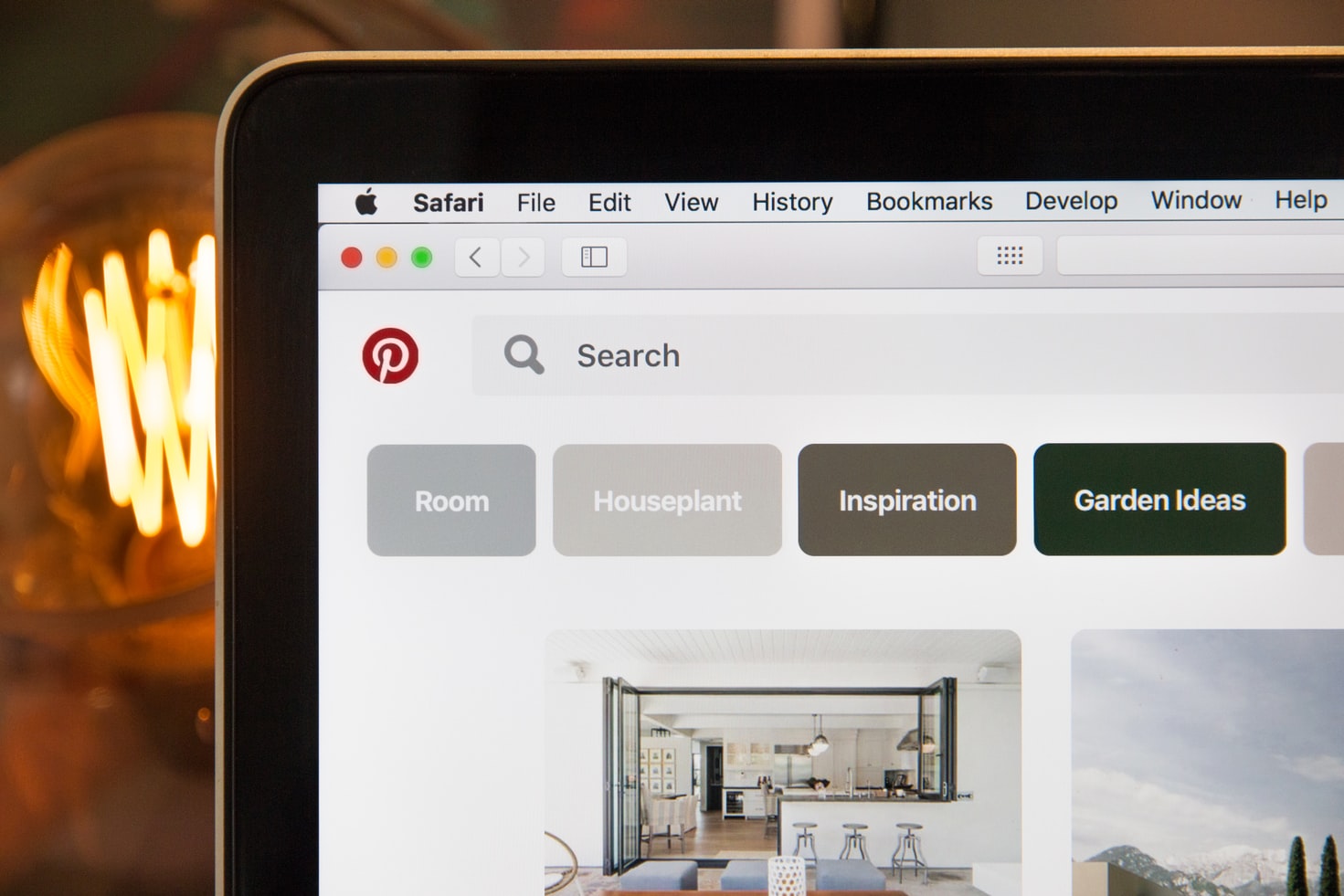 In today's fast-paced and cutthroat world of social media marketing, it's essential for any business to be able to reach the target audience on any social media platform. Pinterest is a well-known platform where people look for inspiration and ever since the pandemic, there has been an increased interest in social media marketing strategies. And with video marketing taking over, Pinterest video pins can be a game changer for your business's marketing strategy.
With Pinterest, you can expand your creativity, reach a wider audience, and increase your brand's online presence. Moreso by using Pinterest video pins.
That's why in this blog, we'll show you how to use Pinterest for business and create Pinterest video pins to advertise your brand effectively. Plus, maybe a few tips and tricks, and a FREE tool you can use. Read on!
What are Pinterest Video Pins?
Basically, video pins are regular Pinterest pins in the form of a video. It has a cover image to get the attention of users and for them to gauge what the pin is about. Keep in mind though that Pinterest video pins play in the feed, so users may or may not have their volumes on when they see your video pin.
Having video pins is more engaging than regular pins because viewers can catch a glimpse of what's to come next. More than that, if you become an advertiser on Pinterest, you can also create video ads to boost brand visibility!
Related: How To Create Pinterest Pins That Go Viral
What are the Specs of Pinterest Video Pins?
Length: 4 seconds to 15 minutes
File type: mp4, MOV, or m4v
File size: 2GB max
Text: Title up to 100 characters limit. Descriptions up to 500 characters.
For a more comprehensive review of the specifications of Pinterest Video Pins, visit their resource page here.
Why Pinterest is Great for your Business
46% of users discover a new brand or product on Pinterest weekly.

– Pinterest
Pinterest is a great platform any business can use. Over 445 million people use the platform for inspiration every month and build mood boards, and discover new color palettes and new products.
With Pinterest, your brand can be discovered by potential customers, other businesses, and even other content creators. Plus, by creating Pinterest video pins, you can increase your brand's online presence, and if you plan to sell on Pinterest, you can generate more sales.
How to Create Pinterest Video Pins using Simplified
Step 1: Log on to Simplified and from the homepage, click on 'Video' to head to the video editor.
Step 2: Open an old project to re-edit, start from scratch, or use a template by clicking on 'Browse Templates'.
Step 3: Search for the design that you like the most (make sure it fits your brand's aesthetic!).
Here are some Pinterest video pin templates you can use:
If you have a flash sale or any promo going on for clothing, use this 'Get The Look' template to showcase your products.
This template is ideal for promoting an advocacy or an advocacy-based event that you're hosting.
Have informational content? This template is perfect for you. It has text and a prompt to check out your website.
Step 4: With your template, make the necessary edits to fit your brand. You can add text, animations, media, audio, and even AI images.
Step 5: Once you're happy with your Pinterest video pin, easily download the video or directly publish on Pinterest.
5 Tips for Creating Stunning Pinterest Video Pins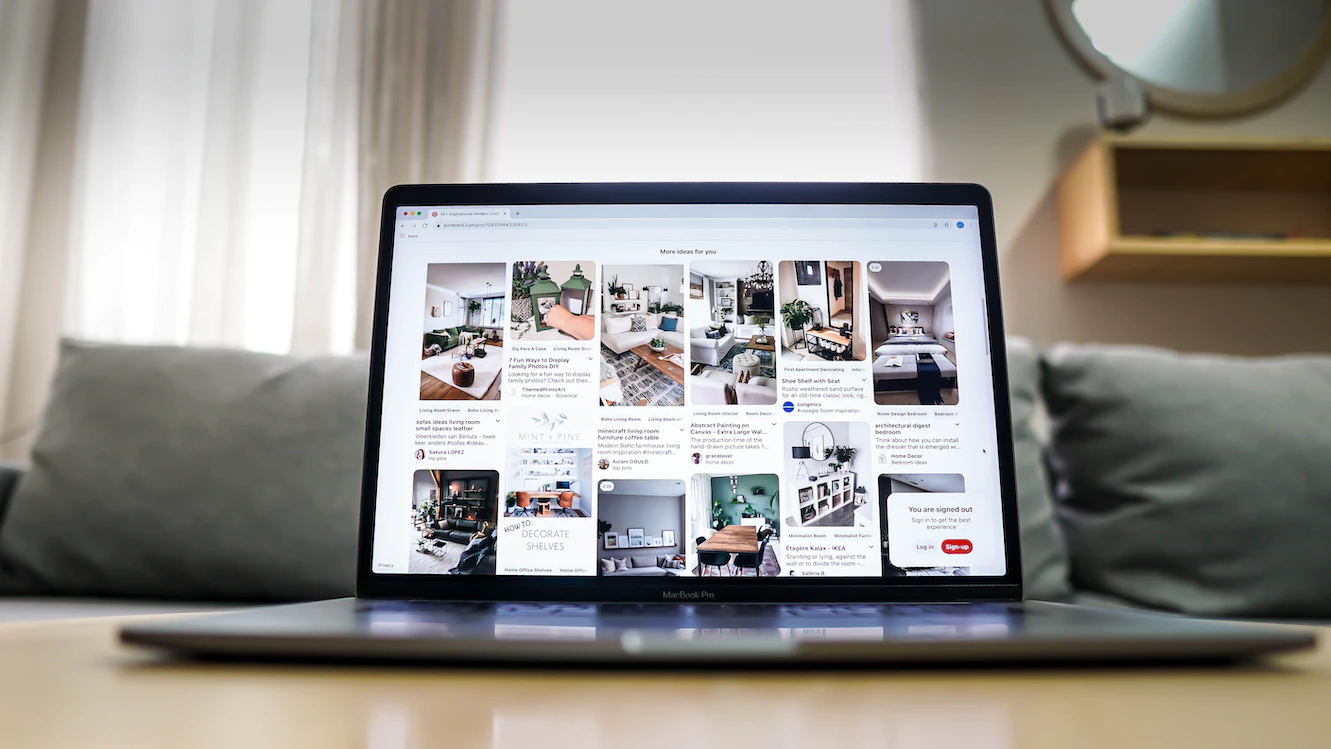 Pinterest Video Pins are a relatively new phenomenon in the world of social media marketing. However, the competition builds every day, and everyone wants to hop aboard the hottest marketing trends.
So, how do you create stunning Pinterest Video Pins to stand out from your competitors? Luckily, we have some handy tips and insider hacks to help you with Pinterest marketing!
1. Keep it Short and Sweet
To help you out, Pinterest provides time limits to give you an idea of how long your video should be. Even so, it's best to ask yourself two questions before publishing a video pin for your followers:
First, what component of your business are you advertising? Say you're a small business owner who specializes in artisanal desserts. Your audience might like a sneak peek into how the products are made. Maybe make a time-lapse video!
Second, how can you convey your brand's message without cluttering the visuals? This means you need to decide which elements are the most important to your brand's message. Moreover, add-ons like music might steal the focus from your visual content.
2. Pay Attention to Visual Aesthetic
Pinterest is perhaps the most visually driven platform, even more so than Instagram. So, if your business is competing against millions of pins and businesses, make sure your pins are tap-worthy. Consider these:
Make sure you shoot videos with a high-quality camera.
Don't forget Pinterest's recommended dimensions when shooting your videos!
Browse ready-to-go Pinterest Video Pins templates on Simplified so that you don't have to start from scratch.
3. Leave out the Audio
Adding your favorite tunes to your Pinterest Videos Pins might be tempting, but scrolling through Pinterest's feed doesn't require audio. So, gauge your audience's digital habits before including elements that can be left out.
4. Follow Pinterest Video Pins Specs
Always adjust your media according to the platform! One size doesn't fit all and having the wrong size may jeopardize how your content looks. Pinterest supports the following dimensions:
1:1 (square)
9:16, 4:5, 2:3 (vertical)
16:9 (horizontal)
Don't worry about losing precious time fussing over the specifications of Pinterest Video Pins with Simplified's Magic Resize Button that instantly resizes videos for every platform.
5. Hacking SEO for Pinterest Video Pins
Like images, Pinterest video pins should be titled, captioned, and hashtagged to improve their discoverability in search results. You can also categorize video pins with tags to make them easier to find, so more people will view and interact with your content.
If you want to make your job easier, Simplified's AI writer is equipped with a hashtag generator that can instantly draft hashtags and potential keywords for you. Plus, the AI writer can generate captions, product descriptions, and more.
Related: 5 Strategies To Boost Your Pinterest Marketing
Publish your Video Pin(s)
After several rounds of editing and feedback sessions, you'll be ready to upload your masterpiece! Publish your Video Pins by following these simple steps:
Log into your Pinterest business account. Go to the "+" icon at the top and click "Create Pin".
Upload your video from your camera roll.
Slide the selector left or right to the frame that you'd like to feature as the cover image.
Now your Video Pin needs a title and description. Add it to a board using the drop-down menu under "Select".
Add a link to your website or products.
Click "Publish"!
Pinterest will review and approve the video within 24 hours if your post doesn't violate their Community Guidelines.
Create Stunning Pinterest Video Pins with Simplified
Although Pinterest video pins are fairly new to the social media marketing scene, there are a thousand different ways to market your brand with this method. Just remember to study your target audience, stick to your brand's aesthetic, and keep your video short but impactful. With these reminders, you can nail your Pinterest video pins and reach a wider audience.
More than that, by using Simplified, you can manage Pinterest and all your other social media accounts in just one workspace. You don't have to worry about missing a post or learning new software just to edit because you can do all that in Simplified. Need a caption for a post? Use Simplified's caption generator. How about an Instagram post, story, or reel? Simplified has a video editor and a one-click graphic design tool. Plus, Simplified AI is free and easy to use! What more can you ask for? Sign up today and start creating.
Photo and video editing, writing, designing, scheduling, collaborating, and more is simple with Simplified. Get started today!