As a busy business owner or marketer, you always have a lot on your plate. You need to be efficient with your time and energy in order to get everything done. By taking simple steps to optimize your productivity, you can get the most out of your day and reach your goals. With social media being at the center of all marketing strategies, it's important you know how to make the most of your social media game. Without planning or posting consistently, your social media probably won't prosper as you want it to. To help you out, we've put together a few tips you can use to streamline your social media workflow. Check them out below!
Ways to Streamline Your Social Media Workflow
1. Identify Your Audience
This is probably the most important aspect of streamlining your workflow. If you don't know your target audience, it won't matter how many posts you make or how times you do it. It's futile if it's not reaching the people it's meant for.
Your audience is key to understanding which channels to focus your efforts on. Your brand's voice should be based on this understanding, allowing you to create a message that truly resonates. To begin identifying your audience, start by asking broad questions like:
What is their age group?
What gender are they?
Where do they live?
What do they do?
After identifying these, you can dive a little deeper to better streamline your social media workflow. For example, if you're a parenting brand, your questions can look something like this:
Are they parents?
Are they parents of teenagers, toddlers, or both?
Do their teenagers act out a lot?
2. Pick The Most Suitable Channels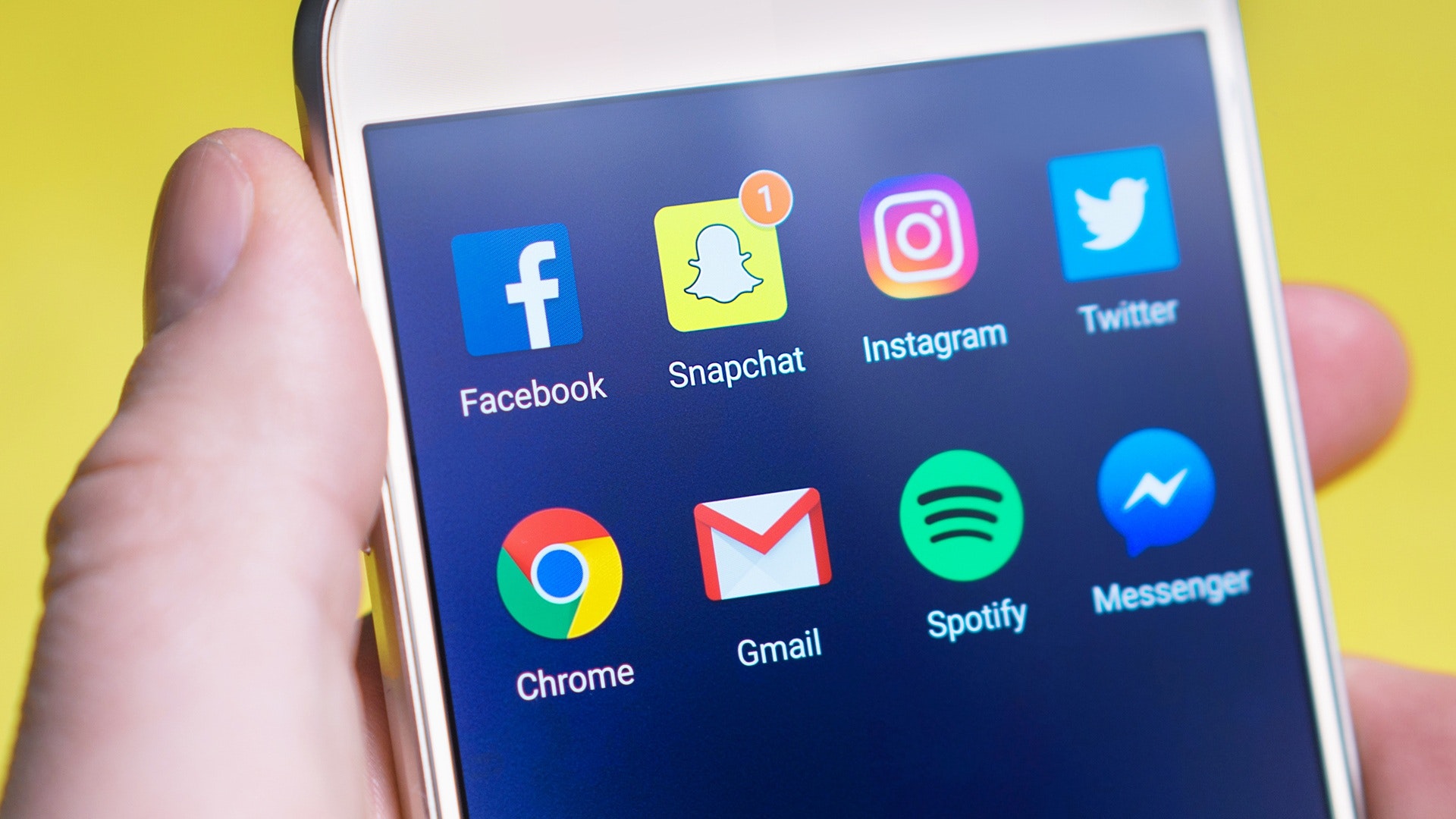 Every social media channel has a specific purpose. While it's good to have a presence in all of them, the most important thing is to choose the channels that will best serve the needs of your audience. Be where your customers are, and you'll be successful.
Streamline your social media workflow by choosing the social media channel that your audience uses the most. If you're in the B2B space, you're likely to see the most rewards for your efforts on LinkedIn and Twitter. Similarly, while Instagram and TikTok are more widely known for appealing to younger audiences, they can actually be a great way to reach older audiences, especially during times when they're relaxing.
Still, it's important to consider that these days, when people think of brands, they often think of them as a singular entity, rather than as separate for specific social media channels. That's why many brands are striving to have a strong presence across all channels and to boost their overall visibility, awareness, and social media approval.
3. Create a Content Calendar
A social media content calendar is a great way to plan and track your content strategy. By including upcoming posts, statuses, promotional activities, partnerships, and updates for existing content, you can ensure your content is fresh, relevant, and engaging.
Calendars can help you plan content for your social media in advance to increase your content creation workflow. The most common timeline for a social media content calendar is usually a month. Doing so takes away the pressure of ideating on new posts every single time you have to make one.
Using a content scheduler tool can also help you auto-post when it needs to go live! Simplified's content calendar allows you to create and schedule posts for multiple platforms at the same place without hassle.
4. Create Content in Batches
Content creation can be time-consuming, so content batching can be a helpful way to manage your time. Content batching is when you set aside time to create all of your content and write your captions in one sitting. This can help you open up your schedule and truly optimize your social media workflow.
Content batching is a great way to focus on one task at a time and channel your creative energy without interruption and enhance your content creation workflow. This is especially helpful for tasks that require a lot of prep, such as video content creation. By filming several videos in one go, you'll save yourself all the time it takes to set up your tripod, create a backdrop, and prepare to go on camera.
5. Follow Your Competitors
By studying other brands and influencers in your industry, you can get a better understanding of what your audience wants. Pay attention to what strategies are working well for them, and learn from the mistakes they make. This will help you create content that better resonates with your target audience, helping you take your social media workflow to the next level.
Be sure to engage with the content of others in your field, and follow the people they follow. This will help get you associated with the group you want to attract. By doing this, along with publishing your own content, you will be seen as an expert over time.
6. Design Posts Using Simplified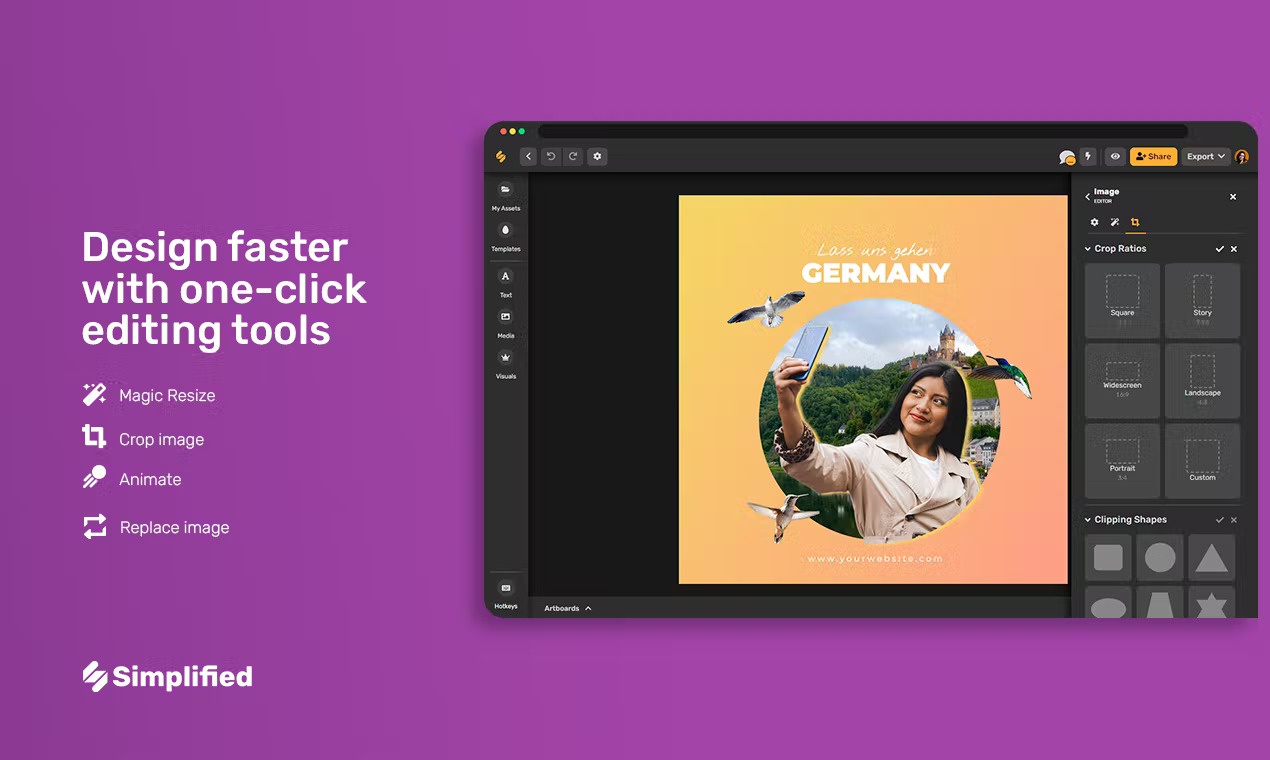 Design beautiful social media posts with ease using Simplified's AI-powered graphic design tool. With thousands of templates to choose from, you can create amazing content without any prior graphic design experience. Creating stunning designs in no time is the best way to streamline your social media workflow.
Plus, with its real-time collaboration tool, you can invite your team members to make edits, manage tasks, tag documents, and leave comments on projects. Getting content approvals and finalizing designs quickly couldn't be simpler!
One App For Modern Teams
One Free app to design, collaborate, and scale your work – try Simplified today.