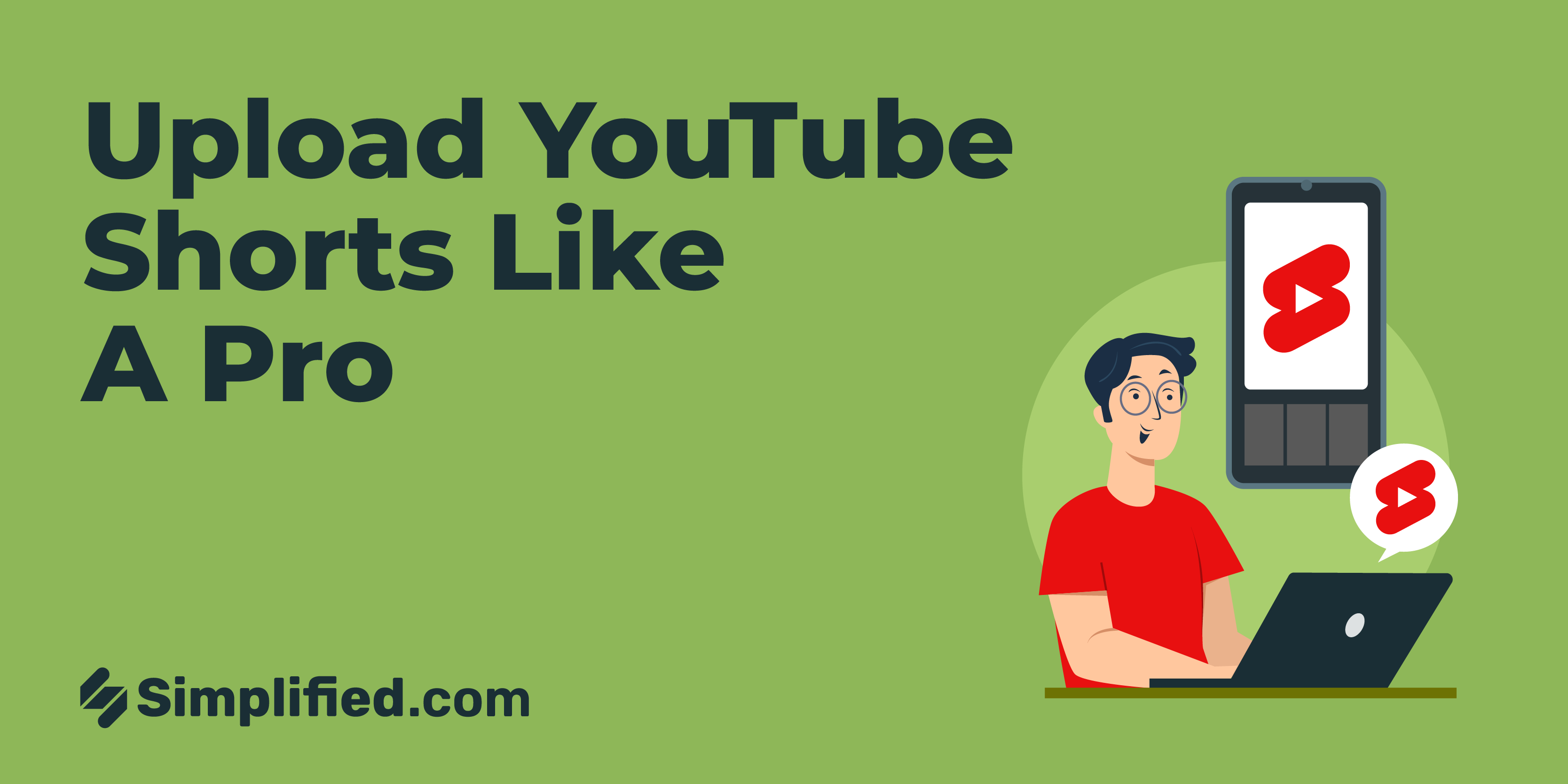 Get ready to take your YouTube game to the next level with the exciting YouTube Shorts! Since its inception, content creators from all corners of the globe have been unleashing their creativity through Shorts.
A whopping 1.5 billion monthly visitors indulge in the world of YouTube Shorts. It is a sensation like no other! In this post, we unlock the ultimate secrets to uploading YouTube Shorts, giving you the inside scoop on tips, tricks, and best practices to skyrocket your video uploads.
Hold on tight because we are not stopping there! We reveal step-by-step instructions to upload YouTube Shorts from your mobile device or computer. Whether you are a seasoned video creator or a curious beginner, this is your moment.
Also, we will explore how you can seamlessly use Simplified's YouTube Scheduler and fantastic templates to gain maximum productivity in minimal time.
What are YouTube Shorts?
Short videos called YouTube shorts, uploaded by creators to their YouTube channels, have a runtime of 60 seconds or less. As a YouTube user, you may wonder why you should start using YouTube Shorts. Here are three reasons:
A great way to reach a new audience.
Improves your video SEO.
Enhances video engagement.
Now that you know why you should be using YouTube Shorts, let's move on to the main question: how to upload YouTube Shorts from PC and mobile?
Related: 10 Best AI Thumbnail Makers for YouTube and Social Media in 2023
What to Know Before Uploading YouTube Videos
Let's establish the prerequisites to upload YouTube Shorts before we can learn how to do it. Unlike community postings, creators are not required to have a minimum subscriber count to upload and publish Shorts. So