Look at the success of TikTok or Instagram Reels — the short video format is having its moment! According to Statista, in 2021, people spent 53 minutes on Instagram Reels per session globally, while TikTok recorded 45 minutes per session. So, it was a no-brainer that Google would come up with something similar — and here they are with YouTube Shorts.
What are YouTube Shorts?
YouTube Shorts lets you shoot short and catchy videos from your smartphone in vertical mode and upload them directly to the YouTube app. Shorts are quick, engaging, and give you bite-sized content on one topic at a time. The duration of Shorts is 60 seconds or less.
Unlike IG reels, which disappear after 24 hours, YouTube Shorts stay on your channel permanently. YouTube Shorts was first launched in India, and ever since its global launch in 2021, receives 15 billion views per day from across the globe.
Why Use YouTube Shorts in Marketing
The best thing about YouTube Shorts is its simplicity. All you need is a smartphone to record, edit, and upload. However, YouTube Shorts is still in its beta phase and has limited editing options. But you can expect to see a lot more editing options in the future.
By using Shorts as part of your marketing strategy, you can create unique bite-sized videos targeted at your consumers.
If your target audience is Gen Z, Shorts will help you gain a quick follower base because this generation loves video content. A recent survey revealed, "95% of Gen Zers regularly consume content on YouTube followed by TikTok and IG."
It is a great way to build brand awareness. You can use Shorts to showcase what your brand's like behind the scenes, tell your story, and give a peek into your personality.
It allows you to build an audience without a huge media budget.
Monetizing YouTube Shorts
YouTube Shorts are bite-sized, which means there are no ads for you to monetize. But the good news is YouTube has introduced YouTube Shorts Funds which is a $100 million endowment to reward the creators if their Shorts do well.
Anyone is eligible to participate. You're automatically enrolled by creating Shorts that delight the YouTube audience. Each month, YouTube will reach out to creators whose Shorts gained maximum engagement, and will reward them for their contributions to the format. Remember, you need to adhere to the YouTube community guidelines and create original Shorts to be considered for this program.
Related Article: Make the Perfect First Impression with the Right YouTube Thumbnail
Best practices for Shorts Marketing
Choose a topic and stick to it. If the topic is complex and lengthy, break it down into several shorts.
Write an attention-grabbing headline and hook your audience with a story. Ensure the headlines are well-optimized with the right keywords.
Create an appealing cover design. You can use Simplified's YouTube headline templates to create one.
Use #shorts in your video description to suggest to your audience it's a Short.
Create captivating thumbnails.
Avoid screen clutter.
Stick to one person speaking.
Identify the tone that appeals to your audience. Is it informative, casual, quirky, enthusiastic, or demonstrative?
Related Article: 5 Simple Ways to Sky Rocket Your YouTube Engagement
YouTube Shorts for Businesses: A Step-by-Step guide
1. Install YouTube app
You don't need too many things to create your first YouTube Short, but you'll need to have the YouTube app on your smartphone. If you don't have it on your phone, visit the app store and download.
2. Create a YouTube login
If you already have a Google account, you can sign in using the same credentials. If you don't have a Google account, go to Youtube. On the top right, click the 'Sign In' button. Next, click on the 'Create Account' button. Choose 'For Myself' or 'To Manage My Business' and create your account.
3. Start recording
Once you log into YouTube, click on the + icon and tap on 'Create a Short' to start.
If your phone asks for permission to access the camera, grant access to start recording. Press the red button to start the video.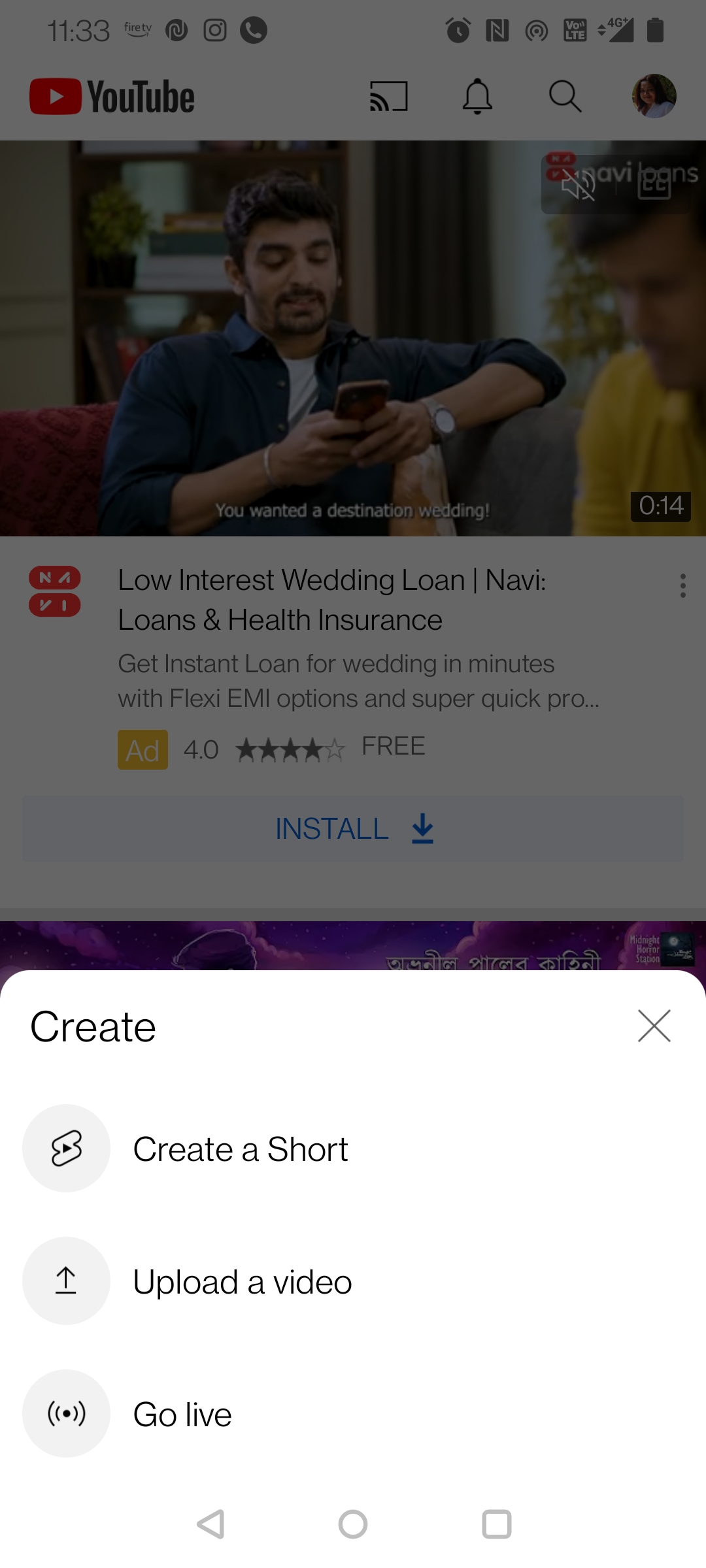 If you want to record a 15-second video, you need to tap the red button. For a 60-second video, you need to tap the number 15 and change it to 60 seconds and start recording.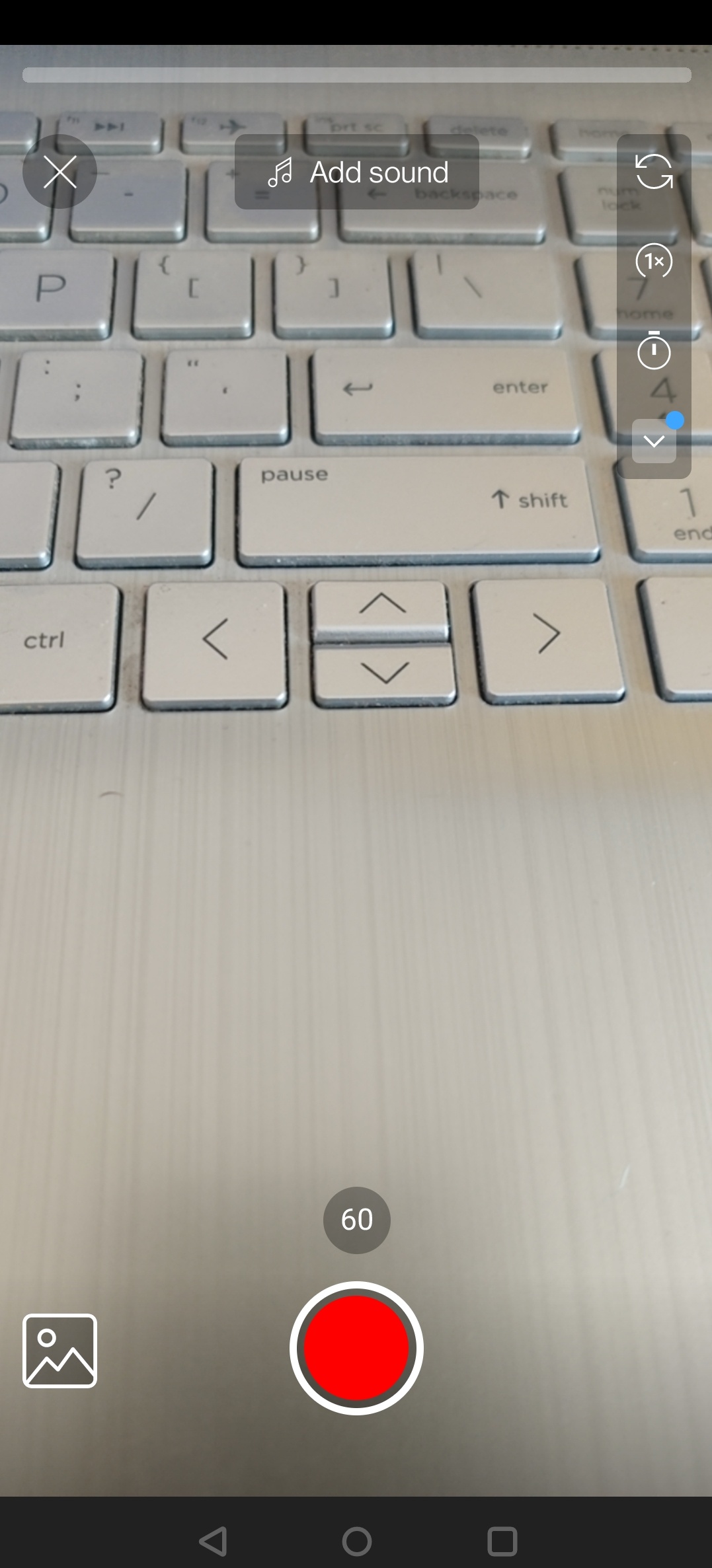 4. Add effects
You can add different special effects to make your Shorts fun and engaging. Click on the toolbar (at the right side of the screen) and see which special effects you want to try!
Related Article: How to Optimize YouTube Video Playlists to Generate More Views
Understanding the Shorts icons
Music icon
YouTube has a growing music catalog. So, choose one that fits best with your Short. You can either tap the Music icon before recording or add it later during the editing process.
Rotating arrows
Use the rotating arrows to switch the camera view.
Speed icon
You can adjust the speed of your clip up to 3x faster and 0.3x slower.
Timer icon
To create a hands-free video, use the clock icon and set the timer.
Filter icon
The three circles icon lets you add filters like black and white, retro etc. Right now, the filter options are limited, but YouTube is going to add many more options in the coming days.
Ghost icon
Use the ghost icon to align transitions between video clips.
Person icon
Add background with the person icon. You can either add a green screen or choose a photo from your smartphone library to create the background.
Editing your Shorts
Once you complete the recording, it's time to polish the final video! But first, you want to save the recording. So, click the checkmark icon and save the video to your gallery.
You can add music tracks from YouTube's music catalog, add filters, and customize your video based on your audience preferences. Check Simplified's AI assistant to write captivating YouTube titles.
If you want to delve dive into editing and determine where you want the text to appear, tap the timeline icon. Then, save your video.
Congratulation! Your Short is now ready! Publish it on your channel using any of the three modes — private, public, or unlisted.
Don't forget to add a caption for your video.
Related Article: 10 Examples of Youtube Descriptions: Free tools + Tips inside!
Fun Shorts Example
Check it out: BTS | Permission to Dance Challenge
In 2021, the world-famous K-pop group BTS partnered with YouTube to announce the Permission to Dance Challenge. As part of it, the group invited audiences across the world to record and share a 15-second version of their recent hit song. It is one of the best examples of user-generated Shorts that saw tremendous engagement because it was fun, captivating, and was backtracked by a banger!
Check it out: He Really Thought He Won?? #Shorts
In 2021, Zhong (the famous YouTube creator) was named the top Shorts creator in the U.S. This 15 second Short is fun, entertaining, and will give you a good laugh! No wonder it has such high engagement!
Analyze your YouTube Shorts
Now that you have started creating your own YouTube Shorts, it's time to analyze the results.
You can access the analytics on your YouTube studio once you open it on your desktop. Click on the Shorts for which you want to analyze the data.
Hover the cursor on the video, and the required analytics will pop up.
You will be able to see the following details:
Overview – gives you a general idea of how many people watched the video, duration, and the moment with the highest viewership.
Reach – it tells you how many times your Shorts appeared in others' feeds and how many times they clicked to view it.
Engagement – it's the yardstick for views, likes, and comments.
Audience – tells you the demographics of the audience watching your video.
Study them in detail, figure out which videos are doing well, and tweak your Shorts content strategy accordingly.
Key Takeaways
There is no doubt that consumers love to watch bite-sized video content. However, to make your Shorts relatable, fun, and engaging, keep them short and snappy. Get straight to the point to grab the attention of the audience right off the bat. Don't create Shorts just for the sake of it, but offer value.
If you're yet to get started with your brand's YouTube account, try Simplified's YouTube template generator for free and fill your designs with love and magic.
One Free app to design, collaborate, and scale your work – try Simplified today