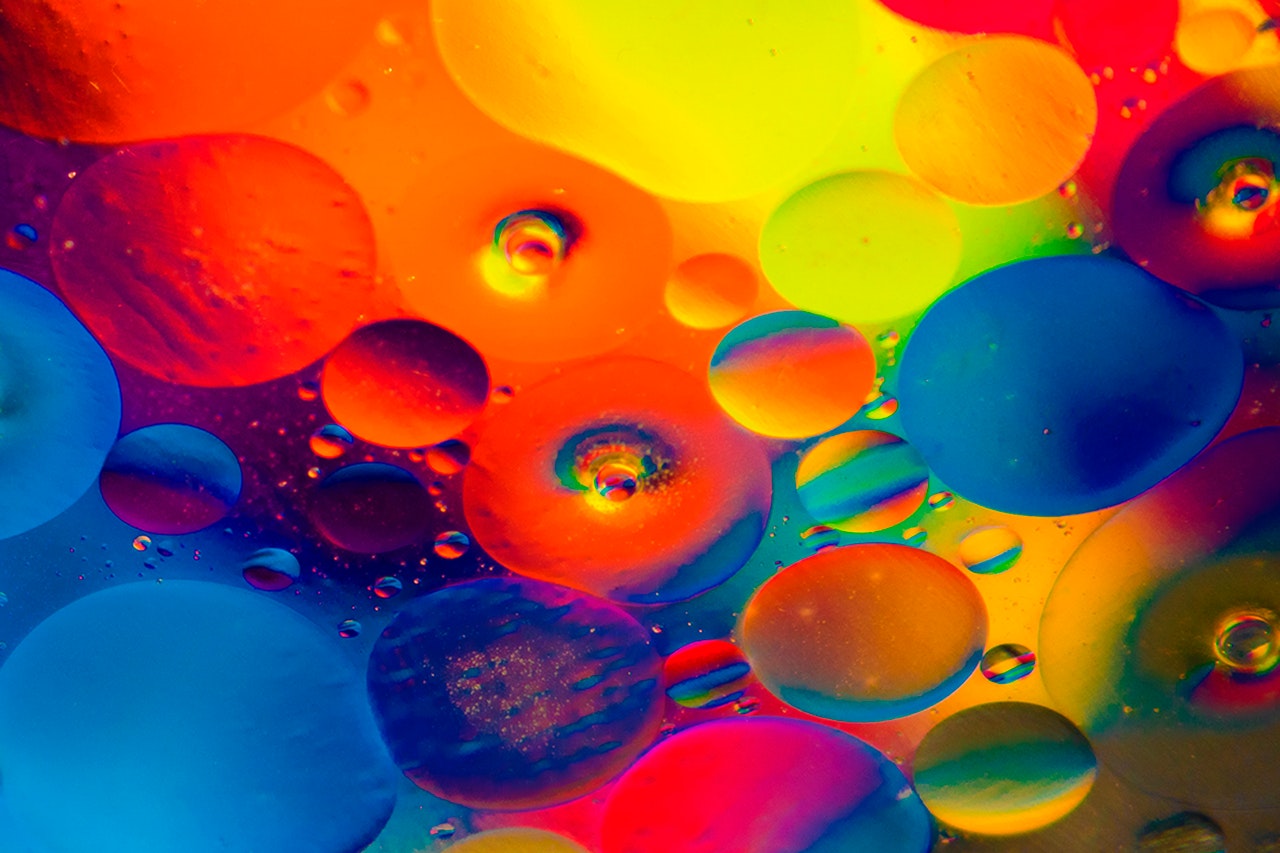 Choosing the right set of colors for your brand, whether you're designing your logo, brand kit, or creatives, is so important. In a design or logo, the first thing we usually notice is the color scheme – which also helps us form our first impressions of it. Bad color combinations can put potential customers off.
It's like the saying says: "the first impression is the last impression". You don't want to leave a lasting impression for all the wrong reasons! If your brand aesthetics are not visually appealing, consumers are more likely to scroll past your page or website.
Picking out colors that complement each other is a major part of designing a cohesive brand that your audience can relate to. Not everyone has a good eye for spotting bad color combinations, though. So, if you're creating your brand kit right now, here are some examples of the worst color combinations to avoid.
1. Neon, Neon, Everywhere
This logo for Cazz's Sports Bar may come across as too bright and distracting for some people. The shades they have used clash together, instead of being harmonious. The mascot, too, could've been a little more sober-looking (pun intended). Overall, the effect could be more welcoming.
Neon colors can be a great way of brightening up your design. However, too much neon can be, well, too much for your audience. This is why neon colors should always be grouped with more muted tones. The contrast will make your design pop, and it will be more appealing to potential customers.
2. Unnecessary Gradients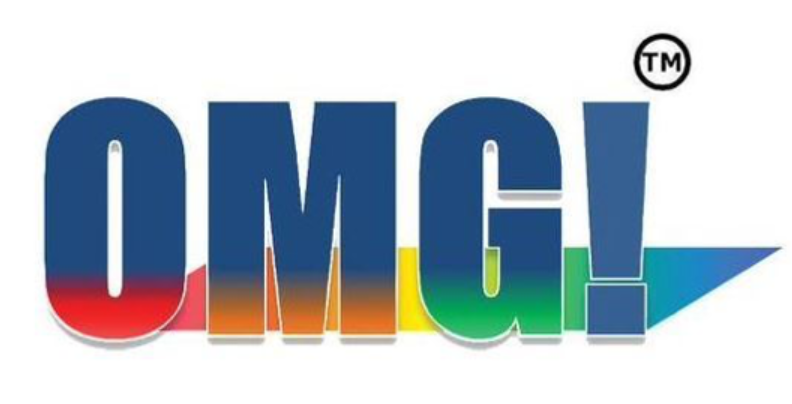 Gradients are great for accentuating designs but beware of using them as your primary focus.
The first design seems a little underwhelming for a software company. The font is too heavy to match the design. And since the base color is quite dull, the bold colors used in the gradients don't really blend in with it. This design may have worked better if they'd used a brighter base with subtler accent colors.
The second logo is for a British telecoms company. The color palette is similar to the one in the first example, with all the shades being too bold to be used in the same palette. And the minimalist design makes that stand out even more.
According to the principles of color harmony, colors that are similar in nature should always be used together rather than with their opposites.
Related: The Fundamentals of Understanding Color Theory
3. Dark Colors on a Red Background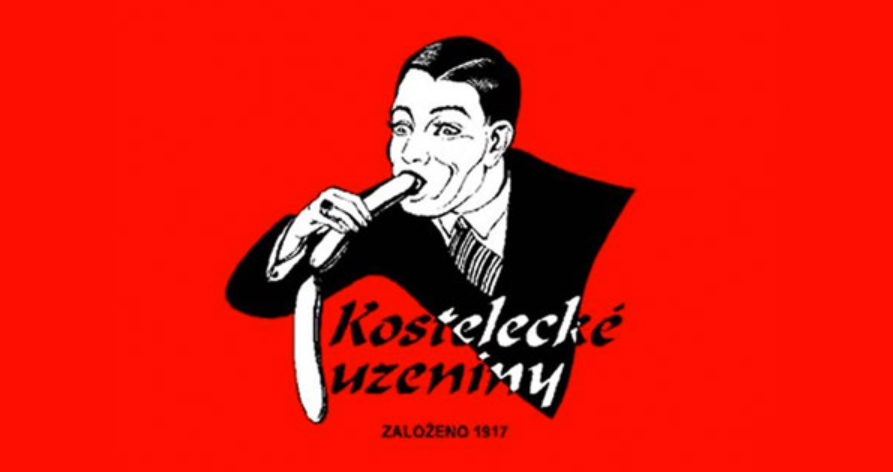 The first design is a website for high school sports. Since the red is already quite bold, the additional layers of color feel like too much. Plus, the orange header clashes with the main background, making the text illegible.
The second design is for a Czech meat company. Again, the background is too bright, and here, the combination of red and black could be off-putting to some customers. By using two different colors for the text, they have made their message hard to read.
The design might have worked with the same color palette, had it been toned down a little.
4. Every Color All At Once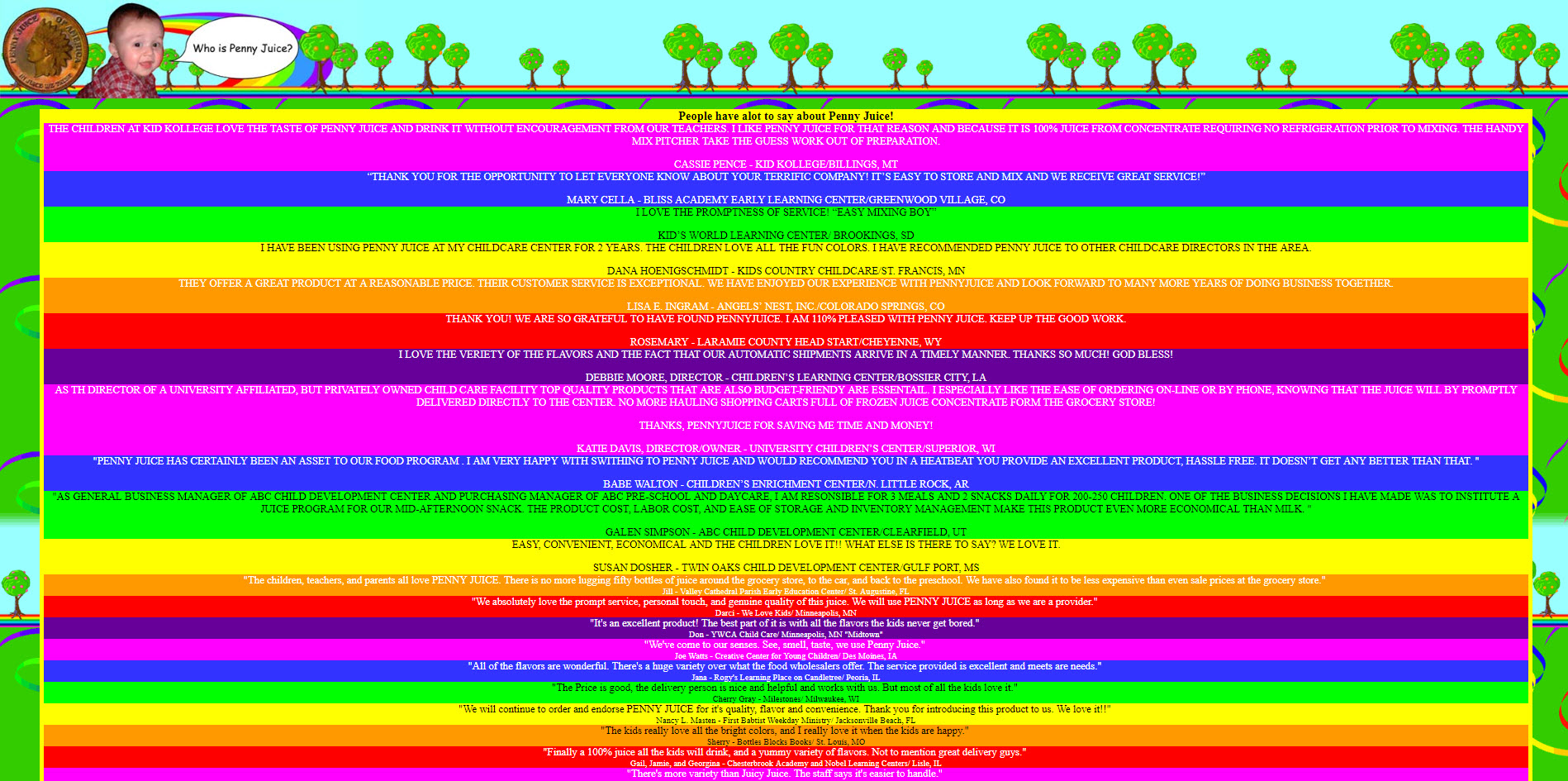 These designs could easily overwhelm some viewers. The first one is chaotic and really puts a strain on your eyes, while there's too much content to take in on the second one.
The first design is a website for fruit juice concentrate meant for little kids, hence the rainbow. Each color is supposed to represent a different flavor, but there are more visually-friendly ways to get this across. For example, a subtle gradient moving from white (where the text would be) to a soft hue related to a specific flavor. Or, instead of using very bright colors in such close proximity, it might have been better to use pastel colors for text boxes that were spaced further apart.
Blinkee is a store for things that blink or glow. Each image showcases one of the brand's products. However, the rainbow neon text over the black background and the too-small images take away from their products. To make it more appealing, the images could be enlarged. They could also have used one color for all the text. That way, the main focus would be on the products, which is where it should be.
You can use different colors to enhance your brand aesthetic – just not all of them together! If you use too many colors, your audience is likely to get overwhelmed and look elsewhere for what they need.
Related: Learn How To Create A Brand Identity Using Complementary Colors
5. Blue and Red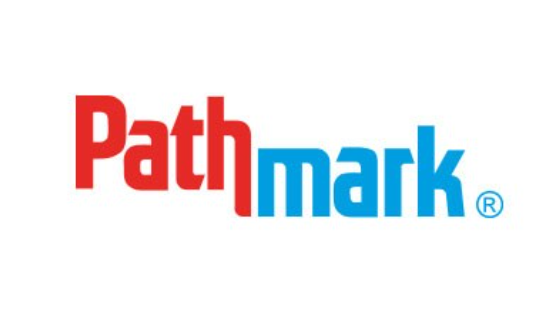 The logo design for Pathmark, a supermarket chain, isn't too bad in itself. It's the color palette that lets it down. Since the overall design is already very simple, the typical red-and-blue scheme could have been changed to something more dynamic, like a cool blue gradient.
While this is not necessarily a bad color combination, it's used a lot by companies all in the same niche. We've come such a long way in terms of innovation in brand design, and there are loads of color combinations out there to try. Why not shake things up a bit to help make your brand stand out from your competitors'?
When it comes to creating a memorable brand aesthetic, it's vital to be able to separate the bad color combinations from the good ones. Simplified helps you create appealing designs and logos using its Brand Kit . Try it for free today and take your brand-building skills to the next level !