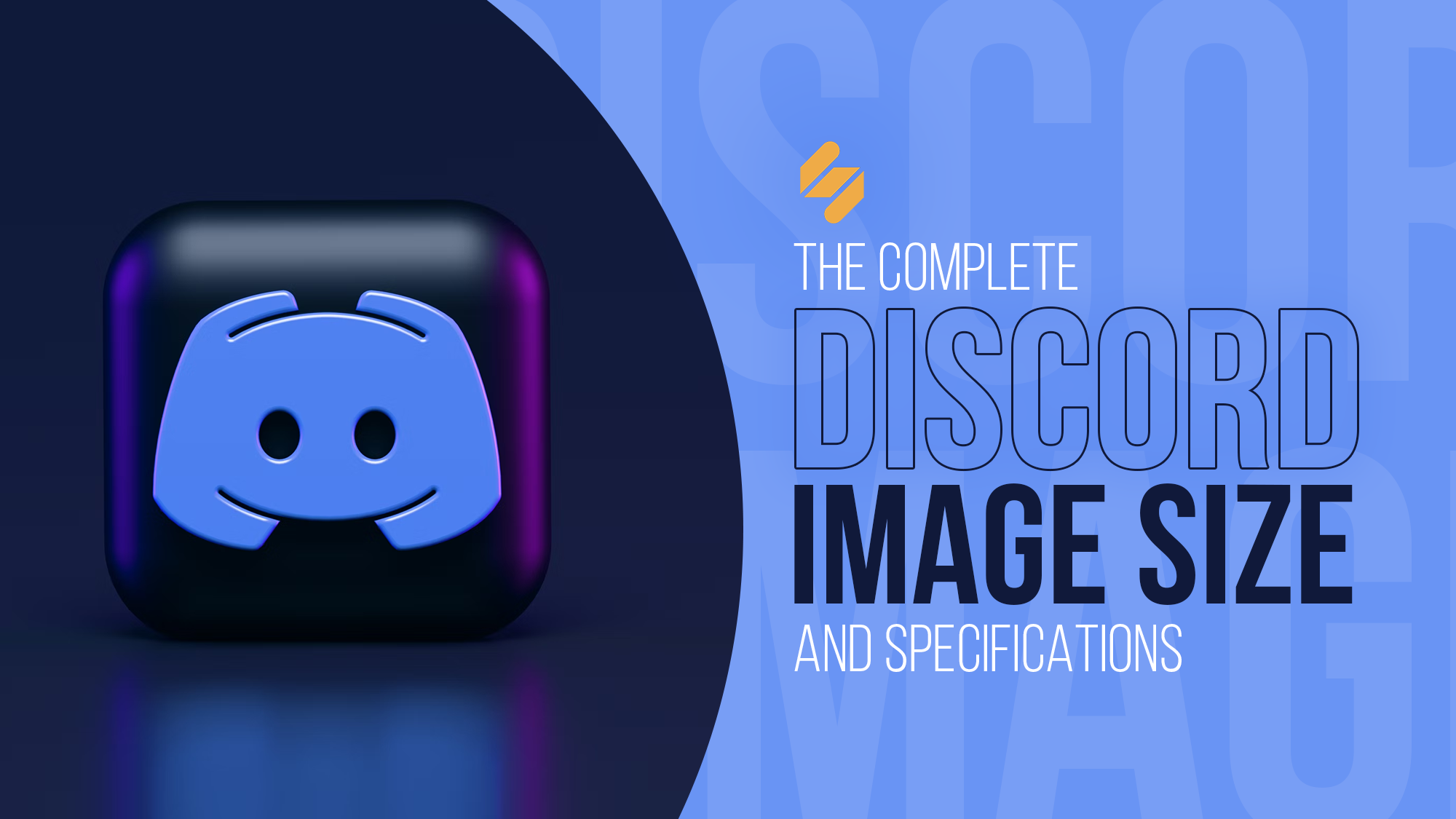 Discord is a VoIP (Voice over Internet Protocol) instant messaging social platform that allows users to interact via text, video calls, and voice chats.
Since its introduction in 2015, this communication tool has gained popularity, notably among gamers who use it to talk while playing online games. Users can share media and files in private chats or create chat rooms and audio channels as part of communities called 'Discord Servers.' With so many features, Discord has become a great place to locate and form communities for nearly anything.
So if you're looking to build your profile, this blog will help you with the correct Discord banner size and specs. Time to make an engaging profile that shows who you truly are.
Discord Banner Size and Image Specifications
Discord Profile Picture Size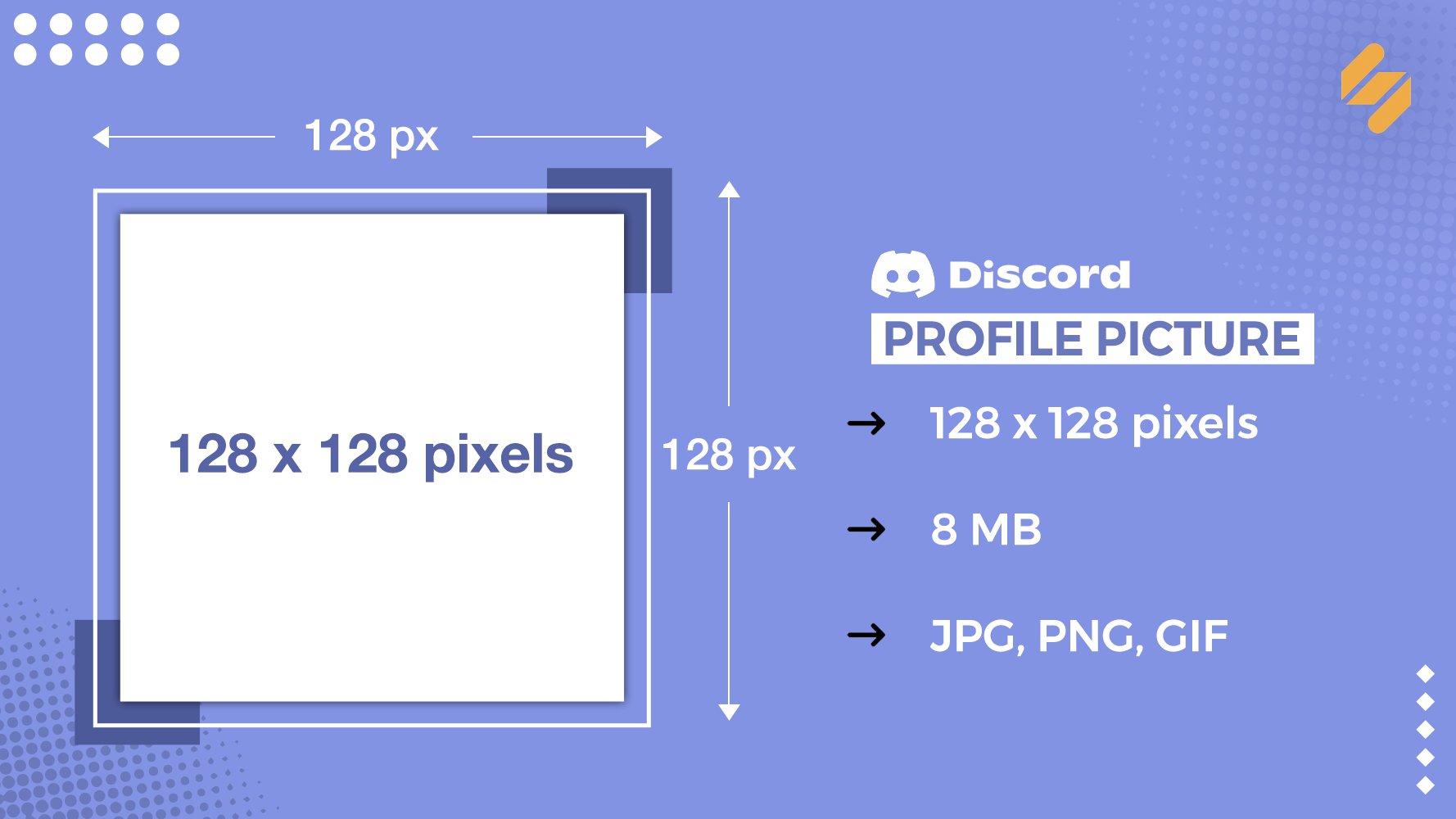 Your Discord profile picture should look fantastic because it will be one of the first things people will notice. If you upload a square profile image, Discord will crop it to a circle. Make sure the icon's details are in the center so they will still be visible when cropped.
Image size: 128 x 128 pixels
File size: 8 MB
File type: JPG, PNG, GIF
There are two different types of profile pictures you can use for Discord.
Normal profile picture
Any image may be used for this, such as your actual photo, memes, objects, designs, illustrations, or other visuals in JPG or PNG formats.
GIFs
GIFs that play continuously on a loop can be uploaded as your avatar. However, this function is only available to Discord Nitro users. Discord Nitro is the paid subscription for Discord. If you have Discord Nitro, you can post a custom animated GIF or any other GIF as your avatar.
Discord Server Icon Size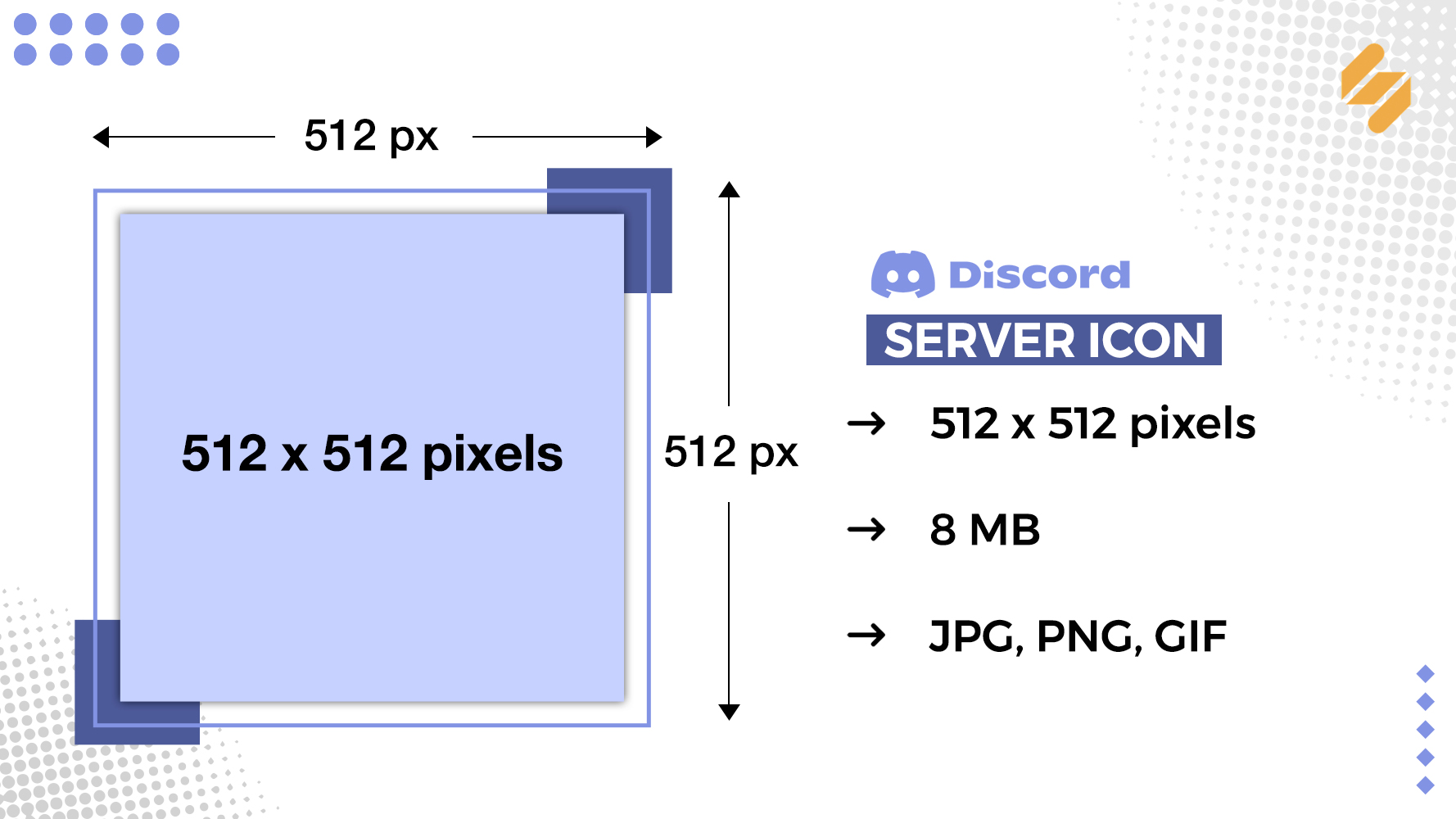 A community exists on a Discord server. These could be anything from a trio of close friends to a huge online community focused on a single topic of expertise. A server is a name given to each community on Discord, and within servers are Discord channels with different topics exclusive to that server group. The "channels" on Discord servers are where conversations take place. To prevent the chat room from becoming crowded, channels are typically divided by topic. Additionally, there are two different channels: voice channels and text channels.
You'll need a Discord server logo to get started with your Discord server. Consider it your server's profile picture or avatar. This icon will appear in the sidebars, as well as anywhere else that your server is visible to other Discord users.
Image size: 512 x 512 pixels
File size: 8 MB
File type: JPG, PNG, GIF
Related: The Ultimate Guide to Shopify Image Sizes
Discord Emoji Size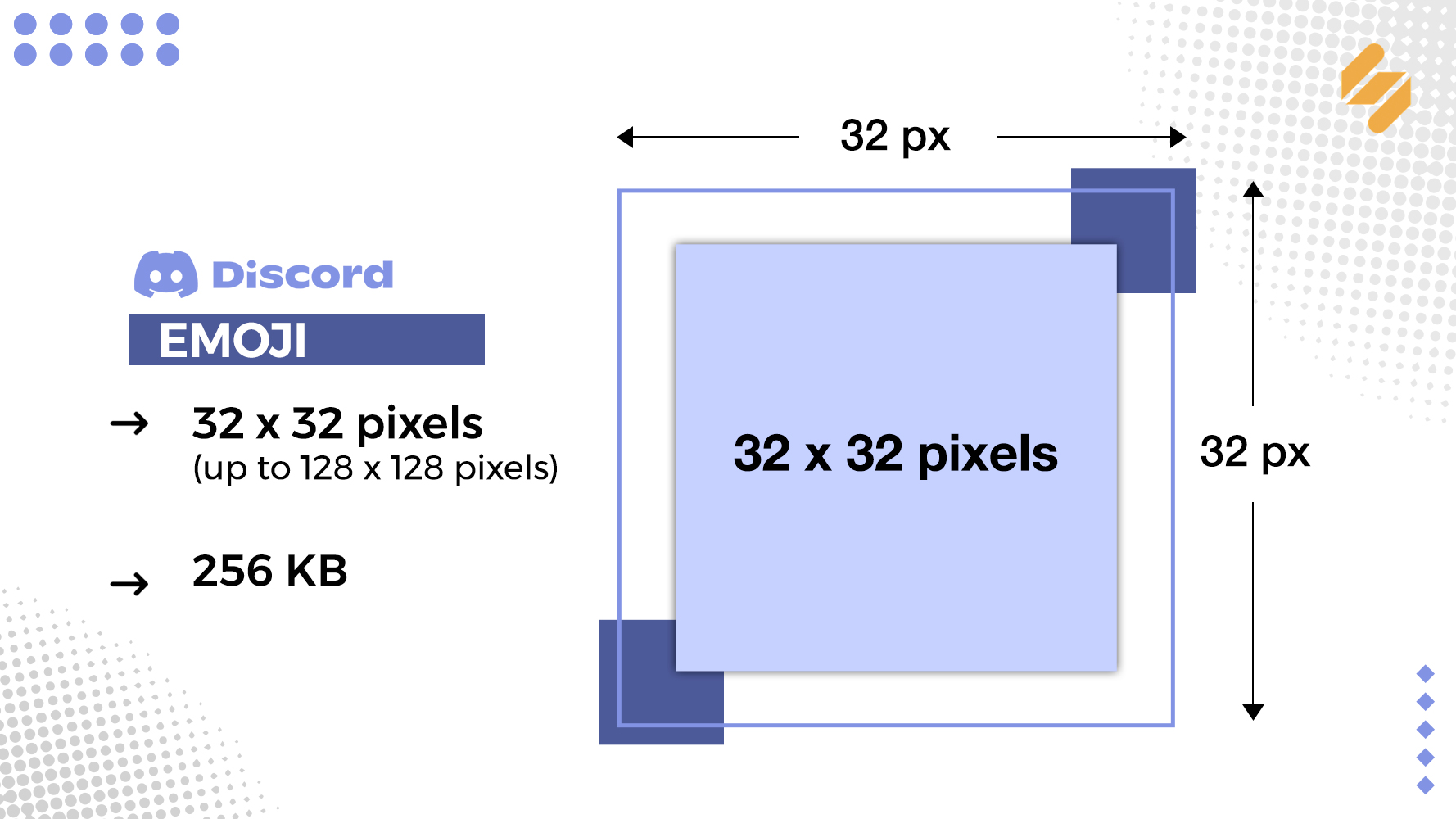 If you have your own server, you may utilize the Discord app to upload unique emojis that your community members can use to react to text comments.
Image size: 32 x 32 pixels (up to 128 x 128 pixels)
File size: 256 KB
Discord Banner Size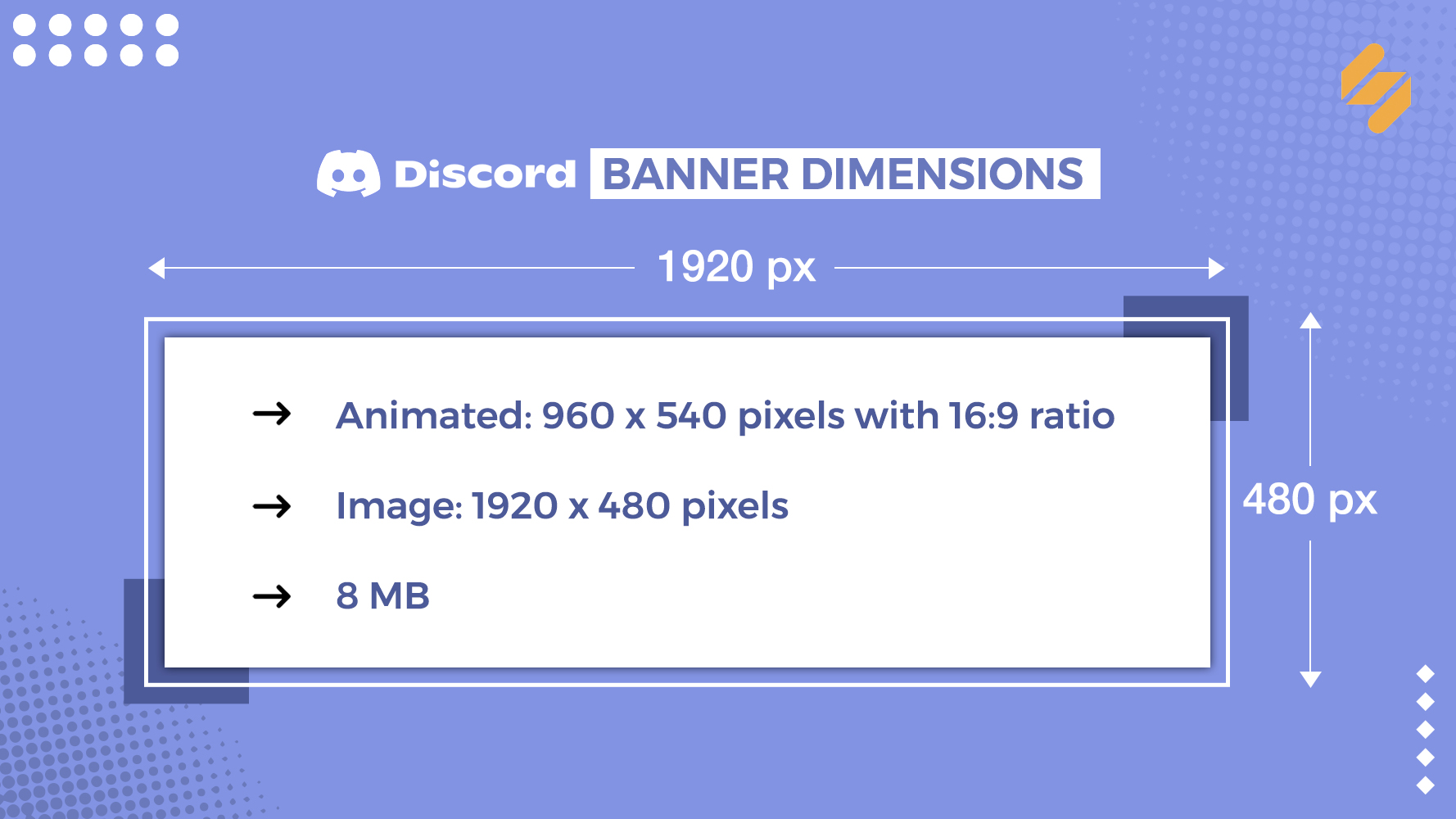 Discord introduced profile banners in May 2021 to help users in improving the look of their profiles. It is a picture that appears at the top of your Discord app profile page. This is important because your Discord profile banner is an excellent location to display your personality or brand.
Discord banner size (animated): 960 x 540 pixels with 16:9 ratio
Discord banner size (image): 1920 x 480 pixels
File size: 8 MB
Here are some tips on how to make a profile banner for Discord.
Keep the top of the image clear
If your banner has a pattern in the top 48 pixels, it will be difficult to read the server name above the background.
Avoid using text or logos
They can clog up the banner and obscure the picture's quality.
Maintain consistency
Server banners should be related to the server theme. It can be confusing for other users if the banner you're trying to build for a community server doesn't fit the theme.
Discord Server Invite Splash Image Size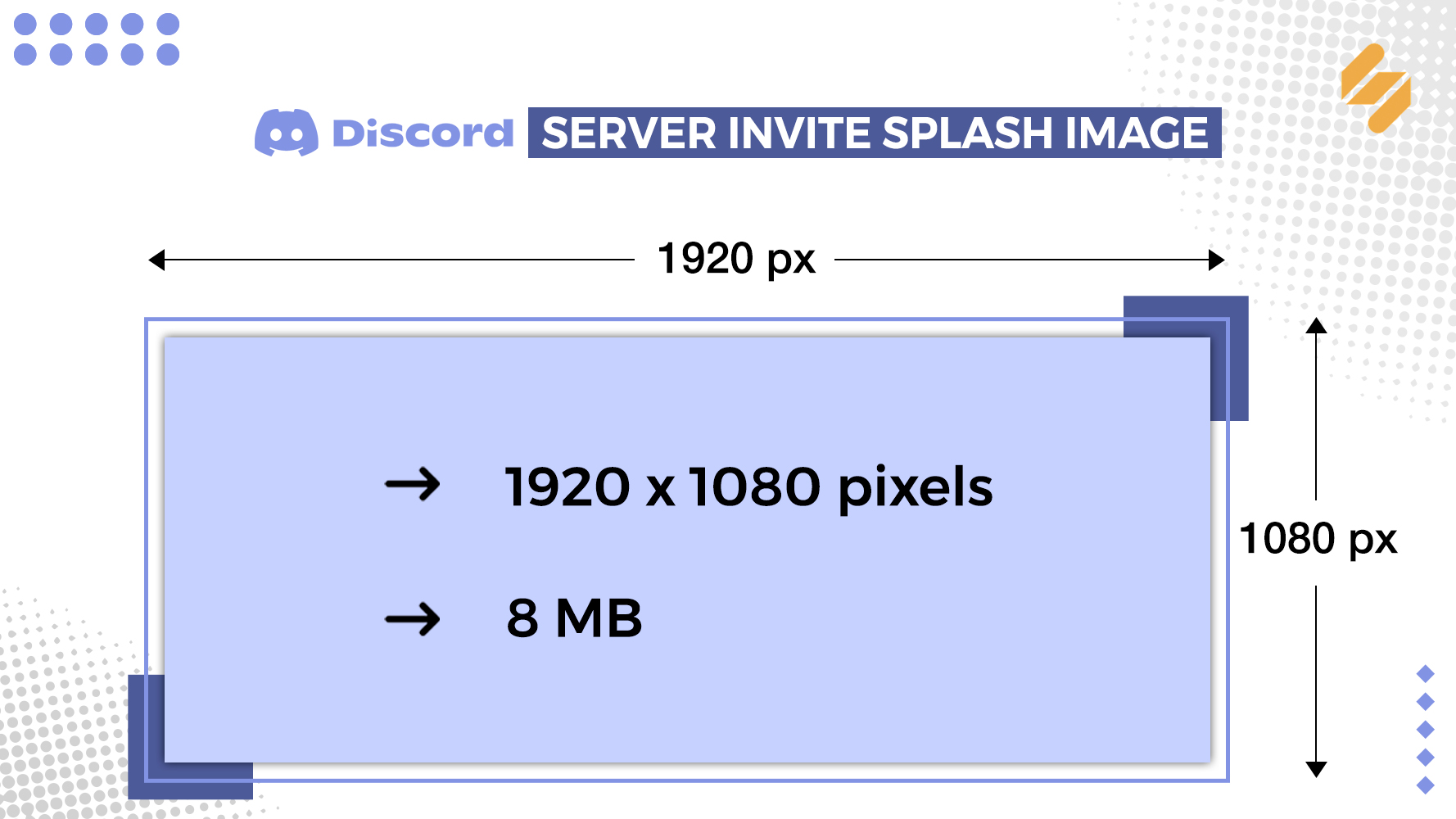 When you invite a user to your Discord server, the invitation includes a background picture. If someone clicks on an invite link in the browser, the discord splash backdrop image appears. Users can get a sneak peek at the invite splash image, which should leave a good first impression. This is why making a captivating server invite and splash image is a crucial step to getting your server recognized.
• Image size:1920 x 1080 pixels
• File size: 8 MB
Related: How to Create YouTube Banner in Minutes: The Simplified Guide
How to make a profile banner for Discord
You can create all your Discord banners on Simplified. By signing up, you can browse through thousands of professionally designed, customizable templates that will suit your needs. Just make sure to maintain the aspect ratio of your image to avoid distortion.
When trying to modify the banner for your profile or server, Discord users will come across an issue if they are not paying for a subscription. Because the feature is kept behind Discord's Nitro subscription service, users won't be able to modify their banner unless they decide to upgrade their plan.
How to make a welcome banner on Discord
Setting up an engaging welcome channel is the first step in creating a server. After joining a server, a user's first stop is the welcome channel. This channel explains the rules, welcomes visitors, and explains the server's goal to draw in the correct crowd.
After creating your banner on Simplified, open the welcome channel on your Discord server. Simply drag and drop your image into the channel. Upload the image first, then add your text.